8 Multifamily Housing Trends & Statistics in Australia (Updated in 2023)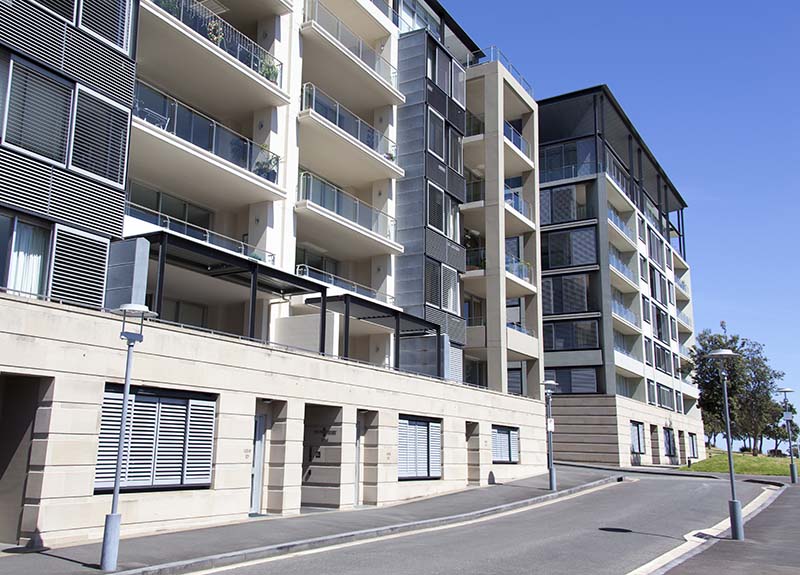 Note: This article's statistics come from third-party sources and do not represent the opinions of this website.
There's nothing more important than getting in touch with the latest trends and statistics if you are in the real estate business. Whether you are a buyer or a seller, knowing what's going on gives you an advantage, and that makes all the difference.
The same applies to multifamily housing, one of the most popular types of living. Multifamily housing is a big part of Australia's overall residential property market, and its popularity is not waning anytime soon. This is where many families live separately under one roof. In other words, one building is divided to house more than one family living separately. Some types of multifamily housing include townhouses, condos, apartments, and duplexes.
The multifamily housing sector is growing. The challenge is staying ahead of the competition and foreseeing what will happen next. So, we're presenting you with these eight multifamily housing trends and statistics in Australia. Take a look!

The 8 Multifamily Housing Trends & Statistics in Australia

Growth Rate and Multifamily Housing Construction Projects
1.

Between 2017 and 2021, the multifamily housing construction industry registered a CARC (Compound Annual Rate of Change) of -6.25%
(MARKET RESEARCH)
CARC (Compound Annual Rate of Change) is a statistical measure indicating the rate at which something is changing over time. It can be used to forecast the future values of investment and to measure the growth rate of an economy.
The CARC increased by 9.19% from 2020's CARC. The factors fueling this growth include the increasing population, the growing economy, and the demand for housing in Australia.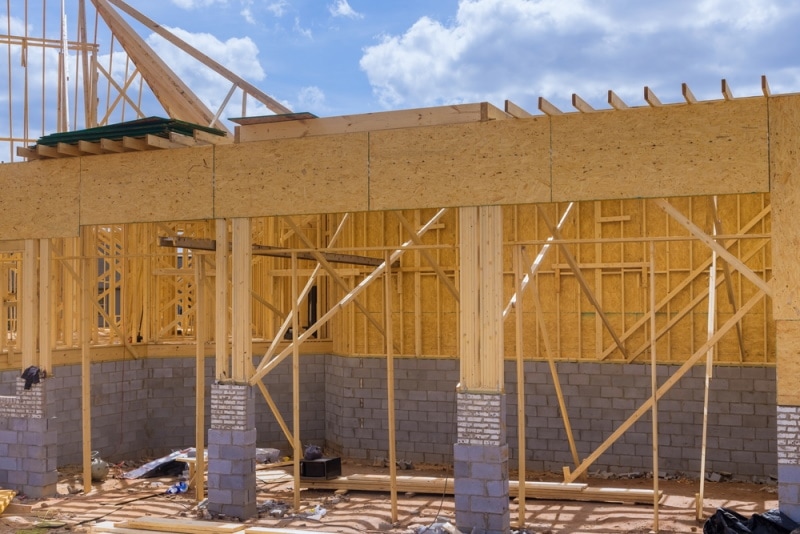 ---
2.

Five multifamily housing construction projects began in the second quarter of 2022
(DESIGN-BUILD)
The five multifamily housing construction projects that started include the following:
The Waterloo Metro Quarter Development at the cost of $650 million.
The LIV Aston Build-To-Rent Development at the cost of $284 million.
The 88 O'Connell Residential Development at the cost of $188 million.
The Yves Mermaid Avenue Residential Development. It comprises three towers built on 0.19 hectares of land at a total cost of $145 million.
The 15 Thompson Street Build-to-Rent Community. It's built at a tune of $135 million to completion. The project comprises 199 residential housing units in Melbourne.
Cost of Multifamily Houses
3.

The multi-unit apartment and townhouse construction industry (multifamily housing) has a market size of $40 billion.
(IBIS WORLD)
The townhouse and multi-unit apartment construction industry has a large market size of $40 billion.
The increase in market size leads to a demand for more workers in the construction industry. The industry has employed many people directly and indirectly.
The market size is set to increase due to increasing demand for rental accommodation from millennials who cannot afford to buy homes yet, and don't want to continue living in their parents' houses.
---
4.

The average house cost in Australia rose by 1% this year. That includes the cost of multifamily houses
(PROPERTY UPDATE)
The overall cost of houses in Australia is rising steadily each year. It means that more people are looking for houses than there are available to buy or rent. The demand for apartments and small houses has also increased as families expand.
Restrictive planning laws and land availability issues make it challenging for developers to get approval for new projects. On top of that, there's also an increase in demand from home buyers, and given the low-interest rates and strong population growth, more people need somewhere to live.

Number of Multifamily Houses in Australia
5.

One in every five occupied Australian houses is a multifamily house
(ARCHITECTURE AND DESIGN)
According to research by Architecture and Design, one in five occupied Australian houses is a multifamily house, namely apartments. This number is expected to grow because more people choose apartment living over single-family homes, even though they cost more per square meter.
It makes multifamily housing (homes with two or more units) a common type of dwelling in the country. These may either be separate or attached units.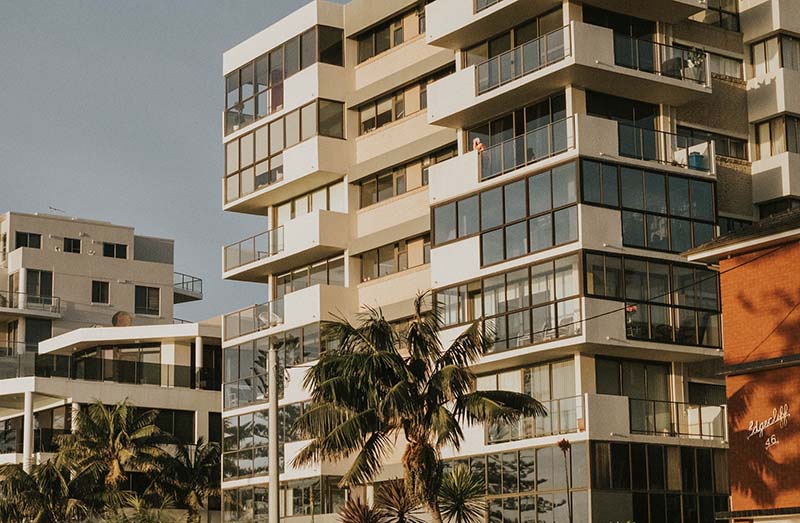 ---
6.

Approximately 9% of the Australian population lives in apartments, flats, or units
(REAL ESTATE BUSINESS)
Many people in Australia live in cities and towns, so the number of people living in apartments has increased in recent years. Around 9% of the Australian population resides in flats, units, or apartments (multifamily housing). That's a total of 2,200,793 people. Besides this, many people live in other housing types, such as duplexes, terrace houses, and townhouses.
The number of apartments has been steadily increasing over time due to an increase in demand from younger people.
The increasing popularity of apartment living is attributed to several factors, including population growth, housing affordability, and lifestyle preferences. Many developers are focusing on building high-density apartment complexes.
---
7.

Approximately 7.5 million Aussies live in detached houses
(AUSTRALIAN PROPERTY JOURNAL)
It's no secret that Aussies love their detached houses, and many of them prefer living in them. A detached house is an example of multifamily housing. It's a free-standing building that sits on its land, not attached to any building.
A detached house can be single-level or multi-level, ranging in size from small to large. Usually, they're designed and built with families in mind.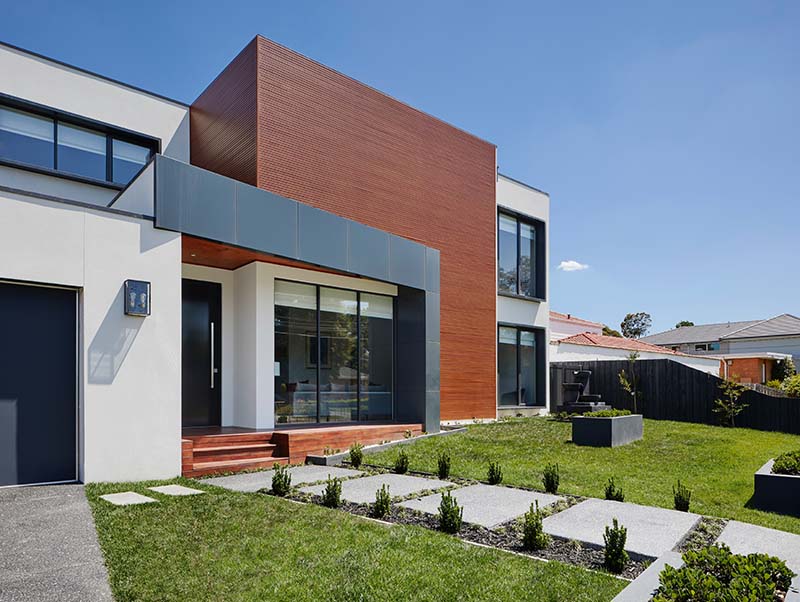 ---
8.

Out of the 11 million private residences in Australia, multifamily houses account for 29%
(MORTGAGE CHOICE)
The Australian housing market is one of the most stable in the world. This can be attributed to the fact that the country has ample land and a strong economy. Multifamily housing is a popular form of residential accommodation here; it accounts for 29% of the total residential market, and 16% is for apartments and 13% is for townhouses.
Most of these multifamily houses include apartments and townhouses. A townhouse combines the benefits of a single-family home with those of an apartment. Townhouses are often attached to other townhouses in a row, creating a multi-unit building.
On the other hand, apartments are residential structures with several residential units. These apartments may also be part of a larger building that houses many families.

Frequently Asked Questions About Multifamily Housing
What is multifamily housing?
Multifamily housing is residential real estate intended for more than one family. The term refers to buildings with more than one residential unit owned by an individual or a corporation.
This type of housing is also known as multifamily, multiple dwellings, or multifamily properties. A building with two or four units is a duplex, while a building containing five or ten units is a townhouse. Larger buildings are called apartment buildings or condominiums. All these are types of multifamily housing.
(LIBRARY OF CONGRESS)
Why is multifamily housing crucial?
Multifamily housing provides affordable housing for those who cannot afford to own homes, whether it's due to high rent prices or low wages. It also provides a place for people who cannot live alone and need help from others. Multifamily housing also allows people to invest in real estate and earn money.
(ANDERSON ADVISORS)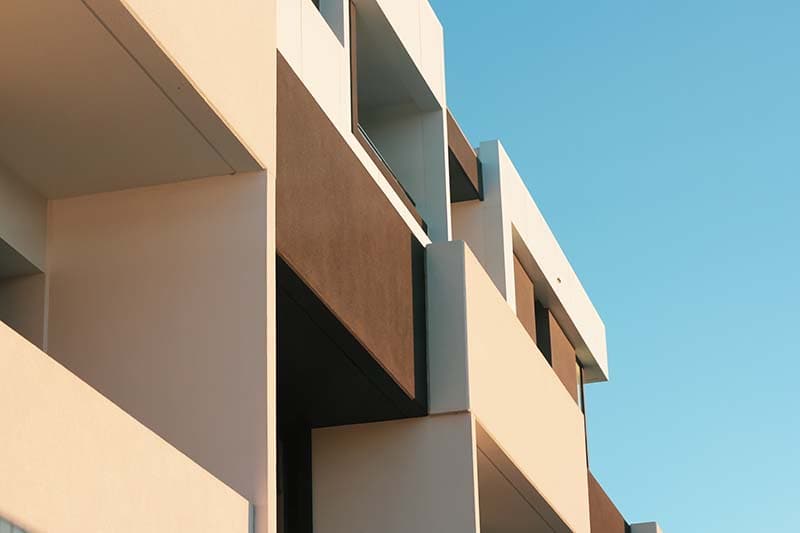 Why do millennials prefer renting in multifamily houses instead of buying?
The primary reason millennials are choosing to rent instead of buying is because of the high cost of living. While it may seem like an excellent idea for them to buy homes, it's not financially feasible for most millennials in Australia. As such, they have chosen to settle for renting.
Another reason millennials are renting instead of buying is that they are not sure about securing jobs after graduation. Housing loans require you to have a steady income source and good credit records. So, many millennials don't get to qualify for one unless they have a stable job or an established career path.
(BUSINESS INSIDER)
What is the difference between multi- and single-family homes?
A single-family home is a free-standing home with one dwelling unit and its lot. It doesn't share walls with another residence. The home is also built in a subdivision or on a parcel of land subdivided into smaller lots.
On the flip side, a multi-unit home is a dwelling that contains two or more separate units for living. Multi-unit homes can be attached or detached from each other. In other words, a multifamily home has separate residential units in one structure.
(TECH24 CONSTRUCTION)
What expenses are there if you own a multifamily home?
The expenses depend on the size of your property and how much you want to spend on it. If you have a small apartment building, your expenses will be minimal. You'll pay your mortgage, insurance, and taxes.
But if you own a large multifamily home that needs repairs or upgrades often, it could cost you thousands of dollars in maintenance costs. Some of these expenses, like the property management fee, rent collection fee, and taxes, are predictable.
Other expenses can vary from month to month. For example, utility bills and maintenance costs will vary.
(HIGH PEAKS CAPITAL)
How do you buy a multifamily home or property?
Buying a multifamily property is an excellent way to diversify your investment portfolio. The process isn't challenging. There are only a few things you need to know before shopping for your next investment property.
First, you must decide on a budget and evaluate the diverse types of multifamily properties available. Then, determine what property you want to buy. So, are you looking for income-producing multifamily homes? If yes, find properties with high occupancy and low vacancy rate.
You must also choose your lender and find a real estate agent you'll work with. After choosing the multifamily house you want, calculate its profits and losses.
Make an offer and bargain from there. The last step is to get funding for the property.
(FIT SMALL BUSINESS)
What factors do you consider when buying a multifamily home?
When it comes time to buy a multifamily home, there are many factors you'll need to consider. Is the property a good deal? How do you choose which properties to focus on? What are your financing options? These are some of the questions you need to ask yourself:
The potential rental income of the home: It determines how much you can afford on the purchase price and how much equity you'll earn when you sell it later.
Location: It determines how much rent you can charge and how soon the property will be rented. If your property is in an area with high house rent, it'll be easy to fill up your units fast and get excellent rental rates.
The number of units: The more units there are, the higher your potential income from rent payments. So, if your goal is to make money by renting out apartments, more is better.
Before looking at potential multifamily properties, it's crucial to ensure the seller is reliable and trustworthy with excellent credit and a track record of paying their bills on time.
You'll also want to find out how long they've owned the property and how much they've invested in it over time. If they're unwilling to provide this information, don't rule them out; research first.
(ROCKET MORTGAGE)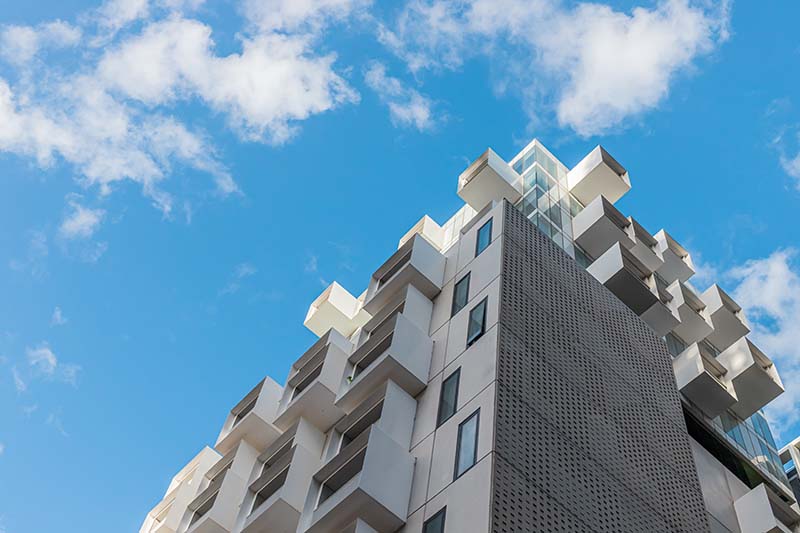 Pros and Cons of a Multifamily Home
One of the biggest advantages of a multifamily home is that it can bring in more income than a single-family home. If you buy an apartment building or duplex, you'll have tenants paying monthly rent, which can be channelled to offset your mortgage balance.
Another benefit is that you'll have more control over repairs and your property value. The value of your investment is directly related to the quality of your management decisions. It includes how much you spend on repairs and upgrades and who you hire to do the work. Also, it includes what types of tenants you accept and how long they stay in the multifamily home.
A multifamily home also offers the opportunity to take advantage of tax write-offs. If you're buying the property for your use, you can deduct mortgage interest paid, city taxes, and other expenses related to the property.
If you are buying the property as an investment, you can also claim depreciation on your tax return.
Besides the benefits we've discussed above, you'll also expand your investment portfolio. Owning a rental property (multifamily housing) is like having another investment in your portfolio. The best thing is that this one pays you every month! When you invest in real estate, you diversify your portfolio and grow wealth over time.
Some of the drawbacks of multifamily housing include time commitments. Multifamily homes are an excellent way to make money but have to spend time finding and screening tenants and making repairs. You must also deal with tenants who don't pay their rent on time or who cause problems for other tenants.
Another drawback is the cost of purchase. Multifamily houses are costlier than single-family homes. The higher price reflects the extra effort and cost that go into building it. Multifamily homes also need more maintenance than single-family homes. This adds to their overall cost of ownership.
(ROCKET MORTGAGE)

Conclusion
The number of high-density developments continues to grow. Australia has also seen an increase in small and medium-sized apartments. There's an increasing demand for multifamily houses, especially among young professionals who find it cheaper and more convenient to live in multifamily houses.
With the increase in housing developments, the multifamily housing sector will continue to prosper in the years to come. As indicated, these statistics and trends will benefit not only residents but also investors.
Keep track of these trends if you want to invest in multifamily housing in Australia. This way, you can choose wisely when the time comes.
---
Featured Image Credit: Ramunas Bruzas, Shutterstock