12 RV Sales and Industry Statistics in the UK – 2023 Update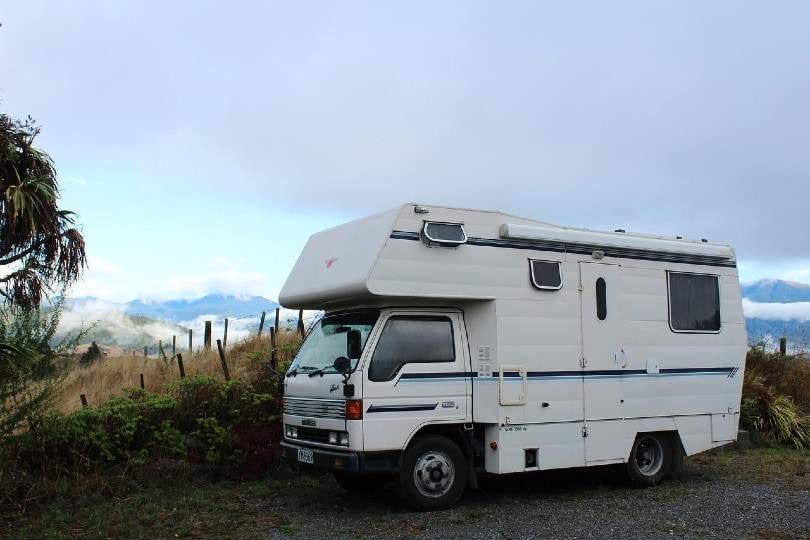 Note: This article's statistics come from third-party sources and do not represent the opinions of this website.
If you're a die-hard RV fan, you already know how much fun it can be: camping out in the wilderness, having a wonderful time with the whole family, or hopping on a new adventure with your significant other—what could be better? Now, campervans and motorhomes are incredibly popular here in the States. But what about the United Kingdom? Are recreational vehicles favored in the UK?
The short answer is yes, they very much are. To prove our point, we made a list of the 12 most important statistics on sales numbers, the industry, and tourism/accidents in the UK. Read on to find out how many RVs were sold last year, how much the locals pay for such a vehicle, and more!

The 12 RV Sales and Industry Statistics in the UK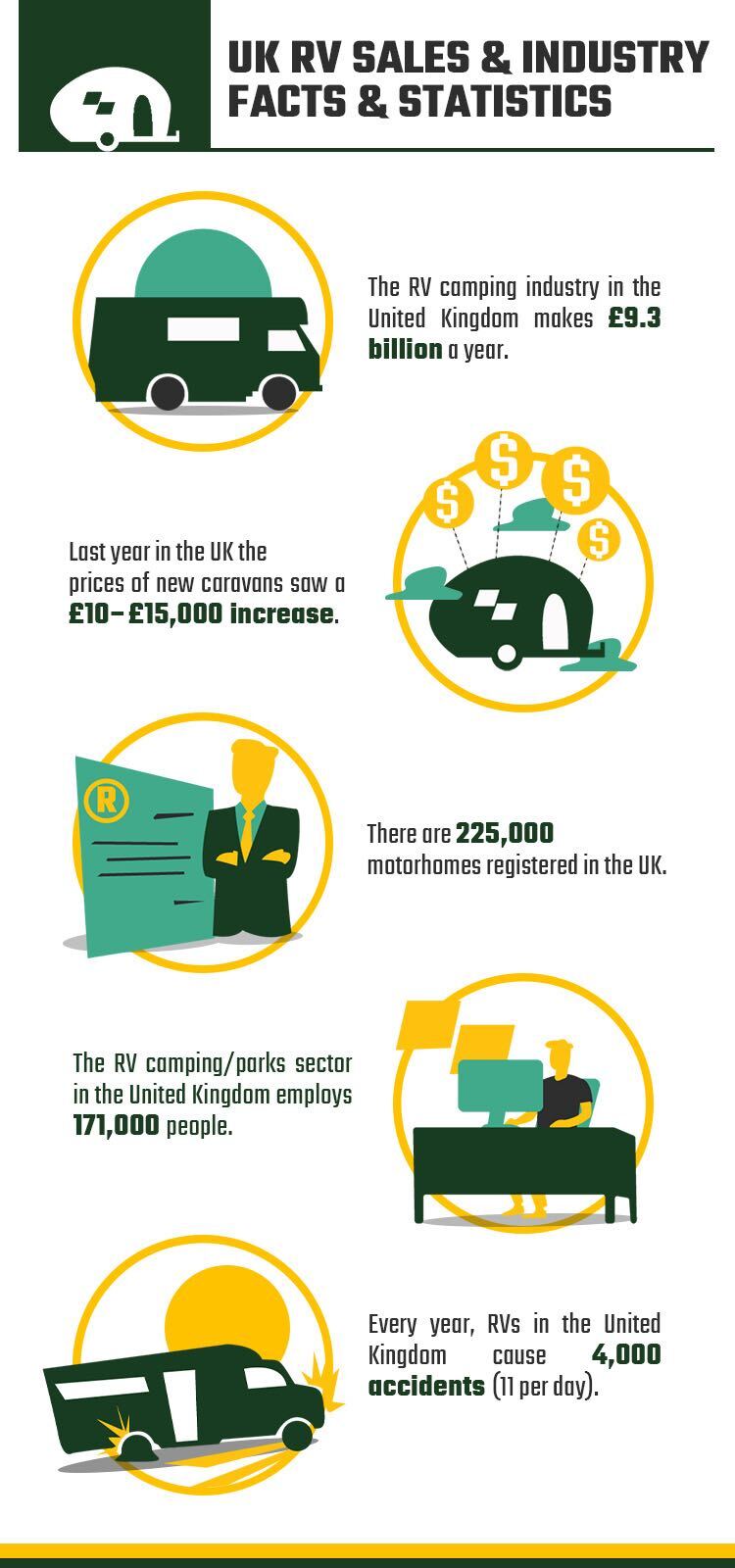 UK RV Sales Statistics
1.

32,200 new motorhomes and caravans were sold in the UK in 2021
(About Camp)
The UK automobile industry took very little time to bounce back from the COVID-19 pandemic and Brexit. In 2021, local drivers bought 32,200 caravans and motorhomes, a 16.2% increase over 2020. If we break the numbers down, caravans were in slightly higher demand (18,000 units registered in 12 months). Motorhomes, in turn, reached an important landmark, closing £1.15 in value.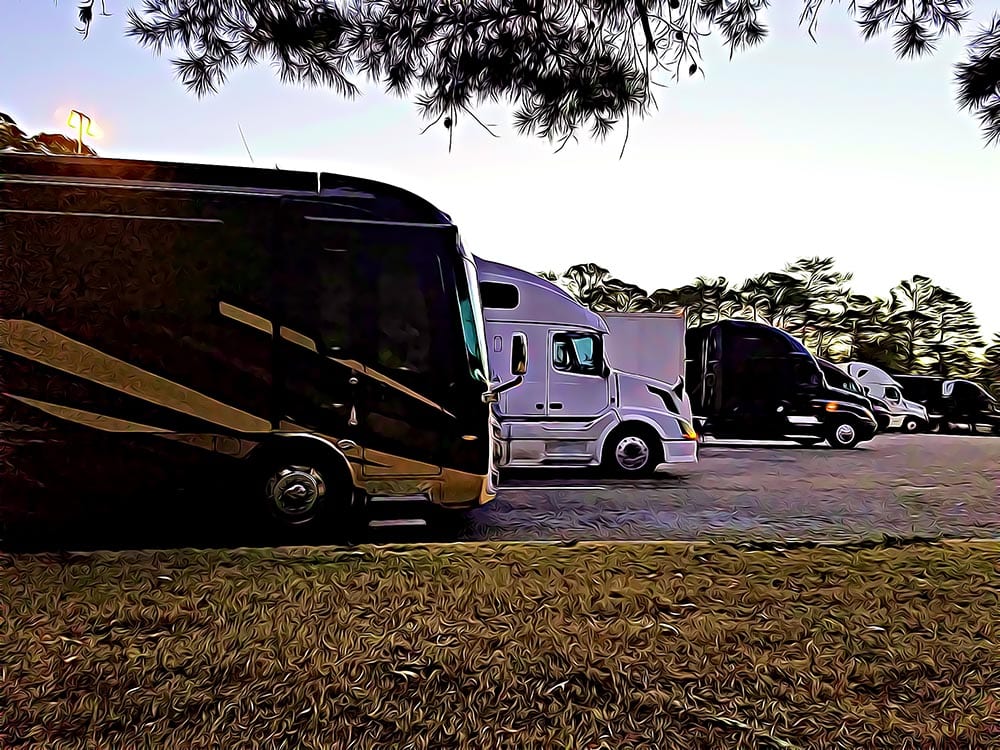 ---
2.

The RV camping industry in the United Kingdom makes £9.3 billion a year
(UKCCA)
The RV camping industry in the UK is quite strong. On average, it makes £9.3 billion per year, adding approximately £5.3 GVA to Great Britain's economy. That makes up for 8% of the country's tourism GVA. And according to the UKCCA, tourists and visitors spend a little over £550 per trip (around £100 a day).
More than that, they hang around for an additional day or two compared to other tourists (up to 73% longer) and pay extra (up to 60% more).
---
3.

In 2021, used motorhome prices in the UK went up 13.86% (£4,000)
(Buy My Motor Home)
The pandemic and the financial crisis made everything more expensive. For example, used cars now cost 28% more, and the price keeps going up. Second-hand RVs are also getting pricey, but the increase is two times smaller: 13.86%. And if we talk numbers, that's a £4,000 boost. Why is this happening? High demand and low supply are to blame here. We're talking about the disrupted shipment-delivery chain due to the COVID-19 restrictions.
In addition, people in the UK and around the world have developed a newly-discovered interest in isolated, mobile homes. So, that also affected the price spike. A quick note: the citizens of Derby witnessed the biggest increase: 122%. Stoke-on-Trent followed, with a 110% hike. Exeter came in at #3 with a 90% difference.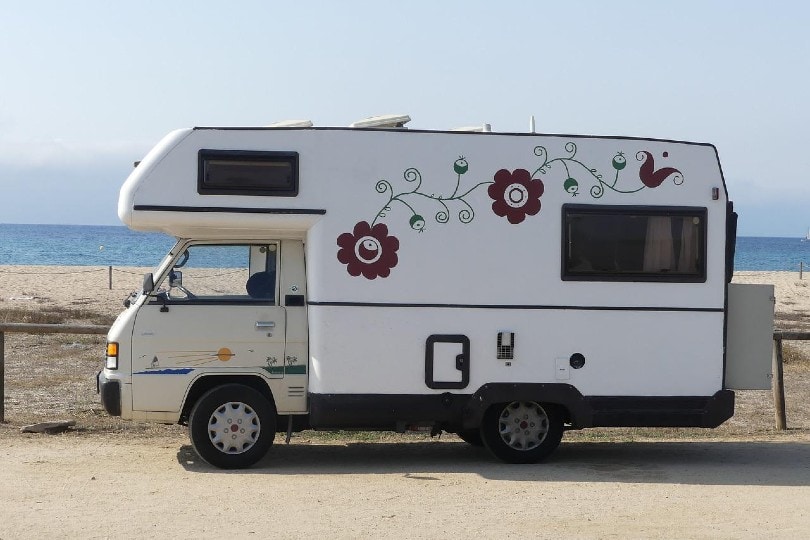 ---
4.

In 2022, the prices of new caravans in the UK saw a £10–15,000 increase
(We Buy Any Motor Caravan)
Sadly, the 14% price increase on used motorhomes in 2021 wasn't nearly as alarming as what we're witnessing on the market of RVs today. According to a recent report by We Buy Any Motor Wan, many popular motorhome models in the UK are now up to £10–15,000 more expensive. While you might still be able to get a better deal on some recreational vehicles, the price increase is quite staggering.
Swift, Baileys, and Elddis, fan-favored RV brands in Great Britain, are leading the charge in this regard. Furthermore, there are reports that most automobile companies in the EU are now refusing to take orders from the United Kingdom, hoping to meet their own demand that way.
---
5.

The average price for a new campervan in the UK is £50–100,000 ($58.5–117,000)
(OMC Motorhomes)
So, how much will you have to pay for a new RV in the UK these days? The average cost differs depending on the area, the time of the year, and, of course, the actual RV. The bigger, stronger, and more feature-packed it is, the more expensive it will be. Expect a brand-new motorhome to set you back £50–100,000. An A-Class RV will cost even more—up to £150,000—while a used campervan can be yours for £35–40,000.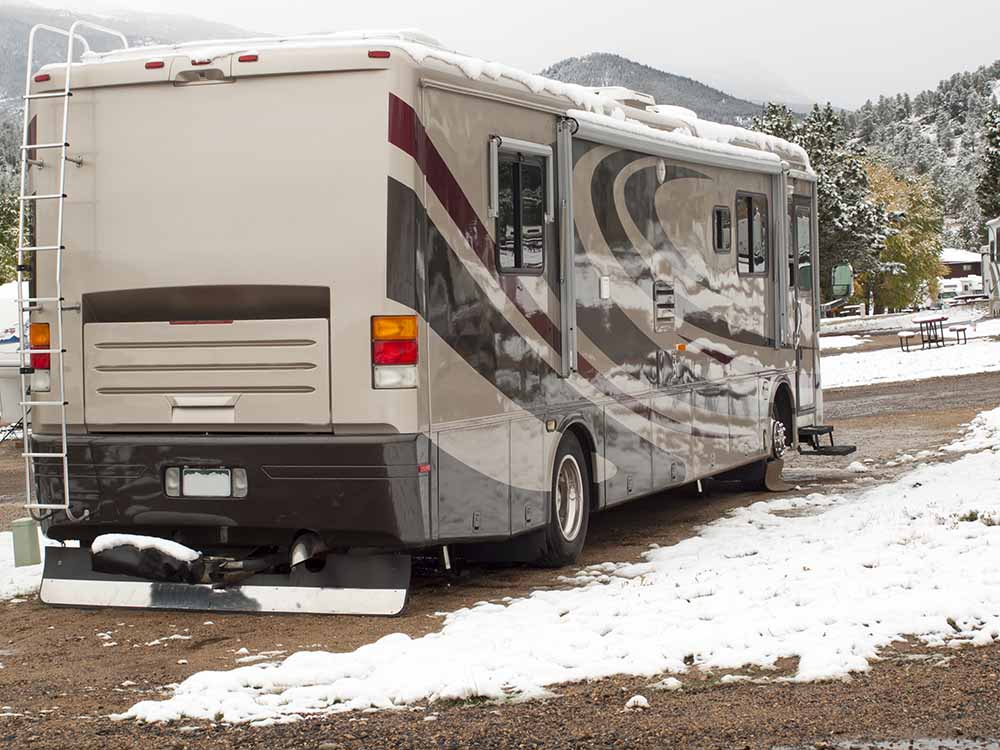 UK RV Industry Statistics
6.

There are 225,000 motorhomes registered in the United Kingdom
(NCC)
Right now, there are 365,000 caravans, 225,000 motorhomes, and 555,000 touring caravans registered on the territory of the United Kingdom, summing up to 1.14 million units. Compared to the US (11 million households in the States have an RV), that's a rather modest number. However, for the European Union, this is more than a decent "fleet" of recreational vehicles.
---
7.

Great Britain is the second-largest caravan market in Europe
(About Camp, Research and Markets)
Germany is the #1 RV country in the EU (and has been for quite some time now). France takes the #3 spot, while the UK sits right in the middle as the second-largest RV market in the region. RVs in the EU are a $24 billion market that's predicted to go over $45 billion by 2027.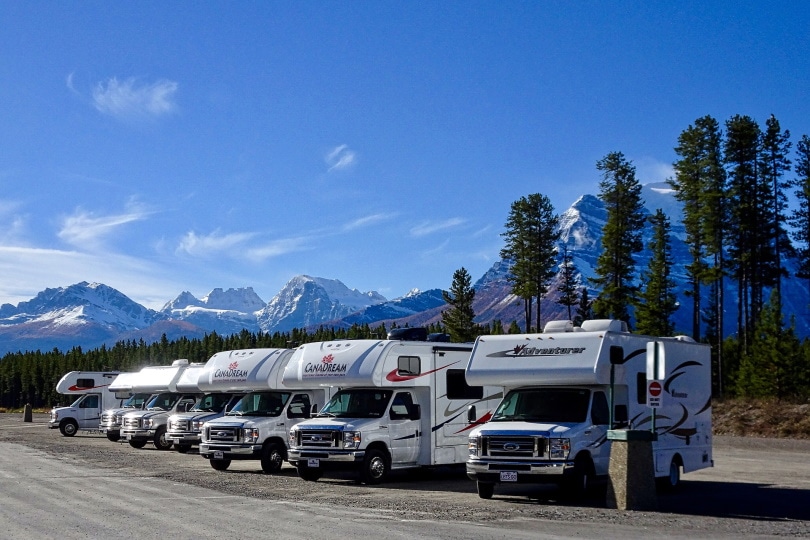 ---
8.

The RV camping/parks sector in the United Kingdom employs 171,000 people
(UKCAA)
On top of generating revenue for the economy and bringing motorhome/caravan owners joy, RV parks and camping sites provide 171,000 people with jobs. The number of full-time employees has gone up over recent years, jumping from 130,000 in 2019 as the industry grew.
---
9.

Worldwide RV shipments in 2022 are set to reach 500,000 units (a 16.9% drop vs 2021)
(RV Industry Association)
Total RV sales in 2020 went up 6% compared to 2019. But the biggest growth happened a year later. In 2021, the industry experienced a huge spike in shipment numbers (600,000 units). So, what about 2023? What are the predictions for this year? They're expected to drop by 17% compared to 2021, coming in at 499,000. In 2023, the decline will be even stronger, going as low as 419,000 units shipped.

Tourism and Incidents Statistics
(Statista)
This statistic represents the number of socially rented RVs on authorized, legal sites across the UK. It's been fairly even in recent years. Back in 2017, there were 6,700 rented caravans in the country, ~4% more than in 2020. As for 2022–2023, given the steady growth of the industry in the UK, the numbers are most likely going to go up.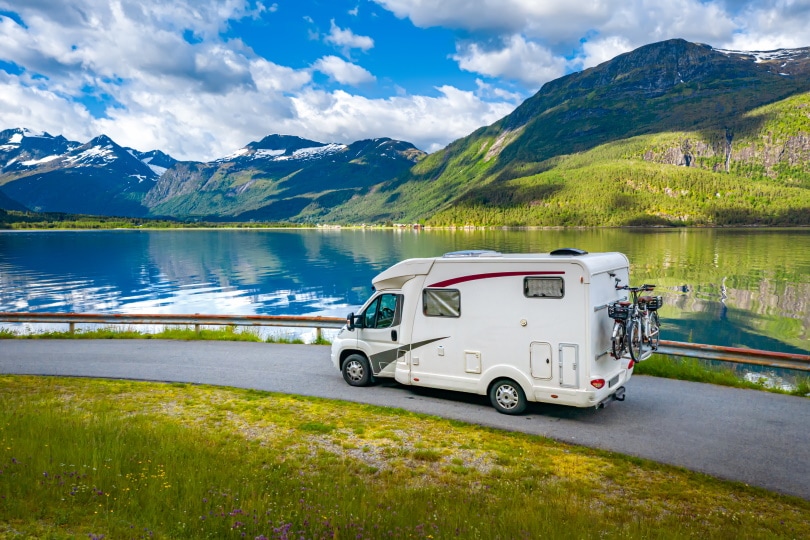 ---
11.

In 2019, local tourists spent 20 million nights in RVs
(Statista)
Who doesn't like to have a sleepover in a van while parked in the wilderness, right? That's exactly what thousands of people in the UK thought. In 2019, they spent 19.8 million nights in their own motorhomes, campervans, and caravans. Rented caravans came in at #2 with 16.8 million nights. Last but not least, British citizens spent 12.5 million nights cozied up inside tents.
---
12.

Every year, RVs in the United Kingdom cause 4,000 accidents (11 per day)
(National Highways, UK.Motor1)
Motorhomes and campervans are among the safest vehicles on the roads. They're relatively slow and impact-resistant. The same is true for caravans towed by trucks and SUVs. Still, each year, they get into 4,000 incidents (11 accidents per day). Heavy trailers, fast driving, and the lack of nose weight cause most of the accidents.

Frequently Asked Questions About RVs in the UK
What Is an RV? Breaking It Down
RV stands for "recreational vehicle". Essentially, it's a vehicle or trailer with improvised living quarters. As long as there's a bed, kitchen, and a couple of chairs in there, you can call that vehicle an RV. There are lots of options on the market. It all comes down to finding the right size, capacity, battery power, and "extras". Some RVs look like full-fledged houses inside. Others only include the bare minimum.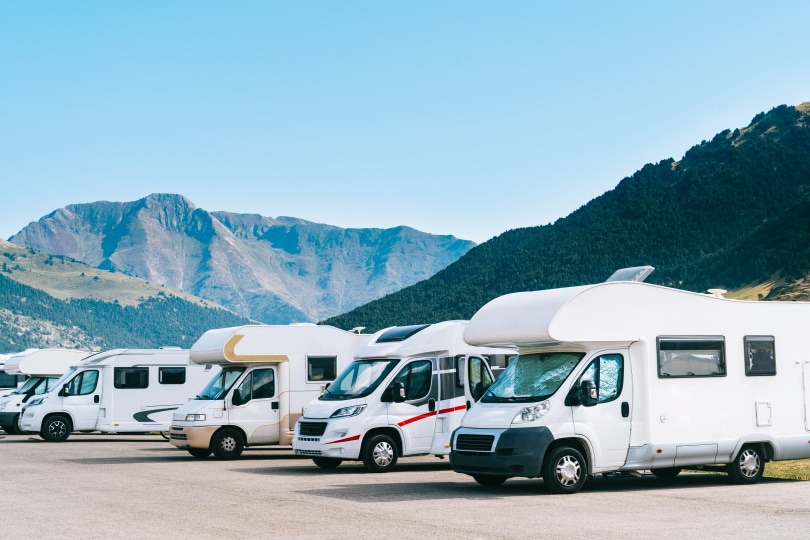 Caravans vs Campervans vs Motorhomes: What's the Difference?
A campervan always comes with an engine. That makes it a self-sustained and self-contained vehicle. A caravan, in contrast, can't move on its own: you'll have to tow it with a truck/SUV. On the bright side, you can detach it from the towing car any time you want. And there's no insurance or taxes! A motorhome is an ultimate deal. It's just like a campervan only much bigger and with bonuses like a shower and a full-fledged kitchen.
Summing up:
Campervans are the golden middle. They're mobile, flexible, and can be used for camping
Caravans don't have a motor but are more spacious, "feature-packed", and cheaper
Motorhomes are the full package—expensive, yet large, generously furnished, and with a motor (Camping Secrets)
Do You Need a License to Drive a Recreational Vehicle?
Yes, to drive a motorhome in the United Kingdom, you will need to have a license. There are different licenses for different sizes. For example, if you're the proud owner of a motorhome with a 3.5–7.5-ton MAM, a category C1 license will be required. Bigger and heavier RVs (over 7.5-ton) are only legal if they're "backed" by category C and CE licenses. Plus, you'll have to be over 18 years old to drive one of those.
Good news: if you got your B/B1 license after Jan. 1, 1997, you can operate an RV with a MAM of up to 3.5 tons and tow a trailer (0.75 tons max). MAM stands for Maximum Authorized Mass: the weight of the RV and the maximum cargo it can carry. The dimensions also matter. In the UK, the maximum size of a motor vehicle is 12 meters (39.3 feet) x 2.55 meters (8.3 feet). No limits on the height, though.
(Gov.UK, OMC Motorhomes)
Can I Live in an RV in the UK? Is That Legal?
One of the best things about motorhomes is their mobility. They give you the freedom of relocating to a new city or even state whenever you feel like it. On top of that, many RVs look better than some homes out there and take less effort to maintain. But wait—won't the government be against that? If you follow the rules, an RV will be 100% legal. First, see that the vehicle is covered by an insurance policy; next, pay the taxes.
Now make sure it's in proper shape (roadworthy) and has an MOT certificate. Sadly, RVs can't be pitched up wherever you want. There are certain places around the country that allow parking. If you ignore this, the fines will be rather steep. So, check the rules before starting the engine
(Auto Trader).
What Are the Biggest Pros of RVs?
Sense of adventure. Hitting the road at a moment's notice is the beauty of owning an RV. You can go to the local forest, desert, or famous camping sights and only stay there for a couple of days. If you do this with your relatives, the journey will be even more satisfying.
Change of scenery. No matter how great the views from your windows are, they will become boring eventually. With an RV, you can park in front of a waterfall, a canyon, or lush fields of green—the choice is yours. The ability to work from anywhere is, indeed, a big pro.
A friendly community. The UK has a considerably large community of RV owners. By joining it, you'll be making new friends and connections. There's nothing quite like having a passion and being able to share it with others. And when you're done camping, you can sell/rent that vehicle (RV Blogger, RVezy).
What Are the Biggest Cons of RVs?
Not very cheap. In some ways, motorhomes are a luxury. First, they're expensive. Second, you can't exactly take an RV to work, as it's big, clumsy, and slow. So, it's only good for camping. Also, unlike a Prius or a Ford truck, RVs tend to lose value.
Just like any other car, motorhomes and campervans tend to break down once in a while. Fixing worn-out brakes, flat tires or a faulty shower drain cost money. And if you decide to park it in a storage facility for the winter, that won't be cheap, either ($100–400, depending on the location).
Taxes and insurance. While these don't cost a fortune, in the long run, the taxes and the insurance payments do stack up (RV Blogger, RVezy).

Conclusion
Recreational vehicles have a strong presence in the UK market. While they're not nearly as popular as family-friendly sedans, compact crossovers, and SUVs, they do have their fair share of fans. RVs are all about being spontaneous and sharing an exciting journey with people that you care about. There's something incredibly romantic about that.
And, judging by the statistics, more folks in the United Kingdom are growing fond of this. So, if you live in Great Britain and can't imagine your life without your campervan, now you know that there are lots of like-minded people over there! Take proper care of the RV, always run a quick maintenance check before you hit the road, and we'll see you next time!
---
Featured Image Credit: VictorMacGill, Pixabay