10 Largest Cities in the UK (2023 Update)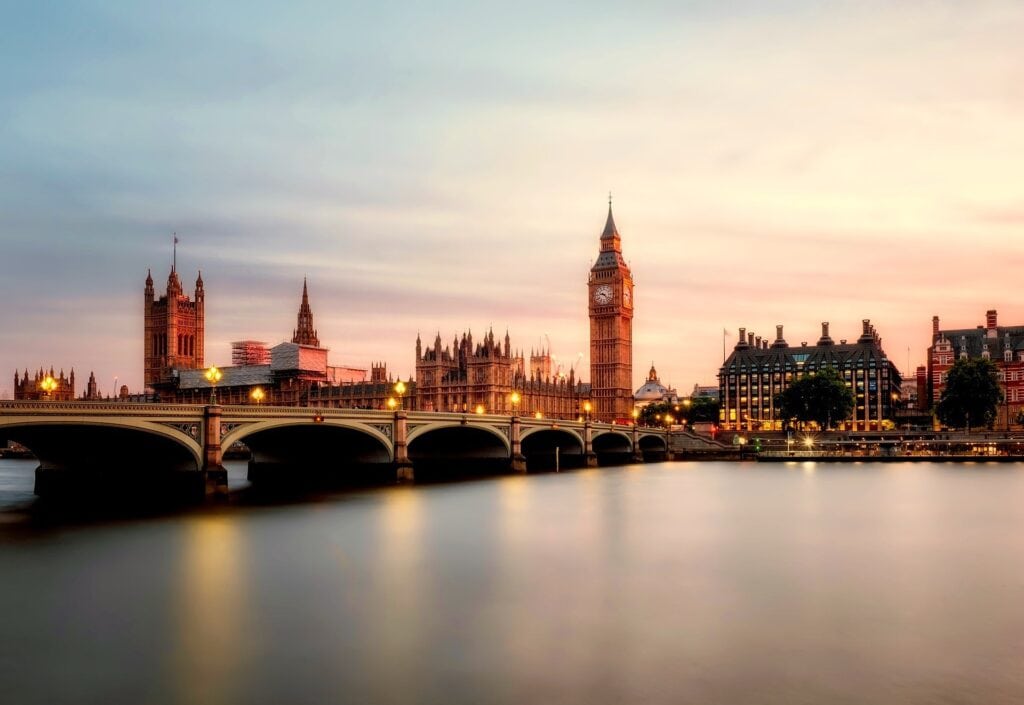 In most parts of the world, a city is just a large area with a lot of inhabitants, but in the UK, there is a more precise definition of a city. Traditionally, any town or conurbation that had a cathedral was granted city status, and no towns without cathedrals could be called cities. However, this has changed over time. When Birmingham was awarded city status in the late 19th Century, it did not have a cathedral, and several towns have been named cities in the past 25 years, despite not having a cathedral or university.

The 10 Largest Cities in the UK
1.

London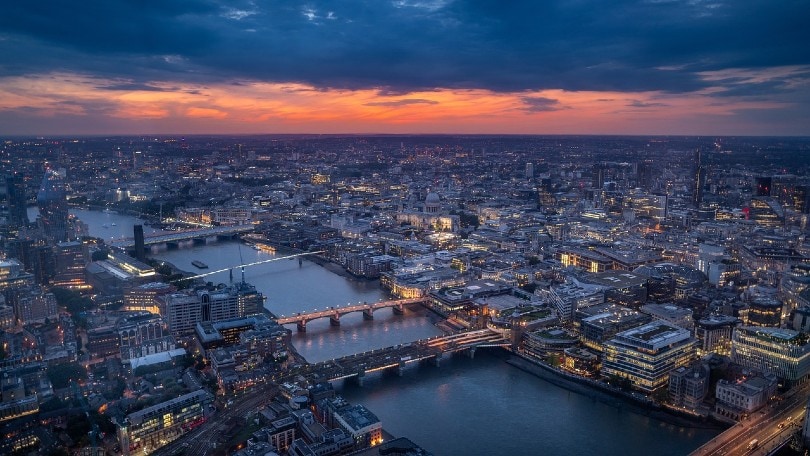 There is actually a little controversy over whether the area we know as London is really a city. There is a City of London, which is approximately one square mile in size and would be considered the traditional City of London. It only has a population of fewer than 9,000 people.
There is also the City of Westminster, which is part of London, but London as a whole has never been granted city status despite its population of nearly 9 million people. However, the UK parliament website states that London can "claim its city status from "time immemorial." And it is generally considered a city by its inhabitants and the rest of the world. London is considered one of the world's oldest great cities, and as well as having a population of nearly 9 million people, it welcomes 30 million tourists every year.
---
2.

Birmingham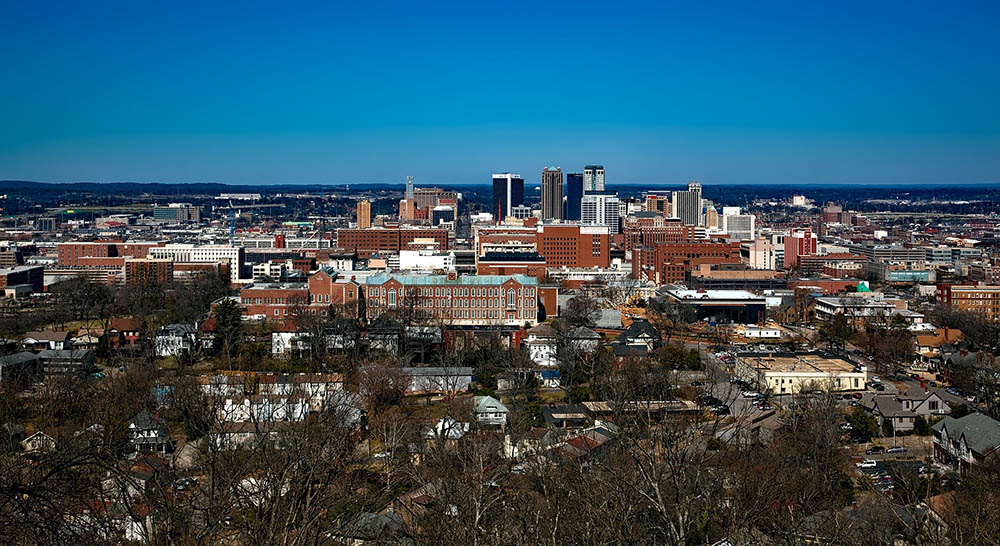 Birmingham is located in the Midlands and has a population of 1.145 million people. Birmingham was awarded city status in 1883. At the time, it did not have a cathedral, but the Church of Saint Philip was only upgraded to cathedral status in 1905.
The city has made up for it since then and now has two cathedrals. As well as the Cathedral Church of St Philip, there is also St Chad's. Known as the second city of the United Kingdom, Birmingham was once an industrial and manufacturing centre but is now dominated by the service sector and is considered a major retail city with transport, business, and other hubs.
---
3.

Leeds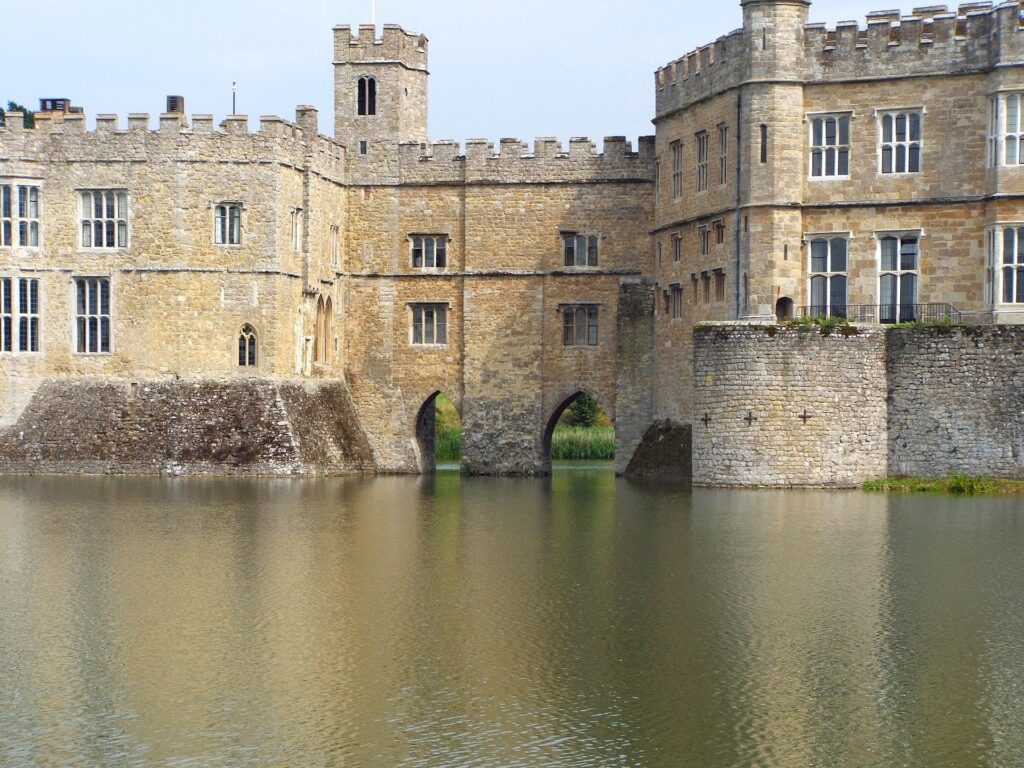 Leeds is the third largest city in the UK by population, with more than three-quarters of a million residents. Despite its importance today, it was little more than a market town in the 16th Century. However, it became an important part of the wool industry and then as a mill town and as it continued to grow throughout later centuries, it enveloped other villages and towns, overtook York as the region's most important centre, and is now one of the busiest cities in the North of England.
---
4.

Glasgow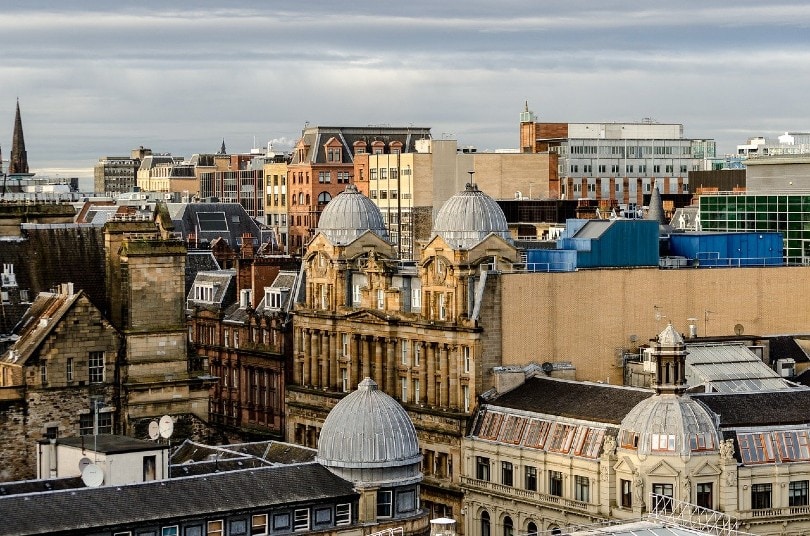 Glasgow is the largest UK city outside England. Despite being the most populous city in Scotland, it is not the country's capital: Edinburgh is the capital. In 1938, Glasgow actually had a population of more than 1.1 million people, but reurbanisation saw hundreds of thousands of people relocated to new towns in the area. Today, the wider Glasgow City Region houses more than a third of Scotland's population.
---
5.

Sheffield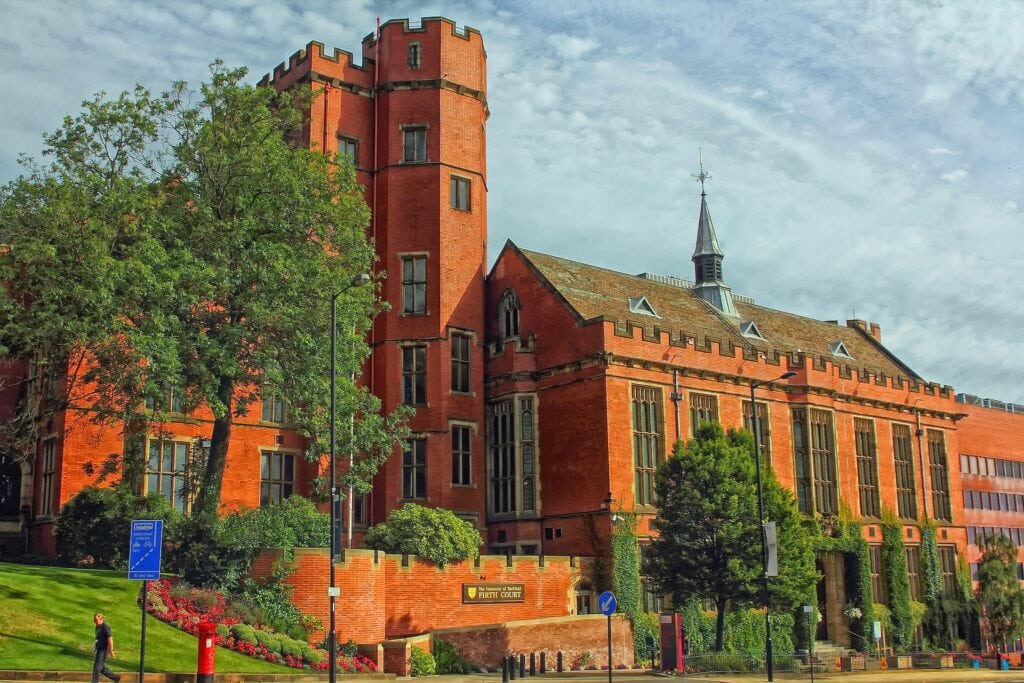 Sheffield is another city in Yorkshire but has a smaller population than that of Leeds with just over half a million people residing here. The city has a lot of green space with more than 250 parks and thanks to the fact that a third of Sheffield is located within the Peak District national park.
Although Sheffield struggled with the decline in the steel industry in the 1970s and 1980s, it has enjoyed a turnaround in fortunes with an annual financial growth of 5% since the turn of this century.
---
6.

Bradford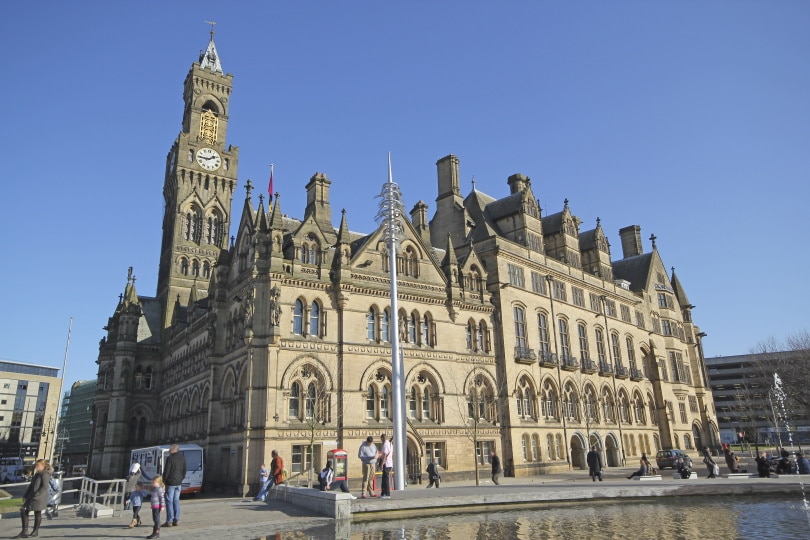 Another city in Yorkshire, Bradford, has a population of more than half a million people and is located just 9 miles to the east of Leeds. It experienced substantial growth in the 19th Century when it was heavily involved in the wool industry.
It was named the first UNESCO City of Film and is home to a substantial manufacturing industry while also having become popular as a tourist destination. Bradford will be the UK City of Culture in 2025, having won the honour in 2022.
---
7.

Manchester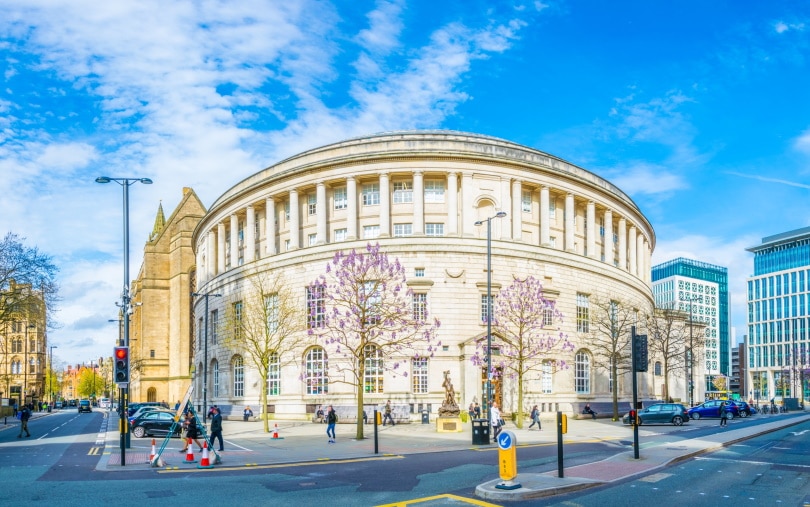 Manchester has a population of around half a million people but the Greater Manchester Built-up Area, which also includes the city of Salford which neighbours Manchester to the west, has a population of 2.5 million and is one of the most populous regions in the country.
Manchester was once part of Lancashire with parts being located in Cheshire but is now Greater Manchester. Manchester remained relatively small until the start of the 19th Century when a major textile boom saw incredible growth in the city. It has undergone considerable regeneration since the IRA bombing in 1996.
---
8.

Edinburgh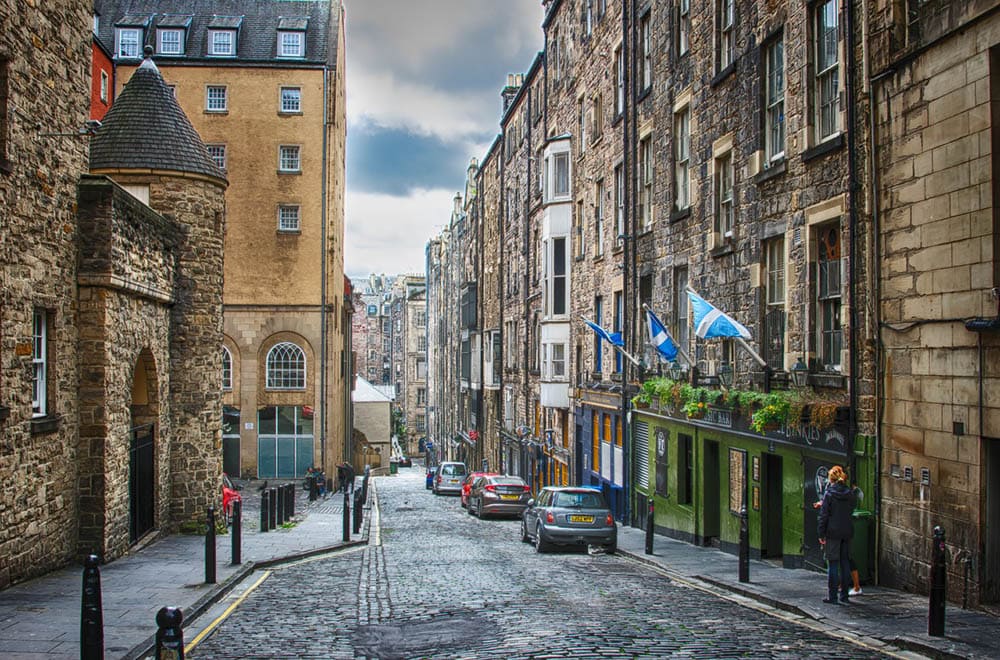 The second most populous city in Scotland, Edinburgh, is the country's capital and the UK's 8th most populous city. It is the seat of the Scottish government and home to many parliamentary and executive buildings. It has three universities and is a very popular tourist destination, especially when the Edinburgh Fringe and the International Festival take place.
---
9.

Liverpool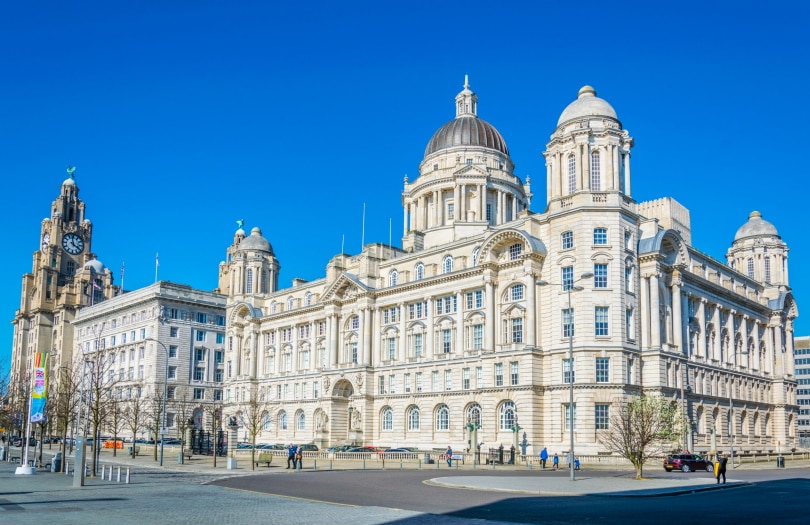 Like Manchester, Liverpool was once a part of the country of Lancashire but gained its own borough status as its population and importance grew. It is a historically very important port town and is especially notable for its musicians, having had more number one hit singles than any other city in the world. It is also a sporting hub, home to two Premiership football clubs, as well as Aintree Racecourse where the Grand National is held every year.
---
10.

Bristol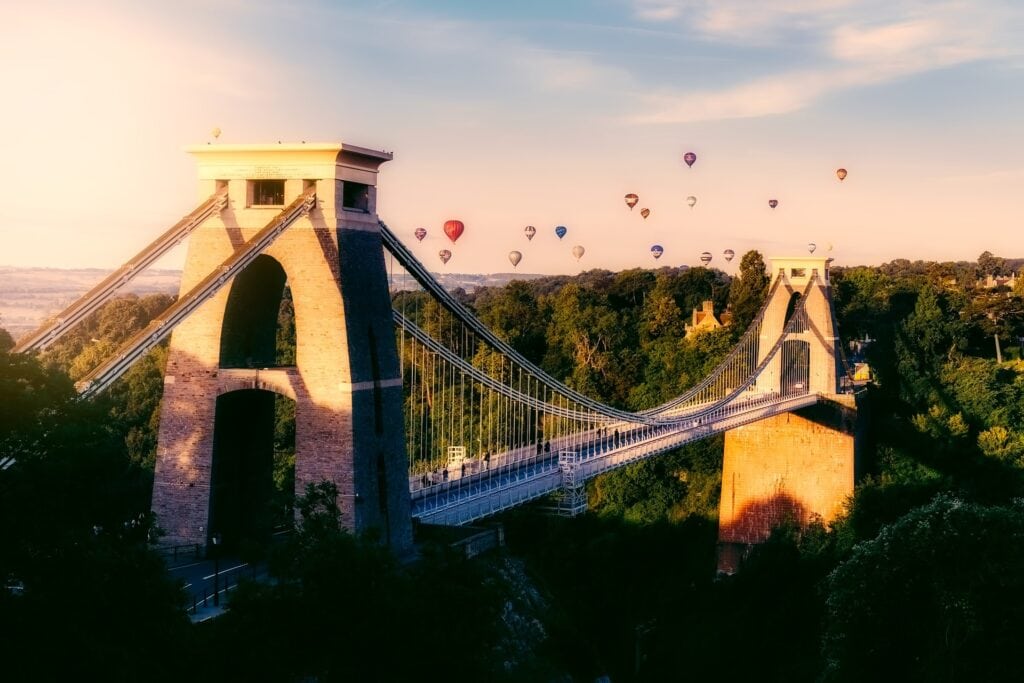 Bristol is an ancient city, having been awarded the status in 1542 and was a very important port. The city has two universities and a population of over 400,000. Its ports have been redeveloped as major heritage and culture centres and it has strong creative and aerospace industries within the city. It has been voted the best city in Britain in which to live and even won the European Green Capital Award in 2015.

Does a City Have to Have A Cathedral?
Traditionally, a town had to have a city to become a cathedral, but this is no longer the case. The crown can award city status to any important town and has recently given the status to cities like Preston and Lancaster. As part of the Queen's Platinum Jubilee celebrations, eight new cities were created: Bangor, Colchester, Doncaster, Douglas, Dunfermline, Milton Keynes, Stanley, and Wrexham.
Is London a City?
The area most of us think of as London may be considered a city, although it has never officially been granted city status. There is a City of London, but this encompasses only a very small area within London that has a population of fewer than 10,000 people. The City of Westminster is also located in London, and London itself is generally considered a city by virtually everybody.
Conclusion
The UK's capital, London, is widely considered its largest city, although some would argue that it isn't a city at all. Birmingham is the only other UK city that has a population of more than a million people when considering only the city proper. Just outside the list of the top 10 are Belfast, in Northern Ireland, and Cardiff in Wales, with populations of 350,000 and 330,000 people respectively. These are the largest cities in their respective countries.
---
Featured Image Credit: Pixabay