Ryobi P107 vs. P108: Which One's Best?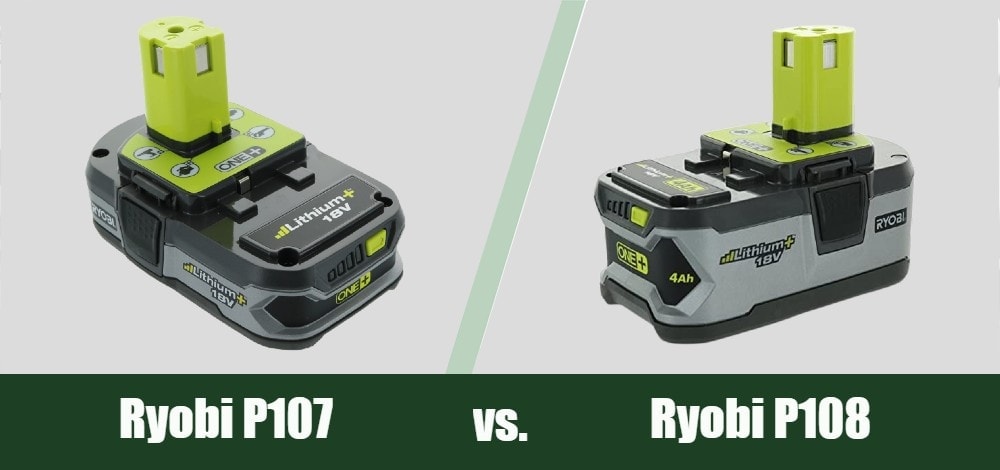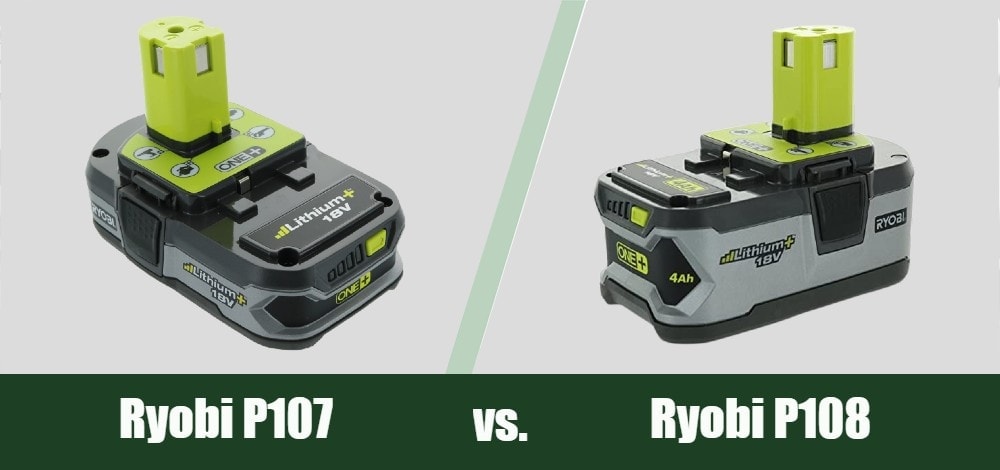 Rating
Image
Product
Details

The Winner

Ryobi P108

Lasts much longer
Much more powerful
CHECK PRICE

The Runner up

Ryobi P107

More affordable
Smaller and lighter
Holds power better than nickel-cadmium
CHECK PRICE
Ryobi's P108 was the lithium-ion battery the entire Ryobi One+ world was waiting for. It was the first to deliver significantly more power than the old P100, Ryobi's old standard nickel-cadmium battery. It's a little heavier than the other models, including the P107, and it's a little more expensive. Is it better than the P107? This frankly is a matter of individual taste. If you need the extra power for a tool like an impact wrench or a reciprocating saw, then you probably do. If you're looking to hang some shelving, you can probably save a few bucks and go with the P107 and not see a drop in performance.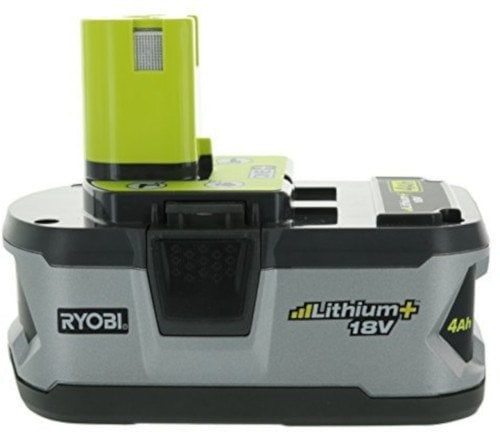 What's the difference between them?
Performance – Edge: P108
Up until the P108, Ryobi's One+ lithium-ion batteries had struggled a bit to offer the same kind of power that the old P100 nickel-cadmium battery did. The P108 blew down that barrier by bringing twice the power of the old batteries. This makes it ideal for hard jobs or big tools, and by that basic fact means it has a performance edge over the P107.
Price – Slight Edge: P107
Considering the difference in power, you'd expect the edge in price to itself be a lot more significant. Costs for lithium-ion batteries have dropped considerably in recent years, and what would have been a considerable edge a few years back is not just a light one. You don't need to spend twice to get double power. Just a little more will do.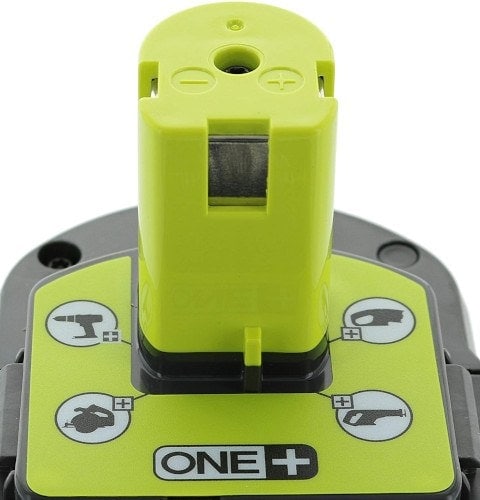 Durability – Big Edge: P108
The Ryobi P107 isn't just more powerful, it can hold a charge significantly longer than the smaller models of the Ryobi One+ battery universe. it's not just the battery holding a charge. Infield tests, the P108 is capable of drilling more than twice the number of holes that you can drill with the P107. You'll want to keep both these batteries out of your nickel-cadmium charger if you care about durability, but when it comes time to delivering juice on the job, the P108 has a pretty clear edge.
Design – Slight Edge: P107
The P107 is underpowered compared to the P108. There is something else it is, too. It's smaller and lighter. If you're working in a tight space, this is something that will show itself in pretty significant ways. It also means that over a long day of working, you'll be less tired using the P107 than the P108.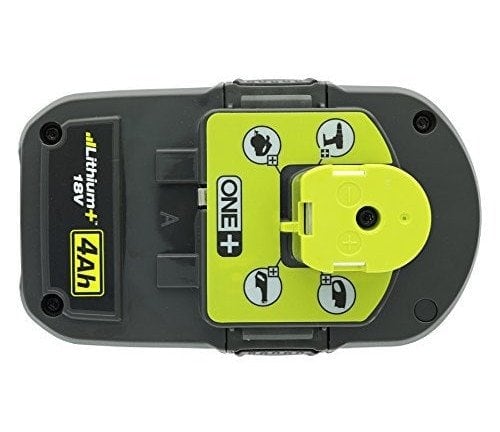 Quick Rundown of Ryobi P107:
RYOBI P107 One+ 18 Volt Compact Lithium Ion 1.5 Ah Battery (Single Battery)
FUEL GAUGE: Know how much charge you have left in the battery with the LED lighting system on the front, activated with a button
COMPACT: Power your tools with less weight than the bulky 4Ah batteries, allowing you to physically work for longer and bring your...
ONE+ COMPATIBLE: These batteries work with many tools in Ryobi's One+ lineup. That's more than 50 tools this is compatible with,...
A suitable stepping stone before the big power of the P108, the P107 is a marked improvement over Ryobi's old nickel-cadmium batteries and a valuable part of the Ryobi One+ system. It holds its charge a nice long time and is smaller and cheaper than the P108.
Pros
Holds power better than nickel-cadmium
More affordable
Smaller and lighter
Cons
Not as powerful
Doesn't hold power nearly as long as the P108
Quick Rundown of Ryobi P108:
Offering groundbreaking power and a long-lasting charge, the P108 is a must-have for anyone with heavy-duty work or big tools to power. It's a big, honking battery that costs a little more, but if you need that kind of potential you really need it.
Pros
Much more powerful
Lasts much longer
Cons
Bigger and heavier
More expensive
Conclusion
Both of these batteries are great parts of Ryobi's One+ universe. The Ryobi P108 blew down everyone's doors by delivering twice the power of Ryobi's old nickel-cadmium batteries and with much greater operating life. It's also bigger and more expensive than the P107. If you are looking for power for hard work or big tools, you will definitely want at least one P108 in your inventory. If you're just looking for a basic battery, the P107 will probably be more suitable for you.