Ryobi P737 Cordless Power Inflator Review 2023 – Pros, Cons, & Verdict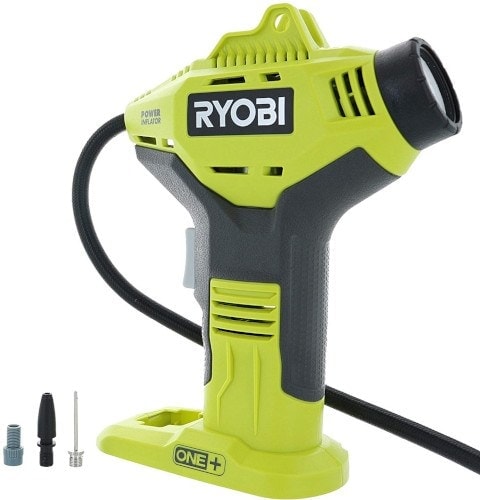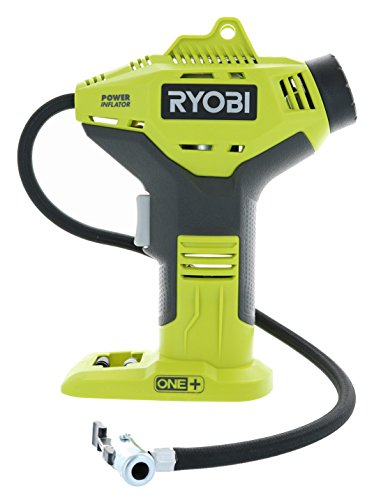 We give the Ryobi P737 Cordless Power Inflator a rating of 4.2 out of 5 stars. 
Build Quality: 4/5
Power: 4.5/5
Features: 4/5
Price: 4/5
Review Summary
The Ryobi P737 Cordless Power Inflator is an extremely useful tool for someone with many pneumatic devices around the house. It works on any inflatables up to 150 pounds per square inch (PSI), so you can use it to fill balls, floats, tubes, bouncy houses, and even car and truck tires. It makes the perfect accessory for any garage—personal or commercial. It's also battery-powered, so it's completely portable with no need to attach to an air compressor.

Ryobi P737 Cordless Power Inflator – A Quick Look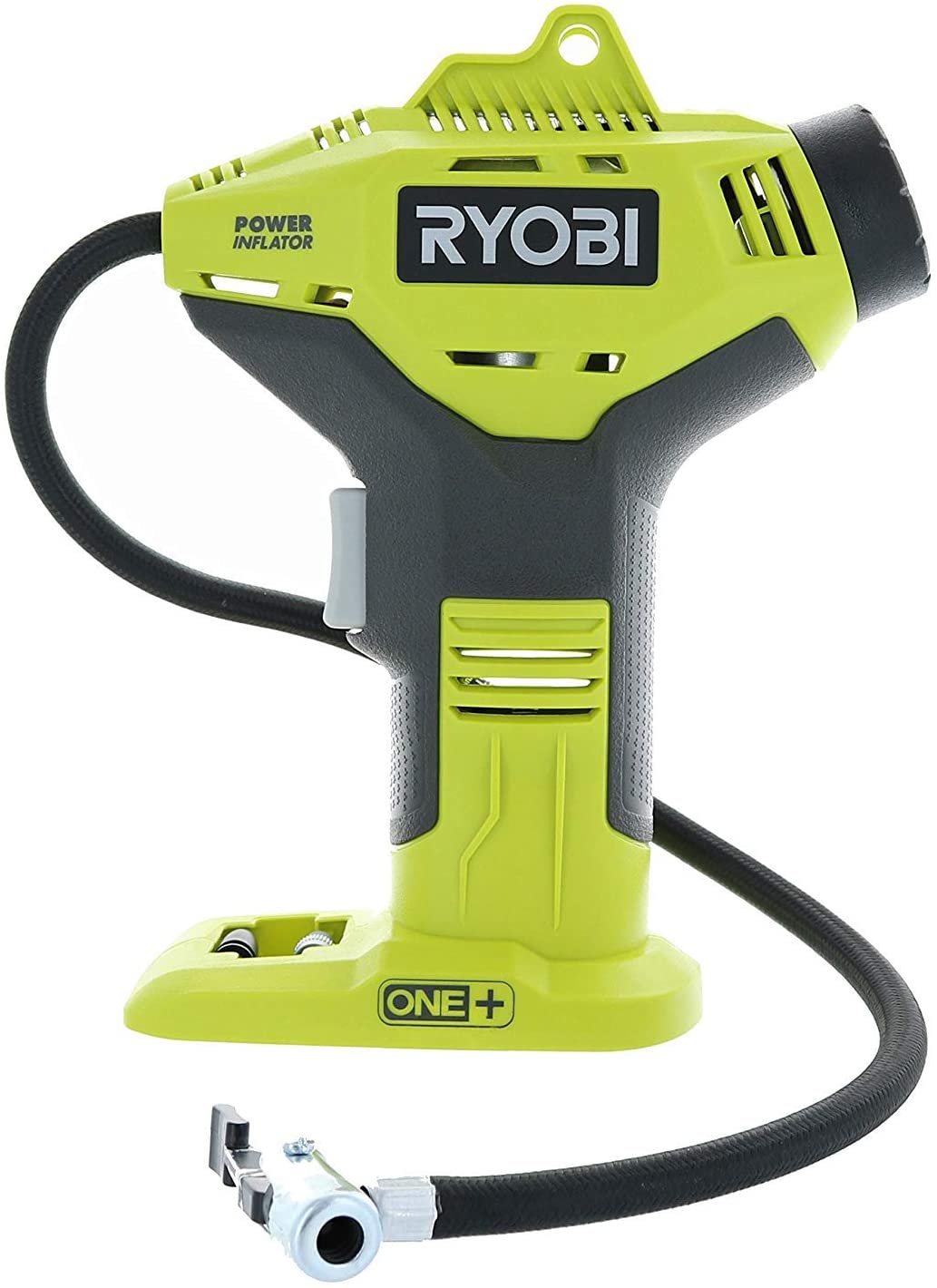 Pros
Compact design
18-volt battery
0 to 150 PSI
74 lbs
Easy-to-read digital gauge
Brushless motor
Cons
Doesn't always include the battery and charger
Batteries lose charge quickly
No trigger guards
---
Specifications
Specifications
Brand Name: Ryobi
Model: P737
Item Weight: 5.6 lbs
Package Dimensions: 12.36" x 10" x 4.69"
Batteries: 8-volt lithium-ion
Max Pressure: 150 PSI
Extreme Portability
Thanks to the 18-volt lithium-ion battery that's responsible for producing up to 150 PSI of air pressure, you do not need to connect the  P737 to an air compressor, nor do you need to plug it into the wall. You can take your Ryobi with you on any job at any location, even those without electricity.
Brushless Motor
The P737 features more modern technology in the form of the brushless motor. The brushless motor is a modern design of the electronic motor that removes the internal brushes to deliver more power with less friction and maintenance. Less friction also means a cooler running tool and less drain on the battery, which allows them to last up to four times longer on a single charge.
Digital Display
The easy-to-read digital display offered by the Ryobi P737 is an improvement over many other brands that use an analog dial gauge. Analog dials often contain tiny markings that can be difficult to read, especially in low light conditions, and there is also the question of their accuracy. Digital displays, on the other hand, are extremely accurate and rarely require recalibration. The one included with the  P737 is nice to look at with a blue screen and black numbers, letting you know exactly what the tool is doing.

FAQ
Here are some of the questions we find that many people ask.
Does this include the battery and charger?
Some models do come with the battery and charger, and some don't. We have also seen models for sale that come with a battery but not the charger. The model we reviewed did come with a battery and charger, as well as a carrying case.
Where is the Ryobi P737 made?
The Ryobi P737 is a China-made product.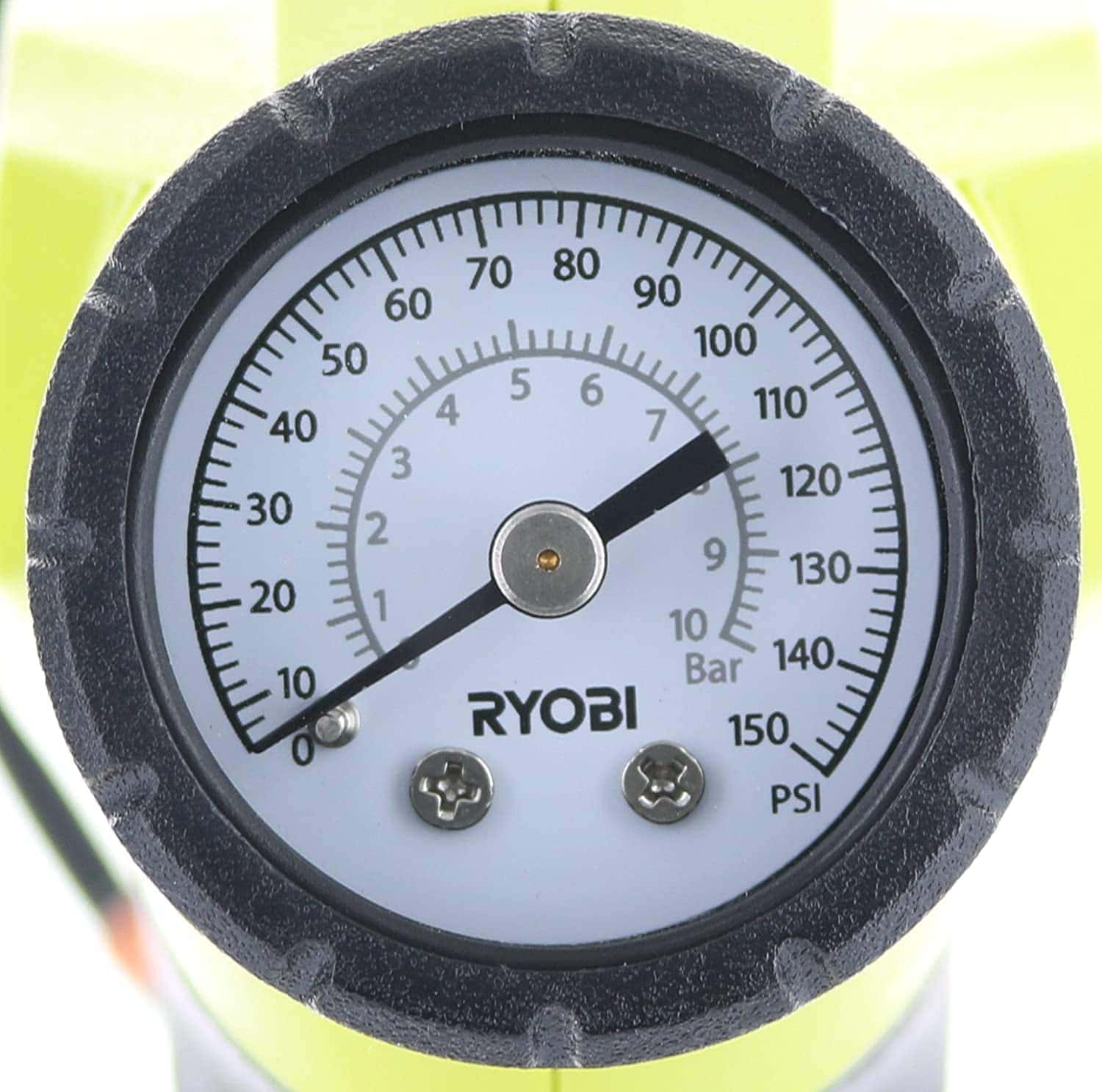 Will the battery last long enough to inflate four SUV tires from 15 to 36 pounds?
Yes, you should be able to fill four tires on a single charge, though you may notice the unit has become fairly hot.
Is it strong enough to remove dust from a computer fan?
No, that is not the way you use this tool. It doesn't move a large volume of air quickly enough to blow dust; it creates up to 150 PSI of pressure in an enclosed space.
Does the Ryobi P737 deflate things?
Unfortunately, there is no reverse on the Ryobi P737 to deflate objects.
Can I use it to fill motorcycle tires?
Yes, you can use it to fill any objects that require an air pressure between 0 and 150 PSI—including motorcycle tires.
What the Users Say
We searched the internet to find out what other people are saying about the P737, and this is what we found out.
Many people find the Ryobi P737 extremely handy.
Many people are impressed by the high PSI it can achieve.
Some people complain it takes too long, and some say it works quickly.
Some people call it the best cordless inflator they've tried.
Some people say it loses charge quickly, while others say you can fill the tires on several cars.
A few people complain about different sellers online.
A few people find it overpriced, especially online.
A few people feel it needs a trigger guard to prevent accidental starts.
A few people said the batteries lose the ability to hold a charge after a few months.

Conclusion
Overall, the Ryobi P737 Cordless Power Inflator is an extremely handy tool that will improve any workshop. The batteries can hold a charge for many months, so it's the perfect tool to keep in your car. We found it capable of filling several car tires on a single charge, so it should get you home. What's more, it's powerful enough to fill SUV tires, which is more than many other cordless brands can accomplish. It's also perfect for bicycle tires, basketballs, pool floats, balloons, and more.
We hope you have enjoyed this in-depth review, and that it has answered any questions you might have had. If we have convinced you to give this powerful tool a try, please share this deep dive into the Ryobi P737 Cordless Power Drill on Facebook and Twitter.