10 Best Dandelion Killers of 2023 – Reviews & Top Picks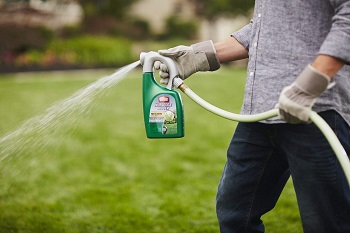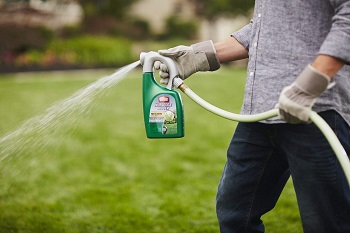 Most homeowners know that many weed killers don't cut the mustard. With good products few and far between, it can be hard to make a confident buying decision. Bottom line? You have a dandelion problem and we have the solution.
We've taken a close look at dozens of different sprays in our quest to find the best product available. Our findings have been distilled down to 10 different options coming in at a wide range of different prices.
No matter who you are, there is something on this list for you, so read on as we dive into some dandelion killer reviews!

A Quick Comparison of the Favorites for 2023:
Rating
Image
Product
Details

Best Overall

Green Gobbler

Versatile
Good value
Completely natural
CHECK PRICE

Best Value

Spectracide

Fertilizes
Very affordable
Good for treating large lawns
CHECK PRICE

Premium Choice

Bonide Ultra

Very potent
Fast-acting
Highly versatile
CHECK PRICE

Ortho Killer

Affordable
Waterproof
Comes ready to use
CHECK PRICE

Espoma Preventer

Feeds grass
Good for large lawns
Only needs to be used twice yearly
CHECK PRICE
The 10 Best Dandelion Killers:
1.

Green Gobbler Weed & Grass Killer – Best Overall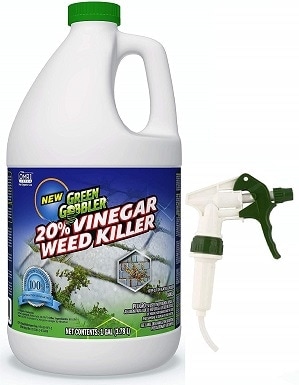 We open the list with a weed killer that is both natural, and organic. The Green Gobbler is vinegar-based, which means it is biodegradable and entirely safe for your pets and family. It comes in a gallon container and starts taking effect within the first 24 hours.
For your money, you get something that can be effectively used not just with dandelions, but also crabgrass, clover weed, and most other common yard pests.
Unfortunately, it does suffer from the same con that is common to most organic sprays. It isn't strong enough to contend with a true infestation. If your lawn is extremely overgrown, this probably won't be the option for you.
Pros
Fast-acting
Completely natural
Versatile
Good value
---
2.

Spectracide Weed & Feed – Best Value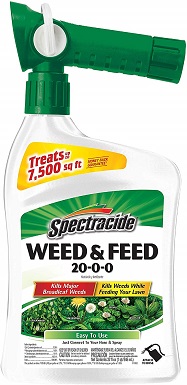 Sprectracide is our best dandelion killer for the money. For a very modest fee, you get a spray bottle that both kills weeds, and fertilizes your lawn. The product features a hose port that can effortlessly hookup to most garden hoses. This feature makes it easy to spray large quantities of solution in a short amount of time.
The bottle is rated to treat lawns up to 7,500 square feet in size, making it good for the majority of homes. Unfortunately, the spray is not nearly as fast-acting as many of the other options on our list. It may be several days before you start to see any results. Of course, for the money, you may be willing to forgive the weight.
Pros
Very affordable
Fertilizes
Good for treating large lawns
---
3.

Bonide Weed Beater Ultra – Premium Choice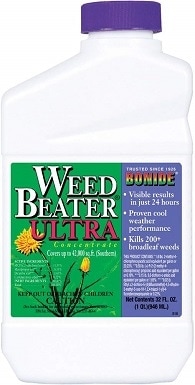 Buyers with a little bit of money to spend may favor the Bonide. This 32-ounce bottle is extremely potent and versatile. One bottle is able to kill hundreds of different types of weeds without doing any harm to your grass.
It's also pretty swift. Plants start to droop in hours and die within a week after application. It is also easy to spray and becomes waterproof within hours of application.
If you need something really tough this solution is going to be an enticing product to consider. However, it isn't going to be right for everyone. It's a costly bottle that budget buyers will want to keep at arm's length.
Pros
Very potent
Highly versatile
Fast-acting
Waterproof
---
4.

Ortho Nutsedge Killer
The Ortho is an affordable bottle that is able to kill dozens of different types of weeds. The solution comes ready to use, and requires no mixing of any kind, making it great for buyers that want something simple and straightforward.
It's also pretty durable. The solution becomes waterproof within just hours of spraying. In short, the product checks most boxes all for an affordable price.
Unfortunately, though, there are limits to its effectiveness. The solution is not extremely potent, which means you may run into problems if you have a major weed problem.
---
5.

Espoma Organic Weed Preventer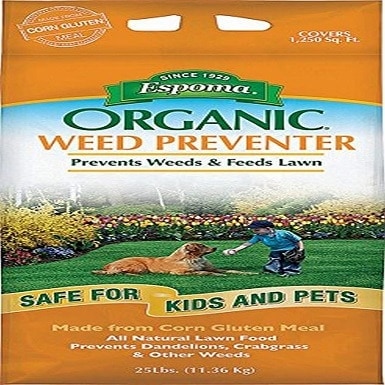 The Epsoma is a corn-based nitrogen pellet weed killer and preventer. The pellets provide nutrition to your lawn, while also eliminating problem spots. Unlike many of the other options on our list, you only need to apply this solution once or twice a year to see good results.
The bag featured here is twenty-five pounds, and able to treat a yard of approximately 1,250 square feet in size. Unfortunately, the solution won't do you much good if you have a ton of already established weeds. While it may be able to do a little bit of killing, it is much better at prevention. For a major weed problem, you will need something else but this may still be a great product for supplementary protection.
Pros
Only needs to be used twice yearly
Good for large lawns
Feeds grass
Cons
Not great at killing weeds
---
6.

Scotts 25006A Turf Builder
Scotts is a turf protector and builder that is able to treat 3,500 square feet. The product is specifically designed both to build up the turf of your lawn and prevent future weed infestations from occurring. Buyers that need something in way of prevention could certainly do worse than this option.
Unfortunately, it isn't completely perfect. For one thing, this is another option that is better at preventing weeds than it is killing them. Some users have also reported having some trouble with mold after application. Whether or not these things are related is difficult to determine, but it is something worth noting all the same.
Pros
Good for large yards
Feeds lawns
Prevents weed
---
7.

BioAdvanced All-in-One Lawn Weed Killer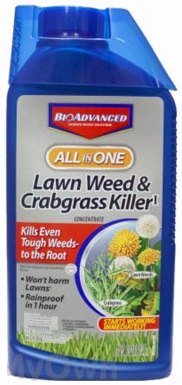 BioAdvanced can be effectively used on over 200 different types of weeds. The 32-ounce solution can treat over 6,000 square feet of lawn and becomes completely water-proof within an hour of application.
The product also benefits from an easy to use interface. Thanks to onboard threading it is able to easily hook up to any standard garden hose for quick application.
For buyers that need something effective on a budget, this will be a solid product to consider. However, it isn't without its issues. Unfortunately, many users living in hotter climates report that the spray did not work very well for them.
Pros
Good for huge lawns
Works on many types of weeds
Waterproof within an hour
Cons
May not work well with hotter climates
---
8.

Roundup Lawns1 Extended Wand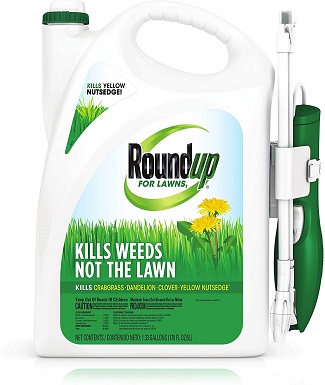 This Roundup bottle features an extendable spray wand. It is very versatile and able to work on hundreds of different weeds. It is also very water-resistant, rain proofing just a few hours after application.
The 32-ounce bottle can work on yads several thousand square feet in size and is advertised to kill weeds at the root to ensure they don't come back.
Buyers should note that it is one of the more expensive options on our list. It's also not great on all types of grass. Some buyers have reported that the solution killed their grass which is obviously very problematic.
Pros
Powerful
Good for large lawns
Easy to apply
Rain proofs
---
9.

GreenView Weed & Feed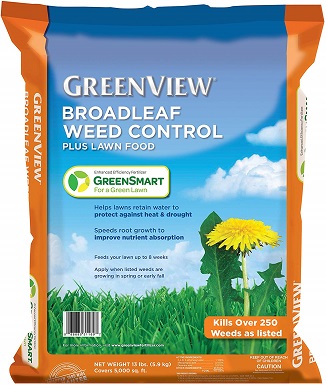 The GreenView is a 13-pound bag that can treat 5,000 square foot lawns. This nitrogen-based product is able to both provide your lawn with nutrition, and prevent weeds in the long run. Buyers will, however, want to note that it isn't made for killing weeds that are already there.
It's also not very good at standing up to heavy rains. If you live in a very wet climate, this bag probably won't do you much good at all. In certain situations, it will work adequately but many users will want to stay away.
Pros
Good for large lawns
Feeds grass
Cons
Not very good against rain
Doesn't really kill weeds
---
10.

Environmental Factor Green it Weed Preventer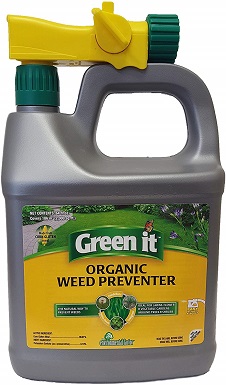 The Environmental Factor is an organic product that can treat yards sized at 2,000 square feet. For people that want something that is safe for children and pets, this will be an enticing option.
Unfortunately, though, there are more cons than pros with this product. For one thing, it isn't very potent. If you have a thick weed problem, this product won't do very well at all. It also doesn't stand up well to rain, or heat. For smaller problems, it may get the job done, but the average user will need something with a little bit more potency.
Cons
Not very strong
Not resistant to water
Not resistant to sun

Buyer's Guide
You've seen the products, but which of them spoke to you the most? If you haven't made up your mind yet, perhaps this guide will be of use to you. Read on for some handy buying considerations.
Natural?
You may be wondering what sort of chemical contents you want to spread across your lawn and garden. Indeed, this is one of the main considerations that go into buying any weed killer. There are pros and cons to natural, and chemical-heavy products.
Organic killers are good because they are generally non-toxic. They won't hurt your family or any animals that happen into your yard. They also tend to be biodegradable, which is great for the environment.
However, they also aren't usually as potent as chemical-heavy solutions. Often enough, organic weed killers are just fortified vinegar. For smaller problems, this might do the trick, but when it comes to true infestations, they might not cut the mustard.
It's all a matter of weighing your needs and your priorities.
Volume
The volume of the container determines the overall value of your purchase. The bigger the container, the better price you usually get per ounce. Of course, this isn't a hard and fast rule, but it is a generalization you can count on to save money.
For example, a gallon-sized container may cost more than a quart, but less than four quarts. If you anticipate a future need for the weed killer (and trust us, you will probably have that future need) it's much more beneficial to buy a bigger container.
Dose Size
Volume aside, dose size is the second most pertinent factor when determining the value of a product. Really potent killers can accomplish a lot with a few tablespoons of solution. Meanwhile, cheaper options may require half a bottle to achieve the same results.
Unfortunately, manufacturers do not always advertise the dose size on the bottle (sometimes saving this information for the user instructions). However, when you can get this info, it is certainly to your benefit to factor it into your buying decision. The stronger the chemicals, the more bang you will ultimately get for your buck.
Price
Unfortunately, weed killers can get pretty pricey. Though the cost will vary quite substantially from product to product, expect to pay somewhere in the $20 per gallon range. While this is only a loose estimate, it will still provide you with enough information to at least give yourself a budget.
For that amount of cash, you can get something good and effective.
Water Proofing
Weed killer is naturally exposed to the elements on a constant basis. While there is nothing you can do to complete immunize it against weather, there are certainly some features that can help.
Waterproofing is one of the best ways to ensure that the chemicals you lay down will actually get the chance to do what they are supposed to. The best options can become waterproof within an hour of being sprayed.
Others may take many hours, or never achieve a waterproofed state. If you live in a really dry climate, you may be able to get away with using one of these inferior products. However, most people are going to favor something that will hold up well against rain.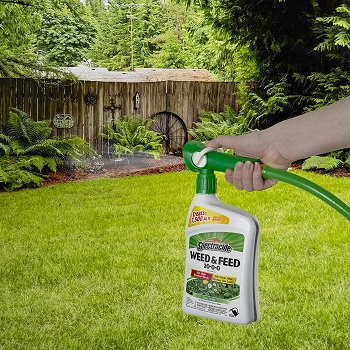 Sun Proof?
The sun can also undermine the integrity of a dandelion killer. Harsh sun rays can dilute the effectiveness of weedkiller. While this is always going to be a problem no matter how you slice it, some killers are better than others at standing up to harsh UV rays.
No matter where you live, it will be a good idea to invest in something that is fortified against the rays of the sun.
Temperature Threshold
For some weed killers, hot weather is a no-no. The higher the temperature, the worse the solution will work. Usually, the threshold is somewhere around 90-100 degrees. High enough that most people will be just fine on an average day.
However, there are always exceptions. For example, there are a few bottles that max out at around 80 degrees. Naturally, these options will be effectively useless in hotter climates. Bottom line: the higher the temperature threshold, the more use you will get out of your weed killer.
Spray or Pellet?
The majority of killers are sprayed. However, you will encounter the occasional pellet weed killer. These options are generally pretty easy to apply but they come with a range of cons. For one thing, it is very easy for animals to eat the pellet, making these products problematic for pet owners.
People with built-in sprinkler systems have also reported that pellets tend to clog up their products, causing additional problems.
Hose Port
Some weed killers are able to shook up directly to your hose. This is a great feature for people that want to layout lots of spray very quickly. The hose essentially automates the process so that you don't have to keep activating an uncomfortable trigger.
Unfortunately, this is a fairly rare feature, but it is great to get whenever possible.
Trigger
Hoseport notwithstanding, there are two other main trigger mechanisms for spray killers. Automatic pump triggers are standard. With this option, you squeeze the lever to activate the spray. The method can be a little bit tiresome, but it's more or less fine when you get right down to it.
Then there are battery-driven products. These fire automatically once you pull the trigger, with the battery pumping the bottle continuously as long as you keep your finger on the trigger.
Bottles with battery-powered triggers tend to cost a little bit more but they are much easier to use.

Conclusion
Which of our dandelion killer reviews spoke to you the most? Hopefully, you already know which of these products will be keeping your lawn beautiful. However, if you are still on the fence, you may want to revisit a couple of the standout options on our list.
For buyers that need the best and most potent product that they can get their hands on you will probably favor our top choice, the Green Gobbler Weed & Grass Killer.
And of course, budget buyers also have their options. If your goal is to save a little bit of money on this purchase, you may want to go with the Spectracide 96262 Weed & Feed.
Related Reads: