12 Safest Places To Live In Scotland (2023 Update)
Note: This article's statistics come from third-party sources and do not represent the opinions of this website.
Overall, crime in Scotland has fallen 24% since 2010 and while there was a nominal increase in recorded crime rates in 2019-2020, rates have remained near their lowest figures ever. In 2019/20, there were a total of approximately 250,000 crimes reported, considerably lower than the 570,000 that were reported in the peak year of 1991.
Crimes of dishonesty account for 45% of reported crimes, and these include theft and fraud. Sexual crimes account for 5% of all reported crimes, with 4% being non-sexual violent crimes. In 2020/21, just 55 homicides were recorded in the country, which is the lowest figure recorded since records began. With a population of 5.4 million, the homicide rate is equivalent to 1.01 homicides per 100,000 people, making Scotland a safe country overall.
However, as with any country, there are some cities and areas that are considered more dangerous than others. Glasgow is historically the most dangerous city in Scotland, with a crime rate of 6,800 per 100,000, including all reported crimes. Below are 12 of the safest places to live in Scotland, including some large cities, as well as smaller rural communities. Generally speaking, the Highlands and Islands are considered the safest communities in which to live, but there are some large towns and cities that are also safe.

The 12 Safest Places in Scotland
1.

North Berwick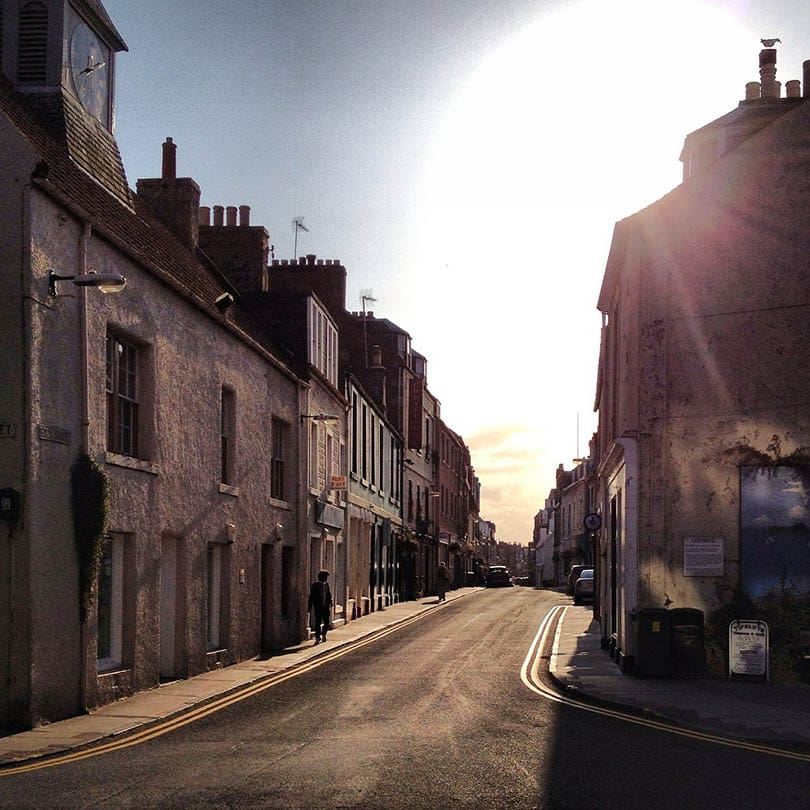 | | |
| --- | --- |
| Population: | 7,000 |
| Average House Price: | £475,000 |
20 miles from Edinburgh is the seaside town of North Berwick. It became popular in the 19th century as a holiday resort, and its golf courses, beaches, yacht club, and nearby Tantallon Castle help it remain a popular tourist spot. North Berwick's house prices remain on par with the popular city of Edinburgh.
Crime rates are low, and North Berwick has a well-respected high school, while the 20-mile commute into Edinburgh means it is also popular with those working in the city but wanting a more secluded home. Author Robert Louis Stevenson holidayed in the area, and the nearby Island of Fidra is believed to have inspired his work, Treasure Island.
---
2.

Bearsden
| | |
| --- | --- |
| Population: | 28,000 |
| Average House Price: | £380,000 |
Although Glasgow has a high crime rate, some neighborhoods and areas of the city are considered safe and much more appealing as places to live. Bearsden, for example, is on the edge of Greater Glasgow. It has a population of 28,000 people and is popular as a commuting town for those that work in the city. Most properties are detached homes, and the area is considered affluent.
The town has two high schools, which are graded well above average, and eight primary schools. Football manager David Moyes, musician Edwyn Collins, and Mark Knopfler of Dire Straits were all born or went to school in Bearsden.
---
3.

Dunkeld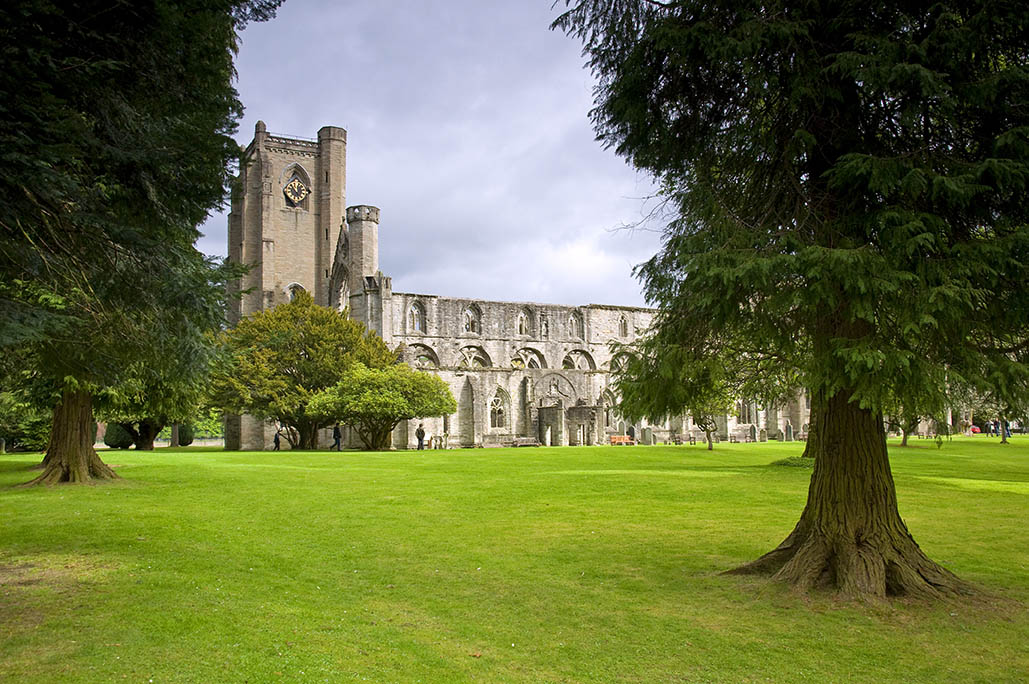 | | |
| --- | --- |
| Population: | 1,300 |
| Average House Price: | £280,000 |
Dunkeld is a small town with a population of 1,300, but it is a historically and naturally significant town. The area has been settled since ancient times, has a historical cathedral, and was even declared the capital of the Scottish nation by Kenneth MacAlpin, the first King of Scots, in the 9th Century.
Despite its rich history, Dunkeld has never really grown in population, and it took the intervention of the National Trust for Scotland (NTS) to help revive the town in the 1940s after the opening of a railroad to the north. As well as having two shops in the town center, the NTS is also responsible for 20 houses. Their intervention helped Dunkeld remain one of the most intact 18th-Century Scottish towns. Average house prices are less than £300,000.
---
4.

Orkney Islands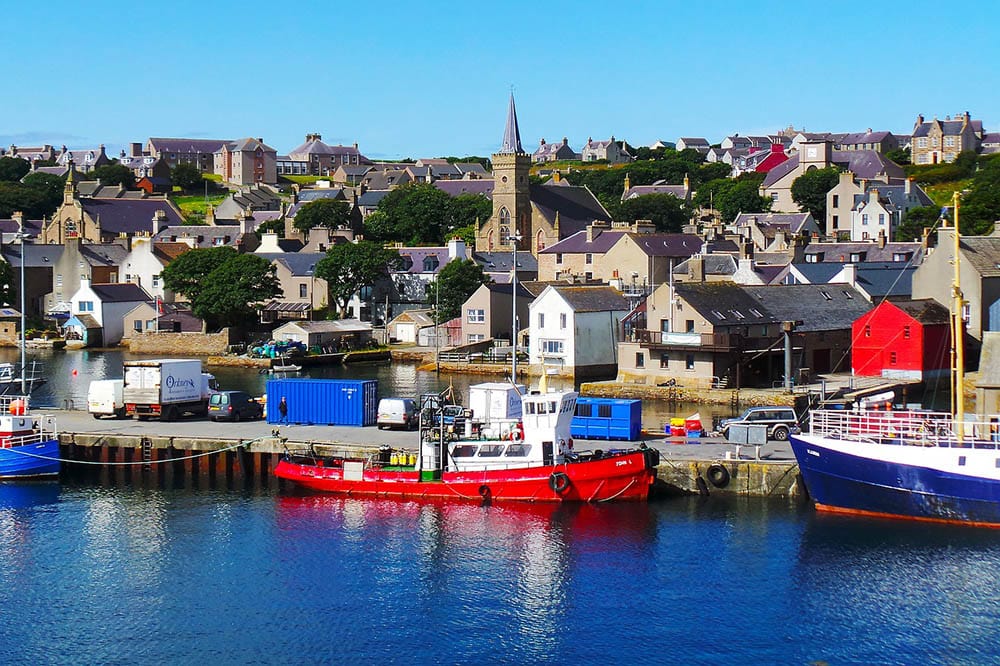 | | |
| --- | --- |
| Population: | 22,000 |
| Average House Price: | £160,000 |
The Orkney Islands are an archipelago of approximately 70 islands off the North coast of Scotland. 20 of these islands are inhabited, with an average house price of just £160,000 and low crime rates. Locals, known as Orcadians, speak their own dialect of the Scots language, and the islands are known for being a generally happy place to live.
However, relocating to a remote island that gets battered by weather and endures some very long nights during winter isn't for everyone. The islands are historically significant and have been designated a UNESCO World Heritage Site for their brilliantly preserved Neolithic sites, and the islands generate more wind and solar power than they use, making them quite unique among countries.
The islands rely on farming, with agriculture being the most significant industry, while fishing is an important sector. There are two whiskey distilleries, and pre-Covid, tourism was considered an important financial contributor.
---
5.

Broughty Ferry
| | |
| --- | --- |
| Population: | 13,000 |
| Average House Price: | £240,000 |
Broughty Ferry is a suburb of Dundee with a population of 13,000 people. It started as a whaling city and became popular with jute barons in the 19th century. The barons built their mansions in the area, and modern house prices average £240,000.
Most residents that live in Broughty Ferry work in Dundee city. Broughty Ferry combines the traditional with the modern and is home to several of Dundee's and Scotland's top restaurants and a series of trendy bars.
The suburb celebrates the New Year's Dook and hosts the Broughty Ferry Gala Week, which is a weeklong series of events and family fun activities. On New Year's Day, locals dress up in fancy clothing and enter the harbor waters. Initially, it was a minor occasion; the event now attracts approximately 300 Dookers every year and has never been canceled since it started in 1891, despite needing pickaxes to break the ice in 1989.
---
6.

Shetland Islands
| | |
| --- | --- |
| Population: | 23,000 |
| Average House Price: | £180,000 |
The Shetland Islands is an archipelago of 100 islands, although less than 20 are inhabited, that is 140 miles off the coast of Norway. There is a total population of 23,000 people, and houses cost an average of £180,000. The islands have a strong Norse link and their own Shetland dialect. Shetland was under Norwegian possession until the 14th century, and in 1471, the islands became part of the Crown of Scotland.
The Shetland Islands rely on agriculture, fishing, renewable energy, and the collection of crude oil and natural gas for their economy. Shetland is home to a rocket launch site, and there are plans to launch a hydrogen-powered spacecraft from the site in 2023. The islands have 22 primary schools, five junior high schools, and two high schools.
---
7.

Stirling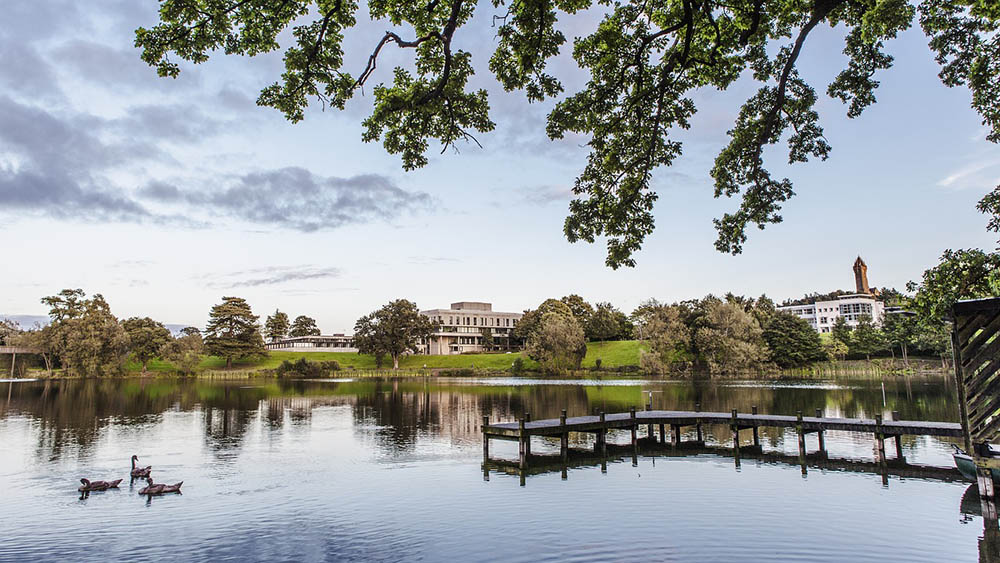 | | |
| --- | --- |
| Population: | 38,000 |
| Average House Price: | £200,000 |
Stirling is known as the gateway to the Highlands and is located in central Scotland. Its population is 38,000, so it is a relatively small city. Although once a market town, Stirling is now a hub for government and public services, retail, tourism, and higher education.
The University of Stirling, located just outside the city, has a population of approximately 11,000 students, and the city is notably busier during the academic year. Stirling Castle is an integral part of the city that was voted the safest city in the UK in 2019. The average property costs £200,000, major employers are the university and local government, and it has rail links to Glasgow and Edinburgh, making them easily commutable.
---
8.

Dennistoun
| | |
| --- | --- |
| Population: | 10,000 |
| Average House Price: | £275,000 |
Although Glasgow is considered one of the least safe places to live in Scotland, it is a vibrant city with lots to offer, and not all areas or neighborhoods are uninviting. Dennistoun is a Glasgow neighborhood in the east of the city.
The area was established in the 18th century and became part of Glasgow in 1846. Although the original aim was to establish the area as a middle-class neighborhood, it became popular for respectable working-class families. Victorian buildings were largely replaced by modern blocks following the war, and subsequent gentrification has seen it become a popular area with students and professionals. The average property price is £275,000, but most properties sold are flats with an average price of £160,000. The singer Lulu grew up on Garfield Street in Dennistoun.
---
9.

Isle of Eigg
| | |
| --- | --- |
| Population: | 100 |
| Average House Price: | £300,000 |
The Isle of Eigg is a 12-square-mile island in the Inner Hebrides with a small population of just over 100 people. Houses rarely come up for sale, with most islanders remaining for decades.
The island is owned by the Eigg Heritage Trust and the Scottish Wildlife Trust, and the island is run as a nature reserve. The Trust adopted the island in 1997 after the previous estate owner let the island become run down and derelict. Despite having such a small population, Eigg is popular with visitors, and approximately 10,000 people a year visit its natural shores. The island is quiet, and employment opportunities are scarce, but it has low crime rates and offers a laid-back way of life.
---
10.

Portobello
| | |
| --- | --- |
| Population: | 32,000 |
| Average House Price: | £300,000 |
Portobello is a seaside suburb of Edinburgh and has been voted the best neighborhood in the UK. Many of the activities in the area are concentrated on and around the Promenade and seafront. Portobello has staged the qualifiers for the Olympic beach-volleyball competition. It holds an annual event called The Big Beach Busk, with hundreds of musicians participating on the last Saturday in August. It is estimated that the Busk attracts 15,000 visitors a year to Portobello.
As a part of Edinburgh city, Portobello has multiple employment opportunities, and the average property price for this affluent and attractive neighborhood is approximately £300,000.
---
11.

Melrose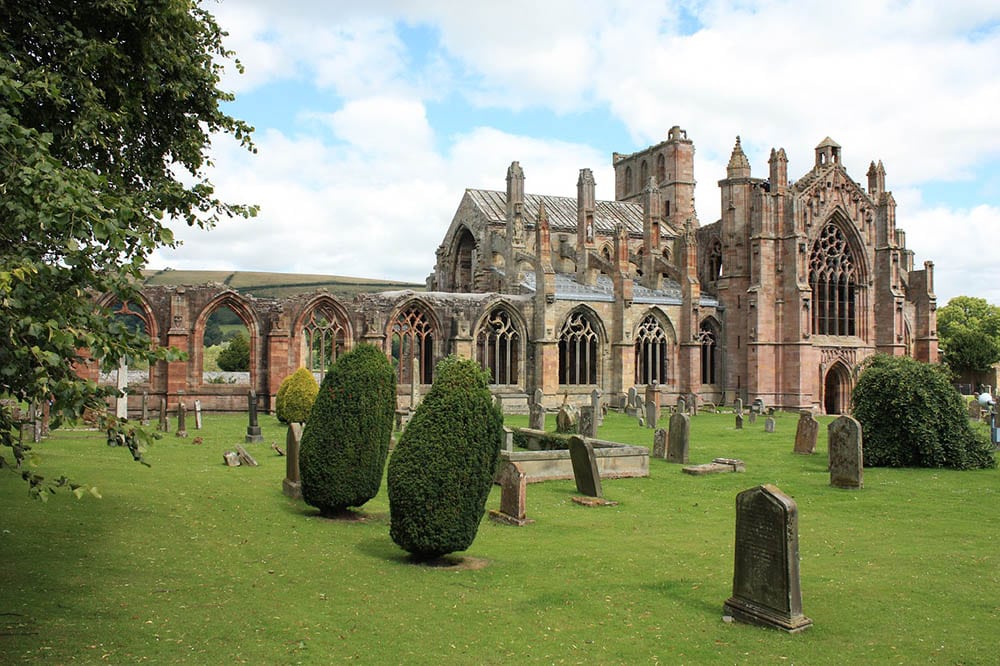 | | |
| --- | --- |
| Population: | 2,500 |
| Average House Price: | £250,000 |
Melrose, which means bald moor in Gaelic, is a town in the Scottish Borders with a population of about 2,500. It has been listed as one of the best places to live in Scotland in 2020, thanks to its surrounding countryside and laid-back atmosphere.
Every year, the Borders Book Festival attracts thousands of visitors to the town and has seen celebrity participants, including Michael Palin and Ian Rankin. It also hosts the Eildon Two Hills Race and the Melrose Pipe Band Championships. King Arthur is said to be buried in the Eildon Hills that overlook the town, and Sir Walter Scott, Ivanhoe, and Rob Roy lived in the area.
---
12.

Aberdeen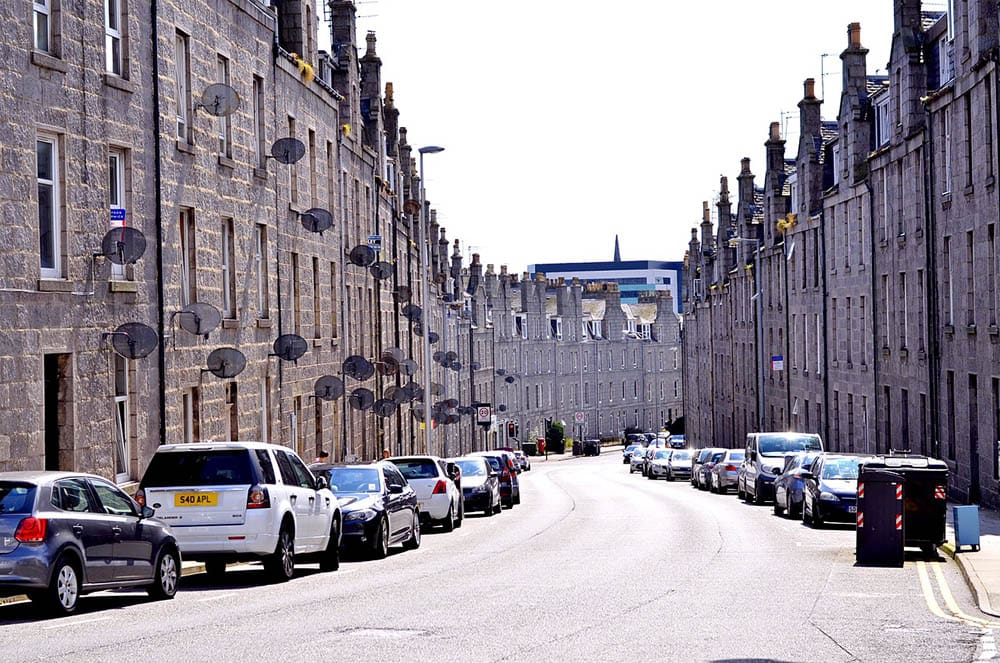 | | |
| --- | --- |
| Population: | 200,000 |
| Average House Price: | £200,000 |
Aberdeen is the third largest Scottish city, by population, with 200,000 residents. The former textile and shipping city has been named the best UK city to start a new business and was classified as a super city that was partially responsible for helping drive the UK's economy.
The average property price in the city is £200,000, and Aberdeen is well-known for its network of 45 parks and green spaces. It is said to have more than 2 million roses, as well as 3 million crocuses and 11 million daffodils, planted throughout the city. It is a frequent winner of the Scotland in Bloom competition and has won the large city Scotland in Bloom section every year since 1968.
How To Stay Safe In Scotland
Scotland is, overall, a safe country to visit and live and statistically, you are unlikely to fall victim to violent or other crimes. However, some areas are considered more dangerous than others. Glasgow has a reputation for violence, although it tends to be worse at night and near bars. To reduce your chances of falling victim to crime:
Plan And Research – Always research the area you're visiting or plan to move to. Look for details of local emergency services, plan your travel route, and try to prearrange any public transport you require. Most Scottish cities have extensive taxi services, but it can be difficult to get any type of transport in other areas of the country. Also, ensure that you know local laws and regulations.
Don't Advertise Your Valuables – Cities are especially prone to pickpockets and thieves, and the best way to avoid having your valuables stolen is to avoid advertising them. Keep mobile phones and other valuables in a secure bag or inside pocket, but ensure that your phone is fully charged and ready for use.
Avoid Nightclubs And Bars Late At Night – Most crimes, especially violent crimes, occur at night and when people are drunk. Avoid bars and nightclubs when it is late or travel in a group to avoid confrontations.
Stay Safe In The Countryside – Scotland is a beautiful country, but it is rugged and wild outside the cities and main towns. Ensure you know your surroundings, research the area you're visiting, and follow local guidelines to stay safe while in mountains, on remote islands, or out in the country.
You May Also Like: 10 Safest Cities in Europe
• See also:How Loud Is A Train Horn In Decibels (dB)?

Conclusion
With just over 5 million people, Scotland is a generally safe country to visit. It has a low homicide rate and lower crime rates than England and Wales. Glasgow has the highest crime rate in the country, but it is considered safer than many other cities of a similar size. With that said, if you are looking for somewhere safe to live, the Highlands and islands tend to have the lowest crime rates in Scotland. The city of Aberdeen not only has low crime rates but is regularly voted and awarded for being one of the best cities and towns to live in the UK.
---
Featured Image Credit: dassel, Pixabay