25 Types of Houses (with Pictures)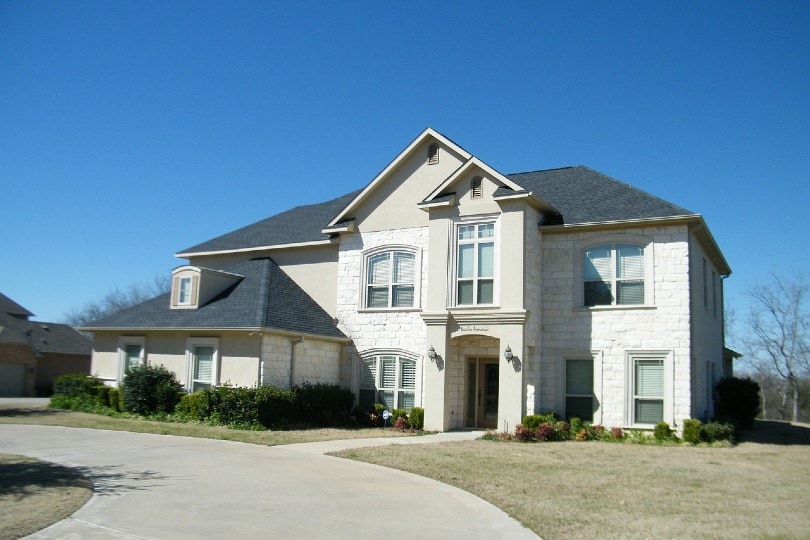 It's helpful to start with a clarification. Merriam-Webster defines a house as "a building that serves as living quarters for one or a few families." That gives our list some latitude for deciding what constitutes the riffs on this theme. Remember, something you may think of as a small place can vary considerably. After all, an apartment can have plenty of space even though the term implies that it doesn't.
We'll begin our round-up with different types of structures we consider living quarters. Then, we'll delve into some of the most popular architectural styles that define houses and give each one a unique character. After all, there's much more to a home than four walls and a roof. It's an expression of the people who live there.

The Top 25 Types of Houses
1.

Apartment
Whether you call it a condo, flat, or studio, an apartment is several homes in a self-contained structure. Some have one property owner who will lease out the space to its residents. Condominiums differ because the person living there owns the dwelling. The term only scratches the surface, with it including anything from a basement unit to a penthouse.
---
2.

Townhouse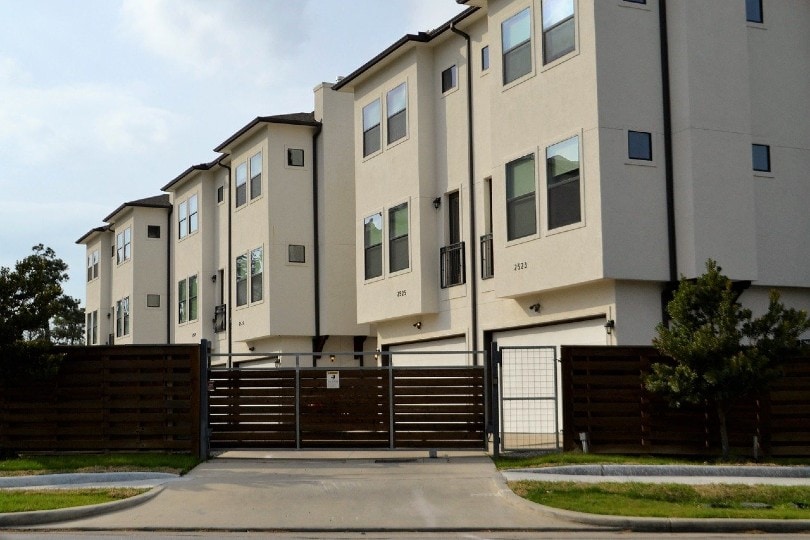 Townhouses are multi-storied buildings with shared interior walls that typically exist in sections, hence, the alternative term row houses. Interestingly, it can have two vastly different associations. It could be a place where well-to-do individuals live in the city. Think of the beautiful brownstones you may see in some urban areas. However, it can also imply lower-income housing in older neighborhoods.
---
3.

RV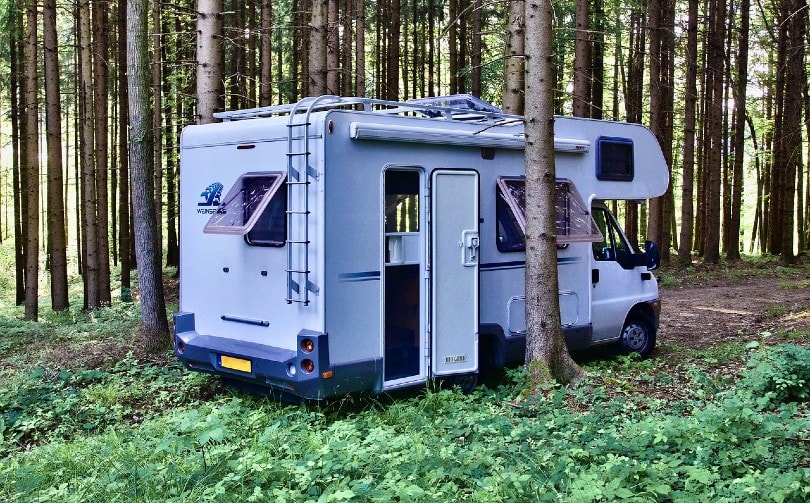 You may not think of RVs as being a permanent place to live. However, an estimated 1 million people have taken to the road to follow their dream. It's undoubtedly an over-romanticized decision for some because of the legalities involved. That's saying nothing about making money to afford this lifestyle. Some take baby steps and go boondocking before making the plunge and selling the house.
---
4.

Manufactured Home
The manufactured or mobile home is an offshoot of our previous entry. The idea is to have a permanent home that is more affordable. It filled a need that many found desirable, whether opting for the single-wide or double-wide model. However, its heyday is likely waning, with only 1.72 million estimated to exist by 2023. That's a drop of over 50%.
---
5.

Tiny Home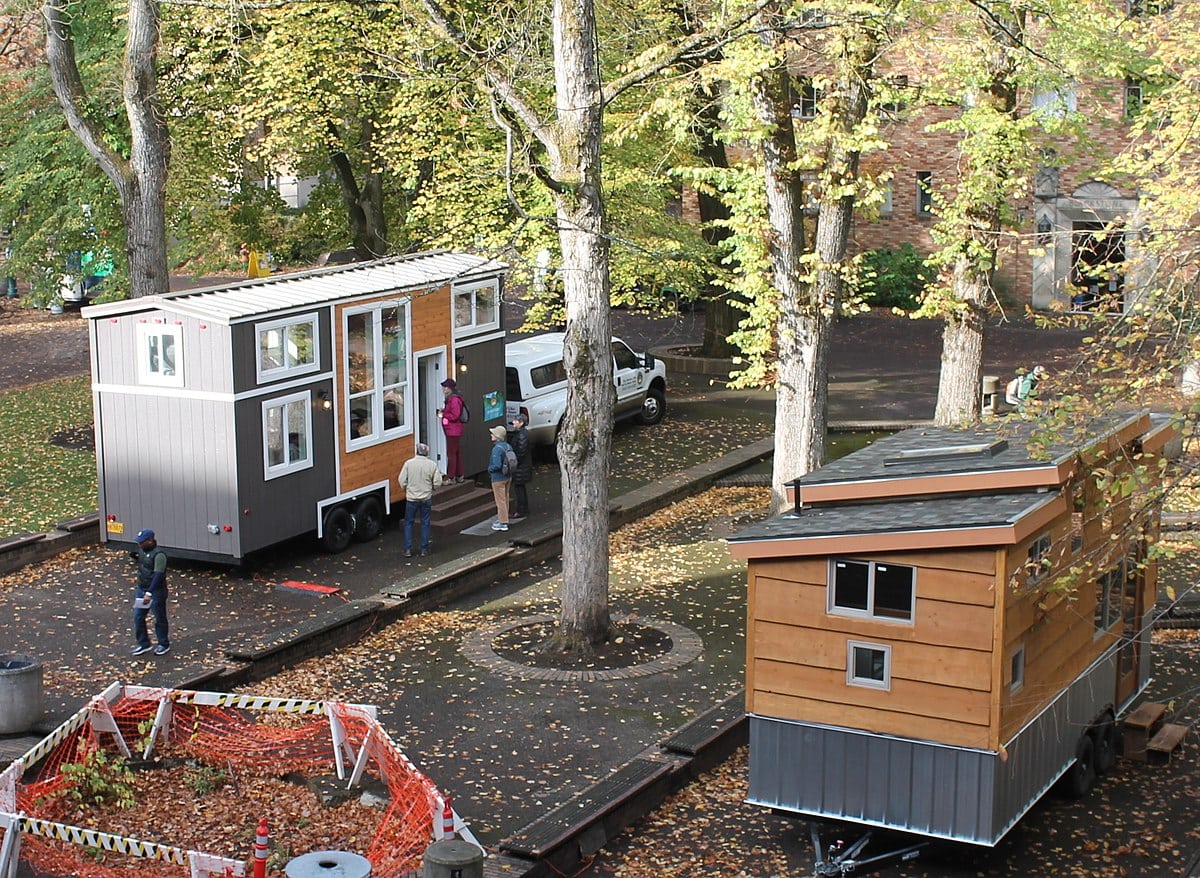 Tiny homes are a modern-day riff on our previous entries. The term is appropriate, given they are typically 400 square feet. While it may be for everyone, many people have this option on their radar. According to IPX1031, 56% of survey respondents would consider buying one, particularly as a first-time purchase. It's a thing if you live in the Pacific Northwest or East Coast.
---
6.

Single-Family Detached House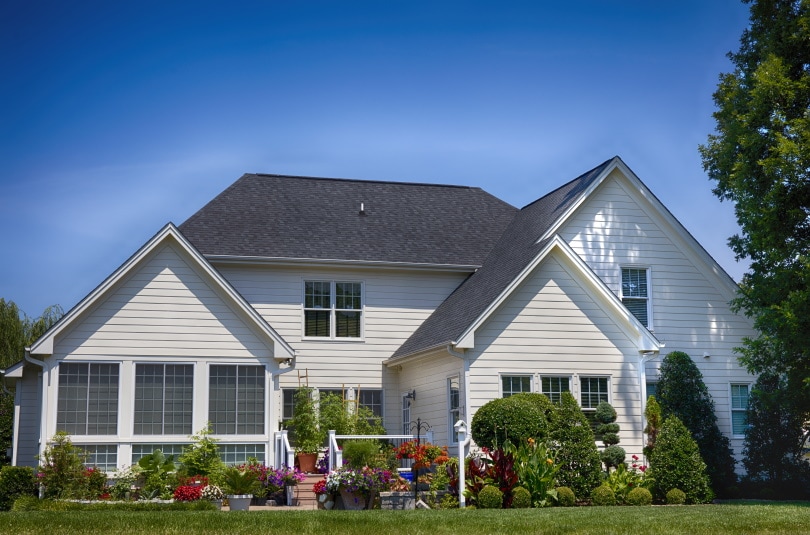 According to the National Association of Realtors (NAR), the single-family detached house is the most popular choice for 81% of new home buyers. Sizes vary widely, with the median size going from 1,308 square feet in Hawaii to 2,126 square feet in Utah. Surprisingly, the average lot size in the United States has been declining since 2008 to its present 0.19 acres.
---
7.

Estate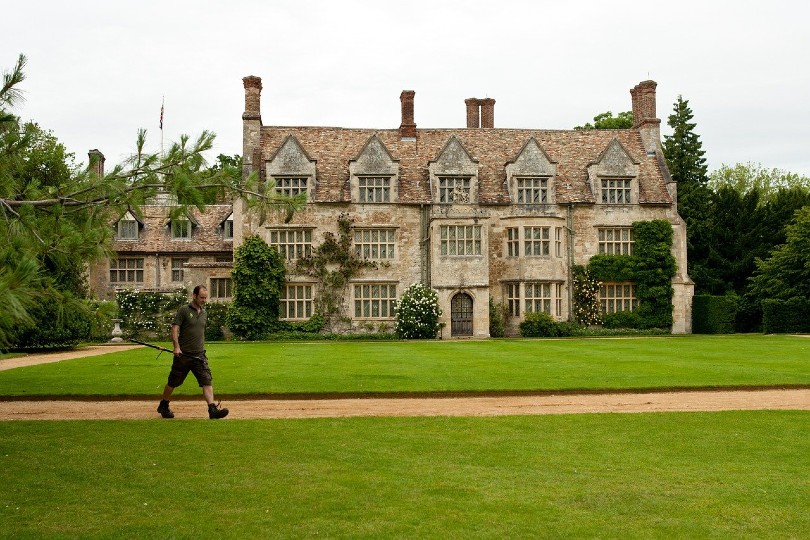 Now, we're going to kick it up a notch with houses some of us only dream about owning. An estate consists of the main dwelling that is often grand in style. It includes acreage and outbuildings. Some have extensive landscaping in keeping with the stately theme. They go the gamut, from new construction to family estates passed down generation to generation.
---
8.

Castle
While the United States doesn't have castles in the traditional sense, you'll find many across Europe. Wales is the place to go if you want to explore these ancient marvels. These structures go back to the early Middle Ages. They were just as much about royalty as they were for fortification against invading enemies. Fortunately, many were spared demolition, so we can still enjoy them today.
---
9.

Mansion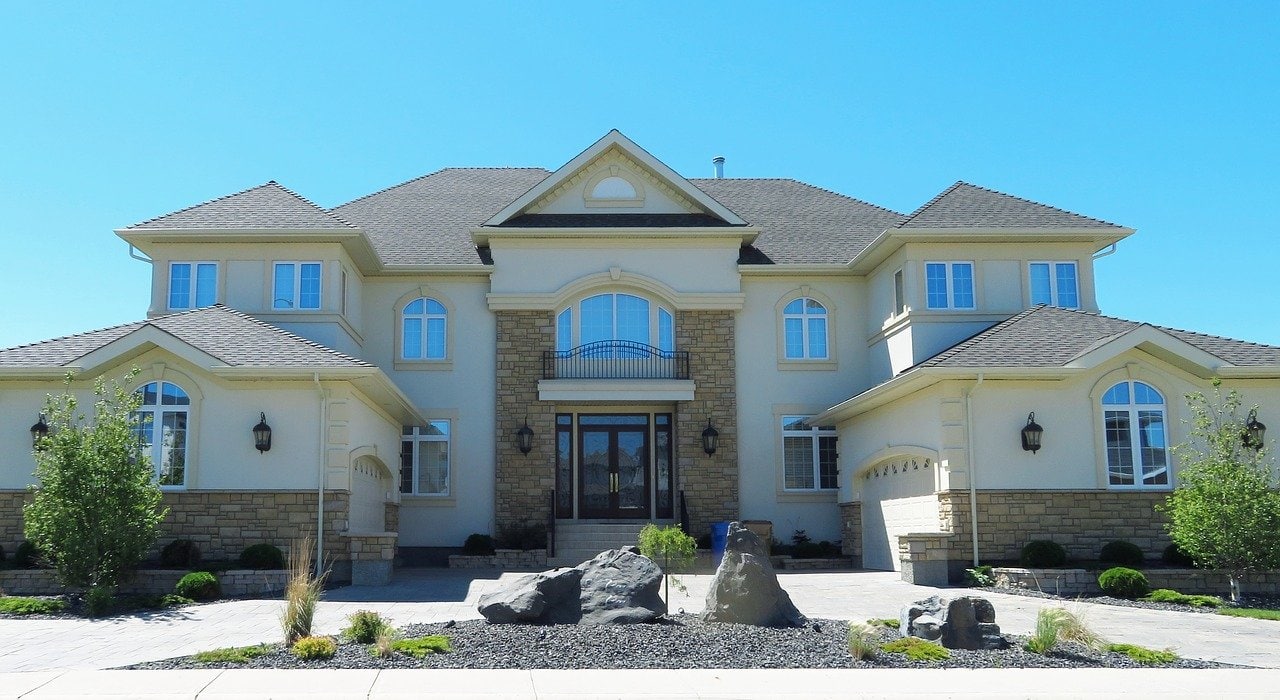 The mansion is the epitome of a house that also has ancient roots. The construction boom continued into modern times with the American version of nobility. There isn't a formal definition, according to the NAR. Suffice to say that if it's 8,000 square feet, you're in the ballpark. Of course, it has all the necessary amenities, such as a home theater, billiard room, and spa bathroom.
---
10.

McMansion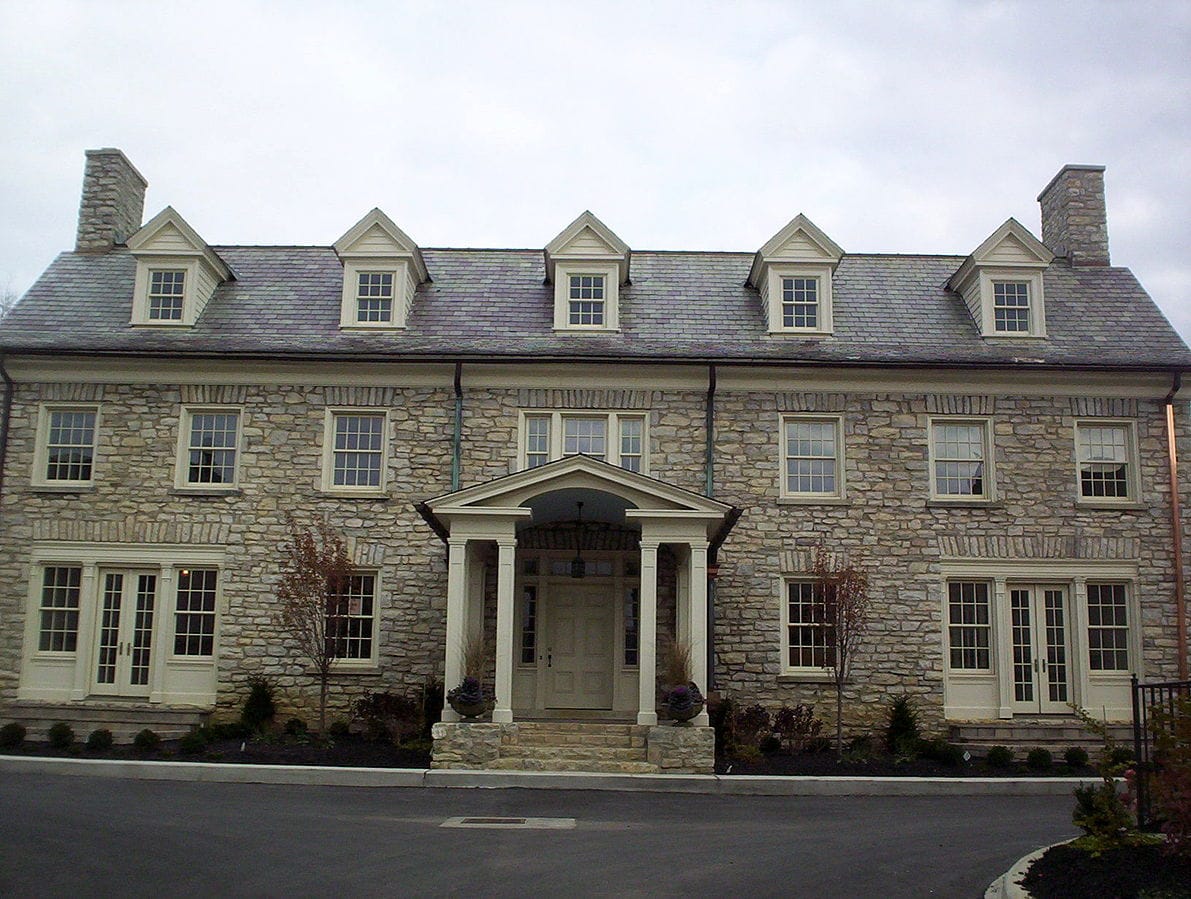 McMansions are a modern twist on the mansion. It's a large house with the difference being the architecture and features. If the name sounds uncomplimentary, it's because it is. These houses often have over-the-top designs that border on kitsch on steroids. Many fail to stick to a recognized style with questionable elements. The overall theme often is a billboard that the owner has money.
---
11.

Cottage
The cottage is our first look at architectural styles. This one is the opposite of our last entry. While they are often small, they have an unmistakable character. They exude warmth and coziness. The popular image is a one-storied home with a thatched roof and country garden. However, the design can include elements of other styles, making it a hybrid.
---
12.

Craftsman
The Craftsman is a pushback from the cookie-cutter style of house you'll see in subdivisions. It emphasizes technique and organic design elements, such as exposed beams. It will also pull features that you'd see in traditional mansions, like built-in bookshelves. The term denotes the look and construction of high-quality materials used well.
---
13.

Cabin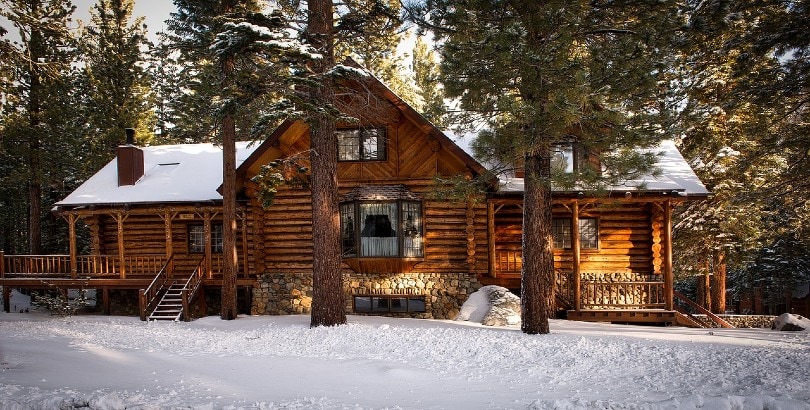 The line separating cottages and cabins is often blurred. Both accentuate comfort. While the former is neat and tidy, the latter usually has a rustic quality about it. To complete the picture, you may see rough-hewn logs, paneling, and the obligatory stone fireplace. They are often one-storied. However, the iconic lodge is another variation on this theme that adds luxury to the mix.
---
14.

Ranch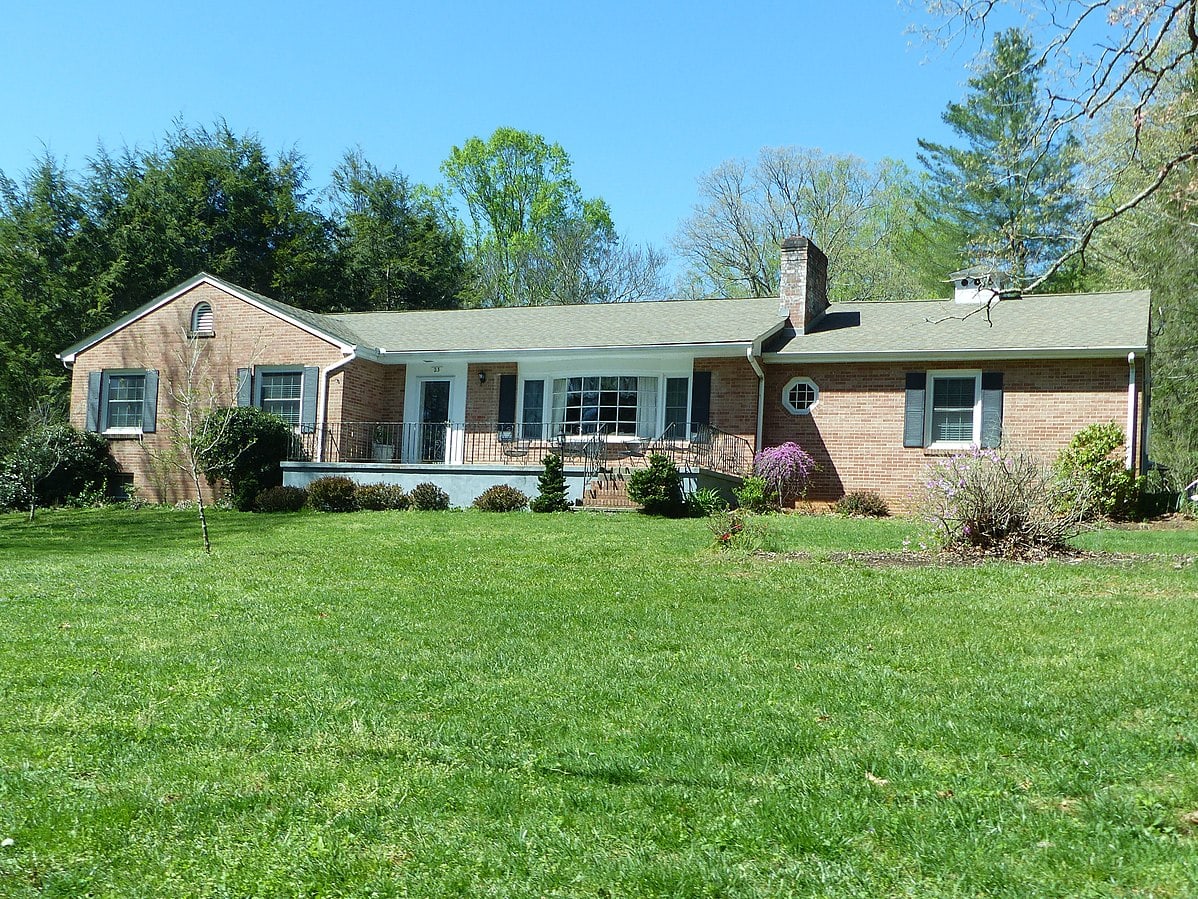 Nothing says the 1950s than the ranch house. These homes typically include one main floor and a basement. That can explain the larger footprint they often have with large backyards for kids. The floor plans have lots of space, making them ideal for families. Modern renditions often omit the sliding doors and wooden siding for contemporary materials and updated features.
---
15.

Victorian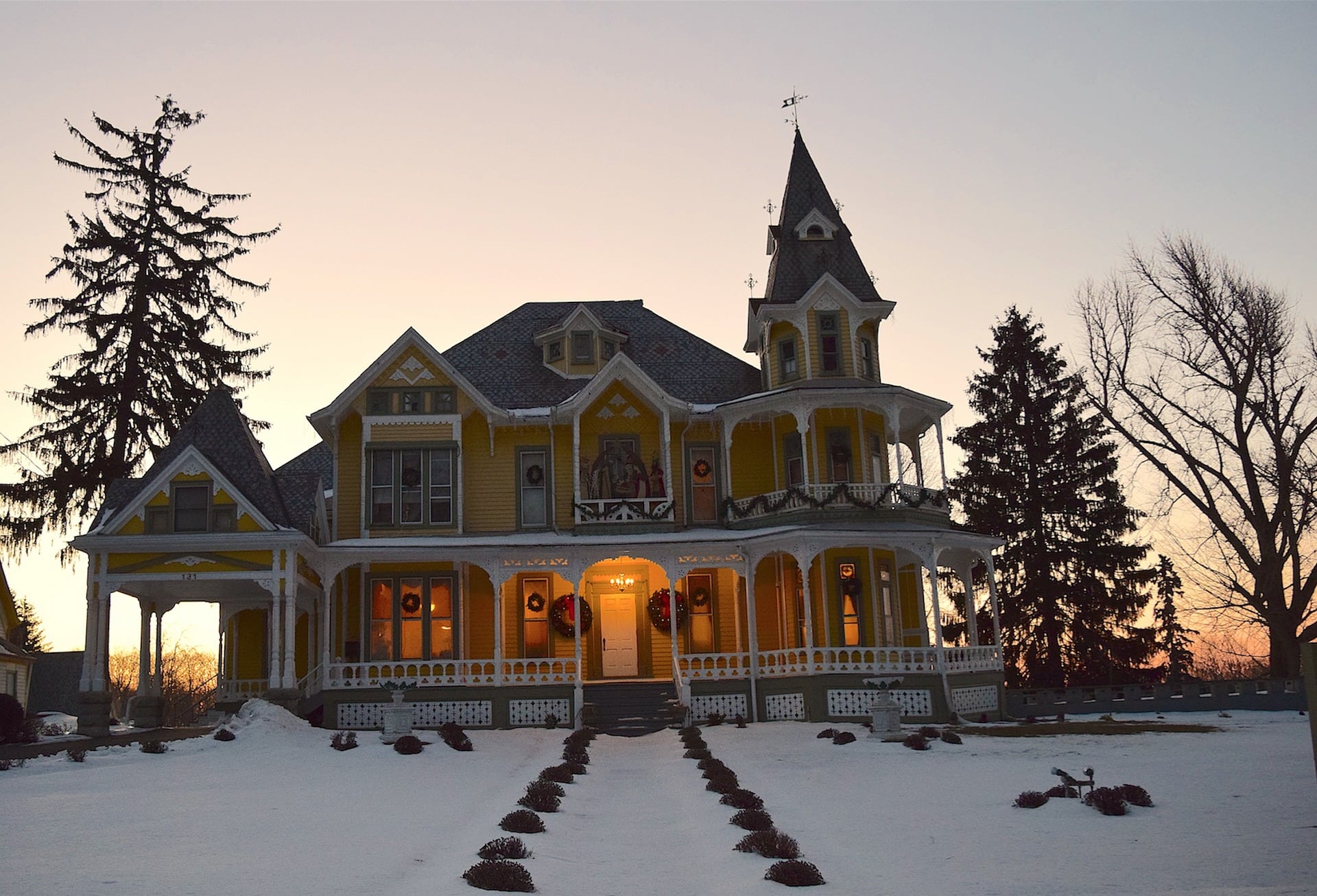 Victorian houses are grand structures fitting the monarch for which it is named. They typically include two or more stories with elaborate elements, such as lavish woodwork, gabled roofs, and tall archways. They often were painted in vibrant colors back in their heyday. Modern examples often dial back on these features with subtler shades. They often include details absent from contemporary design.
---
16.

Split-Level
The split-level is a twist on the ranch-style house with an extra floor and a short stairway added to the design. It optimizes the space, often adding another family room to the more formal one upstairs. The advantage is that you get more house space on the same footprint. Then, all the kids could have their own bedroom!
---
17.

Colonial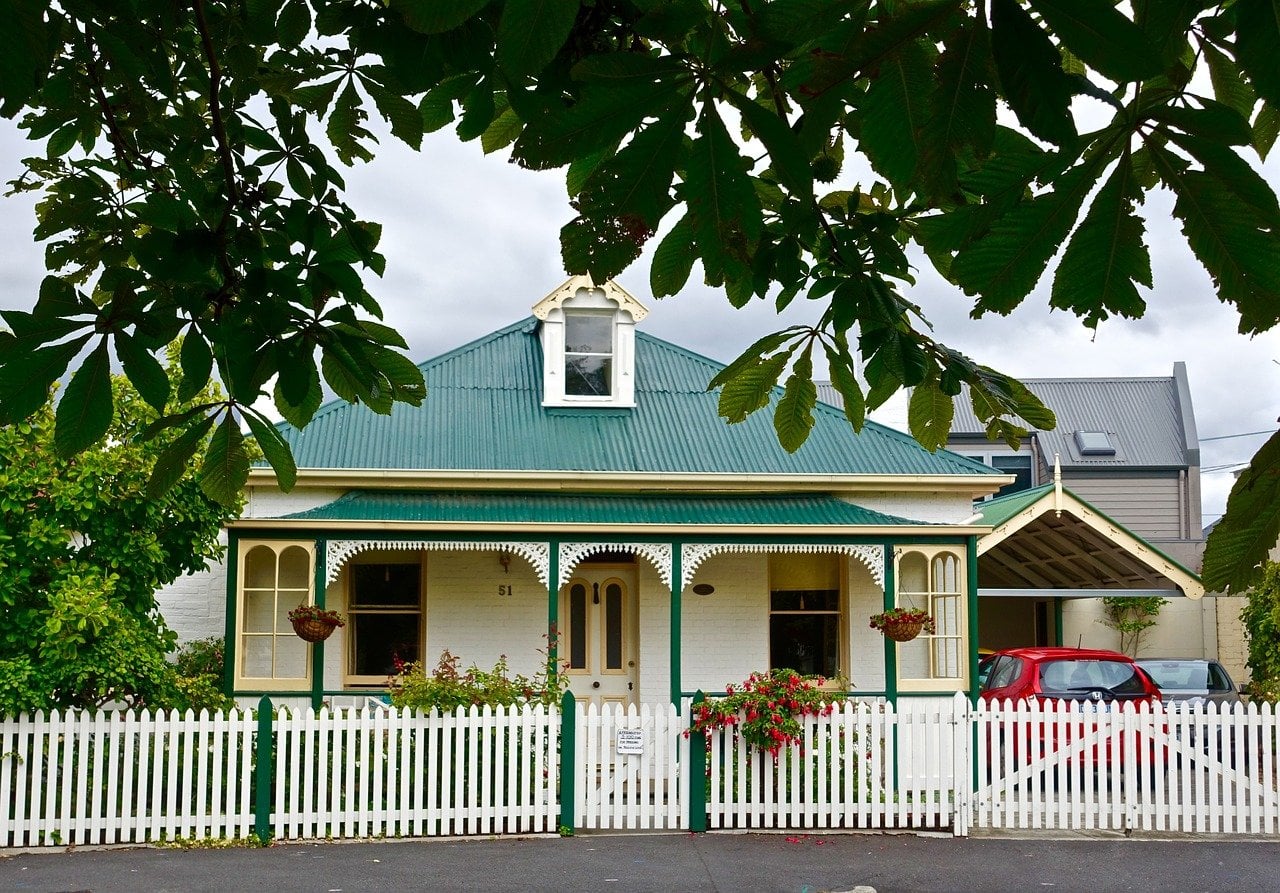 The colonial house is impressive like the Victorian with less extravagant design elements—at least on the outside. They are often larger homes with two stories. A popular feature is a central staircase that can act as a focal point, especially with ornate woodwork. The style borrows from other types, such as English and French.
---
18.

Farmhouse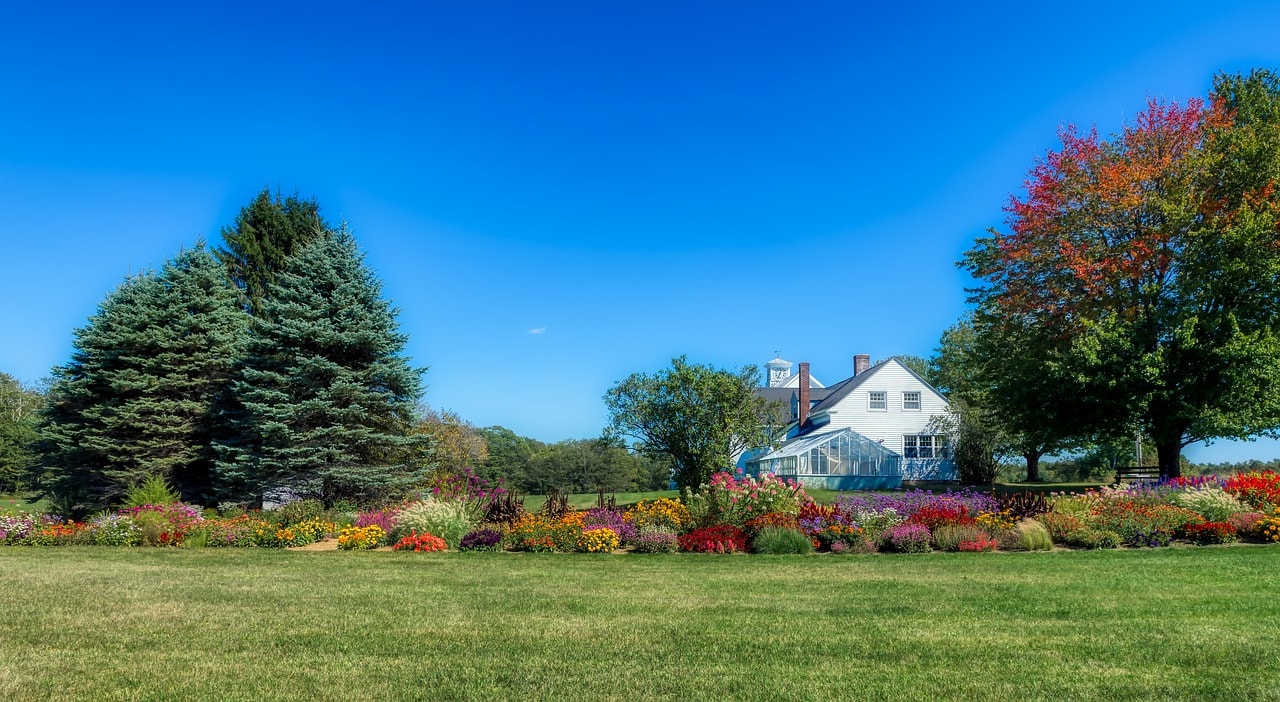 The farmhouse brings comfort together with a large home and rooms, perfect for family get-togethers. Many have fireplaces and rooms with tall ceilings that give them an understated, sophisticated look. They often include natural materials like brick, stone, and wood, reflecting the occupation of someone who works the land. Large kitchens are another common feature to prepare those home-cooked meals.
---
19.

Cape Cod
The Cape Cod-style has its roots in 17th century New England. It is simple elegance with an undeniable charm that many find irresistible. They often have dormers and clapboard siding. Some homes are box-shaped with symmetrical windows to add interest. Their curb appeal makes them popular choices. You're more likely to see this style on the East Coast with an occasional house farther west.
---
20.

Mid-Century Modern
You can almost say that the mid-century modern style is the antithesis of the Victorian house. The architectural design is the first thing that grabs your attention. Some examples have a minimalistic look to them, whereas others showcase their lines with different material choices. Unlike the farmhouse, you'll often see a mix of old and new elements.
---
21.

Contemporary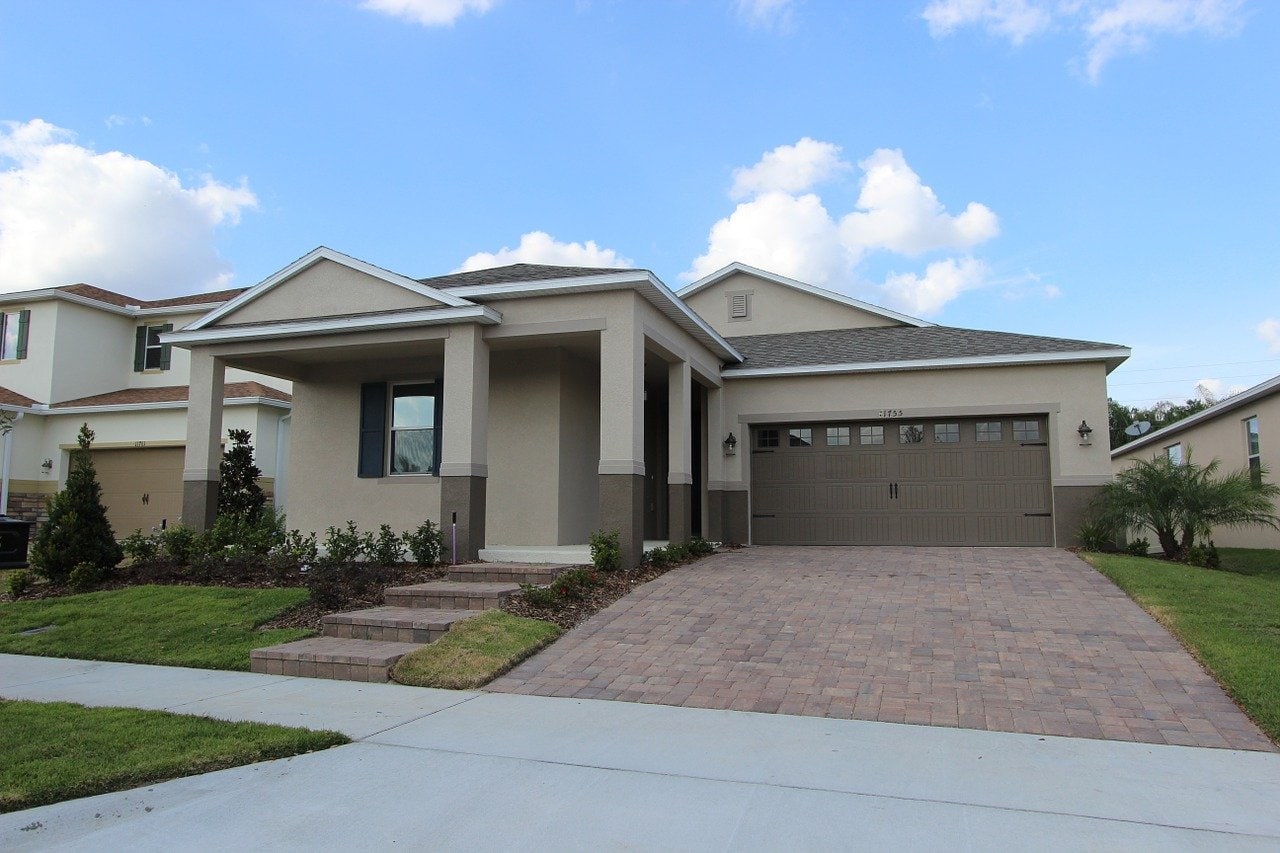 The contemporary house reflects the trends and values of the present day. You'll often see thoughtful floor plans that optimize the use of space. Many include more eco-friendly features, such as solar panels, geothermal power, or other green design elements. The same attention to detail appears in the exterior color choices, emphasizing good taste and high quality.
---
22.

Tudor
The Tudor-style house couldn't be more different from our last entry. It's a traditional look that brings old-world elements to the mix. The features often border on ornate, with leaded glass windows a common theme. The facades of these homes give an impression of hardiness and strength with their use of exposed beams. They make you think of either a Swiss chalet or a fairy tale.
---
23.

Art Deco
Art Deco is as much of a style as it is a statement of luxury. Its heyday was the early 1900s when it found its way into commercial design. The Empire State Building is a classic example. Flowing lines and geometric shapes are common elements. Often, the colors are as elaborate as the designs. These houses have a bold appearance, especially if painted to accentuate the style.
---
24.

Antebellum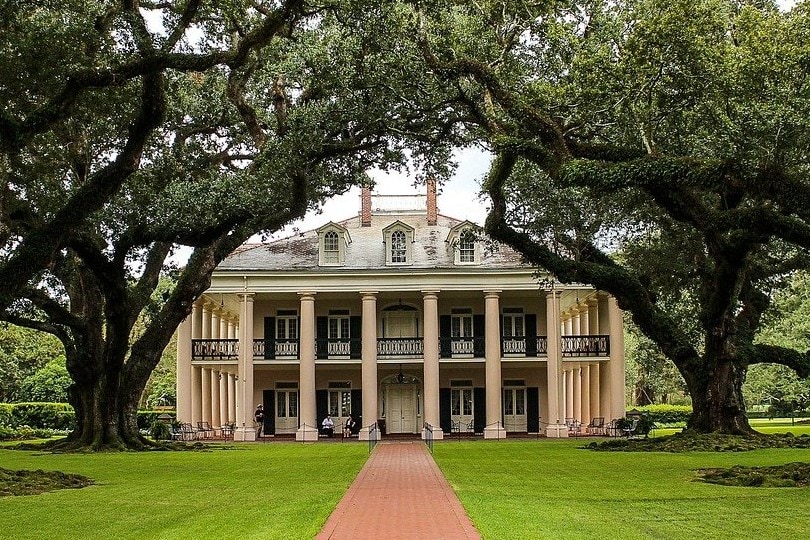 The Antebellum style captures the nobility of the South in a gorgeous way. Large porches and windows are common features to help residents stay comfortable during hot summer days. Elaborate staircases are another hallmark of this style. Most have multiple levels with equally opulent exterior elements. Despite the grandeur, these houses have a welcoming feeling about them.
---
25.

Mediterranean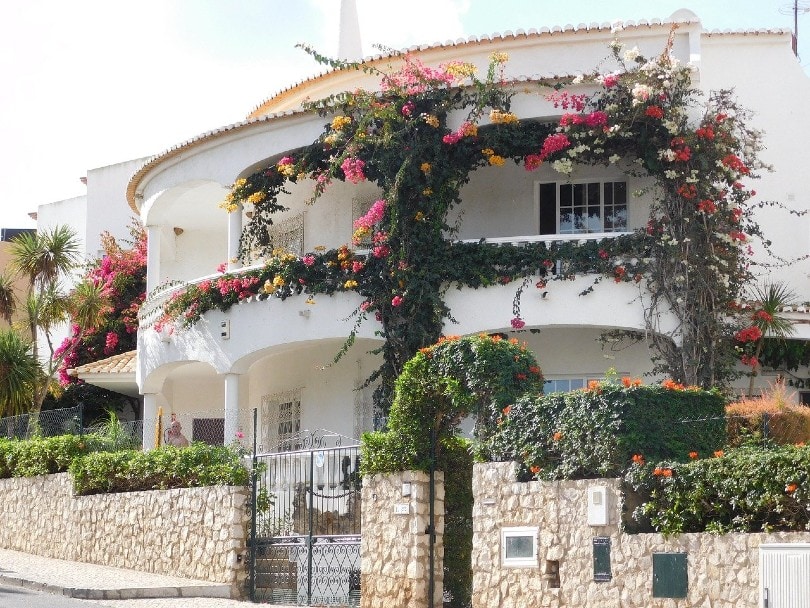 The Mediterranean style is a perfect fit for warm climates where you may spend more time outside than in the house. Stucco and warm colors are popular elements. Colors are light and airy as the rooms within their walls. They often have flowing lines, which add to their appeal. While perfectly at home in Florida, they aren't the best fit for the cooler Midwest or rainy Pacific Northwest.

Conclusion
Our houses mean more than simply a place to sleep at night. They are expressions of our personalities, our favorite things, and the places where we live. The type and style often reflect the land upon which the house sits. The fascinating thing about them is the stories they tell—whether it's the current fad or a statement of the times. Even the smallest design element can start the tale.
See Also: Are Log Homes Energy-Efficient?
---
Featured Image Credit: 193584, Pixabay