12 Safest Cities In The UK (2023 Update)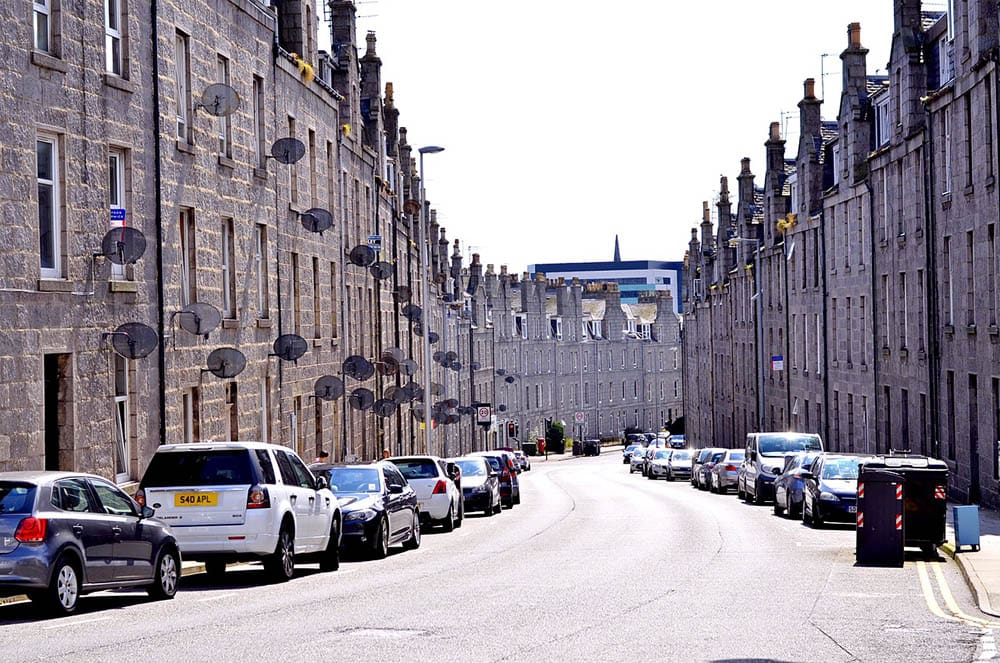 Note: This article's statistics come from third-party sources and do not represent the opinions of this website.
The UK is a relatively safe country, with a low homicide rate of 1.2 per 100,000 people, while crime rates vary by nation. England and Wales have an average crime rate of 7760 per 100,000, Scotland has 4510 per 100,000, and Northern Ireland has 49.8 per 100,000. Pickpocketing is arguably the most common crime, and it is especially a problem in major cities and areas popular with tourists and visitors. Similarly, although terrorist attacks are a threat, they are relatively uncommon and tend to be concentrated at major events and transport hubs.
But crime is only one potential hazard, and some parts of the UK are blighted by poor air quality, high risks of flooding, and other potential dangers. The risks of natural disasters are low and the country is considered generally safe for lone female travellers, although some care should always be taken when travelling solo.
Whether you're visiting the UK and want to ensure that you and your family have the best chance of being safe, or you are looking to relocate to the country and want somewhere safe to call home, below are 12 of the safest cities in the UK, taking as many of these factors into consideration as possible.

The Top 12 Safest Places in the UK
1.

Bath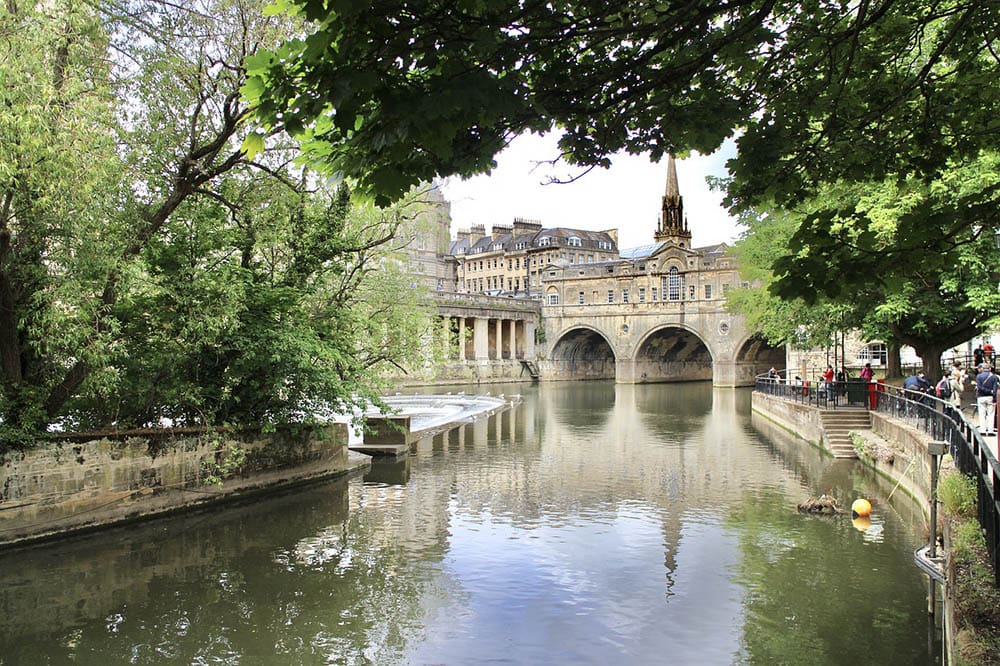 | | |
| --- | --- |
| Population: | 90,000 |
| Average House Price: | £535,000 |
Bath is a large city in Somerset, England, with a population of nearly 100,000 people. On the river of Avon, Bath is known for the Roman baths that it's named after and received UNESCO World Heritage Site status in 1987.
Since the 17th century, the city's spring waters have been claimed to offer restorative powers and have helped Bath become one of the 10 most visited English cities. Having undergone major restorative building since the Bath Blitz of World War II, it has become a highly popular destination for residents and visitors. Bath has a low crime rate, equivalent to just 780 per 100,000, when taking into account burglary, robbery, and violent crimes. Average house prices in Bath are over £500,000 per property, which means that while it is safe, it is an expensive city to make a home.
---
2.

York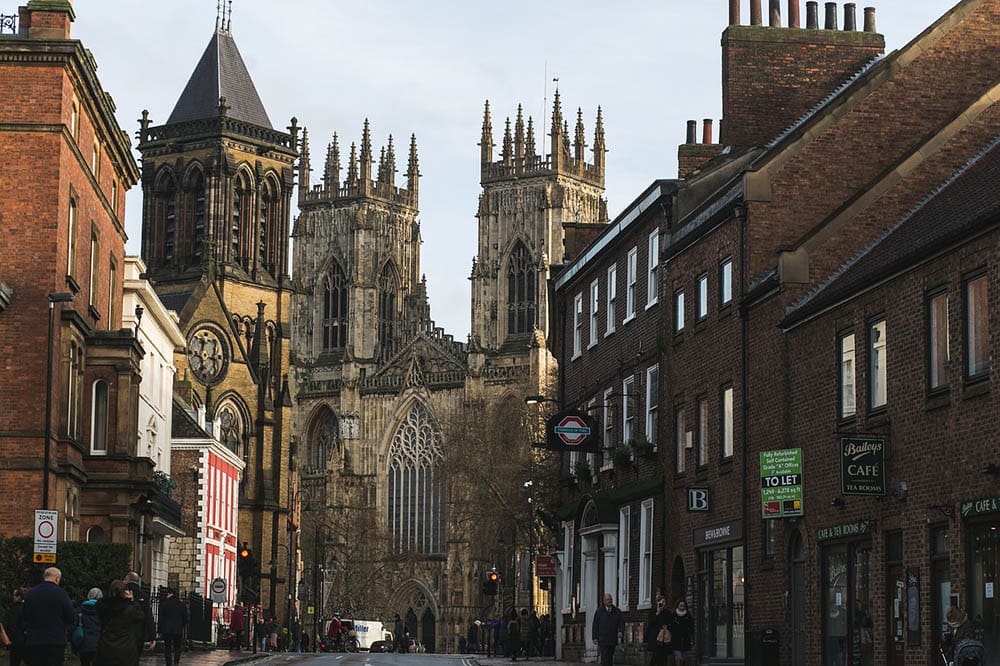 | | |
| --- | --- |
| Population: | 210,000 |
| Average House Price: | £300,000 |
York is another ancient UK city with a Roman heritage. The existing roman architecture includes the city walls, York Castle, and York Minster, all of which are popular tourist attractions and carve the city's landscape. York was subject to bombing during World War II but did not suffer as badly as many other Northern cities.
The city has been voted the top European Tourism City of the Year, the safest place to visit, and Best Place to Live, cementing its place in a list of safest cities in the UK. With a population of just over 200,000, modern York still retains much of its ancient appeal and Roman architecture but also offers modern bars, trendy cafes, and a host of places of to shop and relax.
Average house prices are £300,000, which is reasonable for a modest to large city, and there are hundreds of traditional pubs, some of which are several hundred years old.
---
3.

Telford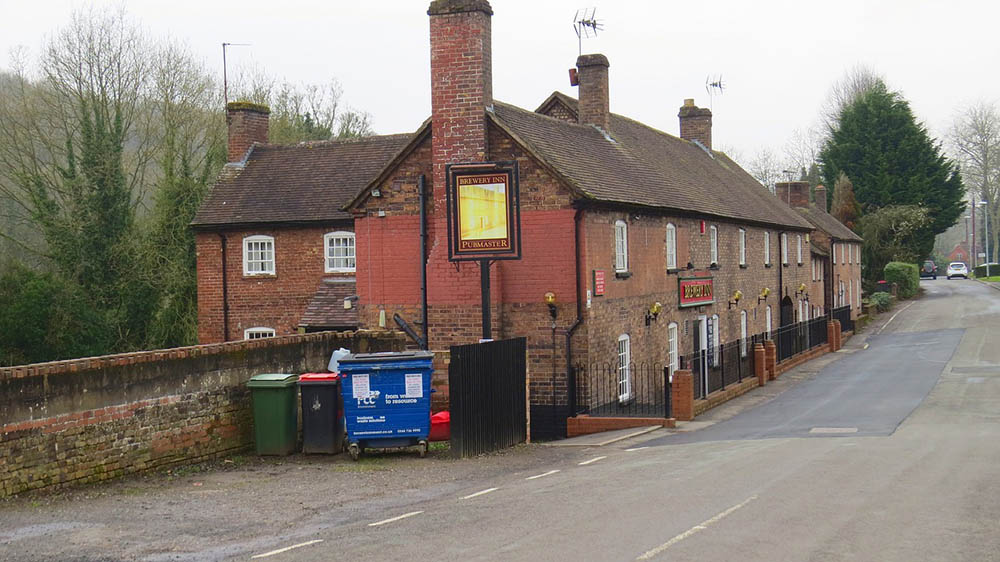 | | |
| --- | --- |
| Population: | 140,000 |
| Average House Price: | £210,000 |
Telford is a medium-sized city in Shropshire, England, with 140,000 people. It is one of the fastest-growing towns and was traditionally an industrial town. The UNESCO World Heritage Site considers it the safest major town in Shropshire, and average house prices are £210,000.
The town is best known for The Iron Bridge, which was the first bridge of its size to be constructed solely from iron, with the metal having come from nearby Ironbridge Gorge. The Gorge has UNESCO status and has 10 industrial museums that are very popular with visitors. Telford Town Park was once voted the UK's best park and is packed with play areas and activities for people of all ages.
---
4.

Aberdeen

| | |
| --- | --- |
| Population: | 200,000 |
| Average House Price: | £200,000 |
Aberdeen is the third most populous Scottish city and has 200,000 people. It has been settled for approximately 8,000 years and, historically, has benefited from fishing, paper making, the textile industry, and local granite mining.
More recently, it has become a major business hub. Once known as the Oil Capital of Europe, Aberdeen is exploring alternative energy and renewable energy sources to modernize and because of the dwindling oil resources. Five of Scotland's ten largest businesses can be found in Aberdeen, so there are employment opportunities, while the University of Aberdeen and Robert Gordon University are both located in the city.
Average house prices are relatively low, at £200,000, and the city has a crime rate of 520 per 100,000, making it a safe city in which to study or live.
---
5.

Derby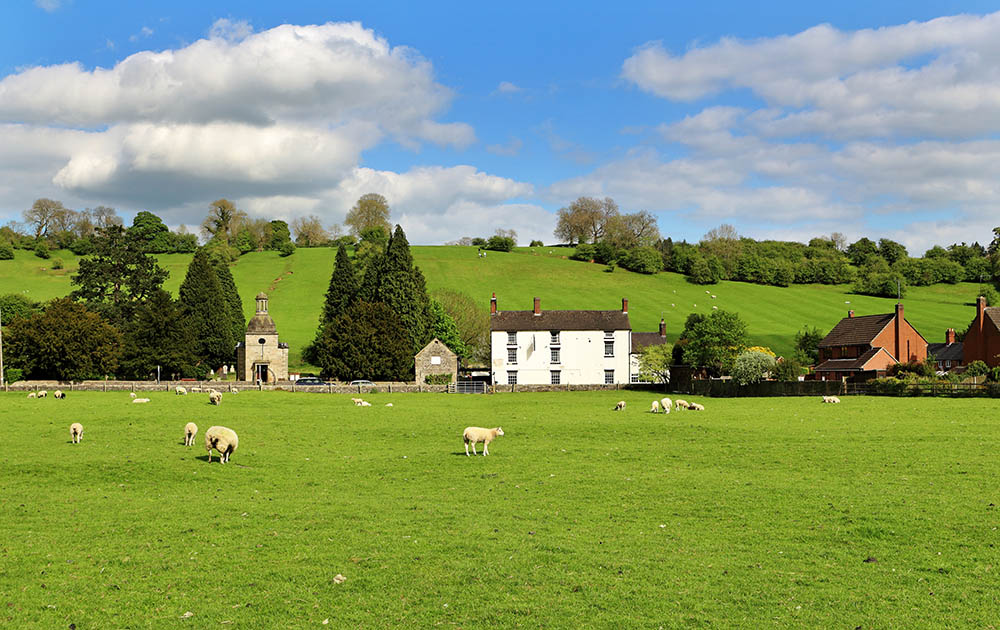 | | |
| --- | --- |
| Population: | 250,000 |
| Average House Price: | £220,000 |
Derby is a Roman city and the county seat of Derbyshire. It became a city in 1977 and now has a population of a quarter of a million people. Derby started as a market town but expanded during the industrial era and actually lays claim to being one of the birthplaces of the Industrial Revolution. It is still considered an industrial town and home to Rolls-Royce and Toyota Manufacturing UK.
Florence Nightingale, the founder of modern nursing, spent her early years living around Derby, while Lara Croft of Tomb Raider and Batman of DC Comics were both "born" in the city. Furthermore, Harry M Stevens, credited with inventing the hotdog, was born in Derby before moving to the USA.
---
6.

Swindon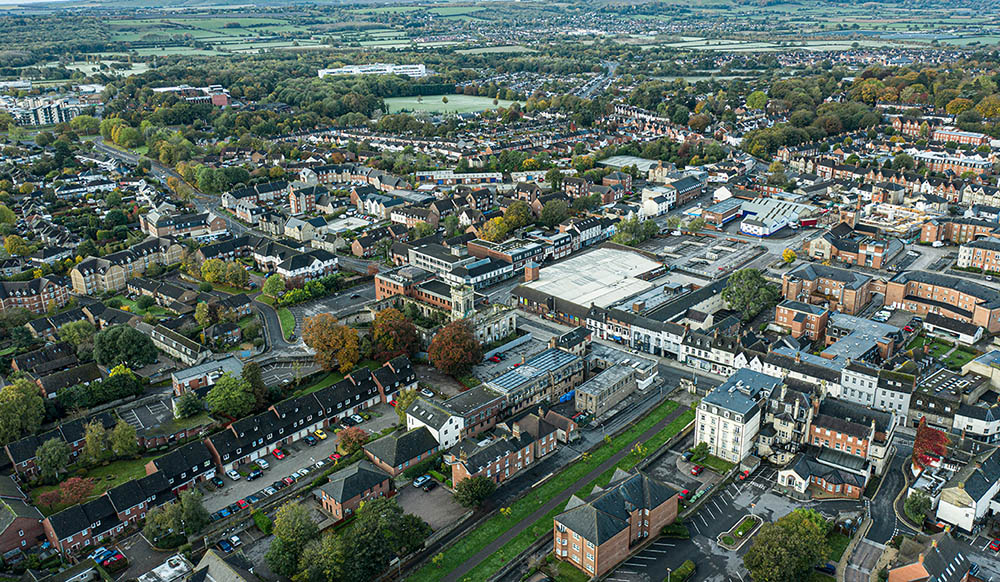 | | |
| --- | --- |
| Population: | 185,000 |
| Average House Price: | £250,000 |
Swindon is a large town in the South West of England with a population of 185,000 people. It is approximately 70 miles from London and lies between Bristol and Reading. The town has low crime rates and includes major employers like BMW, Dolby Labs, and the headquarters of the Nationwide Building Society. Average house prices are £250,000, but it is the largest town or city in the UK that does not have its own university.
While the city is generally considered safe, the Magic Roundabout road junction has been named the scariest junction in the UK. Two Bond films were filmed, in part, in Swindon: Roger Moore's A View To A Kill and Pierce Brosnan's The World Is Not Enough. Although only a few seconds of footage of Swindon was used in either film, Brosnan said, "Swindon is a great place."
---
7.

Swansea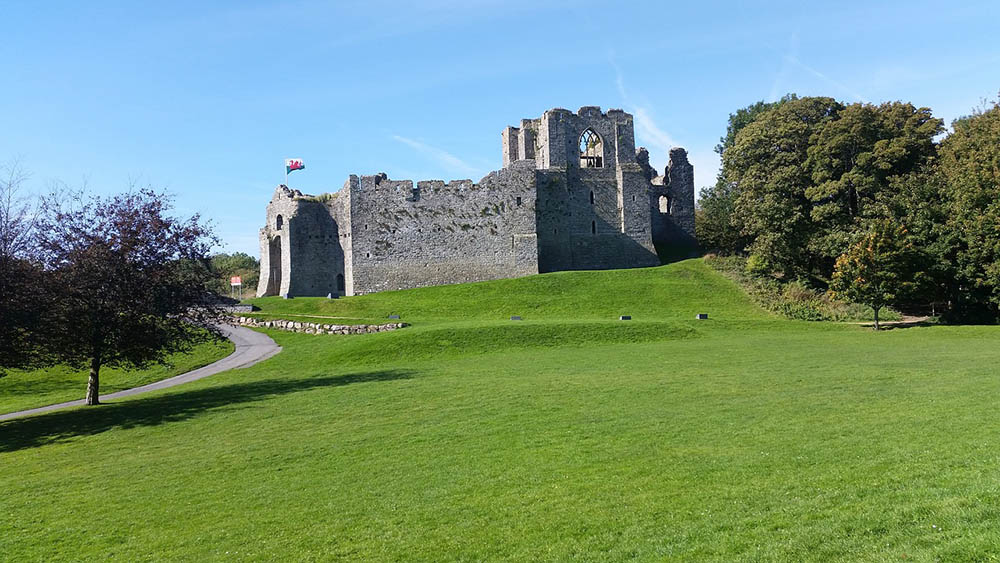 | | |
| --- | --- |
| Population: | 250,000 |
| Average House Price: | £185,000 |
Swansea is Wales's second-largest city, with a population of a quarter of a million. Its average house price of £185,000 is lower than most other cities on our list. It has been voted the most beautiful city in the UK, as well as one of the happiest and friendliest, and its more than 30 miles of coast feature 50 named beaches.
Until the 19th century, Swansea only had approximately 2,000 people. Around this time, it became one of the world's largest copper-smelting towns and benefited from nearby ports and shipping lanes. Poet Dylan Thomas and actress Catherine Zeta-Jones were born in Swansea.
---
8.

Edinburgh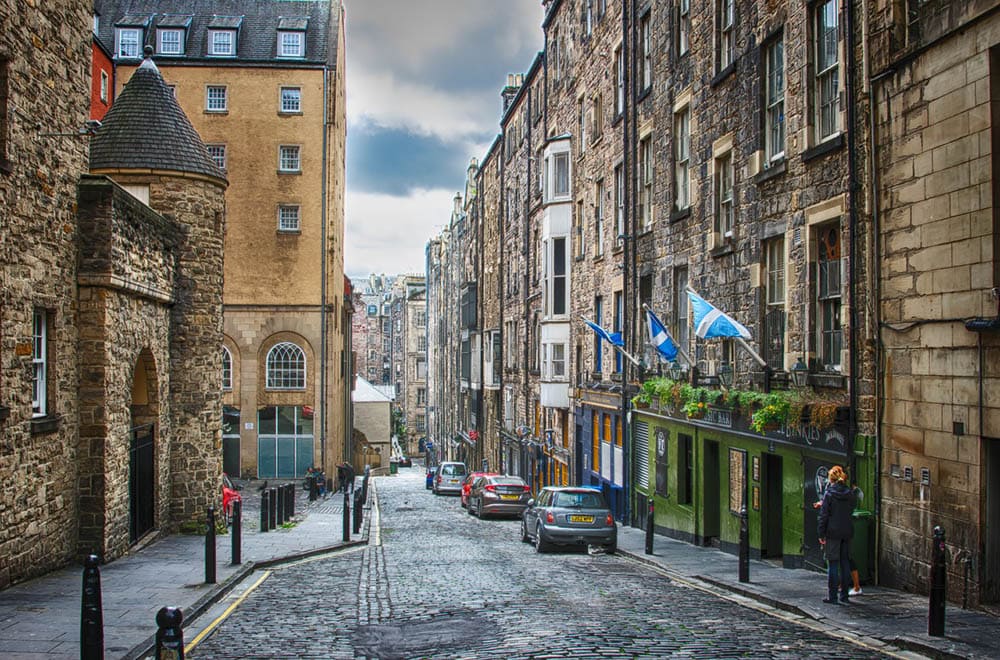 | | |
| --- | --- |
| Population: | 500,000 |
| Average House Price: | £300,000 |
With a population of half a million people, Edinburgh is Scotland's capital and the second most populous city behind Glasgow. It is a compact city that is home to the Holyrood, the Scottish Parliament, and a host of governmental and political buildings. It is also well known for its place in culture, with the Edinburgh Fringe Festival being one of the most popular annual events. Edinburgh has three universities, and Old Town and New Town are listed as UNESCO World Heritage Sites. Over three-quarters of the city's buildings are listed buildings.
Edinburgh has relatively low violent crime rates, although its burglary rate of 670 per 100,000 is quite high. The city was not only the inspiration for J K Rowling's Harry Potter books, but many of the scenes from the films were also recorded in the city.
---
9.

Plymouth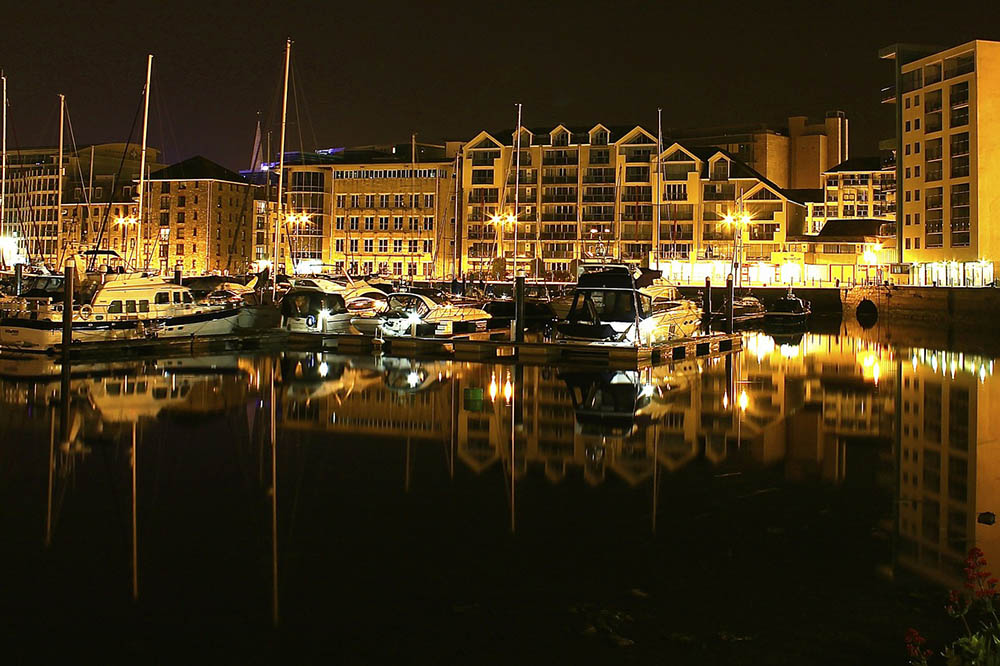 | | |
| --- | --- |
| Population: | 260,000 |
| Average House Price: | £225,000 |
Plymouth is a city in the South West of England with a population of over 250,000. It was first settled in the Bronze Age and played a significant role in the English Civil War when the town was held by Parliamentarians. Plymouth became a city in 1928, is home to the largest Western European naval base, and has one university, the University of Plymouth. The city has low burglary rates, equivalent to 240 per 100,000 people but moderate violent crime rates of 1,140 per 100,000.
The Mayflower Pilgrims set sail from Plymouth to establish Plymouth Colony in the US. It is home to the country's oldest working distillery and claims to have the world's oldest commercial bakery.
---
10.

Poole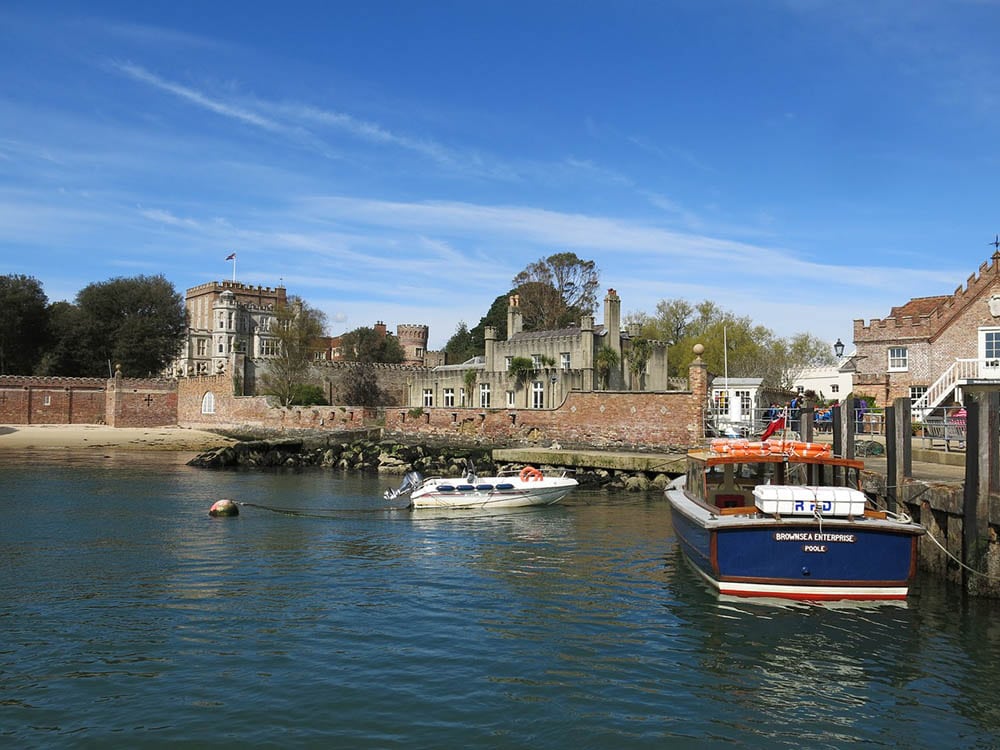 | | |
| --- | --- |
| Population: | 150,000 |
| Average House Price: | £465,000 |
Poole is a large town in Dorset with a population of 150,000 people. Poole started out as a fishing and harbour town and established successful trade links with the North American colonies during the 16th century. Today it has a balanced economy, and while manufacturing has declined in the area, Poole is still home to Sunseeker, which is the world's largest manufacturer of motor yachts.
John Le Carre, real name David John Moore Cornwell, was born in Poole, and so was Alfred Russell Wallace, co-author of the Theory of Evolution with Charles Darwin. J. R. R. Tolkien lived in Poole for 4 years during his retirement.
---
11.

Warrington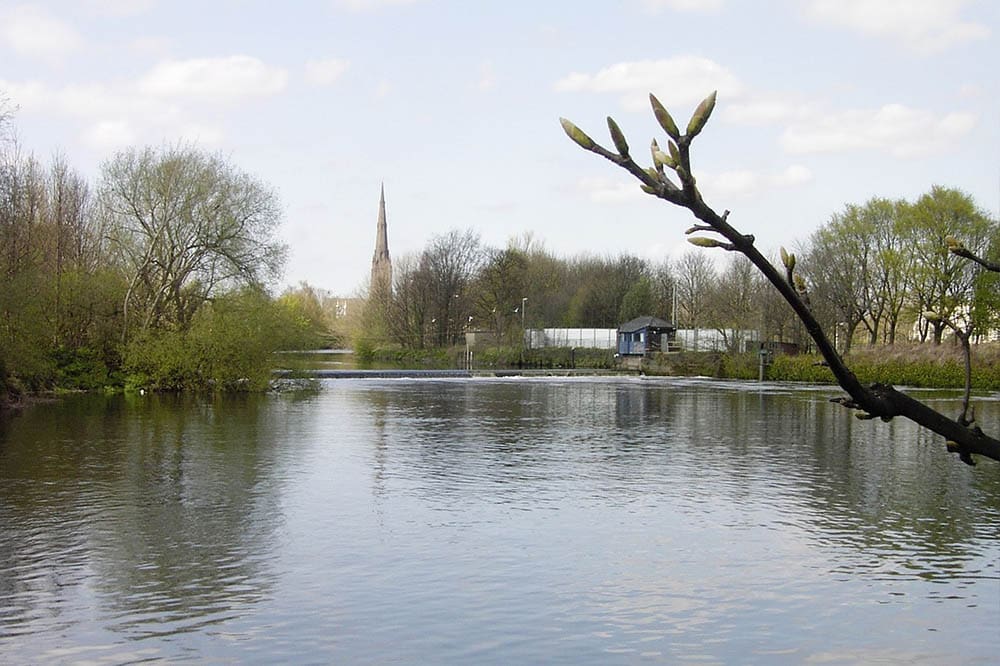 | | |
| --- | --- |
| Population: | 165,000 |
| Average House Price: | £265,000 |
Warrington is a town in the north of England, on the banks of the River Mersey, with a population of 165,000. It saw considerable growth in the 1960s, having been designated a new town in 1968. The city was the location of a series of IRA bombings in the 1980s and 1990s, and Warrington was home to the first UK branch of Ikea, which opened in 1987. Only 2.9% of economically active people in the town are unemployed, with major employers including the Unilever factory and the NHS.
Although the attempt failed, Warrington bid to become the UK City of Culture in 2021 and has an arts centre, museums, and several nature reserves within the boundaries.
---
12.

Luton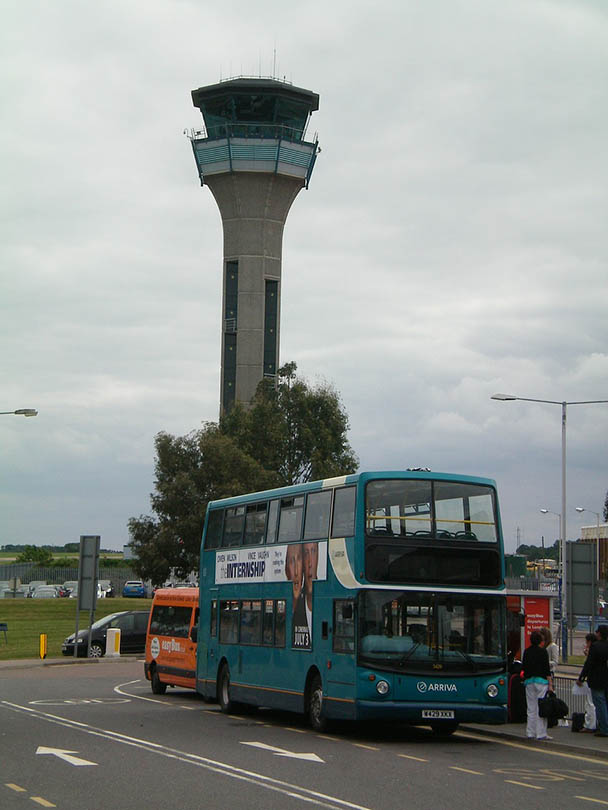 | | |
| --- | --- |
| Population: | 210,000 |
| Average House Price: | £300,000 |
Luton is a large town located about 30 miles outside London. It has a population of 210,000 and is one of the largest towns by population that has not yet been granted city status. Luton Airport is now considered one of the three major airports in England. Luton's economy has traditionally been one of industry and manufacturing, especially car manufacturing and engineering services. EasyJet, TUI, and Vauxhall Motors all have their headquarters in the town, while its proximity and easy travel access to London make it a popular commuting town for the capital.
The average house price in Luton is £300,000, and it is considered to have a low crime rate.
Related Read: 10 Safest Cities in Europe

How To Stay Safe In The UK
The UK is generally considered a safe country, but pickpocketing can be rife in some areas, especially busy cities and major tourist hubs. Homicide rates are low, and so too are incidents of violent crime. However, incidents still occur, and you can take the following steps to help ensure that you're safe while in the country.
Do Your Research – Always research an area before travelling. You can find out a town's safe and hazardous areas by researching them online. You should also study UK laws and find details of emergency services.
Protect Your Phone – Pickpocketing is arguably the biggest problem when visiting the UK, and mobile phones are a major target. Ensure that yours is fully charged, has tracking enabled, and is stored in a locked bag or hidden money belt.
Be Aware – ATMs offer easy access to cash, but they can also attract thieves and pickpockets. Be aware of who is around you and your general surroundings when using an ATM and, if in doubt, use a different machine.
Watch Your Drinks – Drink spiking is a rising problem in the UK, and police advise that you do not leave drinks unattended and never accept drinks from strangers. If you feel very drunk or otherwise affected even after one or two drinks, ask a staff member for help.

Conclusion
The UK is a safe country to visit and is considered a safe place to live. Homicide rates are low, and there are relatively few instances of violent crime. Terrorist attacks can occur, but they often happen in major cities and around transport hubs. Two of the most prevalent crimes in the UK are drink spiking and pickpocketing. Above are 12 of the safest places in the UK to visit or live, but there are many other safe towns and cities.
See Also:
---
Featured Image Credit: travelphotographer, Pixabay