12 Shrubs and Bushes That Grow in the Shade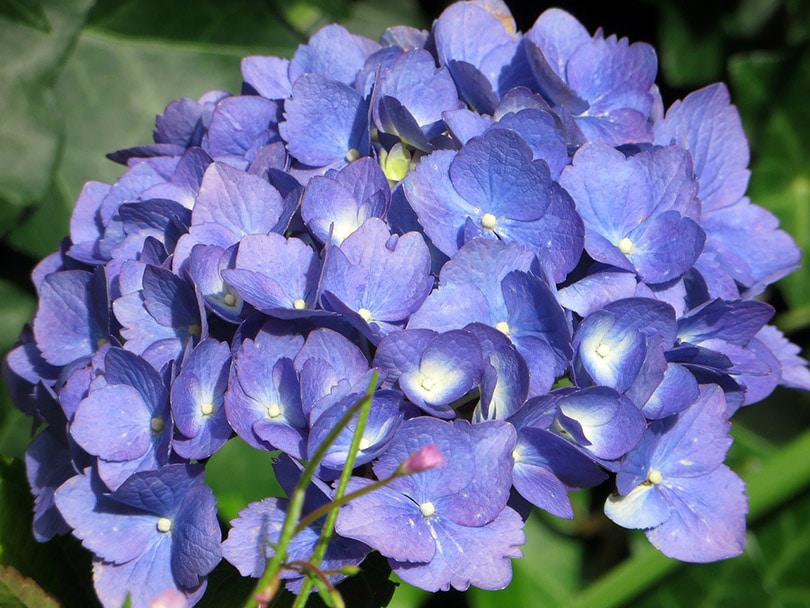 Shade gardens can serve multiple purposes like adding some color to dark spaces or livening up the landscape. Not all shrubs and bushes are suitable for growing in the shade, but there are still quite a few cultivars that are perfect for these low-light areas.
Before you start choosing plants, you have to consider the area you're targeting and figure out if it will actually work as a shade garden. How much shade does it receive? How much sun? What is the type of soil? Plants that do well with partial shade won't take well to fully shade areas and vice versa. You also have to ensure the soil is suitable for your chosen plants because different plants prefer different types of soil.
Below, we'll be listing some of the best shrubs and bushes for your soon-to-be shade garden, along with some basic information about their preferred growing conditions.
1. Hydrangeas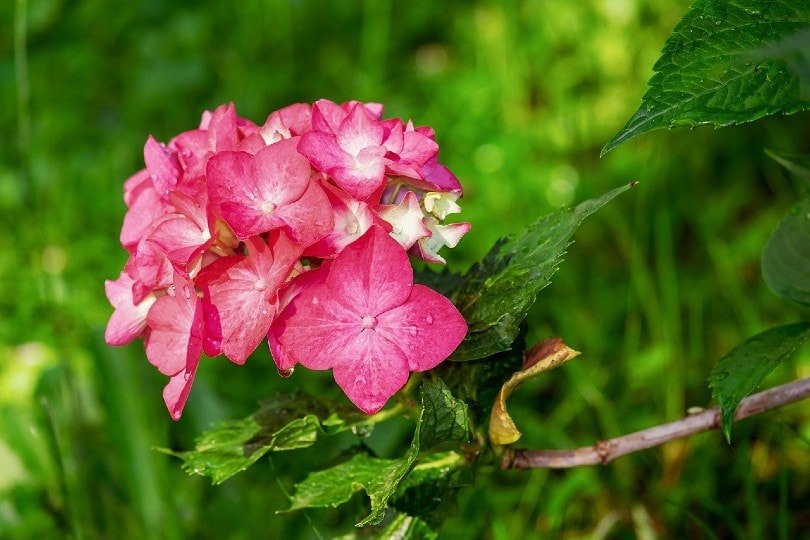 Preferred shade: Partial shade
Soil type: Clay soil
USDA Hardiness Zones: 3–8
Hydrangeas are one of the most enduring shade garden shrubs because they enjoy partial sun and produce some truly beautiful flowers. Hydrangeas require a bit more maintenance than other shrubs, requiring a few pruning sessions throughout the growing season to stay fresh. Without pruning, they can get scraggly and unkempt.
---
2. Creeping Mahonia
Preferred shade: Partial or full shade
Soil type: Chalk, loam, sandy
USDA Hardiness Zones: 5–8
If you're looking for something small and frost-hardy for a cold climate, creeping mahonia is the shrub for you. It tolerates both partial and full shade, so you can add it virtually anywhere there's shade. Creeping mahonia produces cheery yellow raceme flowers, and as a low-lying shrub, it's perfect to cover bare ground. Add it to any shade garden for a pop of color.
---
3. Paper Plant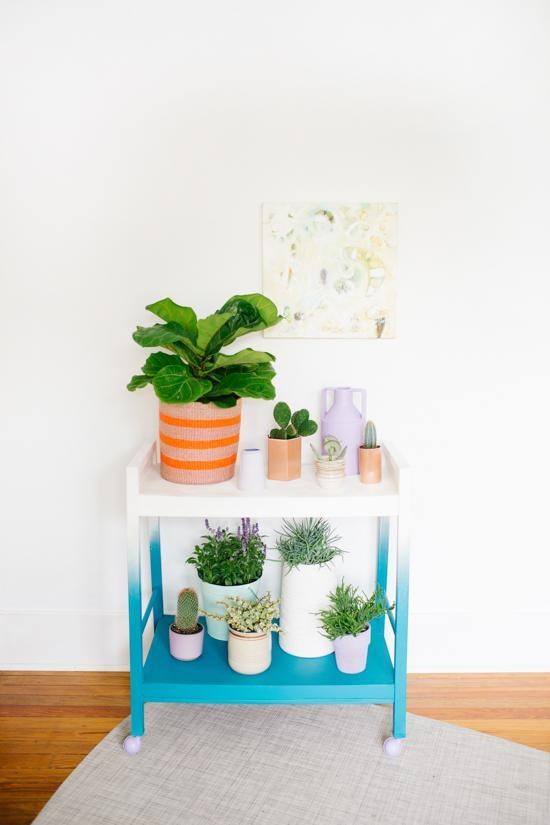 Preferred shade: Partial shade
Soil type: Highly acidic soil
USDA Hardiness Zones: 8–10
Paper plants are one of the most low-maintenance plants. They are ideal for a shade garden that is geared toward fast-growing plants with minimal needs. The evergreen leaves are pretty enough, but the creamy white flowers that bloom in the fall are this plant's pride and joy. Beloved by beneficial insects, paper plants can invite some essential pollinators to your garden.
---
4. Sasanqua camellia
Preferred shade: Partial shade
Soil type: Sandy and loamy soil
USDA Hardiness Zones: 7–9
For long-lasting, delicate blooms, you can't go wrong with sasanqua camellia. They're notoriously fickle plants that don't grow in many areas of the US, but dedicated gardeners who know how to prune them are rewarded with gorgeous blooms every fall. Though they make great standalone shrubs, and they're dense enough to use as a low-lying screen as well.
---
5. Rhododendrons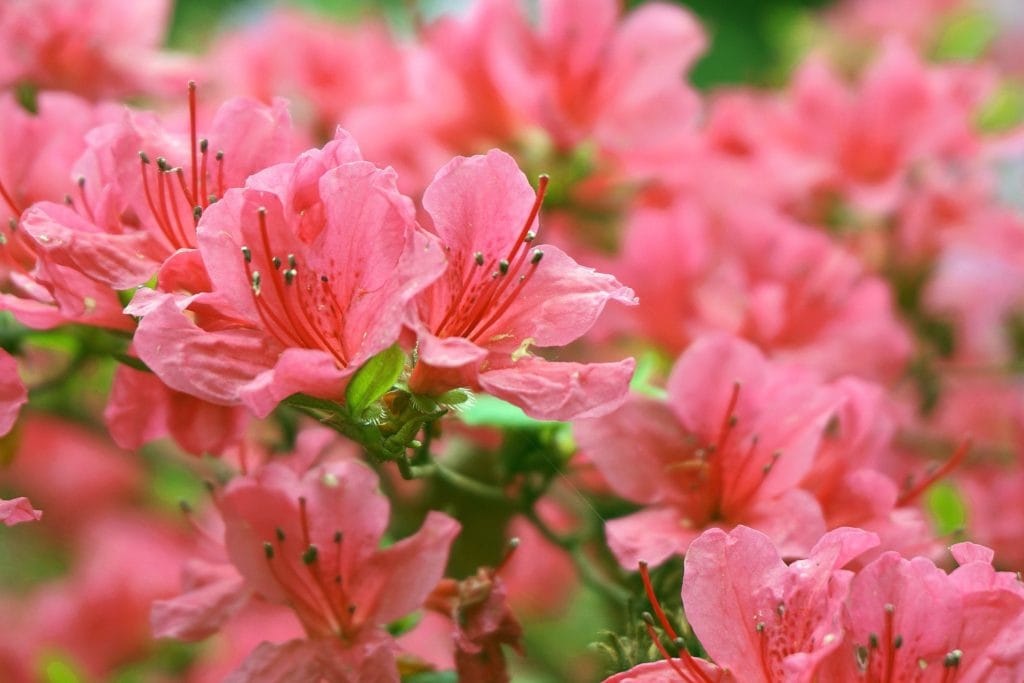 Preferred shade: Partial shade
Soil type: Acidic soil rich in organic matter
USDA Hardiness Zones: 4–8
Rhododendrons have a huge variety of flower types suitable for any shade garden. From eye-catching reds, delicate whites, and sumptuous pinks, there's a rhododendron shrub out there for everyone. Often grown alongside azaleas, some rhododendron shrubs can grow as large as 15 feet tall! They're definitely designed as a centerpiece for the enterprising shade gardener.
---
6. Japanese Skimmia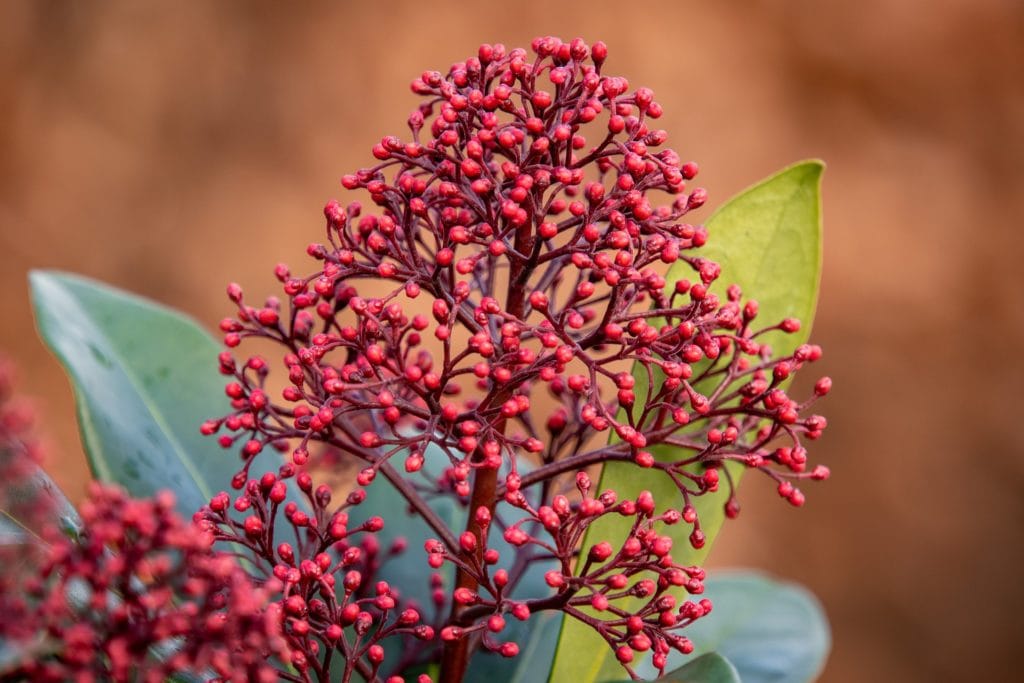 Preferred shade: Partial shade
Soil type: Slightly acidic with compost
USDA Hardiness Zones: 6-8
Native to much of Asia, this evergreen shrub is known for its large, leathery leaves and fragrant scent. Skimmias are an amazing addition to any garden, but it's sure to add some flair to a shade garden. Although they grow best in partial shade, skimmias aren't picky and can grow just fine in full shade. Use your best judgment.
---
7. Red Tip Photinia
Preferred shade: Partial shade
Soil type: Fertile soil
USDA Hardiness Zones: 7–9
For a dash of color in your shade garden, red tip photinias are a perfect choice.  They grow into dense bushes perfect for privacy fences, but they're mainly known for their color-changing foliage. During the spring and fall, the red tip photinia produces bright red flowers that are sure to be the envy of all your neighbors.
---
8. Climbing Roses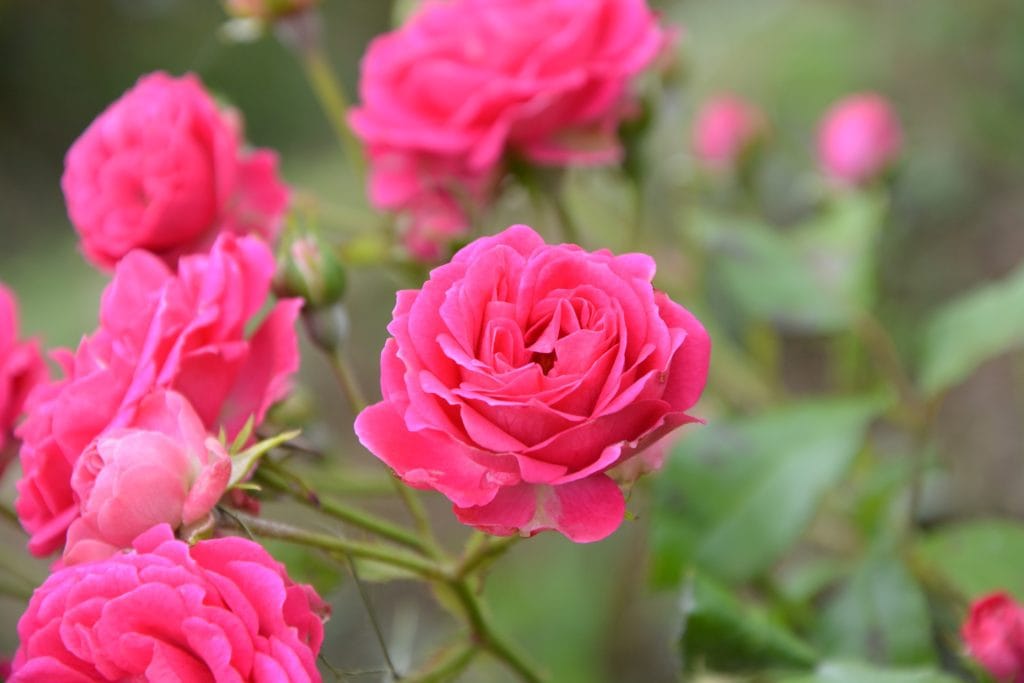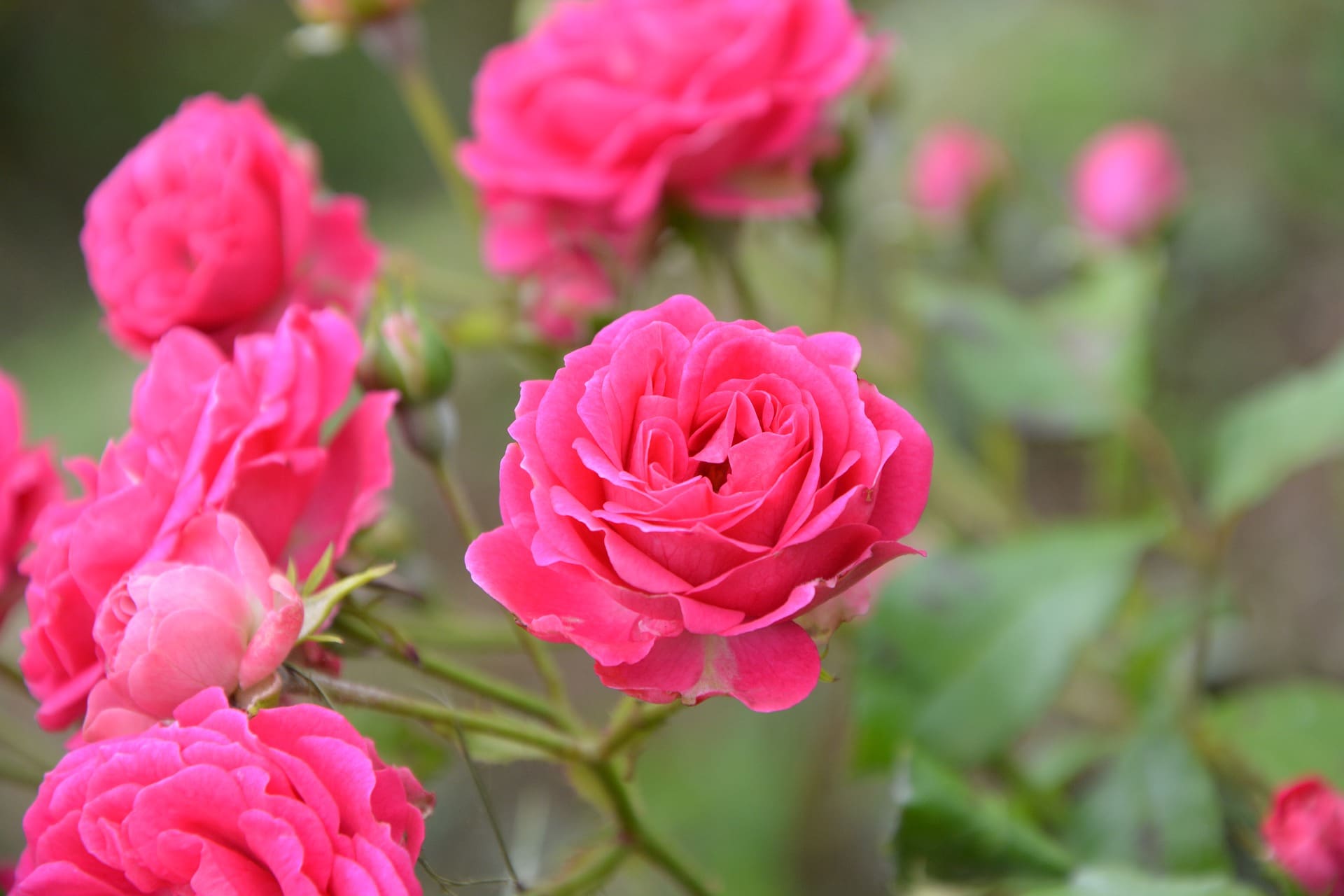 Preferred shade: Partial shade
Soil type: Loamy soil
USDA Hardiness Zones: 5–9
For the sunnier parts of your shade garden, climbing roses make the perfect wall companion to complement your other shrubs and bushes. Their iconic flowers grow in the summer and often again in the fall. Properly trained climbing roses can be just the thing to revitalize any old fence or wall. Climbing roses do prefer full sun, but they do well in partial shade as well.
---
9. Maple-Leaf Viburnum
Preferred shade: Partial shade
Soil type: Acidic soil
USDA Hardiness Zones: 3–8
Native to forests, ravines, and hills all over the US, this small shrub's leaves mimic maple leaves. In the wild, they don't get very tall, but domesticated specimens can reach up to 6 feet tall. All types of wild animals love these bushes, including deer, turkey, songbirds, and more. If your shade garden needs a striking new plant that'll attract wildlife, look no further.
---
10. Japanese Rose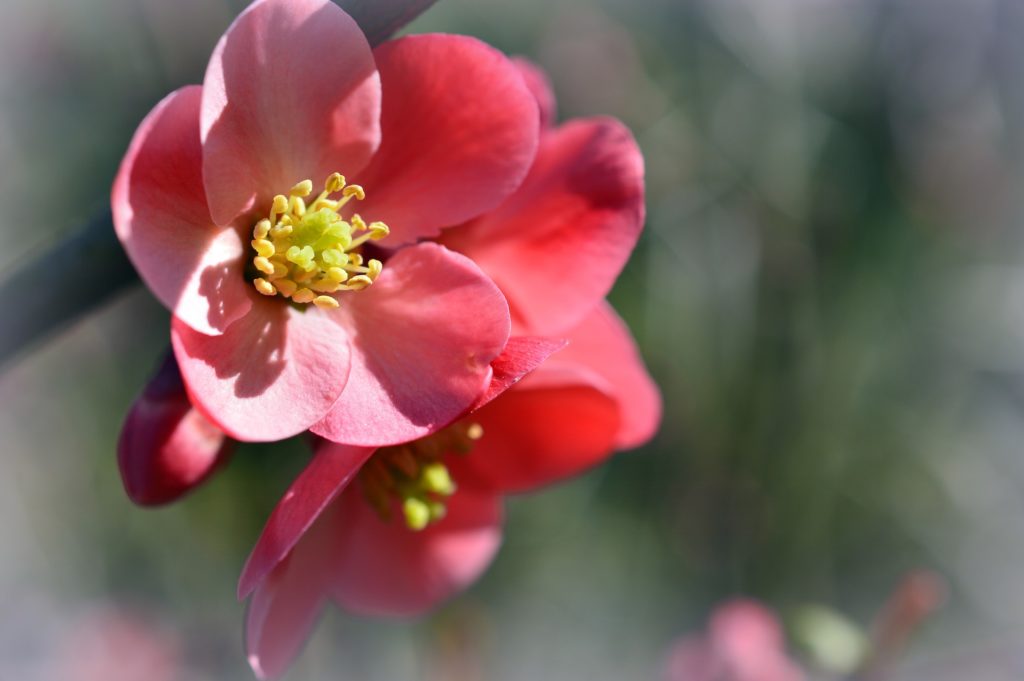 Preferred shade: Partial shade
Soil type: Loamy soil
USDA Hardiness Zones: 4–9
The Japanese rose bush is one of the few deciduous flowering shrubs that can flourish in partial or full shade, though it does better with the former. If you're looking for something large that can potentially grow into a privacy-fence-style bush, this is perfect. The delicate yellow flowers add some beautiful color to any garden, and even the stems are stunning and colorful.
---
11. Mountain Laurel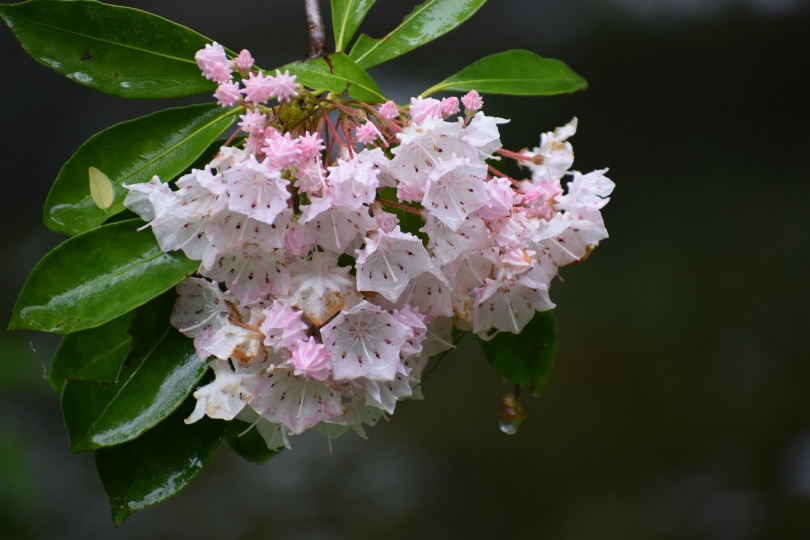 Preferred shade: Partial shade
Soil type: Acidic, well-draining soil
USDA Hardiness Zone: 4–9
For a pretty bush that doesn't self-seed very often, consider the humble mountain laurel. It produces some breathtaking pink and white blooms in the spring, but they can get spindly if put in deep shade. For best results, plant this one in partial shade. Balance is key, as too much sun can cause scorched leaves. Specimens can reach up to 30 feet tall, but dwarf varieties are widely available too.
---
12. Sky Pencil Holly
Preferred shade: Partial shade
Soil type: Clay soil
USDA Hardiness Zone: 6–9
To create a privacy screen, vertical accent, or just something as a conversation starter, sky pencil holly is nearly perfect. It requires minimal pruning to maintain its neat appearance, and birds love the black berries it produces. The only thing to watch to keep in mind is that they need support in areas prone to soil erosion.
Conclusion
Shade gardens are tranquil and contemplative spaces, so you'll naturally need plants that match that aesthetic. From delicate, low-lying bushes with soft white flowers to florid climbing roses, there are tons of plants to choose from for your new shade garden.
---
Featured Image Credit: DEZALB, Pixabay