6 Smart Pool Equipment Enclosure Ideas (With Pictures)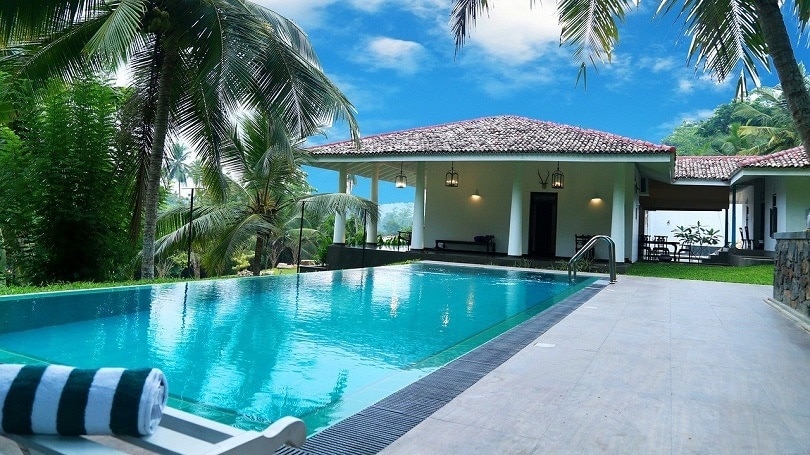 Pool equipment is as unsightly as it is necessary. While your pool brings fun and relaxation to the backyard, the collection of pumps, filters, and other hardware that make it functional do nothing for the look. That can present quite a challenge if you want a cohesive, attractive space.
As labor-intensive as it may seem, concealing these mechanisms can become a fulfilling DIY project that will elevate the area around your pool. Turn this negative into a positive with these six smart pool equipment enclosure ideas.

The 6 Smart Pool Equipment Enclosure Ideas
1.

Gabion Wall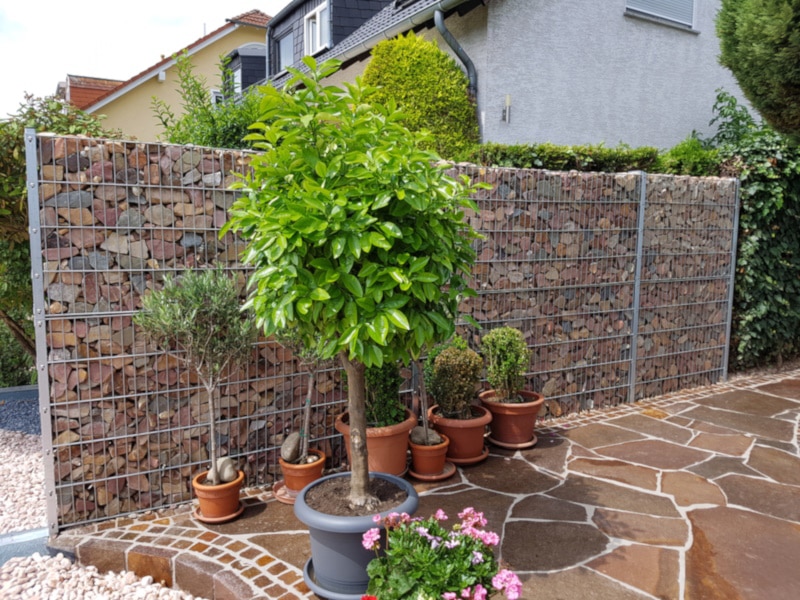 Gabion walls are a popular way of adding aesthetic flair to landscaping despite their bare-bones simplicity. The metal cages are flexible and easy to install for a DIYer, allowing you to make it any size and shape. With various rock colors, textures, and sizes available, you can fill and design the wall any way you see fit.
Spaces between rocks provide water permeability and airflow, which is a helpful consideration for some pool equipment. For added pops of color, you can also use these empty gaps to grow small plants in the rocks.
Since they aren't rooted to the ground, replacing a gabion wall is straightforward. However, remember that whether putting it up or taking it down, those rocks will guarantee plenty of heavy lifting.
---
2.

Wood Slat Enclosure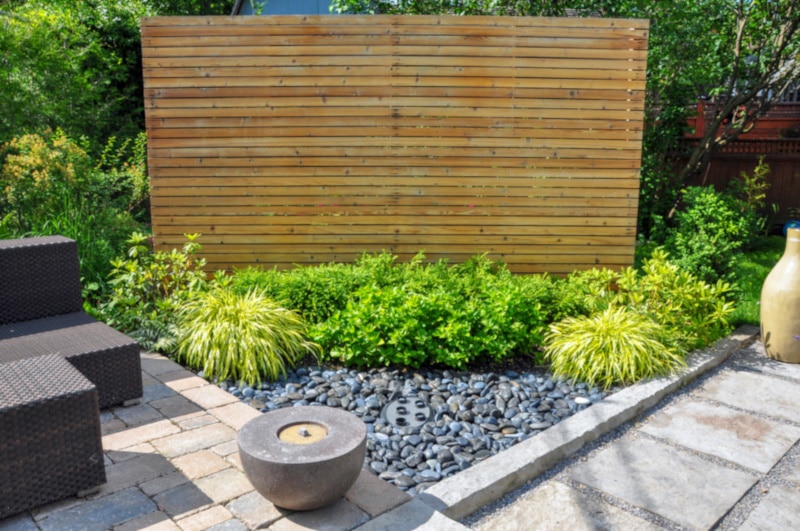 A wood slat wall is a versatile and easy-to-build feature that will accomplish everything you need for smart pool equipment coverage. Choose an attractive finish to protect the wood from the elements and match the aesthetic to your pool patio area. Greenery accents would make a lovely complement to a rich wood tone.
---
3.

Fake Living Wall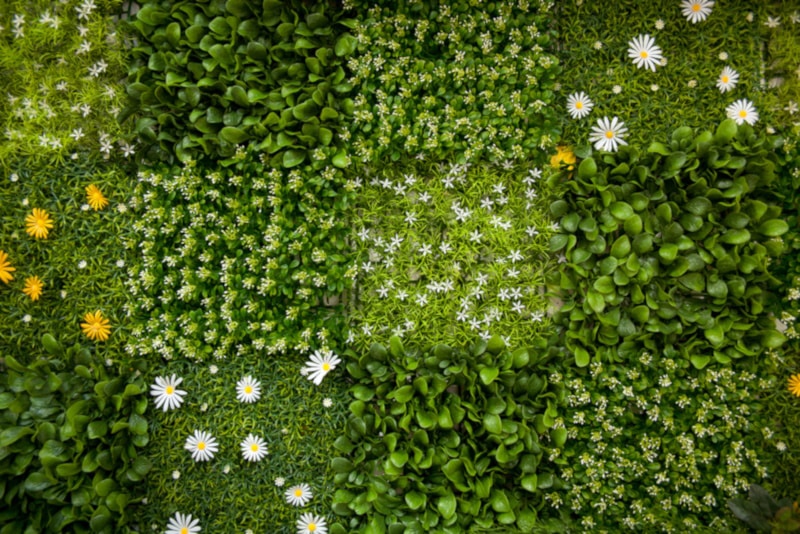 Why install a high-maintenance living wall when you can get the same effect with a hassle-free fake alternative? Artificial boxwood panels like those from VEVOR attach easily to vertical surfaces. All you need is a simple wall, and they will lock together, bend, and flex in any way you need for an effortless custom setup.
Cleaning and maintenance is as easy as the installation. The durable plastic designs withstand weather damage and fading from the sun, ensuring they elevate the look of your pool area for many years.
---
4.

Bamboo Fence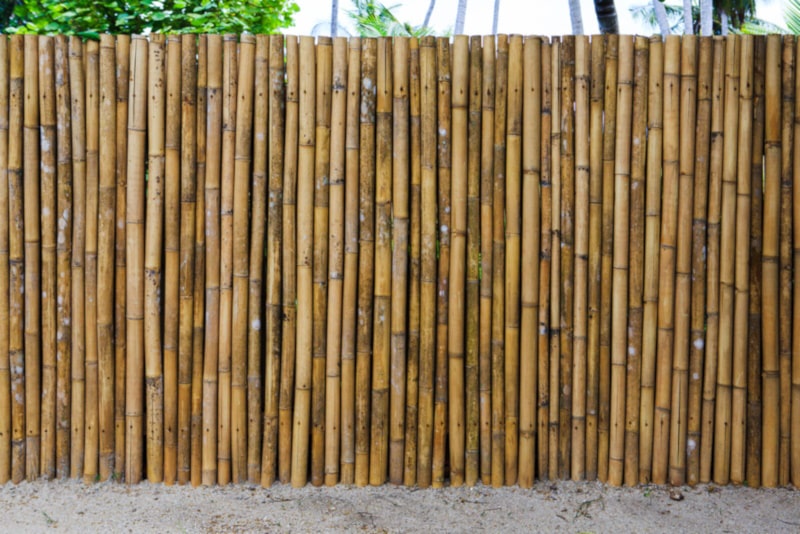 Bamboo fencing is inexpensive and easy to set up, often coming in rolls that you can shape to suit your space. The sturdy stems apply a tranquil decorative element appropriate to the pool patio. While stylish by itself, you can upgrade the fence with a climbing plant to create a vibrant natural display.
---
5.

Privacy Screen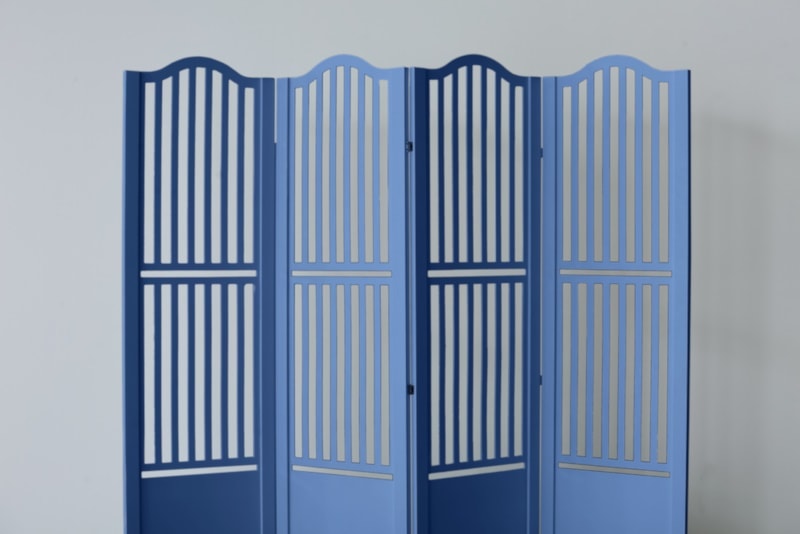 Privacy screens are inexpensive and more straightforward than anything to set up. You can find them at many home improvement stores and big box retailers, and they're easy to paint to fit the fashion of your outdoor decor. While a standard folding screen will make a quaint solution, outdoor panels like these wooden options from Enclo Privacy Screens may be more appropriate and durable for your uses.
---
6.

Shed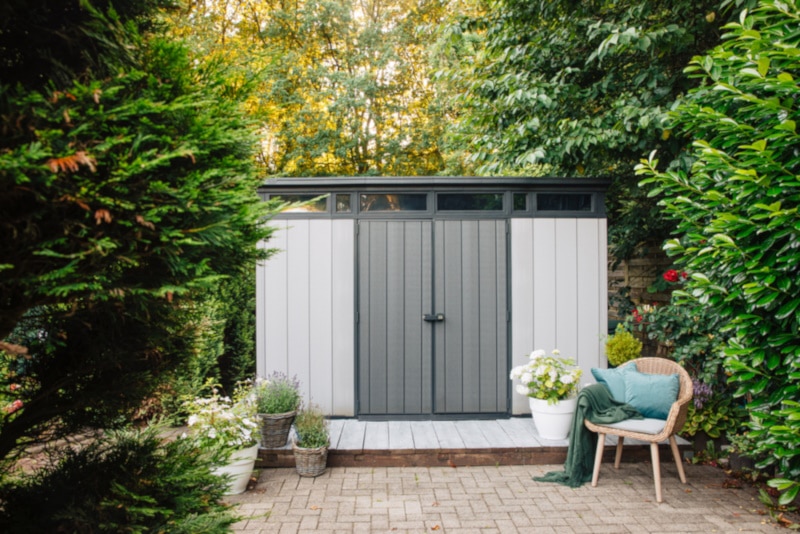 A shed is the ultimate pool equipment enclosure option. Although it's the priciest and often the most frustrating to install, it will also provide the most durability, utility, and long-term value.
Giving your pool equipment complete protection from weather and other damage is only one advantage of using a shed enclosure. The space provides storage for all your gear, like pool chemicals and skimmers. Alongside insulating covers for pumps and dampening panels, the all-around coverage will lower the loud hum of large equipment to make the backyard as quiet and comfortable as possible.

Conclusion
Pool equipment can seem like an aesthetic challenge, but with a different perspective, it's another fun design opportunity. Integrating these features with artistic touches will turn an eyesore into a statement piece you'll be proud to show off. Capture inspiration with these pool equipment enclosure ideas to find the perfect solution to finish your backyard.
---
Featured Image Credit: Swimming pool by AgEGlobalGroup, Pixabay