12 Statistics and Facts About Electric Cars in 2023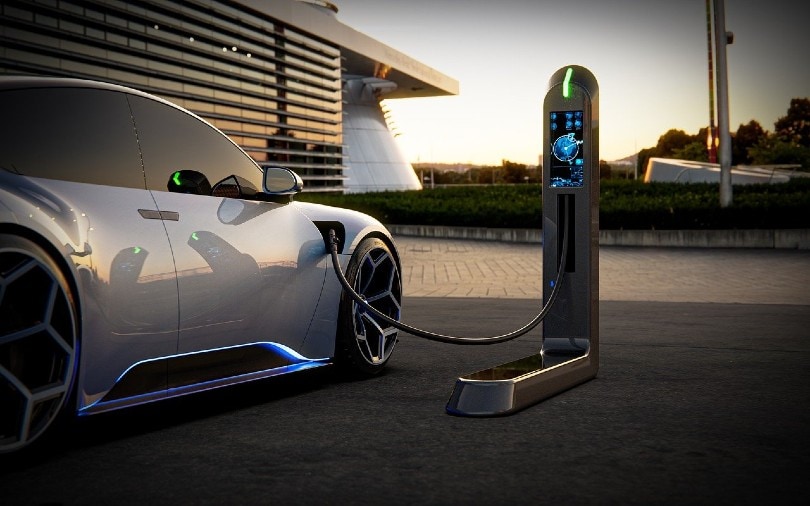 Note: This article's statistics come from third-party sources and do not represent the opinions of this website.
Electric cars are one of the biggest trends of 2022, and they're only about to get bigger. Environment-friendly, fun to drive, and with a decent resale value, they are slowly but steadily taking over both the US and the international markets. After doing weeks of extensive research into the topic, we came up with the 12 most amazing statistics and facts about the EV industry.
And, to make navigation easier for you, we broke the list down into three sections: US, EU, and Global. So, if you've been thinking about investing in an electric vehicle but weren't sure it was the right call for you, we bet the following information will help with the choice. We have divided it up into the following sections:

The 12 Statistics and Facts About Electric Cars

US Electric Cars Statistics
1.

In the fourth quarter of 2021, electrified vehicles accounted for 11.8% of total vehicle sales in the US.
(Kelley Blue Book)
Despite the pandemic and the economic struggles that the US is going through, last year, electric vehicle sales reached an all-time high. In the fourth quarter of 2021, EVs made up 11.8% of the total sales in the United States, a 72% boost compared to 2020. Overall, companies like Tesla, Toyota, Chevy, and the other big players managed to sell 148K units.
In 2021, nearly 500,000 drivers bought an EV. And if not for the supply issues, we'd see an even more impressive result. For example, Chevrolet struggled with battery production for its flagship Bolt model. Toyota also had its fair share of trouble with production and distribution. Finally, the global chip shortage played a negative role in year-end sales as well.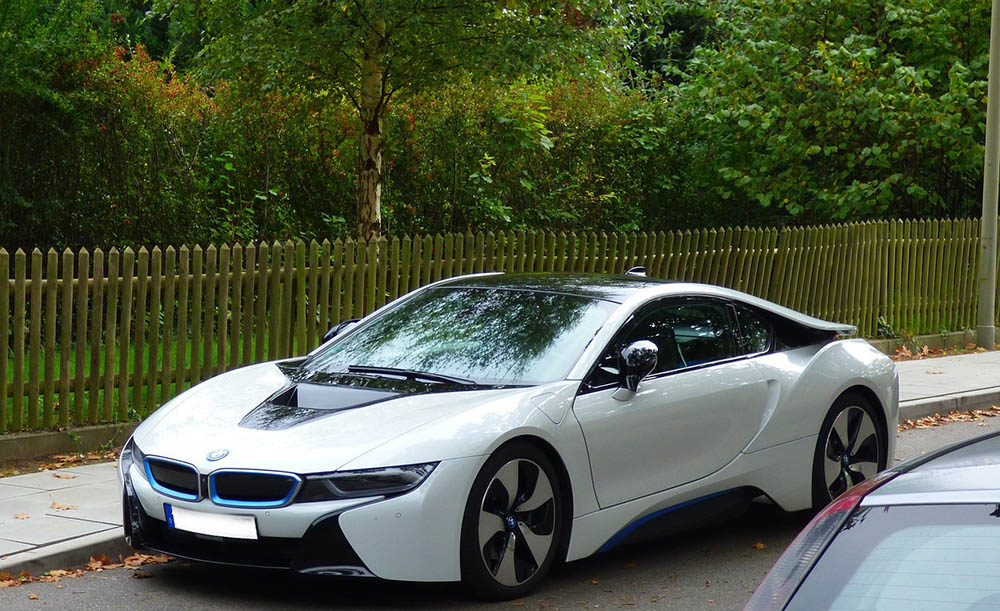 ---
2.

Tesla is the top-selling EV company in the US, with 302K electric vehicles sold in 2021.
(Statista)
In 2021, Elon Musk's company dominated the US electric vehicle market. Tesla managed to sell 302K units 12 just 12 months. These last couple of years, Tesla has been enjoying an all-time high demand for its EVs, especially the sedan (Model 3) and the mid-size SUV (Model Y). For comparison, they sold 292K units in 2020 and only 195K in 2019. The growth has been steady and swift.
---
(Kelley Blue Book)
There's no beating Tesla when it comes to electric vehicles! With a 72% share of the United States EV market, it's the undisputed leader. It had a slightly bigger share in 2020, though (80%). Now, besides being the MVP of EVs, Tesla also leads the luxury market in the States, beating Mercedes, Lexus, and BMW at their own game.
And one more thing: in 2021, Tesla delivered 935K cars worldwide (308K in Q4 alone). That's almost twice as much as in 2020 (499K). The VW group sold 763K units; BYD delivered 598 cars. That goes to show how quickly electric vehicles are taking over the automobile market and how big Tesla's influence is.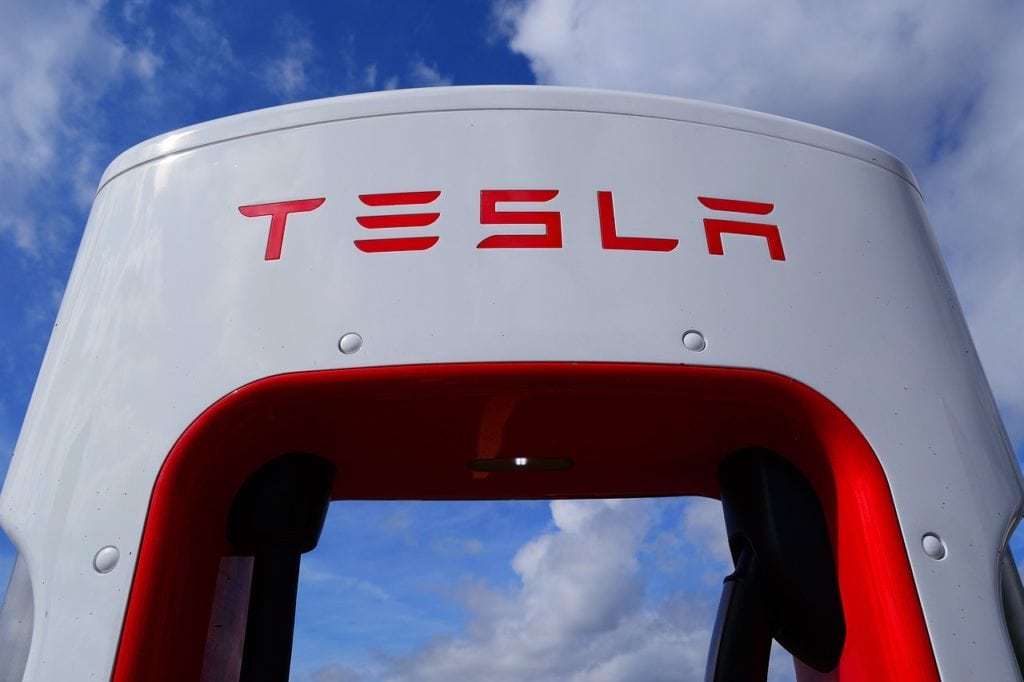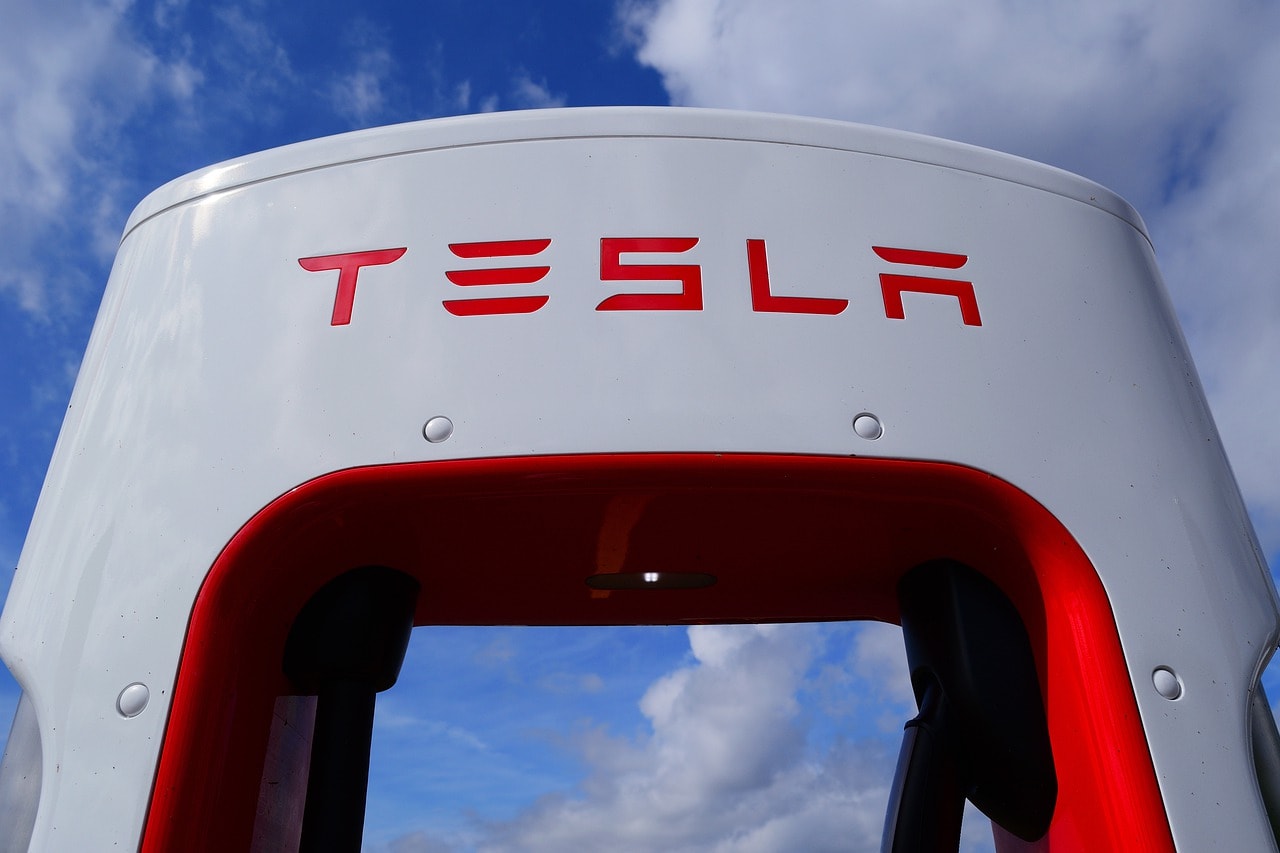 ---
4.

The federal government is investing $7.5 billion in electric vehicle charging stations.
(US Department of Transportation)
The US Federal Government plans on making 50% of all new cars sold in the country in 2030 zero-emission vehicles. To achieve that goal, President Biden has announced a 7.5-billion investment as part of the Bipartisan Infrastructure Law. This money will be used to build 500K new EV chargers. Mostly, the focus will be on rural areas, as there aren't enough chargers there.
---
EU Electric Cars Statistics
5.

About 20% of new vehicles sold in the EU in February 2022 were EVs and PHEVs.
(InsideEVs)
The European Union is just as keen on switching to eco-friendly, zero-emissions vehicles. And in February this year, EVs accounted for 1/4th of the total vehicle sales. That's a 38% increase compared to last year's results. Tesla 3 took the top spot, and Kia Niro was the second-best, with Fiat 500 coming in at #3 and Peugeot 3008 occupying the #4 position on the list of best-sellers.
The passenger car market hasn't been particularly strong, though, and saw a 7% decline, with only 804K units sold (the worst result for February in over two decades). Russia's invasion of Ukraine is having a huge negative effect on the industry, along with spikes in gasoline and electricity prices.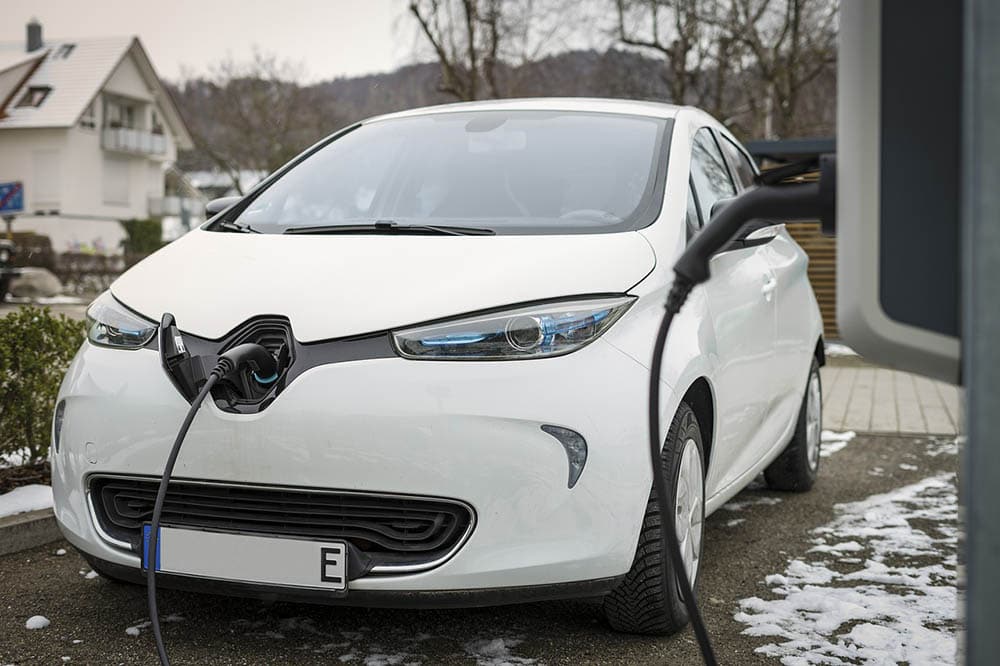 ---
6.

Around 72% of vehicles sold in Norway in 2021 were electric.
(IEA)
Last year, Germany was the biggest market for EVs. However, only 30% of the vehicles sold there were electric. The same is true for the Netherlands. In Sweden, 45% of the delivered cars were EVs. However, none of these countries could compete with Norway's 72% share. Right now, Europe, the States, and China account for 90% of EV sales. South Korea's market is relatively big, too (8%).
Japan only has 1% of the market share; Australia isn't very impressive, either (2%).
---
7.

Tesla Model 3 sold 141K units in the EU in 2021—a chart-topping result.
(Automotive News, Statista)
And here we have the best-selling electric vehicles in the European Union. Tesla's Model 3 has been a huge success worldwide, and the EU is not an exception. To reign over the European market, Tesla had to overthrow Renault's Zoe—last year's #1. Compared to 2020, Model 3's sales jumped by 64%, with total sales of 141K units. That's twice as much compared to Zoe (71.5K cars sold).
Worldwide, Tesla moved 501K Model 3 cars. Model Y was quite popular as well (411K units sold).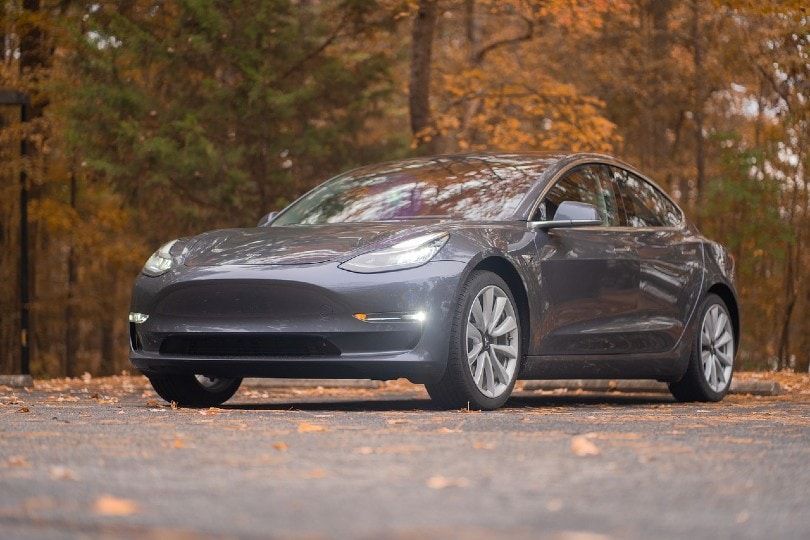 ---
8.

The 2022 Dacia Spring Electric is the cheapest electric vehicle you can buy in the EU.
(InsideEVs)
If you've been planning on going electric this year but were a bit disappointed by how expensive EVs are, Dacia Spring will be worth your attention. It's not particularly fancy or anything, but, as an entry-level, compact, and, more importantly, affordable car, it is just right. Produced by the Renault Group, it is available for €18K ($20K), and with the tax credits/incentives, you can get it for €12.5K ($14K).
The power output is rather modest, though (33kW), but it will be more than enough for driving through the narrow European streets.
---
Worldwide EV Cars Statistics
9.

Global EV sales are projected to reach 14 million in 2025.
(BloombergNEF)
Batteries are getting cheaper, while governments are introducing new policies and building the necessary infrastructure. As a result, worldwide electric vehicle sales are set to increase exponentially and reach 14 million unit sales in 2025. To put things into perspective: in 2020, only 3.2 million EVs were sold. A year later, we saw a 2X increase (6.6 million). This year, electric cars are predicted to cross the 10-million mark.
These estimates include plug-in vehicles as well, but mostly pure EVs. Oh, and by the way, in 2015, total EV sales couldn't even reach 500K. So, if the predictions turn out to be true, we'll see a 28X boost in sales!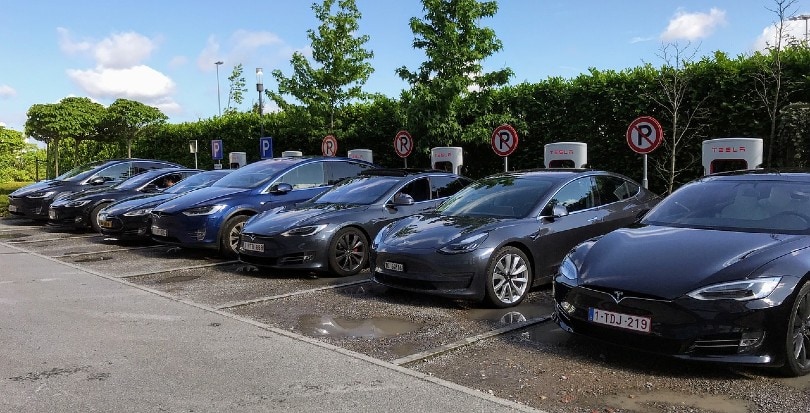 ---
10.

The global EV market is predicted to reach $1.2 trillion by 2027.
(Mordor Intelligence)
Now let's talk about money. The forecast for the international market of electric vehicles is quite optimistic. The experts believe that by 2027, electric vehicles will be a $1.2 trillion (!) market. In 2020, the market was much smaller but still considerable—$163 billion. A year later, the EV "slice of the pie" was valued at $370 billion.
To go over one trillion US dollars, the CAGR (compound annual growth rate) has to be 22–23%. Now, Ford has recently announced its plans to invest $11.5 billion in the brand-new 2022 EV models. Tesla, in turn, has promised back in 2021 to spend around $190 million to help the Shanghai facility grow. So, yes, there's a lot of money being poured into the EV market.
---
11.

Last year, Toyota electrified 500,000 Toyota and Lexus cars.
(Cox Automotive)
Toyota, once an obvious leader among electric vehicle manufacturers, is now forced to play catch-up. To keep up with the "big boys," the Japanese mogul electrified half-a-million vehicles in 2021 (both from the Toyota and the Lexus line-up). That's roughly 25% of all the units sold in 12 months in the United States. In 2020, only 16% of the sold vehicles were electric.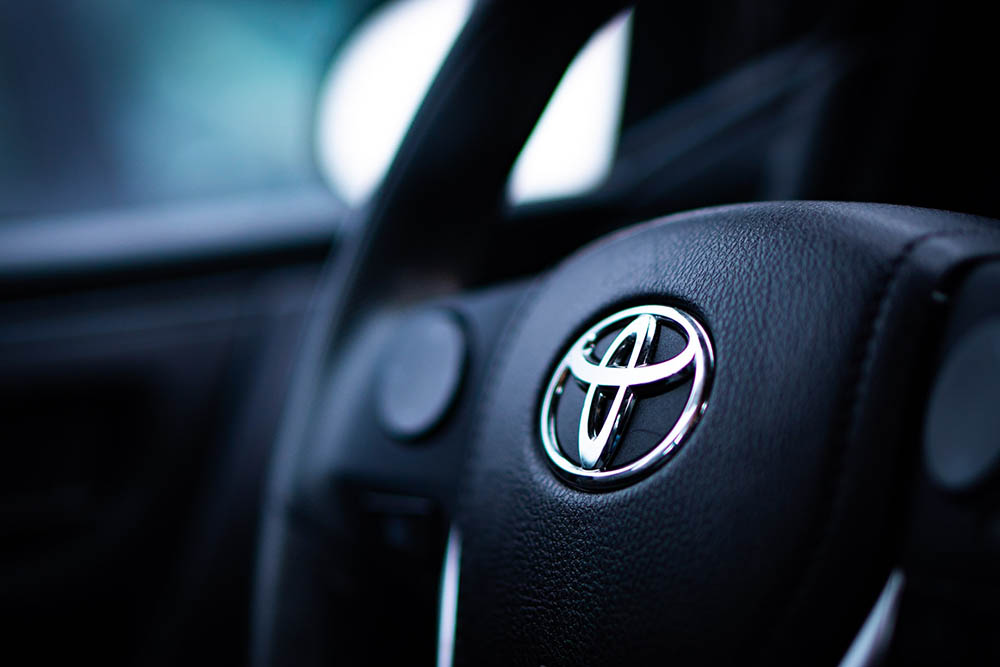 ---
12.

China accounts for 98% of the EV buses on the planet.
(BloombergNEF, InsideEVs)
With a population of 1.4 billion people, China always does everything in a big way. For example, did you know that this country accounts for almost every single electric bus on planet Earth? That's right: 98% of electric-powered buses are in China, and right now, there are 600K e-buses in the world. But what about passenger vehicles, you might ask?
Well, in January 2022, 17 of the 20 best-selling EV brands were Chinese! And in February, 290K new electric vehicles were sold in China, which is a 176% increase compared to a year ago.

Frequently Asked Questions About Electric Cars
What's the ROI on an EV?
The average driver in the US spends $1.2K a year to fill up the tank of a gas-powered engine. An electric vehicle, in contrast, costs less than $500 per year (that's a 60% difference). This means you'll get to save $7K in 10 years. In the States, gas prices aren't at all stable. That's not the case with electricity rates: they've been relatively steady for the last two decades. Besides, EVs are much cheaper in maintenance.
To give you an ROI perspective: Nissan Leaf costs $27.4K, but you'll end up paying $21K thanks to the generous federal tax credit ($7.5K). This way, the car will pay for itself in 30 years. But that's the full price we're talking about. On average, EV vehicles cost $10K more than their gas-powered counterparts. Thus, it will take 10–12 years to "beat" that difference and turn the EV into a profit (Consumer Reports).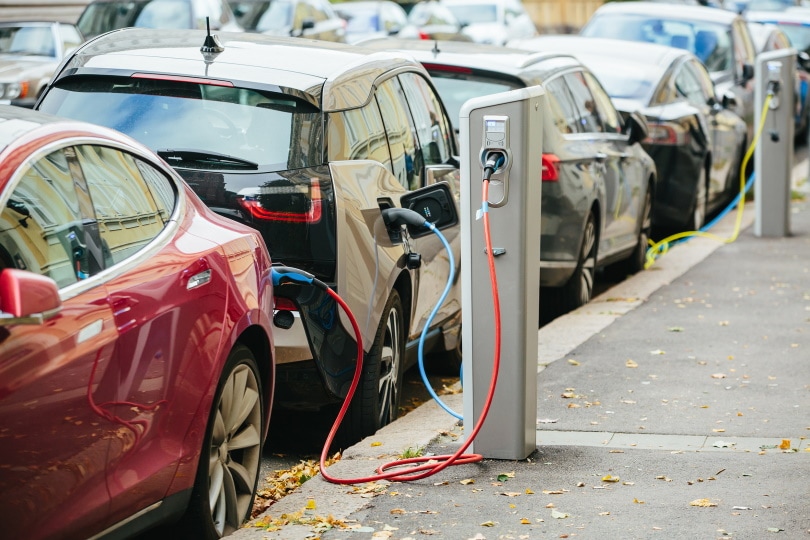 Pollution Levels: Environment-Friendly, or Not?
There's a common misconception that EVs aren't really that green. Technically, yes, the batteries that produce electricity do pollute the air. However, the impact is so insignificant that the US EPA (Environmental Protection Agency) officially categorizes all-electric vehicles as 100% eco-friendly and zero-emission. In contrast to gas-powered vehicles and hybrids, EVs don't produce exhaust emissions (Alternative Fuels Data Center).
Are Electric Cars Superior to Gas-Powered Vehicles?
This greatly depends on what you're looking for in a car. As mentioned, EVs are environment-friendly and significantly more fuel-efficient. However, their batteries have a shorter lifespan. Besides, while it only takes 2–3 minutes to refuel a gas-powered vehicle, you'll have to wait for at least 20 minutes for an electric car to recharge (or up to 15 hours).
The driving range is shorter, too (100 miles vs. 300 miles with a standard gas-powered model). On the bright side, EVs accelerate much faster than gasoline vehicles, as they provide 100% torque the second you press the pedal. So, are EVs superior? Again, it all comes down to what you're in the market for.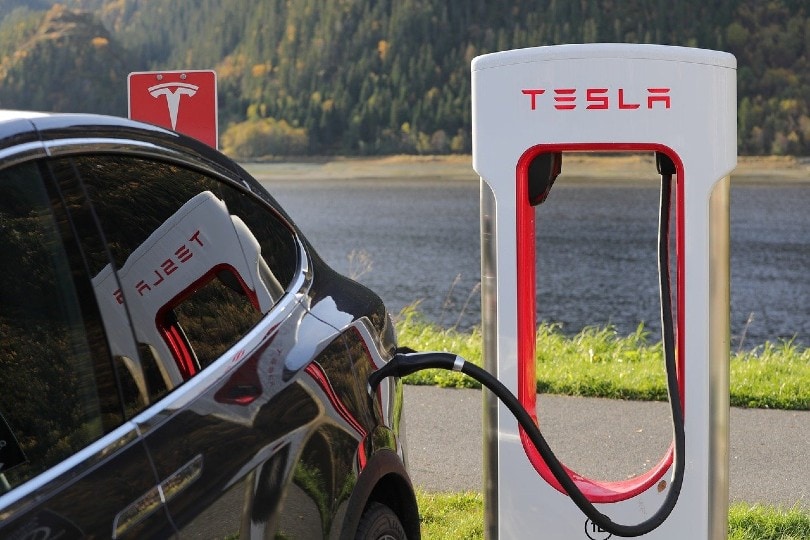 EVs vs. Hybrids: What's the Difference?
As the name suggests, a hybrid vehicle comes packed with both a gasoline engine and an electric motor, while an EV solely relies on the battery and the electric motor to run. Now, while the carbon footprint won't be as high as with an all-out gas-powered truck or SUV, a hybrid car will still produce emissions.
How Many Charging Stations Are There in the US?
Right now, there are 46K public stations in the United States. As for charging outlets, the country currently has 114K units. Is that enough to cover the demand, or not? The answer is yes if we're speaking about big cities. With that said, you might long for a charger when driving through the less-populated areas. Hopefully, the Infrastructure Law mentioned above will fix that soon (AFDC).

Conclusion
With gas prices shooting through the roof and moguls like Tesla investing billions into their latest models, it's obvious that electric vehicles are here to stay. If you care about the environment, and climate change, and want to drive a zero-emission, fuel-efficient car, an EV is exactly what you need.
In the long run, it will be a beneficial investment. However, EV is a commitment, and the initial price is always going to be higher, even with the tax credits. So, before you commit, go through our facts and statistics one more time, check the FAQ section, weigh in all the pros and cons, and only then make a decision!
---
Featured Image Credit: LeeRosario, Pixabay