8 Types of Floor Sanders (With Pictures)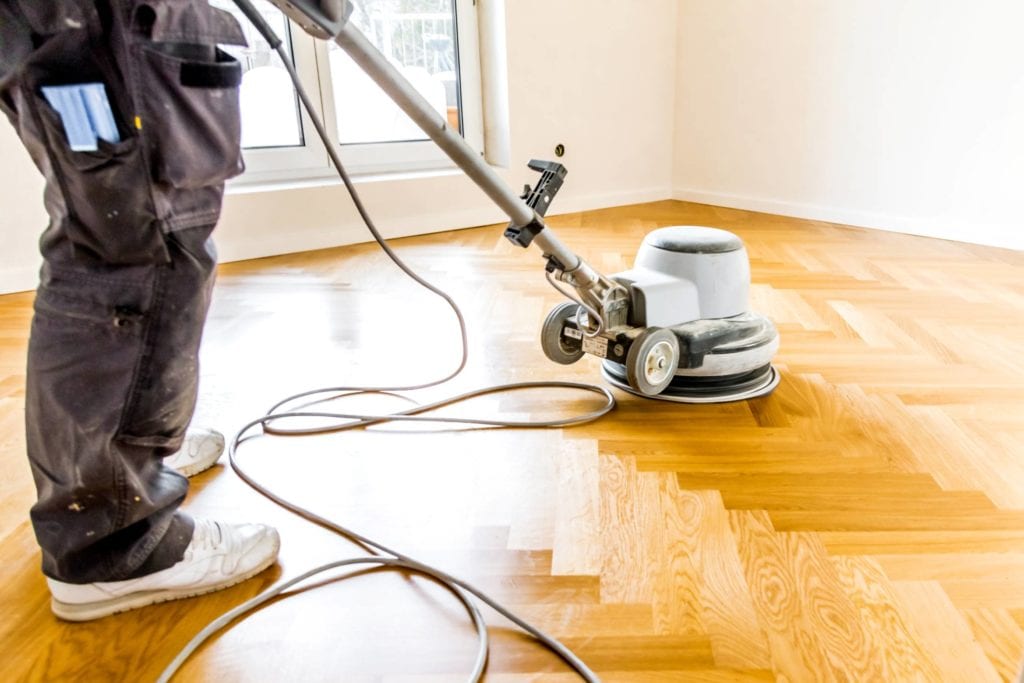 Floor sanding can be a tiring and exhausting job, especially if you're doing it manually. Thankfully, that's where the electric floor sanders come to help. They can make the sanding job much easier.
Before using an electric floor sander, make sure that you know which sander works for which purpose. In this article, we'll look at 8 types of floor sanders, so read on below to find out more about them.

The 8 Types of Floor Sanders
1.

Belt Sander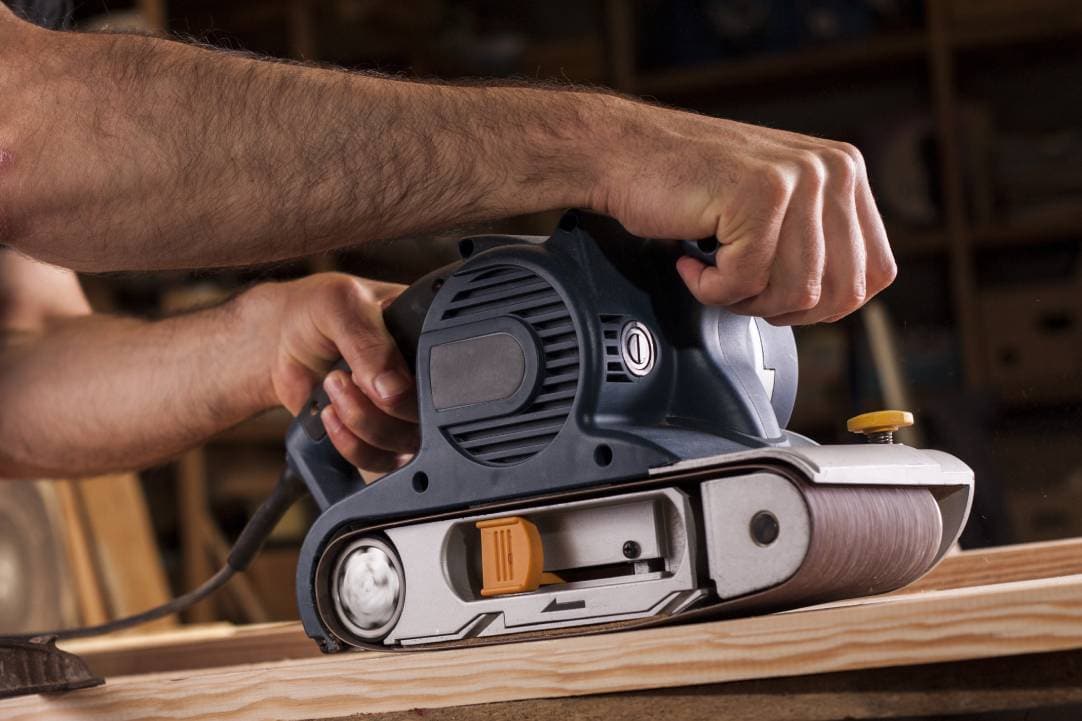 | | |
| --- | --- |
| Uses | Wood flooring, exterior paint, wood materials |
A belt sander is designed to remove lots of material quickly and efficiently. It works on a continuous loop principle, using a fully looped sanding belt that is run by an electric motor. They are great for rougher areas at the beginning of sanding projects as they prepare the wood for the rest of the process. Changing the belt on a belt sander can be difficult, which is something to consider before buying this type of sander. You shouldn't use them near edges and walls due to space limitations. It's hard to handle, but it can be handy for rough spots you need to sand.
Pros
Excellent at removing lots of material
Great at stripping exterior paint
Cons
Difficult to change belts
Hard to handle
---
2.

  Random Orbital Sander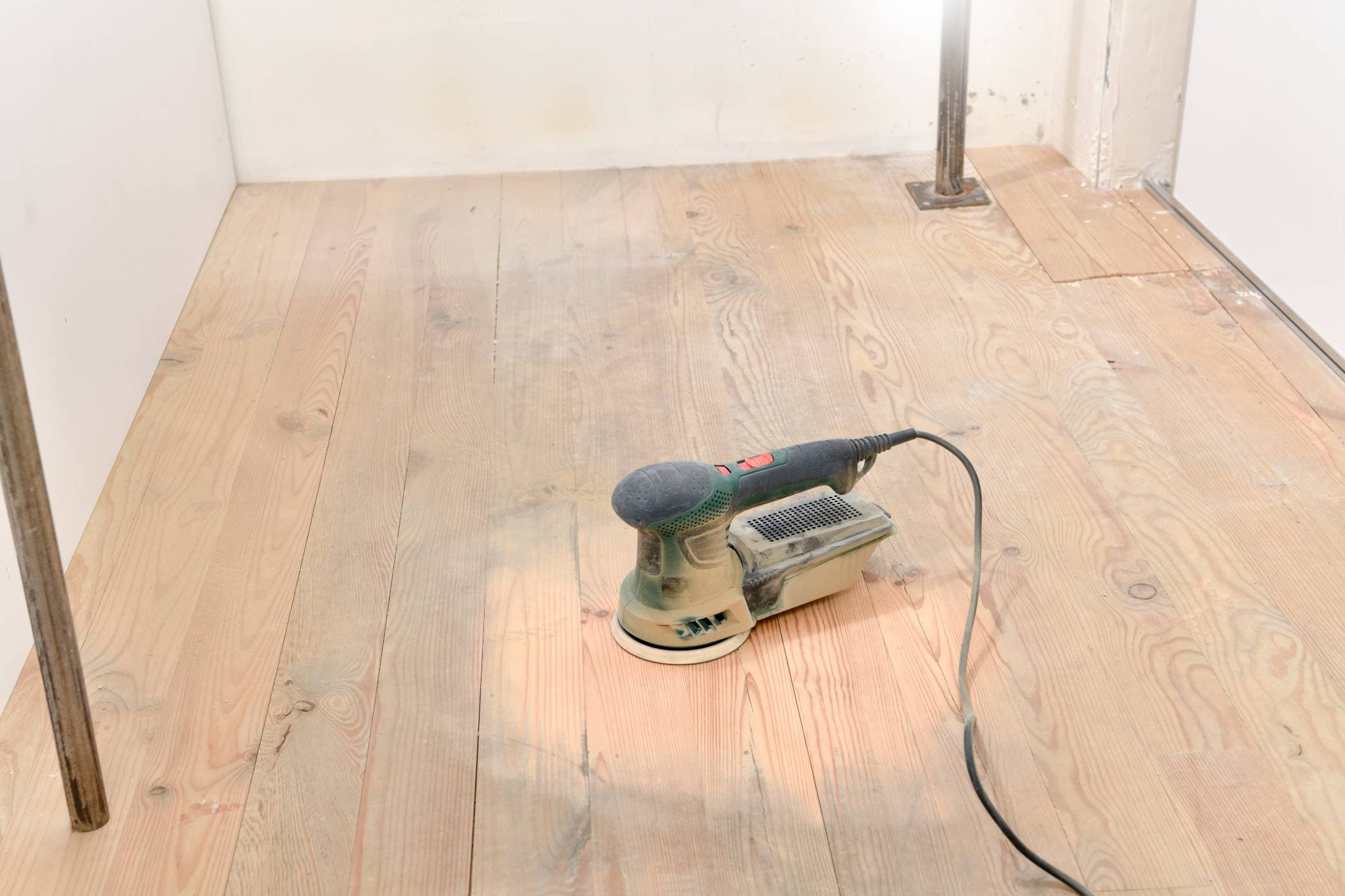 | | |
| --- | --- |
| Uses | Furniture, fine projects, trim |
A random orbital sander is the most common sander type due to its versatility. They are easy to use and affordable, which makes them very convenient. They function in a circular, random motion, which is how they got their name. An orbital sander can prevent scarring and scuffing of the wood. You can easily change the sandpaper on this sander, so it's quite user-friendly. Another great thing about them is that their design is one-handed, which allows you to have the other hand free. While working with a random orbital sander, though, the vibrations can be tiring.
Pros
Affordable
Versatile
One-handed design
User-friendly
Cons
A lot of vibration
Not meant for deep sanding
Consult a flooring expert
Find a flooring specialist in your area, and get free, no-commitment estimates for your project.


---
3.

  Drum Sander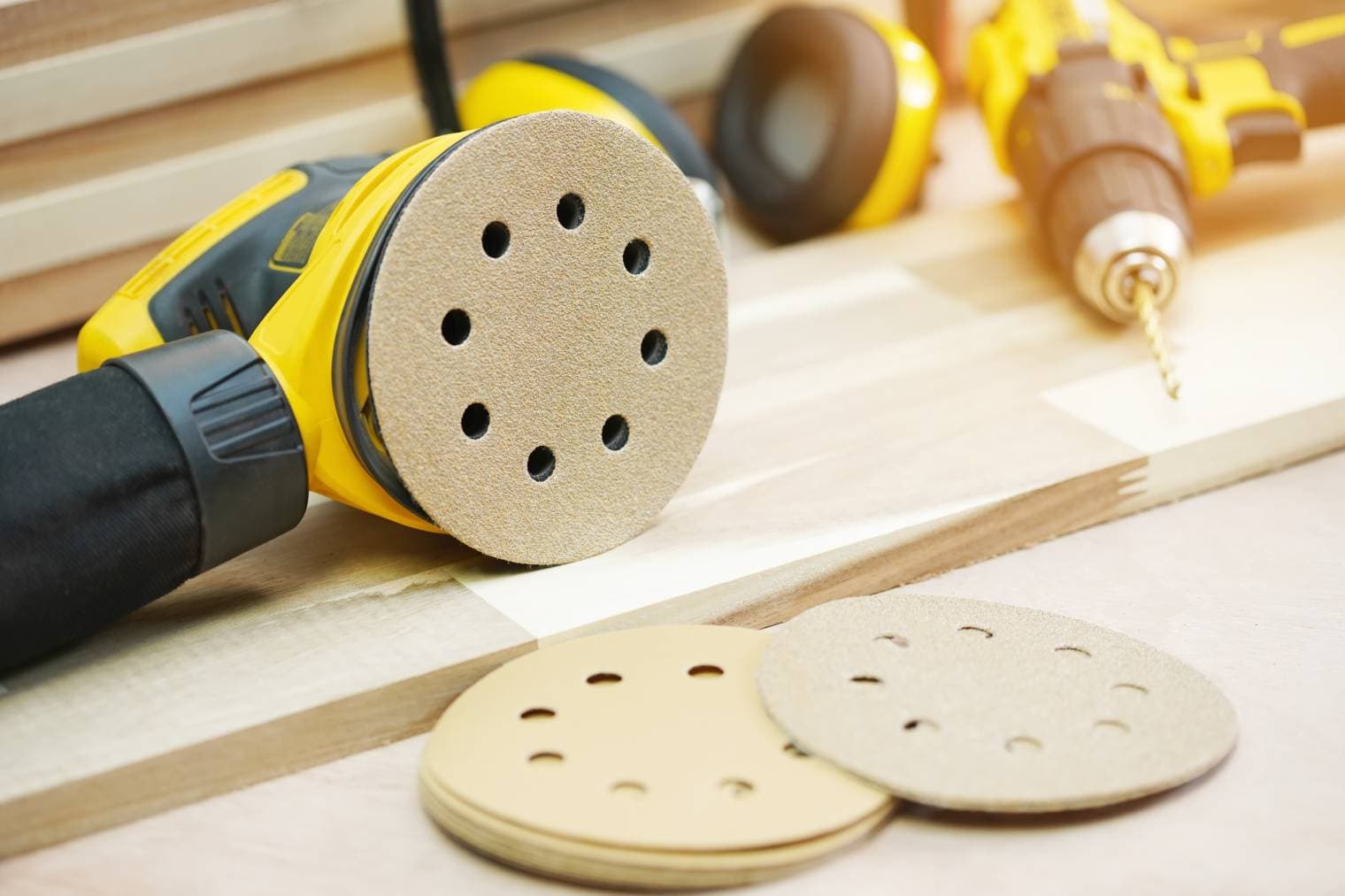 | | |
| --- | --- |
| Uses | Paint, solid wood floors |
A drum sander is a sander with a specialized belt design that has a wide range of uses. They rest on the floor while you need to push them by hand. They are quite expensive, but there are places where you can rent a drum sander too. If you're planning on using a drum sander, make sure that the material you plan on working on is made from solid wood—you shouldn't use a drum sander on engineered wood.
Drum sanders are very powerful and they can strip off paint, stains, bumps, gouges, and much more. Since they are quite heavy, they need two people to transport them from one place to another. Also, it can be difficult to adjust and keep the belts running correctly.
Pros
Wide range of uses
Rentable
Can strip difficult floors
Cons
Heavy
Expensive
Difficult to adjust
Only suitable for solid wood
---
4.

  Rotary Sander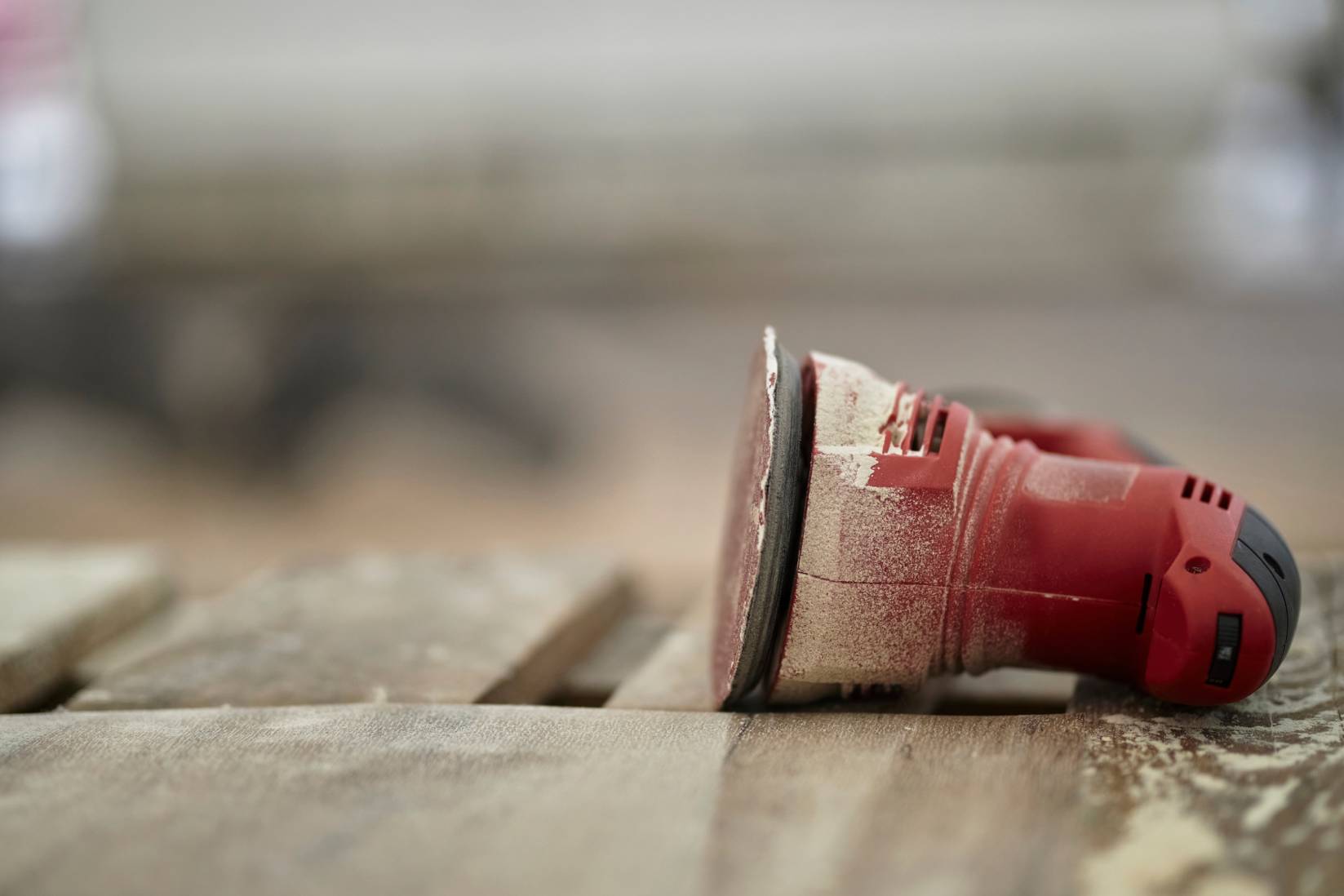 A rotary sander has a head that moves in circles. They are great for getting near edges and you can use them for various materials. A rotary sander can reach most places other sanders cannot, so that's why people like them. We commonly use them to sand wood floors and trims. Since rotary sanders can be challenging to handle, we advise not to use them unless you're an experienced DIYer.
Pros
Great for getting near the edges
It can be used on various materials
Can reach places other sanders cannot
Cons
Challenging to handle
Only suitable for experienced DIYers
---
5.

  Disc Sander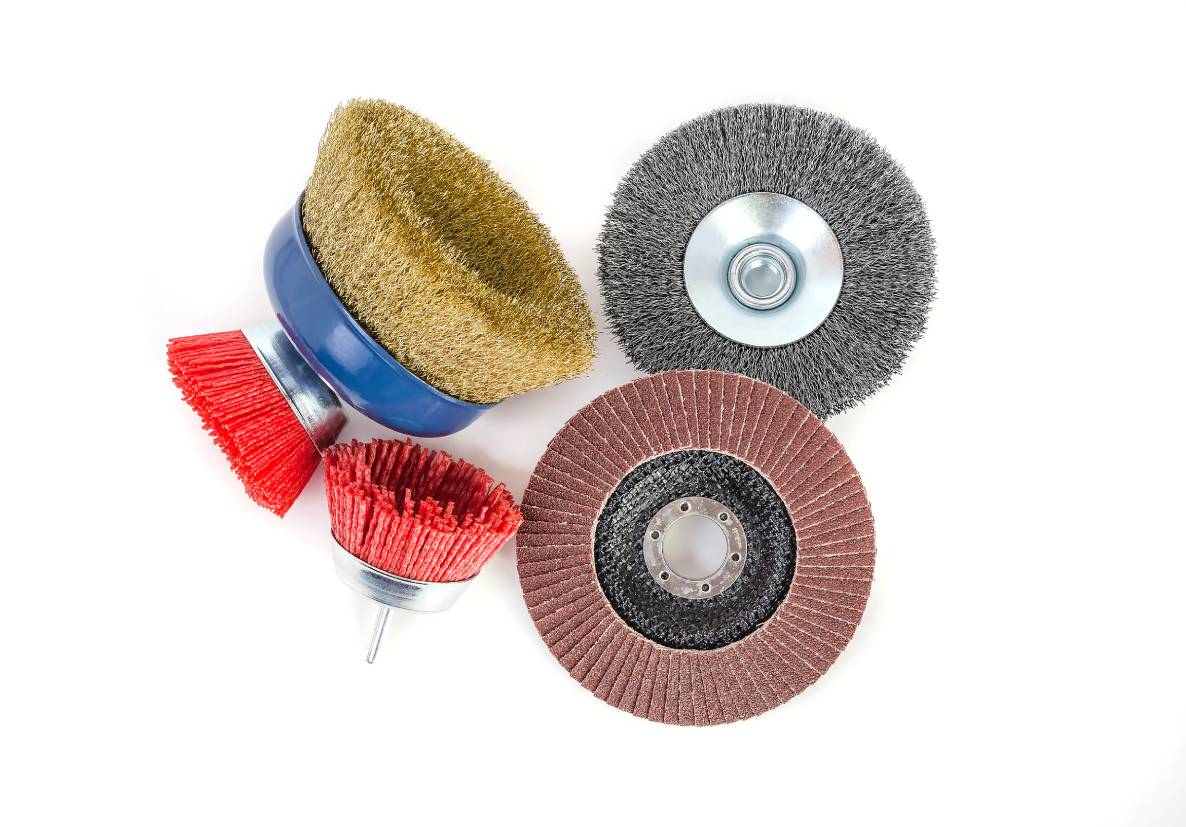 | | |
| --- | --- |
| Uses | Paint, floors. trims |
A Disc Sander is another sander with various usages. They are known for their disc-shaped surface, which gives them a distinctive look. Disc sanders have different configurations and models, but they all function on the same principle. They are fantastic for rougher work where you need to strip off a lot of material and can reach areas belt sanders cannot approach. There are disc sanders of all sizes, so smaller ones can be handled with one hand, while you will need both hands for larger disc sanders.
Pros
Fantastic for rougher work
Great for stripping off a lot of material
Can reach areas other sanders cannot
---
6.

  Vibrating Sander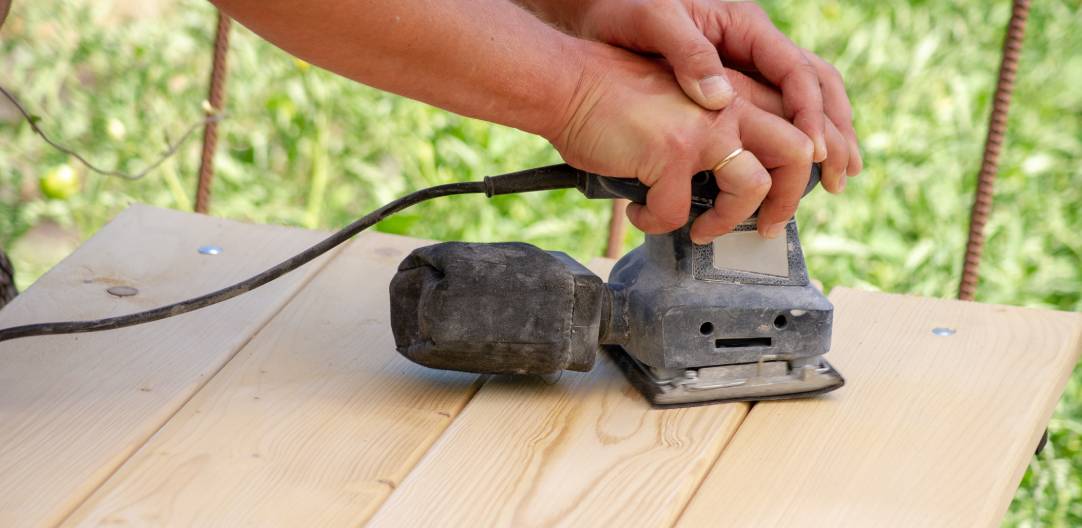 A vibrating sander is mainly used to smooth out the wood after using a drum sander. It's the same size as a drum sander, but it's much lighter, making it easier to use. Instead of a belt, this sander has a vibrating sanding pad that sands the surface. That's why they are easier to move across the smooth parts of the floor. They are less likely to damage your floor, and they are easy to operate.
Pros
Light
Less likely to damage your floor
Easy to operate
---
7.

  Spindle Sander
| | |
| --- | --- |
| Uses | Furniture, floors, small wood items |
A spindle sander is a fantastic tool that you can use for various sanding projects. It can remove saw marks and splinters while it can sand curves and holes. It will help you to be precise and finish the sanding job fast. They have a sander mounted on a tube-like base, and they are incredibly stable because they are table-mounted.
Pros
Stable
Precise
Good machine control
Fast
---
8.

  Edge Sander
An edge sander will be your best friend to do the tricky edgework that other sanders cannot reach. So if you need to sand portions of the wall near the wall edges or railings, this should be your tool. Edge sanders have an orbital pad with a built-in dust bag, and they are pretty heavy. You will need to handle this sander carefully, as it can damage the wood if not used properly. They are great at removing surface material as long as you are cautious.
Pros
Great for tricky edgework
Excellent at removing surface material
Cons
Damages the floor if not used properly
Heavy
Floor Sanding Tips & Tricks
Floor sanding can be a tough job, so it's always helpful to have some tricks up your sleeve to make the job easier. Here are a couple of floor sanding tips and tricks to make the sanding job easier for you.
Stay Safe
First of all, before you begin any sanding project, make sure that you have protective gear that will keep you safe from possible injuries. Always wear gloves, goggles, and a dust mask when sanding. We recommend wearing long sleeves to prevent small particles from touching your skin.
Vacuum
Vacuuming is very important when sanding. You should vacuum the floor between passes to ensure that pieces of grit will not damage the floor. When vacuuming, pay attention to cracks along the baseboards and between the planks. Also, you should always vacuum the floor thoroughly before applying a coating. If you coat the floor before cleaning, you risk dust showing up on the floor surface permanently. So, always dust the floor after a sanding job, and wipe it with a microfiber cloth.
Conclusion
There are various types of floor sanders, and each one of them has unique characteristics and features. Before you begin your sanding job, learn more about each floor sander type and then decide which one suits your needs. You can always come back to the article if you need a reminder!
---
Featured Image Credit: Karepastock, Shutterstock