6 Types of Interior Paint: Which Should You Choose?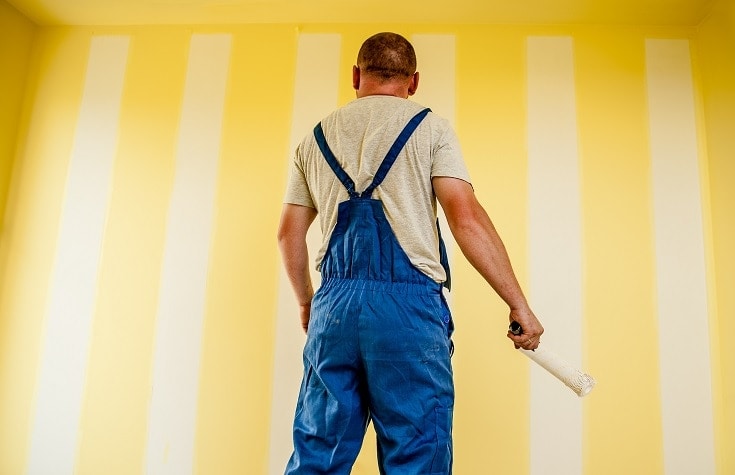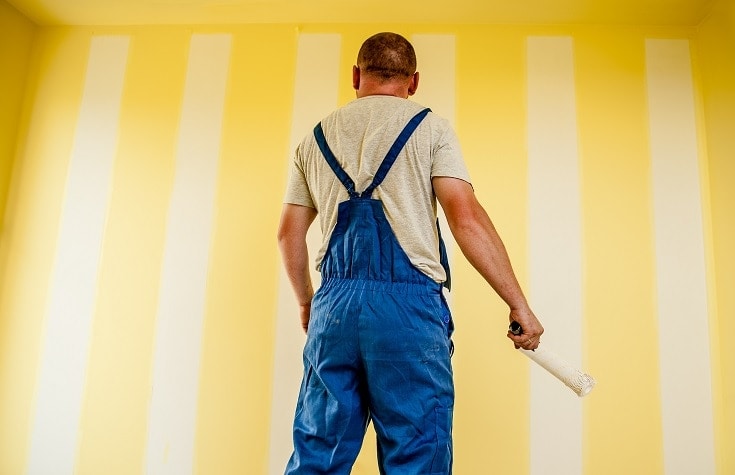 You've decided it's time to tackle that painting project. Your next step after choosing a color scheme is to select the type of interior paint to use. This choice has the potential to provide long-lasting, attractive results — but only if you make an informed decision.
If you're in doubt over which interior paint to select, read on. We've listed six types of interior paints and helpful suggestions for deciding when it's best to use each one.
Interior paints come in two categories, oil and latex, and a variety of sheens. We'll go over the essential differences between oil paints and latex paints. We'll also explain the importance of sheen and suggest which level of shine works best in which rooms.
Oil Paints
More traditionally used due to their durability, versatility on a variety of surfaces, and higher gloss, oil paints go on smoother and tend to be longer lasting. Their hard finish resists stains and damage while being easier to clean.
The main disadvantage of oil paints is the release of VOCs (volatile organic compounds) during application and throughout the longer drying process. VOCs should be taken seriously in relation to your health and those near the area being painted. Be sure to work with oil paints in a well-ventilated area, wear a breathing mask, and avoid exposing children and pets. Also, keep in mind that cleaning oil paint off your painting supplies requires a solvent, such as paint thinner.
---
Latex Paints
A better choice when it comes to avoiding exposure to VOCs, latex paints have a number of additional advantages. They're easy to apply, require less effort to clean up your painting materials, dry faster, and are durable.
Latex paints have the edge over oil paints in resisting mildewing and yellowing. Choose a latex paint for any room that tends to get extra moisture, such as your bathroom, kitchen, or laundry room.

Choosing the Best Sheen
Sheen refers to the level of gloss in your paint and the resulting shine. Different finishes mixed into your interior paint determines how much sheen. Certain rooms and fixtures that tend to experience more mess, moisture, and general use will benefit from a high sheen. In contrast, a low sheen is ideal for paints with more pigment and for covering walls with dents, patches, and small holes.
The following six different types of interior paints each have a different level of sheen. Knowing the benefits and limitations of each can help your next painting project go smoother and get you better results.
The 6 Types of Interior Paint
1.

Flat/Matte Paint
With the lowest level of sheen, flat/matte paint dries with a matte finish. The resulting appearance gives your walls a smooth, uniform finish. Use flat/matte paint on drywall and on surfaces that you'd like to hide multiple imperfections. It's ideal for older homes, and due to its quality of absorbing light, even new scratches and light damage tend to go unnoticed. However, keep in mind that it's nearly impossible to clean and will need regular touch-ups. You'll want to avoid applying flat paint in messy portions of your home and instead, reserve it for adult bedrooms and less frequently used rooms.
---
2.

Matte Enamel Paint
If you prefer a matte finish but would like more durability, matte enamel may be your best choice. It's easier to clean and doesn't require retouching. You can use it in messier areas, such as kitchens, children's bedrooms, and family rooms, with the confidence that you can wipe it clean.
---
3.

Satin Paint
One of the most common interior paints, satin paint has an attractive luster and is easy to clean. When in doubt, satin interior paint is an excellent choice for almost every room of your home, from the kitchen to the living room. However, make sure you choose walls with little to no damage. The higher sheen reflects more light and shows more nicks, marks, and even paint strokes.
---
4.

Eggshell Paint
With a bit less sheen than satin, eggshell is another popular interior paint choice. Though less smooth, it has a subtle, pleasing finish that doesn't highlight flaws as much as satin. Also, it's easy to apply and may only need one coat. More importantly, it's easy to clean, making it an excellent choice for dining rooms and living rooms.
---
5.

Semi-Gloss Paint
Montage Signature Interior/Exterior Eco-Friendly Paint, Navajo White, Semi Gloss, 1 Gallon
Eco-Friendly Paint - Montage Paint Is A High Quality, Environmentally Friendly Option For Painting Your Home Or Commercial Building
Designed For Interior Or Exterior Use - Perfect For A Variety Of Indoor And Outdoor Project Surfaces, Such As Walls, Ceilings & More!
Excellent Coverage - Our Semi-gloss, Eggshell, and Low-sheen Finishes Apply Smoothly And Provide Excellent Coverage, While Providing...
With a rather high level of sheen, semi-gloss paint works best on trim and chair rails. The hard finish makes it easy to wash clean with soap and water. Apply it to kitchens or high-humidity areas such as bathrooms. However, remember that paints with a high shine bring more attention to imperfections, damage, and flaws.
---
6.

High Gloss Paint
Majic Paints 8-1584-2 Diamond Hard Acrylic Enamel High Gloss Paint, 1-Quart (32 oz), Tint Base #4...
Color: Neutral Tint Base #4
ALL-PURPOSE USE: Perfect for wood, metal, brick, drywall, glass, steel, tile, vinyl, aluminum, most plastics, copper, and masonry
EASY-TO-APPLY: Low odor, non-flammable water base formula out performs conventional oil base paints and is rust-inhibiting to protect...
Used primarily on wood surfaces — particularly, surfaces that tend to get messy, such as cabinets, trim, baseboards, chair rails, and doors — high gloss has a hard, shiny appearance. It's easy to clean and can be a great choice for your kitchen. Again, be mindful of painting high gloss on flawed surfaces. High gloss paint also tends to require more than one coat.

Conclusion: Interior Paint Types
We hope that our list of six types of interior paints, along with our explanation of oil versus latex paint, helps you determine what to choose for your next paint project. With the right interior paint, you can achieve the look you want.
See Also:
---
Featured Image Credit By: CC0 Public Domain, Pxhere