United Windows vs. Andersen: Pros, Cons, & Differences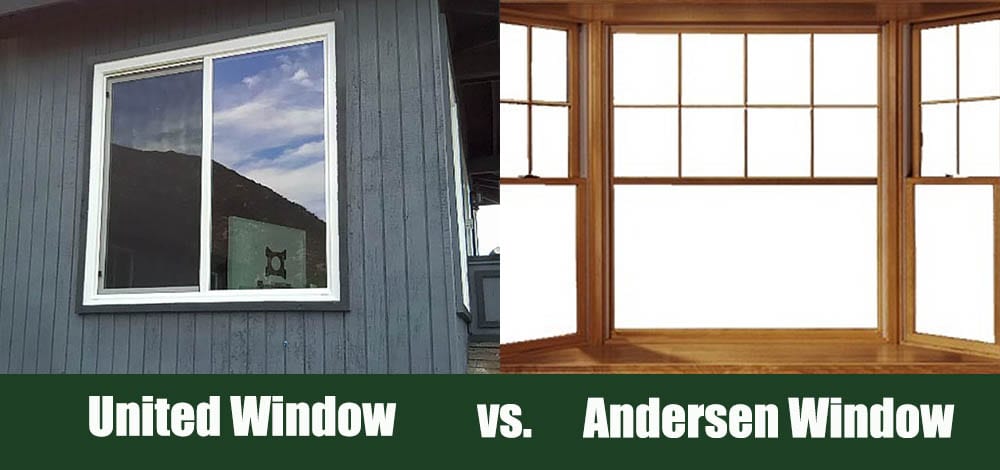 Are you looking for a new home window from a trusted company such as United Windows or Andersen? One of the most challenging projects homeowners face is selecting and installing windows. It's tempting to call a local window dealer or a low-bid contractor. But that's not always a good idea.
If you're looking to reface your home, the choice might be tougher than you expect! That's why we decided to put together this article about United Windows and Andersen Windows. These companies have been in business for a long time. They're similar in their offering of residential and commercial windows.
In this article, we'll break down the differences between the two. We'll also look at the pros and cons of United Windows and Andersen. That way, it'll be easier for you to choose the best bet. But first, what are the best windows? Keep reading to learn more!

The Best Windows for Your Home
The best windows are casement windows. They work by swinging out like a door. They're fast and easy to open. It makes them great for smaller rooms or areas that need good ventilation.
Sometimes, casement windows are called awning windows. It's because they have a little lip in front that helps keep the rain out when the window is open.
They're also an excellent choice if you want to add new windows to some unplanned areas, such as bay windows or triangle-shaped spaces between walls.
Casement windows are preferred for their efficiency, reliability, and ability to be opened from any outdoor angle. They can be helpful for buildings that do not contain interior hallways; they allow direct access from outside to any location within the building.
Now that you know the best windows for your home, let's look at the two window manufacturing firms: United Windows and Andersen.

Overview of United Windows
United Windows is a locally owned and operated business in Springfield, United States. Their goal is to provide customers with quality products at reasonable prices. United Windows sells top-quality replacement windows, doors, siding, and roofing products.
Their focus on the window market has allowed them to expand their selection of styles, sizes, and colors of vinyl windows. They also have many options of patio doors, entry doors, storm windows, and energy-efficient glass products.
Whether you are looking for traditional or contemporary designs, United Windows is here to help you find what will work best for your home.
Why Choose United Windows for Your Windows
Choosing the right replacement windows for your home can be a daunting task. There are many things to consider, including cost, installation, and warranty. Some of the reasons why you should choose United Windows for your replacement windows include:
Tight Weather-Resistance: Their custom-made windows have a tight seal that will help keep out the heat during the summer and cold in the winter. With these kinds of windows in your home, you can start saving money today!
Durability: United Windows use the highest quality materials in their windows. It helps ensure that your windows will last for years. Your investment will be well worth the price.
Improved Quality: The custom-made windows that United Windows offers are far superior to what you can find at other companies. It's because they are built to last while keeping energy costs low.
Variety: Whether you're looking for bow and bay or casement windows, United Windows has them all! No matter what style you prefer or what works best with your home, United Windows has you covered.
Pros
They have any window style and size you want.
The company's windows are made of durable materials.
Their windows look classy compared to other types of windows.
They will give you a free warranty and installation services.
They offer different custom window options.
Cons
Their window prices are high.
United Windows doesn't have a return policy.

Overview of Andersen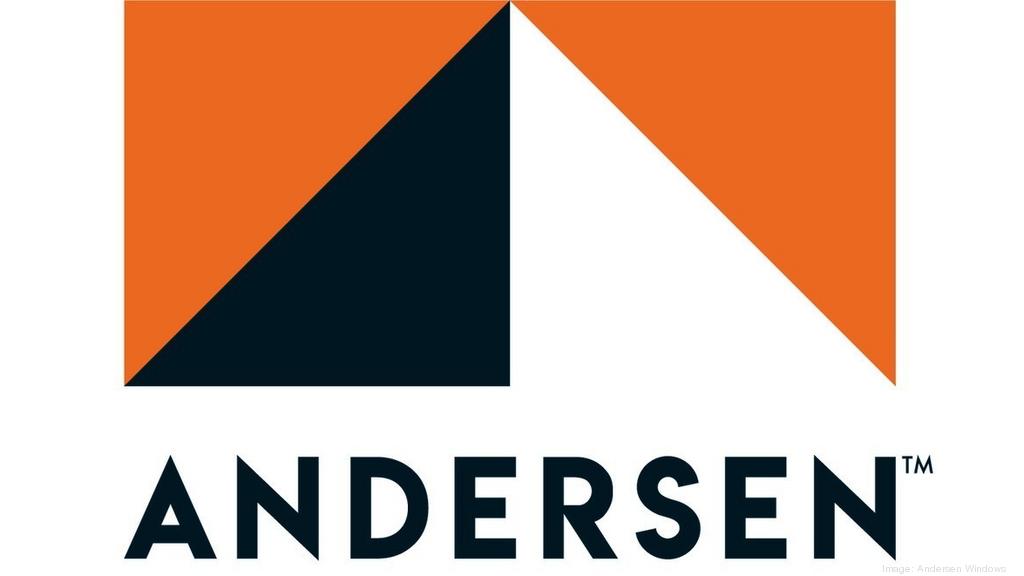 Andersen Corporation manufactures windows, doors, patio doors, and related accessories. Today, the company operates from a single facility in Bayport, Minnesota but they have sales offices throughout the US and Canada. They also have facilities in Mexico, Europe, and Asia-Pacific region, China, and Vietnam.
The Andersen Corporation manufactures windows and doors for both residential and commercial markets. They have grown to become one of the largest window and door manufacturers in the United States.
Andersen is known for its energy-saving windows and doors, maintaining its reputation as a leader in the window and door industry. They are constantly developing new ways to improve their products and reduce costs for customers.
Why Choose Andersen for Your Windows
If you are looking to replace your windows, Andersen Windows is a perfect fit. They offer unique features that you won't find with other manufacturers. Here are a few reasons why you should choose Andersen for your windows:
Durability: The windows are built to last, and they come with a lifetime warranty that lasts as long as you own your home. You can rest assured that your investment will never need to be replaced for as long as the house stands.
Quality: Andersen offers high-quality products, and their windows are no exception. They offer triple locking sashes, patented corner bead design, and insect screens. They'll protect your home against those unwanted pests. Andersen also offers energy-efficient products. The products will help you save money on your monthly heating and cooling bills.
Ease of installation: Almost anybody can install these windows. But, if you want them installed by a professional, Andersen offers installation services. The staff at Andersen is quite knowledgeable about their product line. So, if you have any questions or concerns about these windows, they will answer them.
Unique options: Andersen offers more customization options than many of its competitors. So, you can get what you want; no need to settle for something that doesn't quite fit your preferences. They offer different exterior styles and window shapes, including hopper and casement varieties. There are also different interior shapes and glass options. It includes double-glazed panels that reduce outside noise while still allowing fresh air inside the house.
Pros
They offer some of the highest-rated windows.
Andersen windows are often affordable.
Their windows are strong, durable, and more energy-efficient than most standard replacement windows.
Their windows require low maintenance.
Their windows minimize sound transmission.
Andersen windows increase your home's curb appeal.
Cons
They have limited options when it comes to styles.
Andersen windows break easily.

What Are the Differences Between United Windows and Andersen?
While both United Windows and Andersen offer a wide variety of window styles, sizes, and colors, there are many differences between the two companies. Each one has unique ways of manufacturing windows. That's why one may be more expensive than the other.
Here are notable differences between the two window companies.
1.

Material
United Windows uses vinyl or aluminum frames, while Andersen uses wood and fiberglass frames. Vinyl is less expensive but it is not as durable as aluminum or wood. So, more people buy vinyl instead of other materials such as aluminum or wood.
On the other hand, fiberglass is stronger and heavier than vinyl, and it has a higher price. Wood has a texture almost like fiberglass, but it is more prone to rot than fiberglass.
---
2.

Warranty Period
United Windows offers a limited 10-year warranty for their windows from the purchase date. Andersen provides a lifetime warranty period for their windows. But other components have a 5-year warranty period.
However, United Windows' products are much cheaper than Andersen's products. So, more people will choose to buy them regardless of the limited warranty period.
---
3.

Durability
United Windows are known for their windows' durability. Many experts recommend them over other window brands. With proper maintenance, these windows can last up to 30 years without issues.
Andersen is also known for a high level of durability, but not as good as United Windows. They can last for about 20 years.
---
4.

Noise Insulation
United Windows is one of the best windows in noise insulation. Besides, this brand has been designed with double glazing. This is an amazing quality when it comes to soundproofing.
On the other hand, Andersen is known for offering quality windows. But, it does not have double glazing in its products so far. That means that there's some difference between these two brands in noise insulation.
---
5.

Aesthetic Appeal
This is a major factor when deciding on the type of windows to install in your home. The aesthetic appeal of the windows must match the interior or exterior design of your home.
Both United Windows and Anderson windows are renowned for their aesthetic appeal. But United Windows is more attractive when it comes to color and design. They have a variety of colors to choose from. You can even get your windows customized to suit your preference.
On the other hand, Andersen windows have a classic look. It's not as attractive as that of the United Windows. But when it comes to functionality, they are both at par with each other.
---
6.

Installation Process
The United Windows and Anderson are the two most well-known companies in the world of window installation. They both offer a wide range of windows and doors. But, the installation process is slightly different between them.
Anderson windows use a snap-in system for their windows. It means that you have to attach all the window parts before installing them in your home.
On the other hand, United Windows uses a frame-in system that utilizes metal frames to hold all the pieces together. Usually, the frame-in system is easier to use as you can put this entire unit onto your home in one piece.
---
7.

Frame Material
The window frame is a crucial part of any window. It is the structure and support for the glass. The type of material used for the window frame determines its durability, stability, and appearance. Besides, it also affects the energy efficiency of your windows.
The frame can be made of vinyl, aluminum, polymer, wood, and many more. Most frames of Andersen windows are made from a thermoplastic polymer, aluminum, and wood fibers. On the other hand, the frames of United Windows are made from vinyl. Both materials are highly durable and are known for their longevity.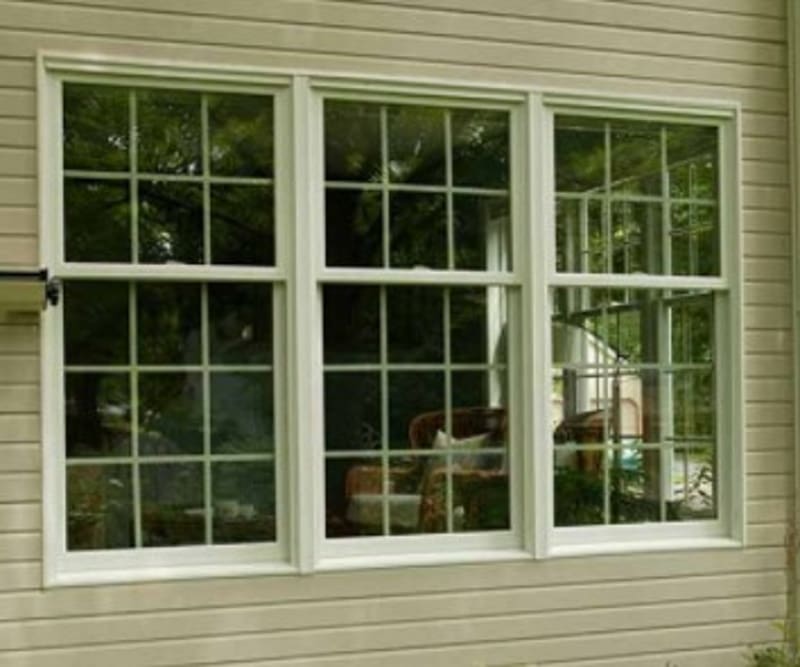 United Windows and Andersen Windows' Styles
United Windows
They offer a variety of window styles to suit your home and lifestyle. Their window types include:
Dual-pane
Vinyl
Aluminum clad wood
Composite
Bay/bow
Casement windows
Each type of window has its advantages and disadvantages depending on your needs. For example, vinyl windows are great for those who want to maintain their home's existing look.
But, if you want to maximize natural light in your home, you might want to opt for aluminum-clad wood windows instead.
---
Andersen
They offer a wide range of replacement window styles as well. They have the following window types:
Double-hung
Bay/bow
Casement
Picture windows
Patio windows.
Each type is available with various glass options. They include low e-glass and argon gas between panes for energy efficiency.
For example, if you're looking for patio doors with a contemporary look, Andersen may be the best choice. It's because they offer many designs with sleek silhouettes and modern finishes to help boost curb appeal.

Window Series
United Windows
United 6000 Series Casement: The 6000 Series Casement Window boasts a beautiful design. Also, it has easy-to-use handles, balance systems, and tilt latches. This window is excellent for any room in your home. With its deep reveal, you'll have no problem filling this window with the beautiful drapes or curtains of your choice. The 6000 Series Casement Window comes in many beautiful styles.
7400 Series: The 84-inch 7400 Series Fixed Picture Window from United Window Systems is an excellent choice for any room in your home. This window has a 7/8 inch thick Low-E4 glass for maximum energy efficiency. It also has an aluminum-clad wood construction for durability and performance. The window has a seal between the sash and frame. It helps insulate your home from heat and cold. The classic colonial design blends seamlessly with most architectural styles. The 7400 Series Fixed Picture Window also offers convenient features like a low-profile sill for easy cleaning and maintenance. Besides, it has an adjustable latch, which lets you keep your window open when you want to, even when it isn't raised.
8000 Series Double Hung: The 8000 Series is a popular and affordable line of windows. Besides offering excellent performance, the 8000 Series has an attractive appearance. The 8000 Series offers various options, sizes, colors, hardware, and screen types. They are available in single-hung, double-hung, fixed, and specialty windows. The 8000 Series is an excellent option for all residential and commercial applications.
---
Andersen
100 Series: The 100 Series from Andersen is identified by its smooth and clean look. The window's sturdy aluminum frame is designed for durable and energy-efficient performance. It makes the 100 Series perfect for both residential and commercial use. The many outstanding qualities of the 100 Series make it one of the most popular windows available today. For example, its superior durability makes it ideal for high-traffic areas such as schools and shopping malls.
200 Series: The 200 Series Windows provide an outstanding balance of beauty, performance, and value. They have a stylish design and expansive glass areas. These windows have the strength to complement homes in all weather conditions. The 200 Series brings your home to life with the stunning beauty of natural light. Also, these windows require low maintenance.
E-Series: E-Series offers the exceptional quality of Andersen energy-efficient windows at an affordable price. An additional feature that makes these windows stand out is three-dimensional exterior screens. They offer an extra layer of protection against rain and snow.
A-Series: The A-Series is the most energy-efficient Andersen window series. It's also an affordable option that homeowners want. They have many options to choose from to fit your needs. A-Series Windows utilize a variety of glass, screen, and grille options. They come in annealed glass, tempered glass, Low-E4 glass, and triple-pane glass. The beauty and elegance of this window series are undeniable.
400 Series: The 400 Series of Andersen windows have a classic design with several features, making them perfect for any home. They are available in seven exterior color options and four interior color options that are customizable to fit any home. The 400 Series offers the ultimate performance and style, making it an excellent choice for any home. You can open the top or bottom part independently since it is a double-hung window. It means that you can open either side to let in more air and light and have more ventilation in your home.

Conclusion
In the end, it's clear that both United Windows and Andersen manufacture quality windows and doors, each with its benefits. It will come down to the price point.
Even if one looks more attractive in terms of potential savings and discounts, you must consider the cost of installation. Also, you should look at the maintenance needed over time to see who the best choice is.
Ultimately, the best window for you will be the one that'll keep your home safe and let in those lovely natural breezes. We hope that this post will help you make an informed decision!
---
Featured Image Credit: Left: United Windows: United Windows.com | Right: Andersen Windows: Andersen.com