How Many Employees Does Home Depot Have? Facts & FAQs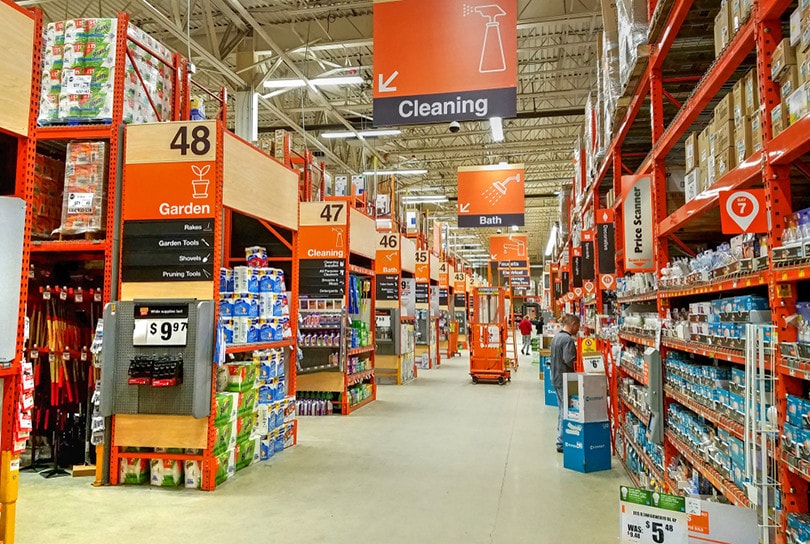 Home Depot is the largest home improvement retailer in the United States, offering a huge variety of tools, materials, services, and more. Based in Atlanta, Georgia, Home Depot has 2,312 locations across the US, Canada, Mexico, Puerto Rico, and Guam. As of December 2021, the company employs a staggering 500,000 people.
How Did Home Depot Start?
The two founders of Home Depot, Bernie Marcus and Arthur Blank, envisioned a one-stop hardware store for DIYers. In 1979, their dream came true—they opened the first two Home Depot stores in Atlanta, Georgia. Unlike other hardware stores of the era, Home Depot was a huge warehouse-style store with virtually everything a DIY enthusiast could want or need.
By 1984, the company had 19 stores with over $250 million in annual revenue. Just 5 years later, Home Depot surpassed Lowe's to become the biggest home improvement retailer in the US. By continually adding new products to their already huge catalog, as well as piloting an installation service, Home Depot established itself as the home improvement store.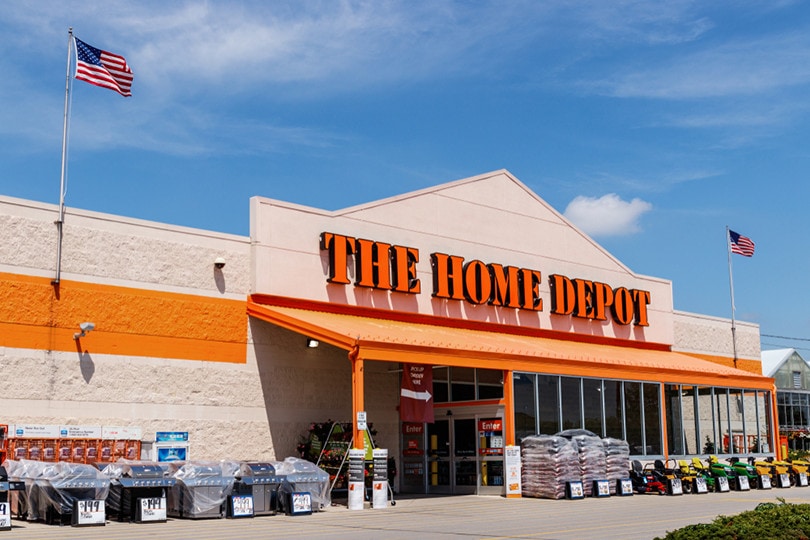 Why Does Home Depot Have So Many Employees?
The bigger a company grows, the more employees they need to staff its locations and serve customers. Since 2009, Home Depot has almost doubled its workforce from 300,000 to nearly 500,000.
As of 2022, Home Depot is doing better than ever. The company expects to hire up to 100,000 new employees for the busy spring season, estimating that most of the US lives within 10 miles of a Home Depot store. It's unclear whether that estimate is for full-time employees, seasonal, or both.
Is Home Depot a Good Place to Work?
Based on thousands of anonymous employee reviews on Glassdoor and Indeed, Home Depot averages about four out of five stars. Most reviews acknowledge that individual stores can vary widely based on the management but state it's usually a relaxed environment that works with your schedule and provides great benefits. Employees also note that not everyone is aware of how to best take advantage of these benefits.
Benefits for employees include health insurance coverage, tuition reimbursement, performance-based yearly bonuses, paid family leave, dependent care, 401k, and more. Employees are also eligible to purchase Home Depot stock at a discounted rate. It's important to note that benefits may not be extended to seasonal or part-time personnel.
Aside from benefits, Home Depot also boasts an extensive skill-training program that helps train employees in home improvement fields as well as store-related fields like cybersecurity and marketing. According to their site, 90% of Home Depot store managers started as hourly associates. If true, it means the home improvement giant has ample room for new associates to develop valuable skills and further their professional careers.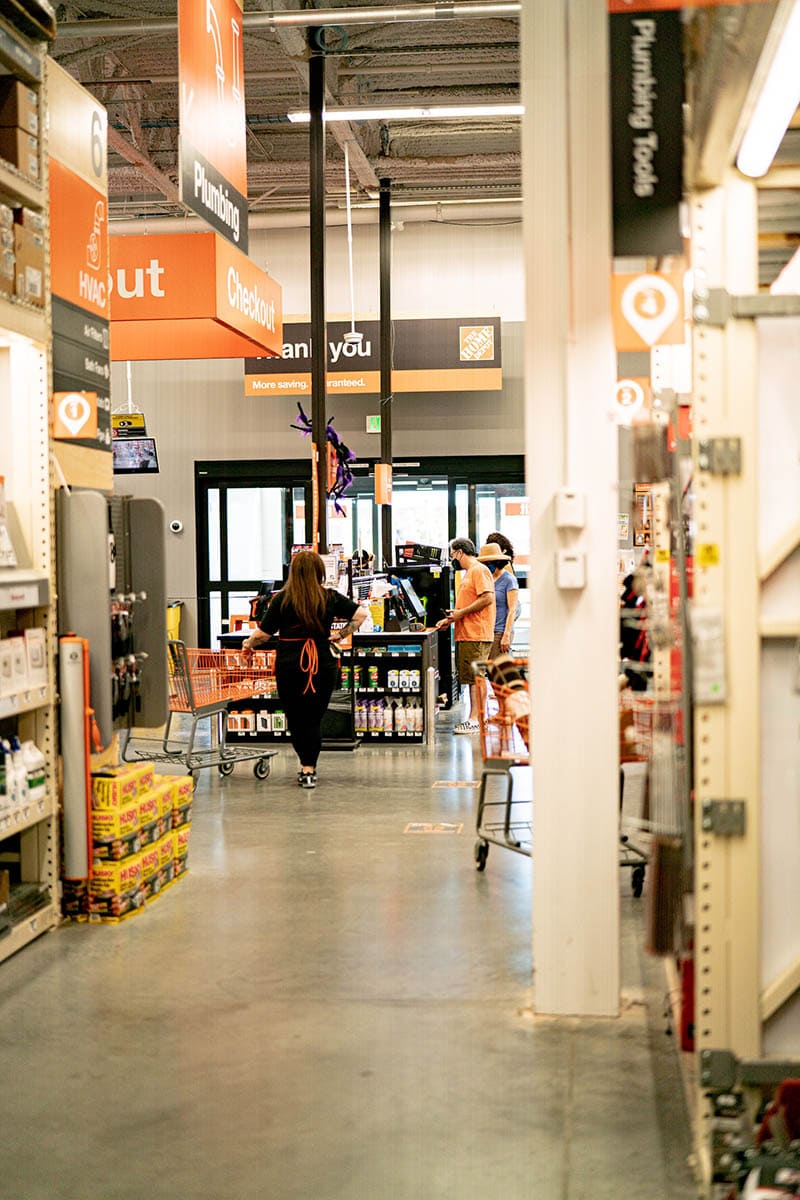 Fun Facts About Home Depot
A company as large as Home Depot is bound to have some interesting tidbits of history.
Let's check out some interesting facts about this home improvement monolith:
Before they were able to fully stock their first two stores, Home Depot's founders filled the shelves and aisles with empty boxes because they believed customers wouldn't like to see empty space.
Orange was chosen as the official color of Home Depot because their early signs were made from circus tent scraps. In fact, they officially trademarked orange backdrops in home improvement ads.
Before their historian/early investor Jennifer Wyatt stepped in, the founders almost named the company Bad Bernie's Buildall.
Home Depot nearly started a convenience store chain in the mid-2000s but decided to focus on improving their flagship stores instead.

Conclusion
Home Depot is the biggest home improvement chain in the US, employing nearly half a million people across its 2,000+ stores. According to anonymous employee reviews, it's a great place to work that offers unique benefits and opportunities to grow.
---
Featured Image Credit: QualityHD, Shutterstock