10 Brilliant Uses for Old CDs: Reuse & Repurposing Ideas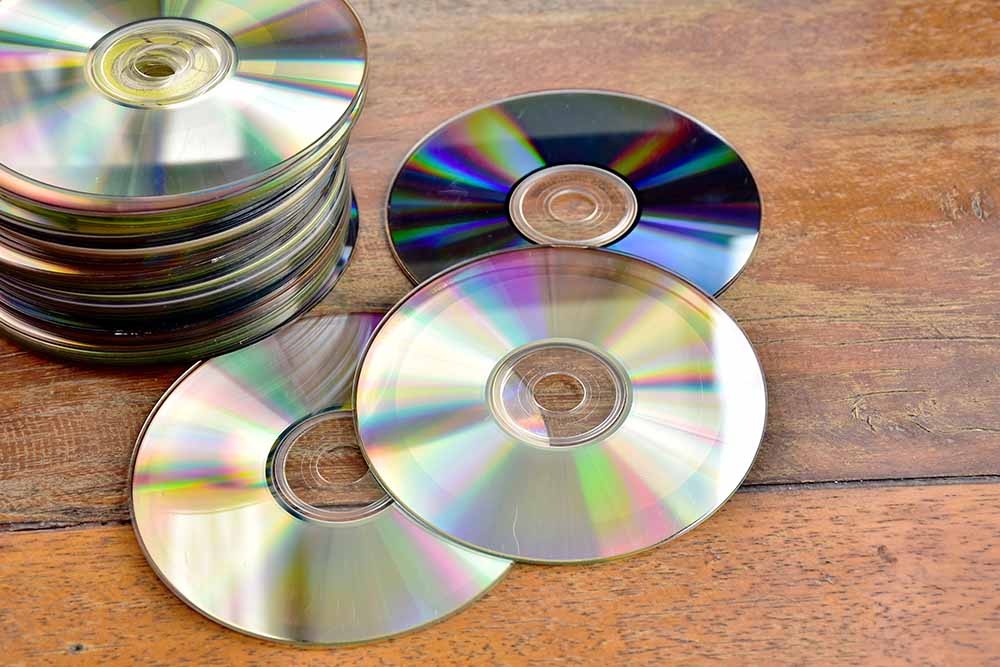 Almost every family has a drawer or a shelf with old CDs waiting to be thrown out. For years, you've probably thought you could put them to good use but never really had any motivation to do so. If that's the case, you're in luck because we've got 10 excellent plans to share to recycle all your old CDs. These plans are simple, innovative, and easy to do with your children in a matter of hours. They all require basic tools and materials, and once you try them out, you'll have a stunning result.

The 10 Brilliant Uses for Old CDs
1.

Flower Pot by hometalk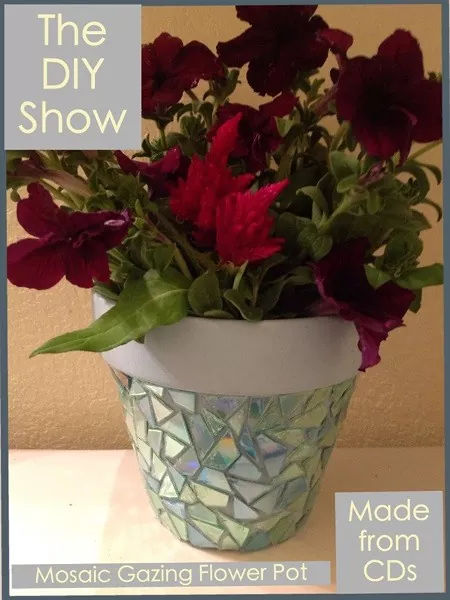 | | |
| --- | --- |
| Materials: | Flower pot, grout, old CDs |
| Tools: | Scissors |
| Difficulty: | Easy |
This upcycled flower pot proves that you don't have to throw away your old CDs but turn them into lovely art pieces. After cutting the desired shapes and sizes of the CD pieces, you simply glue them onto the pot. This method creates a stunning effect that will make your planted pots more charming. This may be one of the simplest DIY plans since you can do it in a short amount of time with minimal skills and equipment needed.
---
2.

Upcycled CD Countertop by hometalk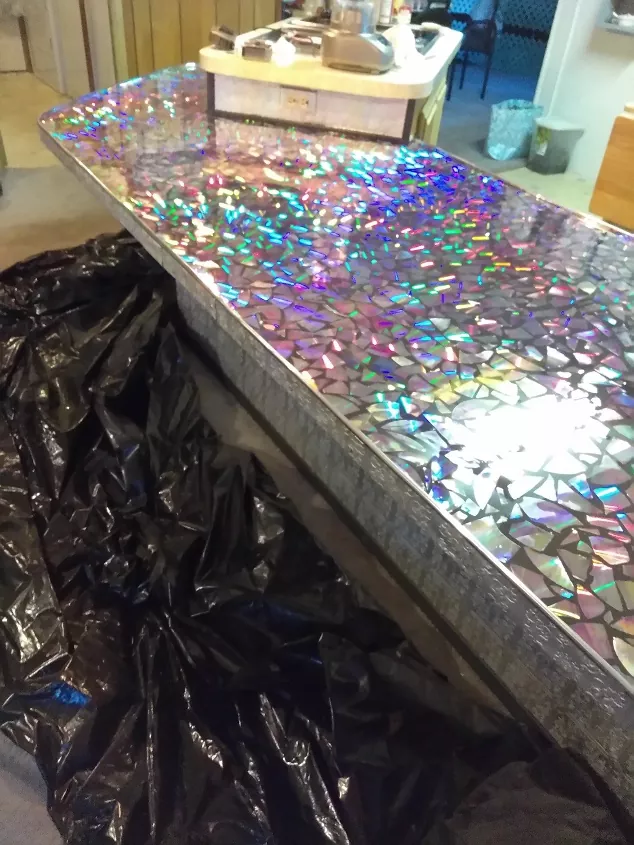 | | |
| --- | --- |
| Materials: | Old CDs, glue, epoxy, paint |
| Tools: | Scissors |
| Difficulty: | Medium |
Creating this upcycled CD countertop may be one of the best ways to make your kitchen area stand out. It may be a bit more challenging, but it is an excellent plan for those passionate about home improvement projects. Once you finish crafting this project, your kitchen will become your home's focal point.
---
3.

Old CD Coasters by Crafts by Amanda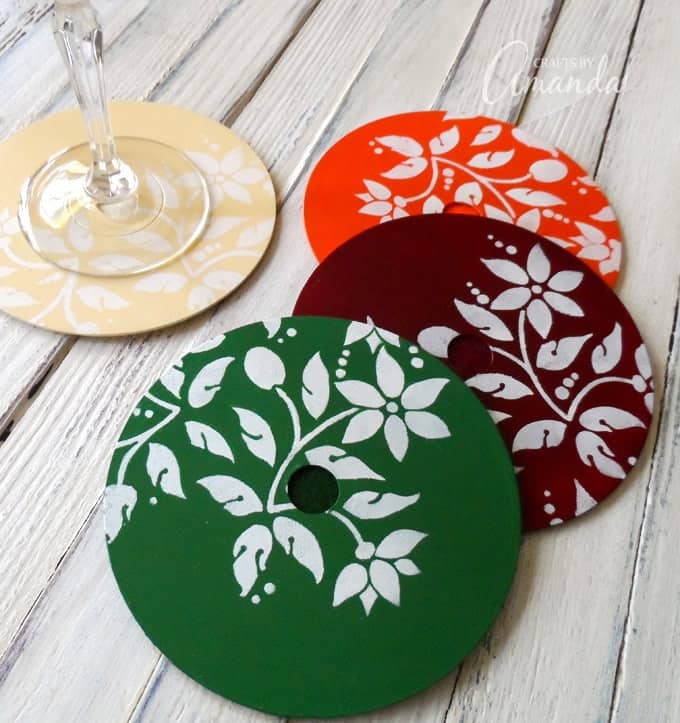 | | |
| --- | --- |
| Materials: | 4 recycled CDs, acrylic paints, matte varnish, felt, glue, stencils, sandpaper |
| Tools: | Scissors |
| Difficulty: | Easy |
The best coasters you can serve your guests are those you made yourself! These DIY coasters are a lovely way to reuse your old CDs and make them into something fun that everyone will enjoy. The best thing about this plan is that you can customize the colors and patterns to your desire. Once you gather all the materials necessary, you can craft these coasters and use them the same evening.
---
4.

Mosaic Decorative Tray by Lovelife and beyond
| | |
| --- | --- |
| Materials: | Broken pieces of old CDs, upcycled tray, glue, cement, damp cloth |
| Tools: | Scissors or scalpel |
| Difficulty: | Medium |
Another relatively simple DIY you can craft on your own using old CDs is this upcycled mosaic tray. It can fit into any aesthetics and richen the space with its unique style. Once you create this project, you will get a versatile decorative tray that you can hang on your wall or simply pair with another work of art in your home.
---
5.

Recycled CD Lamp by instructables
| | |
| --- | --- |
| Materials: | Old CDs, wood circle, lamp holder, silicon sticks, electrical connector, wire, switch, plug |
| Tools: | Drill, screwdriver, glue gun, square ruler, pencil, cutter |
| Difficulty: | Difficult |
One challenging idea that seems crazy at first will be a perfect project for those crafters that love eccentric works of art is this recycled CD lamp. It is a very entertaining piece that creates a unique atmosphere in your home with a simple yet innovative design. It may seem difficult at first—you may need to gather more materials and tools—but once you're done, every moment spent will be worth it.
---
6.

Moon and Stars Nursery by DIYn Crafts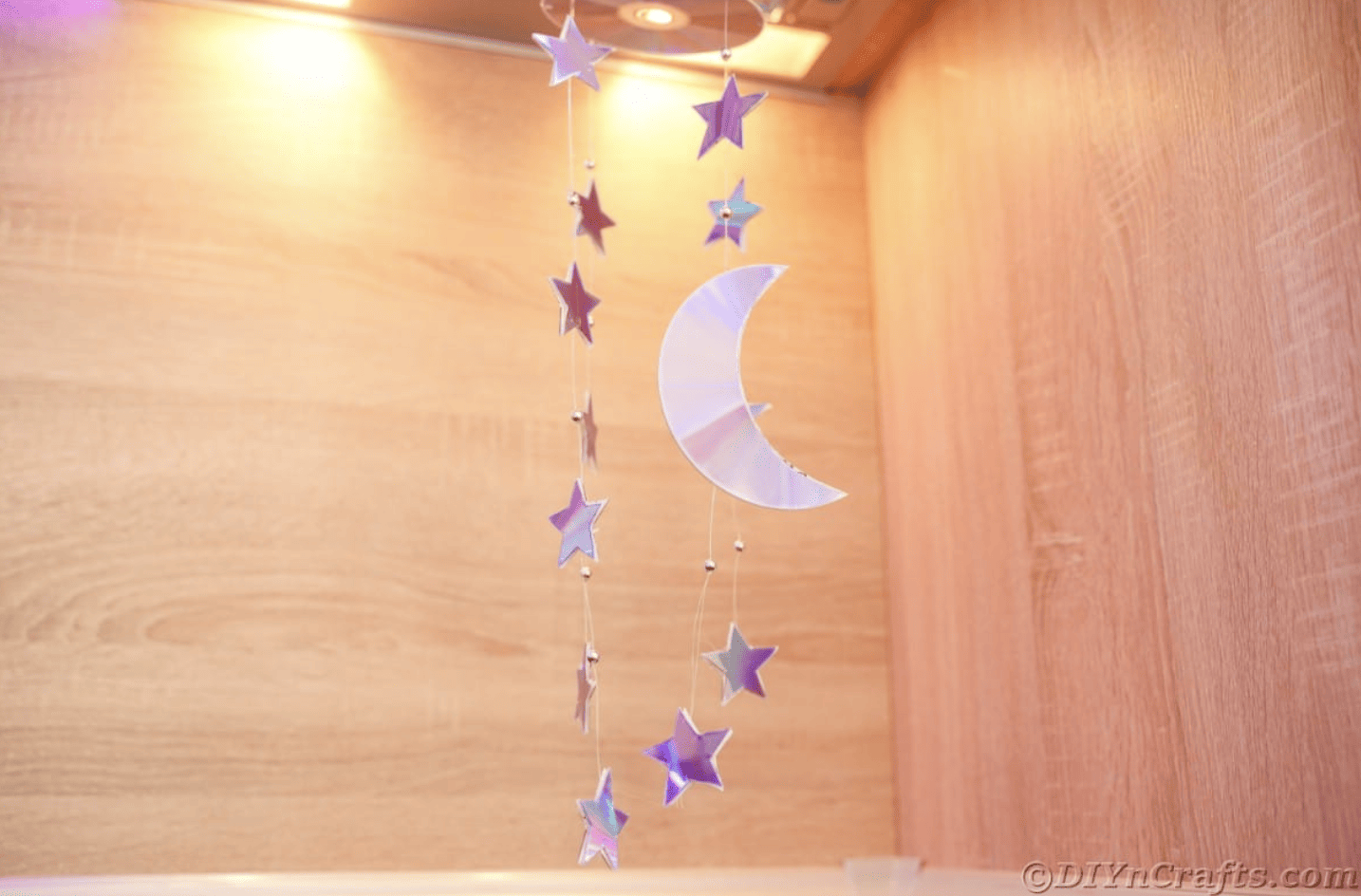 | | |
| --- | --- |
| Materials: | Old CDs, fishing line, beads |
| Tools: | Pencil, scissors, soldering iron, glue gun |
| Difficulty: | Easy |
A moon and stars nursery will be perfect if you're looking for a fun yet adorable addition to your baby's or child's bedroom. The best presents are those that come from the heart and those you've made yourself. If you want to give your baby a gift that will soothe them and have a sentimental value, crafting this DIY project is the best solution for you.
---
7.

Plate and CD Wall Decor
| | |
| --- | --- |
| Materials: | Upcycled plate, old CDs, sandpaper, paint, glue |
| Tools: | Scissors, paint roller |
| Difficulty: | Easy |
Another excellent way to improve the style of your home with old, recycled CDs is this simple plate decor. It takes only a few materials and some essential tools to craft this, and most importantly, you can create it with minimum skills and experience. This decorative CD plate will make an excellent wall piece that will become the focal point of any room.
---
8.

Suncatchers
| | |
| --- | --- |
| Materials: | Old CDs, needle and thread, beads, jump rings, glass paint, 3D paint |
| Tools: | Paper knife |
| Difficulty: | Medium |
Creating a suncatcher out of old CDs may be one of the more creative projects on this list since you can include your children in it. Once you gather all the basic materials, you will easily craft this fun and lovely window decor. Your children will fall in love with the idea, and they'll get an exciting new decoration for their room that they've made on their own.
---
9.

Broken CD Mirror by blog. swag bucks
| | |
| --- | --- |
| Materials: | Upcycled mirror, old CDs, towel |
| Tools: | Glue gun, scissors, hammer |
| Difficulty: | Medium |
A broken CD mirror is another amazing way to recycle old CDs and get a stunning piece of decor you can add to any room. Creating this unique mirror won't take too much of your time. This decoration can stand in the living room, bedroom, hallway, or kid's room, and it will certainly draw some attention.
---
10.

Mosaic Kitchen Backsplash by instructables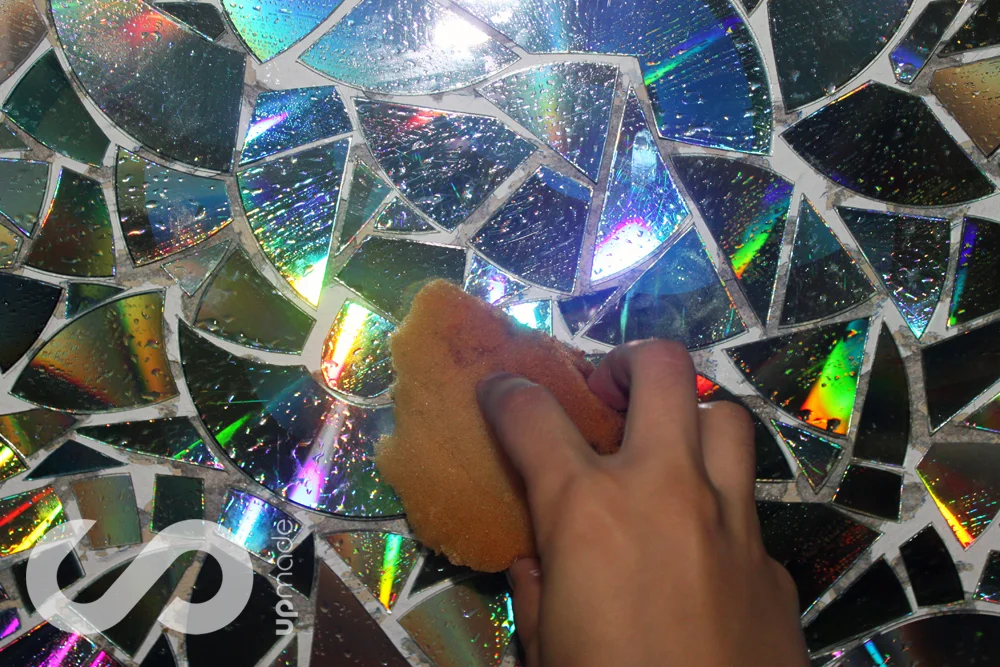 | | |
| --- | --- |
| Materials: | Old CDs, glue, grout, rubber gloves |
| Tools: | Plastic cutting scissors |
| Difficulty: | Medium–difficult |
Upgrading your kitchen has never been simpler or more affordable. A mosaic recycled CD backsplash is a wonderful project that will make your kitchen look much more creative and unique. Since this is the room that the entire family uses most of the day, making it unique and welcoming is an essential task, which you can easily accomplish with this project.

Final Thoughts
After you're done with your research, you can begin crafting one of these plans that you like best. Some of them are straightforward, although some may be a bit more challenging. Either way, each plan will improve the design of your home, bringing a charming and eccentric atmosphere. The best part is you can always customize these plans to create an entirely new and unique one.
See also: Are CDs Recyclable? How Do You Properly Dispose of Them?
---
Featured Image Credit: MoSiwa, Shutterstock