Vitamix 6500 Blender Review 2023 – Pros, Cons & Verdict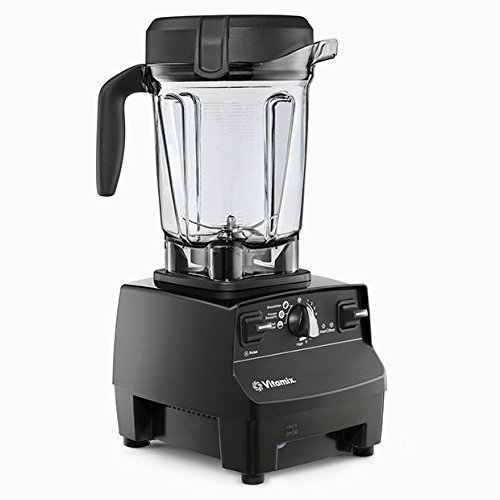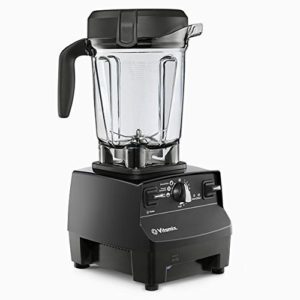 We give the Vitamix 6500 Blender a rating of 4.4 out of 5 stars. 
Build Quality: 4.5/5
Power: 5/5
Features: 4.5/5
Price: 3.5/5
Review Summary
Vitamix blenders are not like their competition. The Vitamix 6500 (like all of its Vitamix brothers and sisters) is incredibly powerful. And it's rich enough in features to make anything from ice cream, to steaming soup.
This particular unit is loaded with features that make it friendly for an amateur kitchen. Its low profile container makes it easy to store, and its three pre-programmed settings make it a breeze for anyone to use.
One of the best things about the 6500 is simply its lack of cons. There aren't very many issues to report. The price hurdle is certainly going to trip up many potential buyers, but if you can get past it, you're probably going to find a lot to like.
Of course, you shouldn't just passively take our word for it. Read on for a more comprehensive review of the Vitamix 6500 to see if it is worth the money.
 Vitamix 6500: A Quick Look
Pros
Powerful
Low-profile container
Speed settings
Presets
Cons
Vitamix blenders are relatively pricey compared to other brands
Specifications
Company: Vitamix

Model: 6500

Dimensions: 17.25 x 7.25 x 8.75 in

Weight: 13 lbs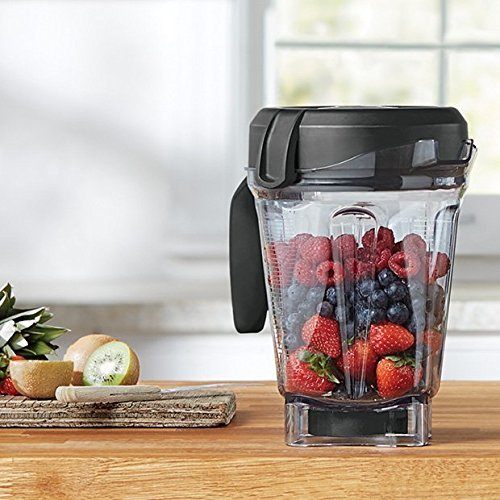 Pre-Programmed Settings: Good for Ease of Use
This blender features three pre-programmed settings (smoothie, hot soup, and cold desert) so that you can easily access some of the blender's best functions.

Many people expect their blender to have pre-programmed settings, but because this unit skews more toward commercial-quality performance, it relies more on speed control than on pre-programmed speed settings.

Since Vitamix blenders are so often used by pros, many of their units don't even feature pre-programmed settings.

That being the case, it's nice to see that they're included here.

With pre-programmed settings, you can push a button and walk away, trusting that the blender will prepare your food the exact way that you want it to.
Easy to Store: Good for Users with Limited Cabinet Space
The Vitamix 6500 comes with an incredible, 64-ounce blending container that can produce up to a half-gallon of smoothie.

This is a standard feature of every Vitamix blender. But historically, the massive size has made them hard to store.

Vitamix has addressed this issue by making the container on this unit short and stout. As a result, you get an easy-to-store container with loads of space.
Pulse Mode: Good for Coarse Food
Last, but certainly not least, this unit also comes with a pulse feature that will make it easy to prepare coarser foods like hummus or pesto.

Sounds pretty standard, right? Pulse mode is actually something that you'll find even on cheaper blenders. However,  in the past, Vitamix has left this feature out of some of their most popular products.

The inclusion of the pulse mode on this blender solidifies it as a product that is both easy to use and extremely high-performing.
FAQ
What kind of warranty are we talking about here?

Vitamix blenders all come with an impressive seven-year warranty.

Can Vitamix blenders be used for juicing?

Blenders and juicers extract nutrients from fruits and vegetables in different ways. Juicers exclude the pulp for a much thinner consistency, while blenders include it, creating the consistency that is common to smoothies. However, the power of the Vitamix blenders can produce a drink consistency that is similar to that of a juicer.

Is this blender noisy?

Unfortunately, yes. Most blenders are generally pretty noisy, and this one packs a lot of juice. It's a noisy blender, but the noise is a reminder of just how powerful it is!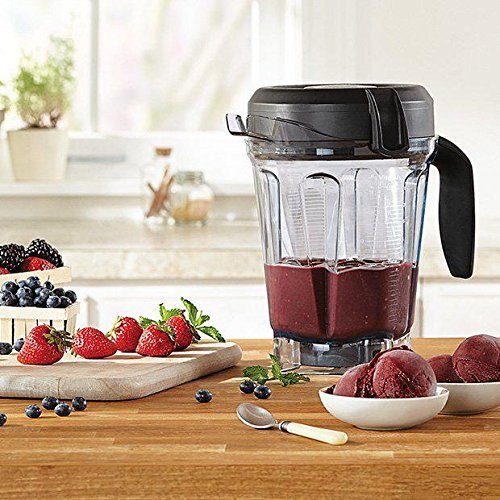 What the Users Say
People who use Vitamix 6500 usually like it. A lot. People are particularly fond of the pre-programmed settings that make using the blender a little bit easier and more straightforward.

The smoothie, soup, and cold desert switches make using some of the blender's coolest features a snap.

And of course, we also hear from a lot of people who love the versatility. Many users aren't accustomed to having a blender that can make ice cream and soup.

In terms of reported problems, we've heard very little. Some users do mention that the blender will begin to overheat after extensive use.

Unfortunately, this is an issue that will be common with just about any blender that you come across. However, we've found that the motor on the Vitamix 6500 is very good at standing up to just about any regular kitchen task that you can throw at it.

The consensus for the Vitamix 6500 is very positive.

Conclusion
With loads of power, easy-to-use settings, and high-quality results, the truth is that just about anyone can find something to like in the Vitamix 6500.

As we said in our overview, the price is probably going to be the biggest problem that most buyers run into.

The matter of overheating is also an issue, but it most likely won't be provoked by regular use.

Given its remarkable features, combined with the lack of serious issues, we think that the Vitamix 6500 is certainly something that shoppers should consider as a serious option for their blending needs.

Of course, now that you know all about it, you don't need us anymore. You can make your own, well-informed decision.

Looking for direct comparisons of these powerful Vitamix appliances? Try: