9 Simple Ways To Keep Bugs Out of Your Pool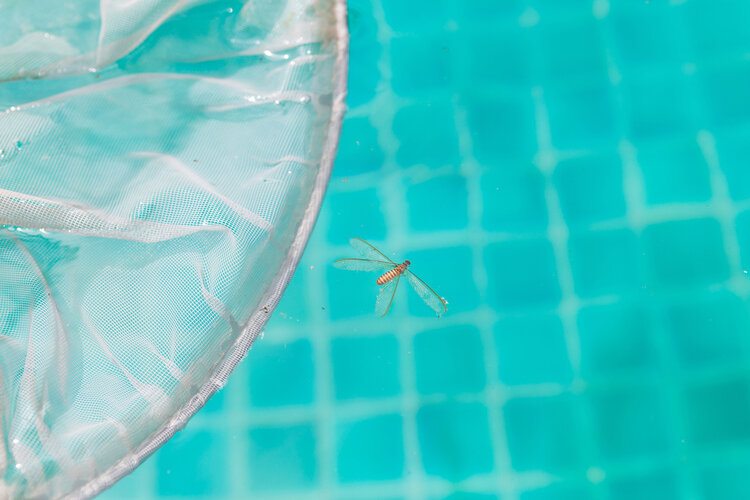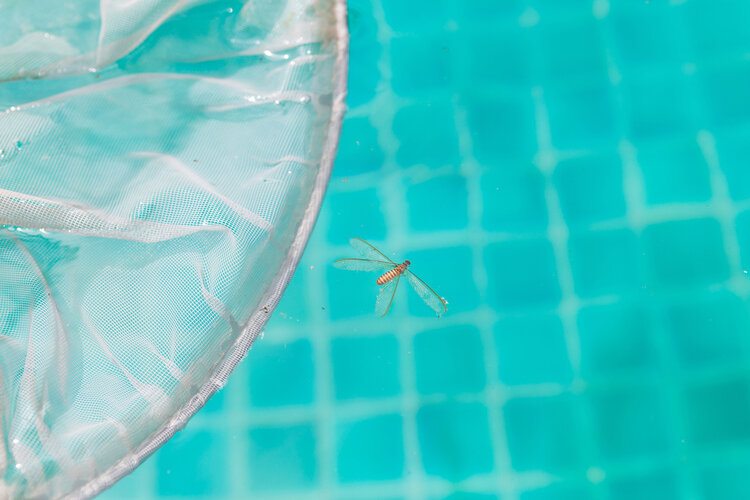 It can be very off-putting to find a lot of dead bugs in your pool day after day, and you might find yourself wondering if there are ways to control this problem. Dead bugs look disgusting, and they can also use up your chlorine and throw off the chemical balance in your pool. Also, dead bugs in your pool can invite more pests that may end up in the water.
We have created a short guide with several tips designed to help you reduce the number of dead bugs in your pool. While there's no way to prevent every bug from entering your pool, following these nine tips can significantly reduce the amount you find each day. We will also list our favorite products where we can, so you can get a clearer idea of what we're talking about, but in each case, there should be several similar products that will work just as well.
Keep reading for our guide to reduce the number of bugs in your pool and the products that will help you accomplish it.

Top 9 Tips To Keep Bug Out Of Your Pool
These are our nine  tips for reducing the number of bugs in their pool:
1.

Reduce Plant Life
Weeds, tall grass, plants, gardens, and any vegetation placed too close to your pool will be a significant cause of insects. Almost all bugs feed on or nest on plants, so keeping them away from your pool will dramatically reduce the number of bugs that accidentally end up in your pool. It's common to want to have a flower garden around your pool, but if you notice more bugs in your water than usual, they are almost certainly from one or more of the surrounding plants.
We don't have any products to recommend for reducing plant life because we don't recommend using a chemical weed killer around your pool. You'll have to do it the old fashion way and pull weeds by hand. Manually move plants further away from the pool if you notice they are contributing to the bug population.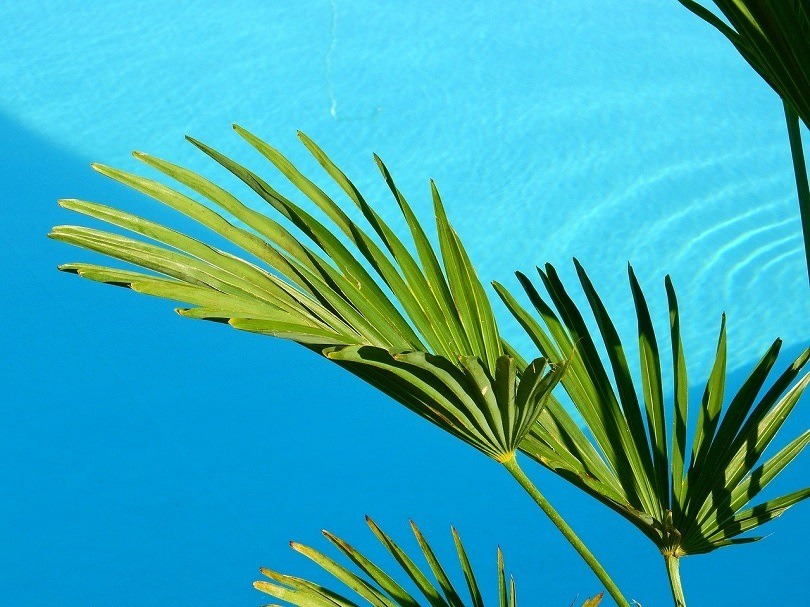 ---
2.

Remove Standing Water
The next thing you can do to help reduce the number of insects in your pool is to remove any standing water around your home. A small amount of water can breed mosquitoes in the millions, and plenty of other bugs will make use of that water as well. If you have a lot of standing water around your home, removing it will not only reduce the number of bugs in your pool, but it will also increase your comfort as you sit around the pool.
---
3.

Reduce Lighting
It's common to light up your pool because it looks nice and also provides a measure of safety. However, lights attract bugs, and the more lights you have, the more bugs you will attract. These bugs will end up in your water. You can use lighting while you're in the pool, but never leave it on while you're not using it. For safety lighting and other necessary lights, use the lowest wattage bulbs possible. Try to use motion sensor lighting where applicable to reduce the amount of time these safety lights are on.
URPOWER Solar Lights Outdoor, 40 LED Motion Sensor Security Lights Solar Flood Lights Waterproof...
【Super Bright Lighting】 URPOWER solar motion sensor lights provide high brightness and 120 degrees lighting angle, brighter and...
【Motion Activated Auto ON/OFF】 The outdoor solar security lights will automatically turn on for 30 seconds when motion is detected...
【Longer Working Time】The solar powered motion lights with 2200mAh battery can work more than 300 sensing times at night, after the...
---
4.

Good Landscaping Drainage
The landscape drainage around your pool is also critical to help reduce the number of insects in your pool. The swampy or muddy ground will contribute heavily to mosquito growth as well as another bug called a springtail bug. Crickets, dragonflies, and other types of insects also frequent this type of poorly drained soil.
If you notice this type of soil around your pool, you'll need to fix it. In many cases, installing a drainage trench can help fix the problem, but sometimes you will require professional assistance.
Drainage Trench - Channel Drain with Grate - Black Plastic - 3 x 39 - (117" Total Length)
Low-profile channel drain system for lightweight to medium applications. Dimensions of each channel: 5" W x 3" H x 39" L - (117" Total...
This Drain Channel System can be connected on multiple bottom positions and side outlets, easy cut out guides. Included Outlet...
Interlocking connections for a fast and easy installation. Anti-flotation feet stop the channel from moving or floating during the...
---
5.

Use Screening
Pool screening is not terribly effective, but it can help reduce the bugs a little. What we're talking about here is placing screen panels around your pool or deck. These panels can help reduce the number of bugs that fly into your yard. While most bugs can easily glide over the panels, if they are close enough to the pool, you will notice a reduction in the number of bugs that land in the water. These screen panels are also helpful to add a level of privacy to your swimming area.
Alion Home Elegant Privacy Screen for Backyard Fence, Pool, Deck, Patio, Balcony and Outdoor...
VISIBILITY & UV BLOCKAGE UP TO 90% - Provides up to 90% visibility and harmful UV ray blockage depending on lighting conditions....
DURABLE UV STABILIZED MATERIAL STOP TEARING & FRAYING - Privacy screens are knitted with 185+ thick, commercial grade quality. Made...
NEUTRAL COLORS & BREATHABLE FABRIC - Versatile mesh available in neutral earth tone colors that blend well with natural outdoor...
---
6.

Pool Cover
There are few better ways to keep bugs out of your pool then to cover it. While covering your pool each night may seem like a tedious process, there may be little choice in some cases. A solar cover is an excellent compromise in that it covers most of the pool, is lightweight, inexpensive, and can stay on overnight. However, it has its problems in that it uses up chlorine quickly and can contribute to the growth of bacteria and algae if left on for too long at a time.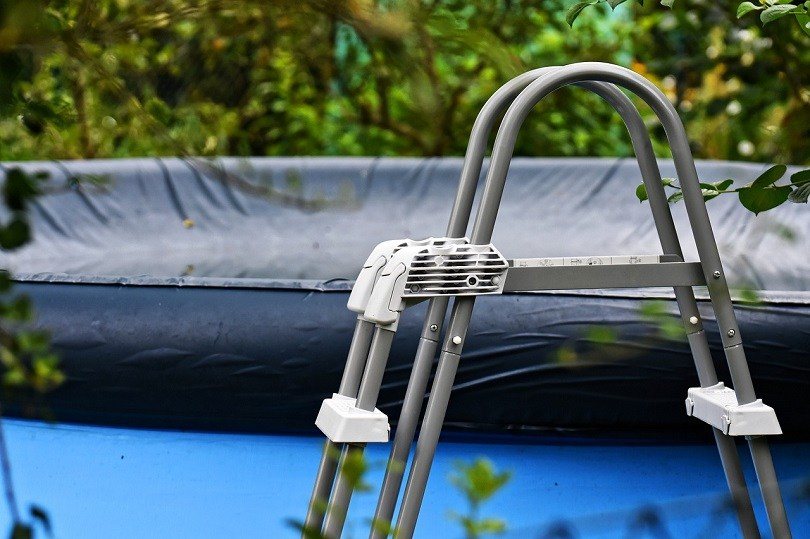 ---
7.

      Citronella and Other Fragrances
The citronella scent, along with tea tree oil, and many other fragrances repel insects naturally. Citronella candles and torches have been around for many years and have been proven very effective at reducing mosquitoes, gnats, and other bugs. While they don't work so well in large spaces, they can be quite effective when used in conjunction with the screening panels we mentioned earlier. Citronella candles and torches are very inexpensive and found almost anywhere.
Garden Torches for Outside -Deco Home Pack of 4 Metal Garden Torches Citronella Oil for Outdoor...
Longer Working Time & Durable: Pack of 4 Torches (with required accessories including 4 Torch, 4 long lasting fiberglass wick, 4-piece...
Enhance Your Outdoor Space - Elevate your garden or patio ambiance with our Outdoor Tiki torches. Designed to create a warm and...
Citronella Oil Compatible - Keep unwanted insects at bay during your outdoor gatherings with our citronella torches. Designed to hold...
---
8.

Bird Houses
It may not seem like it, but a birdhouse or a bird feeder can be a very effective way to reduce the bug population in your yard. Most birds have a diet high in insects, and once they've come to nest in your birdhouse and accustomed to visiting your yard for food, you'll notice a reduction in the number of insects around your home.
---
9.

Hire a Professional
Unfortunately, sometimes none of these tricks will work, and you'll need to resort to calling a professional. If you notice that it's mainly one type of bug that's invading your pool and you have tried several treatments to no avail, you'll need to call pest control. There are many professional pest control companies, and they will fix the problem quickly and permanently for a fee.

Conclusion
We recommend that everyone use the first eight tips as often as possible. We recommend calling a professional at the first sign of trouble instead of trying out a bunch of different chemicals and possibly creating another problem, or living with the issue longer than you need to. Any sudden increase in the type of bug that you find in your water is a reason to call a professional.
If you have enjoyed reading over these tips and found some new tricks to try out, please share this guide to nine simple ways to keep bugs out of your pool on Facebook and Twitter.
---
Featured image credit: sirirak kaewgorn, Shutterstock