What Does AMG Mean for Mercedes? Automotive Facts & FAQ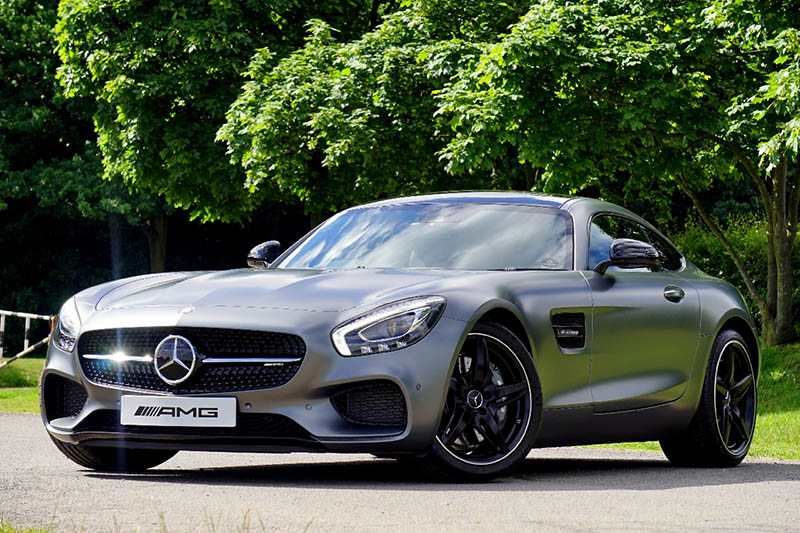 Mercedes is well known for its reliable, high-end cars, but buyers looking for more power and greater performance can also consider the specialist AMG Mercedes models. AMG is to Mercedes as the M Class is to BMW and the RS is to Audi. There are tuned AMG variants of almost all Mercedes models, and they all have more horsepower, less weight, and sportier interior and exterior designs. They also carry a higher price tag.
AMG stands for "Aufrecht, Melcher, and Großaspach," referring to the company's founders and the location of Aufrecht's birthplace, and it represents the high-performance division of Mercedes-Benz, specializing in designing and engineering performance-oriented vehicles.

AMG History
AMG wasn't always part of Mercedes. It was established in the 1960s by two Daimler-Benz engineers, Hans Werner Aufrecht and Erhard Melcher. The engineering pair worked on the 300 SE racing engine, which would go on to win the German Touring Car Championship an impressive 10 times in succession, despite Daimler-Benz having ceased work on motorsports engineering by that time and the two putting the finishing touches on the engine in their spare time.
In 1967, the pair formed Aufrecht Melcher Großaspach (AMG). The name is a combination of the engineers' surnames and Großaspach, the house owned by Aufrecht where the two originally worked on their engines. The pair continued to tune Mercedes engines to turn out more power and performance, with one of their models winning best in class and placing second overall in the 1971 24 Hours of Spa endurance race against much lighter, dedicated race cars.
They continued to grow and develop in the proceeding years, and the development of the company's first engine (a 5.0-liter V8 with four valves per cylinder) in 1986 really cemented its position as a global performance car manufacturer.
In the 1980s, AMG started to work officially with Daimler-Benz on racing cars. In 1999, DaimlerChrysler AG owned a majority of the AMG company, taking it over completely in 2005.

Today's AMG Models
Virtually all Mercedes modern models are available as AMG models. They offer increased power output and sportier design, with many of the models having handcrafted engines built by a single engineer. Models range from hatchbacks to SUVs and regardless of the vehicle type, buyers can expect a significant gain in horsepower.
The AMG GLE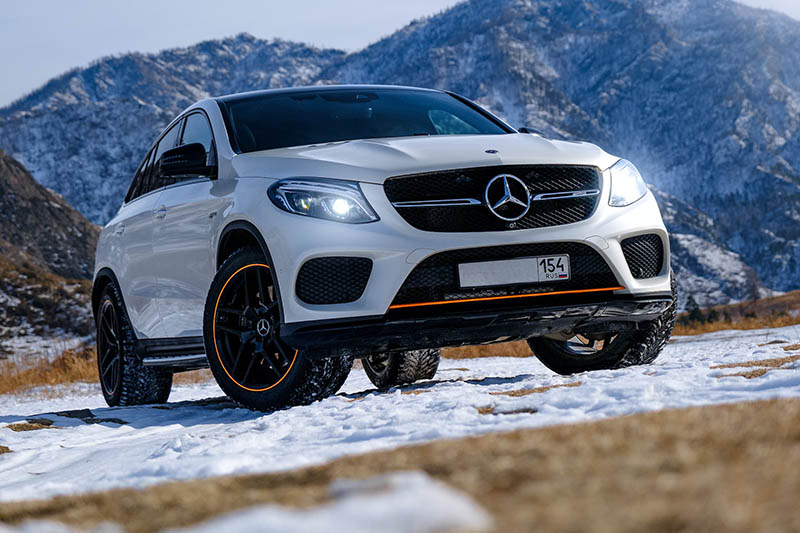 The AMG GLE 53 SUV offers 435 horsepower from its combination of a 3.0-liter turbocharged six-cylinder petrol engine and a small electric motor with a compact battery pack. This compares to the 254 horsepower of the original model.
The AMG One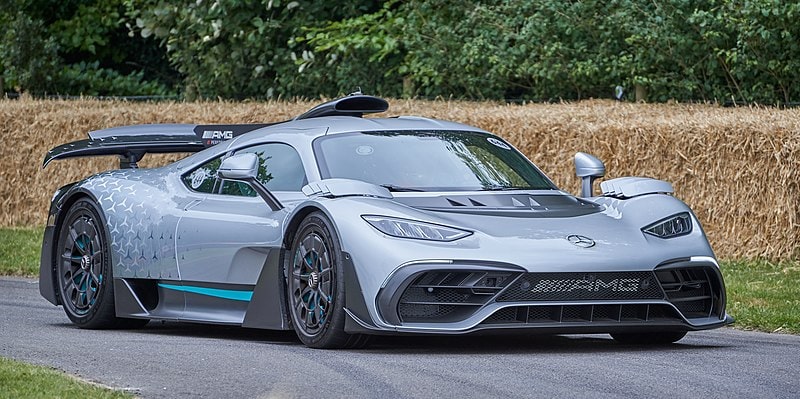 Buyers looking for even more power and that have a substantial bank balance need to look no further than the AMG One. The One was first launched as a prototype and unveiled by Lewis Hamilton. It is billed as being a Formula 1 car that can be driven on the roads, and while it has taken several years, the One is available to buy.
But it has a base price of around $3 million and fewer than 300 of the model will be manufactured, with the vast majority ending up on European roads rather than U.S. roads. The One hypercar will accelerate from 0 to 124 miles per hour in less than 6 seconds thanks to a power output of more than 1,000 horsepower. It will have a top speed of nearly 220 miles per hour and definitely isn't for the faint-hearted.

Conclusion
AMG stands for Aufrecht Melcher Großaspach and is the arm of Mercedes responsible for creating tuned and more powerful versions of the company's automobiles. Most Mercedes models are available as AMG while the AMG One is a former prototype model that is being put into very limited production and offers drivers the performance of a Formula 1 car but in a roadworthy vehicle.