What Is the Fastest Mercedes Benz? Everything You Need to Know!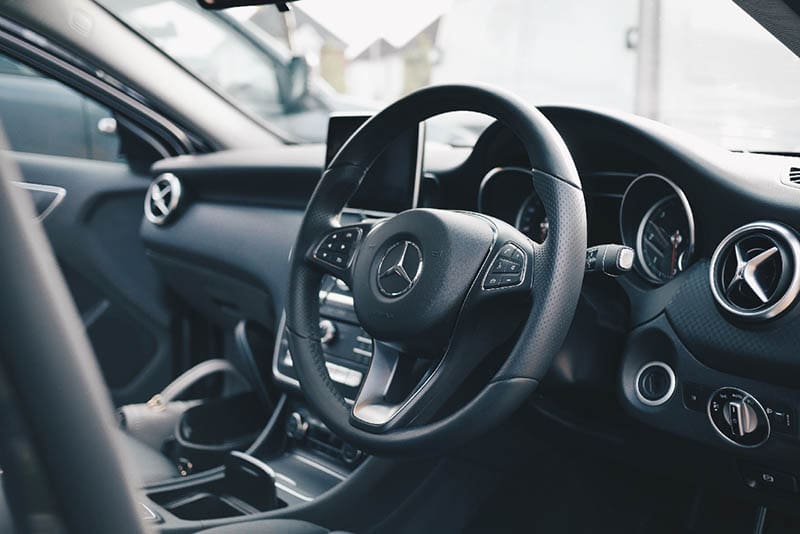 Mercedes Benz is world-renowned for its high-quality luxury cars, with an extensive lineup that includes cars for every style, budget, and purpose. We're talking everything from family-style sedans, rugged SUVs, and luxury sports cars to absolute road warriors.
What if you're looking for a car that can give you not only the luxury and style Mercedes is known for but also blistering speed? In that case, there's one vehicle in particular that stands out as the fastest Mercedes Benz: The Mercedes-AMG Project One.
Today, we'll take a deep dive into the fastest Mercedes Benz models and see how they stack up against each other. We'll also discuss what makes them so fast and why people love to drive them!

History of the Mercedes-AMG Project One
The fastest Mercedes Benz model currently on the market is the Mercedes-AMG Project One. It boasts incredibly impressive performance specs (such as a 0-60 time of just 2.5 seconds) and is powered by an advanced hybrid powertrain that combines an electric motor with a gasoline engine to deliver maximum efficiency and power.
It is also the fastest Mercedes-Benz ever produced, with a top speed of 218.72 mph¹. That's almost double the top speed of your run-of-the-mill family sedans like the Honda Civic or Toyota Camry.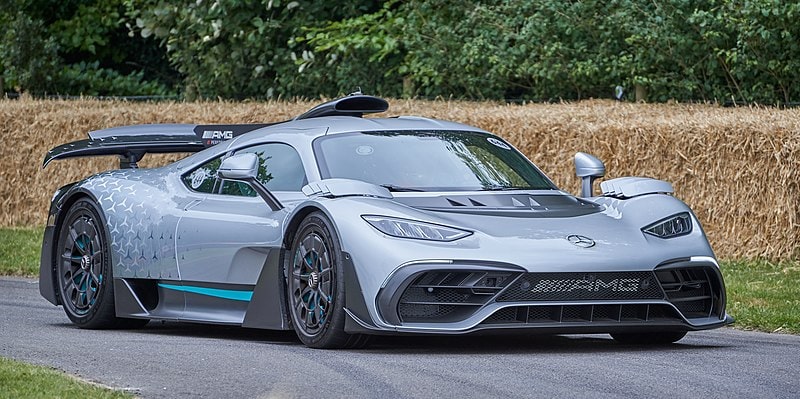 When Was the Mercedes AMG-One Project One Produced
Mercedes first unveiled Project One as a concept car at the 2017 Frankfurt Motor Show. The much-hyped hypercar was met with rave reviews and much anticipation. This heralded the beginning of a new era for Mercedes-Benz.
On August 19th, 2020, Project One entered a new phase that brought it one step closer to mass production. Several pre-production models were seen on Mercedes Benz, proving that the fastest Mercedes Benz was almost ready to hit public roads.
The production team's main focus was the hybrid power unit that generated a maximum output of a whopping 735 kW. Mercedes-AMG also announced a limited production of only 275 cars, making the fastest Mercedes Benz an even more exclusive car. Fast forward to two years later, and now the first of the 275 cars are being assembled by hand at AMG's production facility in Coventry, UK.
What Makes the Mercedes AMG So Fast?
The key to the incredible performance specs of Project One is its hybrid engine. This powertrain produces a staggering 1,000 horsepower (745 kW)¹ and combines a 1.6-liter V6 turbocharged gasoline engine with four electric motors for instant torque and extra oomph.
The engine is mated to an eight-speed automated manual transmission for lightning-fast shifts and a maximum torque of up to 740 Nm.
The Project One also features active aerodynamics, which means the car can adjust its suspension depending on the driving situation. This helps keep the car stable at high speeds, making it even faster.

How Much Does the Mercedes Project One Cost?
The fastest Mercedes Benz is definitely not for the faint of heart. The Mercedes AMG Project One starts at a whopping $2,700,000¹, making it one of the most expensive cars in the world. But if you have the money to spare and want to experience true performance luxury combined with unparalleled speed, then this is the car for you!
The unfortunate bit is that all 275 Mercedes Project Ones have already been sold. That means if you want to get your hands on one, you'll have to find a used one or wait for production to start again. Hopefully, it will.
Does the Mercedes AMG Project One Have Any Competition?
The fastest Mercedes Benz certainly has a couple of supercars, giving it a run for its money. The McLaren Speedtail, for example, is a hybrid hypercar that can reach a top speed of 250 mph (400 km/h). There's also the Bugatti Chiron Super Sport 300+, which has a top speed of 304 mph (489 km/h) and is powered by an 8.0-liter W16 engine with four turbochargers.
The fastest Mercedes Benz, however, still reigns supreme in terms of performance, design, and luxury features. There's no other car quite like it when it comes to taking driving to the next level!
So if you're looking for a car that offers both speed and luxury, then the Mercedes AMG Project One is definitely worth checking out. It might cost an arm and a leg to get your hands on one, but it's certainly worth it!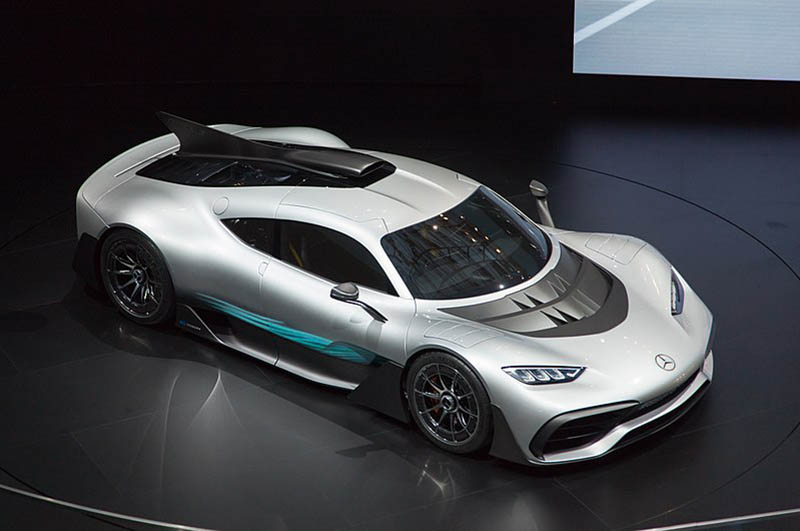 Do I Need Special Training to Drive the Mercedes AMG Project One?
Yes, you do need special training to be able to handle the fastest Mercedes Benz on the road. Mercedes offers a two-day "Project One Experience" program in the Laguna Seca racetrack in California, where they teach driving techniques specifically designed for the Project One.
This program is aimed at giving drivers the confidence and ability to safely handle this high-performance car. It's recommended for any potential owner before they take their new car out for a spin.
Can I Buy a Mercedes Benz AMG in the US?
Unfortunately, the fastest Mercedes Benz is not available in the US. It's only available in Europe, though you can always buy a used one if you're willing to wait and pay a premium. Although road legal, the Project One's powertrain and its four motors bar it from being driven on US roads.
That said, there are other models of Mercedes Benz performance cars, like the AMG GT S and CLA 45, you can buy.
If you're looking for a Mercedes Benz in the US, there are plenty of options available to choose from. You just won't be able to get your hands on the fastest Mercedes Benz in the world unless you go overseas!

The Mercedes AMG Project One: Speed Redefined!
The fastest Mercedes Benz is an incredible machine, and its blistering performance specs have made it a favorite among car enthusiasts all over the world. Its hybrid powertrain has set a new benchmark for hypercars, and its active aerodynamics are sure to revolutionize the industry.
If you're looking for a car that combines speed, luxury, and style, then look no further than the fastest Mercedes Benz. With its combination of advanced technology and superior performance, it's sure to make driving a thrilling experience.
Related Read: