What Engines Does NASCAR Use? Designs, Facts, & FAQ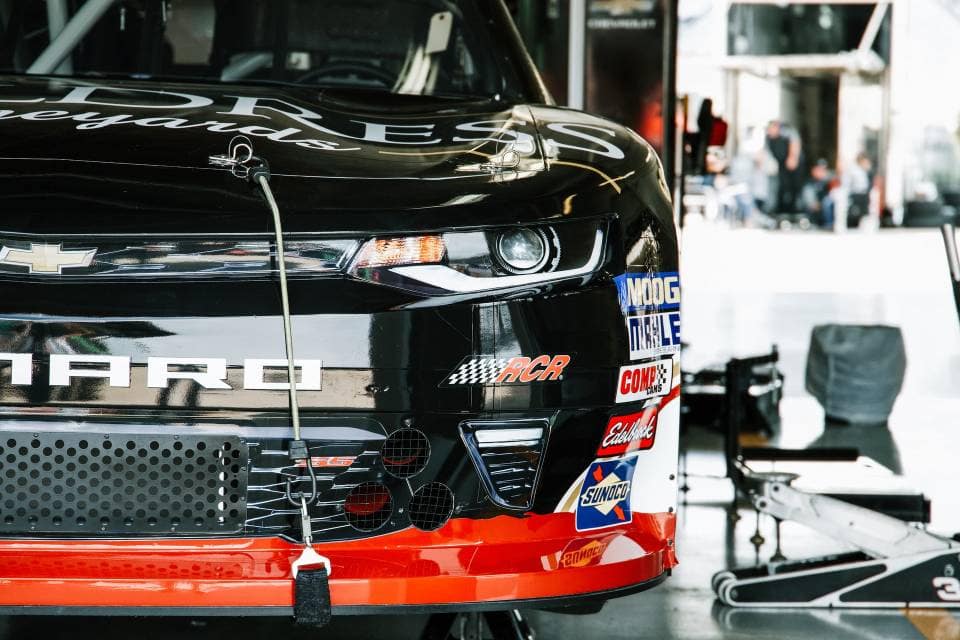 NASCAR debuted the Next Gen cars in 2022, an update from the sixth generation that ran from 2013–2021. The new line from NASCAR's three manufacturers, Toyota, Ford, and Chevrolet, brought updated looks to their respective TRD Camry, Mustang GT, and Camaro ZL1. But under the hood, the V8 engines remain relatively unchanged from the previous iteration.

What Engines Does NASCAR Use?
Despite the name, stock car engines are far from what you will find in the consumer version of each car. NASCAR sets rigid restrictions on its vehicles to ensure a level playing field. While the three manufacturers build their engines, the organization bases its design decisions on several factors, including:
Factors:
Cost-effectiveness
Environmental friendliness
Driver feedback
Driver and spectator safety
The value and purpose of a NASCAR engine are much different from those of a production vehicle's engine. They boast up to 670 horsepower but lack many standard technologies of a typical consumer car.

NASCAR Engine Designs
Each of the three manufacturers supply naturally aspirated iron block V8 engines for Cup cars following NASCAR's rules. They must have a 12:1 compression ratio and no more than 358 cubic inches (5.86L) of displacement.
Interestingly, many relatively outdated technologies have had impressive staying power. Carburetors were only recently phased out and replaced with electronic fuel injection in 2012, and all of the engines still use a pushrod design instead of overhead cams.
New for 2022 is a 670-horsepower requirement that upgraded the power on many intermediate 1.5–2-mile tracks from the previous 550-hp limit. Previously, engines had limits of 750 horsepower for short tracks and 550 horsepower for many intermediate raceways and superspeedways.
The arrangement required frequent engine changes and underwhelming experiences at the intermediates. After extensive testing and responses from drivers at the Charlotte speedway at the end of 2021, officials updated the 2022 Next Gen rules. They changed the 550 hp tracks to 670, enforcing restrictors only at Daytona, Talladega, and Atlanta.
How Long Do NASCAR Engines Last?
While most consumer cars will run for over 100,000 miles, NASCAR engines are only meant to last the length of two race weekends. Previously, engines only lasted the length of a single race and would need a rebuild between events.
Now that NASCAR engines last for multiple rounds, teams have to seal them between uses to prevent tampering. NASCAR has strict procedures around engine specs and requires numerous tests to ensure their compliance and safety.
Is NASCAR a Spec Series?
While there are rules to keep the sport fair, NASCAR's Cup series is not a spec series. The only series with spec engines is the Truck Series.
NASCAR gives its stock car manufacturers room to tweak the body and engine designs. Doing so is crucial for brand differentiation. The new body styles are a prime example of this customization. Allowing flexibility is essential for the marketing opportunities that draw brands to the sport. When they make updates to their regulations, NASCAR always considers how it could affect its ability to attract new OEMs.

Final Thoughts
NASCAR engines may be similar, but the concept is truly unique. These high-powered engines are a singular blend of technologies that meet the particular needs of the drivers and fans who enjoy them. And the evolution never stops. As the country moves toward hybrid and electric power systems, it may not be long before we see the next major change in the sport.
---
Featured Image Credit: Chase McBride, Unsplash