What Is the Best Wood for a Pergola or Wood Gazebo? (with Pictures)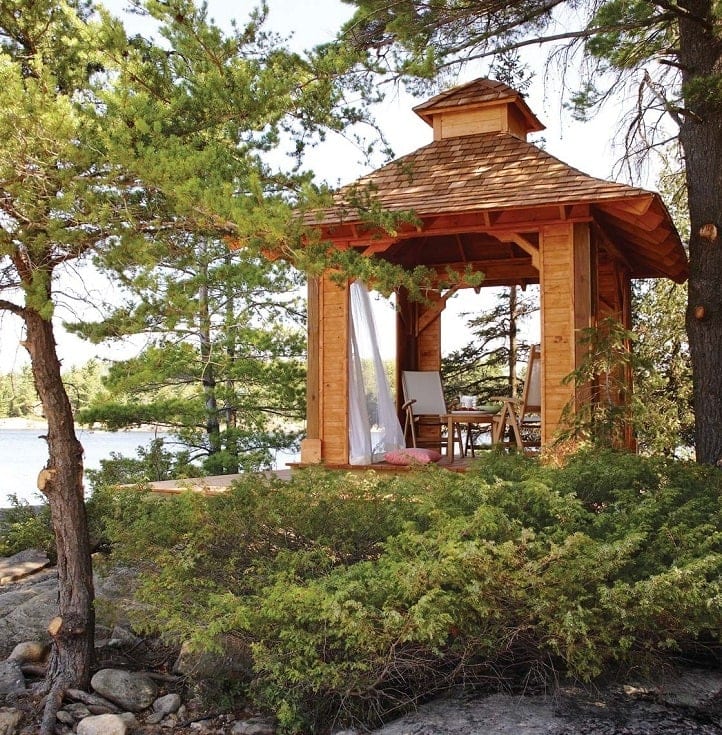 Building a pergola or a wood gazebo is no small task, and doing the job right starts with using the right materials.
Whether you're contracting out the job or doing it yourself, the last thing that you want is to have a finished product that you're less than 100% satisfied with. That's why we came up with this comprehensive guide, to walk you through the most popular wood choices for pergolas and wood gazebos.
We're confident that by the time you finish reading, you'll know exactly what you want and have the confidence to get started on your project.

The 5 Best Woods for a Pergola / Wood Gazebo
1.

Red Cedar
When it comes to the best possible wood for a pergola or wood gazebo, it's hard to beat what red cedar has to offer. It has a signature amber hue that sets it apart from many other choices, and that's without adding any stain.
If you do plan on staining the wood before sealing it, red cedar takes different color stains extremely well and highlights the natural grains in the wood.
Red cedar is an extremely popular choice because of how easy it is to work with, which means an easier job for you or lower labor costs. It's also incredibly durable and simple to preserve year after year.
While it's not naturally decay or rot resistant on its own, it is easy to treat it to make it so. Finally, while red cedar isn't the lowest-priced wood out there, it's not the most expensive either.
Red cedar is an excellent combination of price and performance, hence why it's such a popular choice for both pergolas and wood gazebos.
---
2.

Yellow Pine
If there's any wood that might be a more popular choice for pergolas and wood gazebos than red cedar, it's yellow pine. It's an affordable yet durable wood choice with tons of natural benefits. These include natural decay, warp, and insect resistance, making it an excellent choice for warm and humid climates. Yellow pine is a light color wood that you can easily stain and paint to just about any hue that you want.
Just keep in mind that you need to get pressure-treated yellow pine, which means you need to wait at least 30 days before staining or painting the wood. This gives the chemicals used during the pressure-treating process plenty of time to settle and soak in.
Yellow pine is one of the lower-priced wood options out there, and it lasts year after year. If you're on a tight budget but still want a top-notch final product, go with yellow pine.
---
3.

Green Oak
While green oak is one of the more expensive options to build your pergola or wood gazebo with, it'll also give you one of the best final products. The natural grain of green oak is almost unrivaled, and the wood is one of the easiest materials to care for.
You don't have to worry about staining or sealing it every year, and while the color will fade over time, the natural gray that it fades to is stylish in its own right. Green oak can easily last hundreds of years, so if you can drop the money up front, you'll get a pergola or wood gazebo that you can admire for years to come.
---
4. Douglas Fir
There might be more cons to pros when it comes to using Douglas fir for your pergola or wood gazebo, but that doesn't mean it's not worth considering. The one thing that Douglas fir does have going for it is that it's super affordable.
Also, anything that you make out of Douglas fir is bound to be sturdy, so if you live in a high-wind or -storm area, you don't have to worry about this structure falling over.
However, Douglas fir requires a great deal of maintenance, so every year, you'll need to book a time to maintain your pergola or wood gazebo to keep it fresh and in good condition. It's also a bit of a pain to stain and paint, which means if you don't like the natural color of Douglas fir, you'll have to do more work.
---
5.

Exotic Hardwoods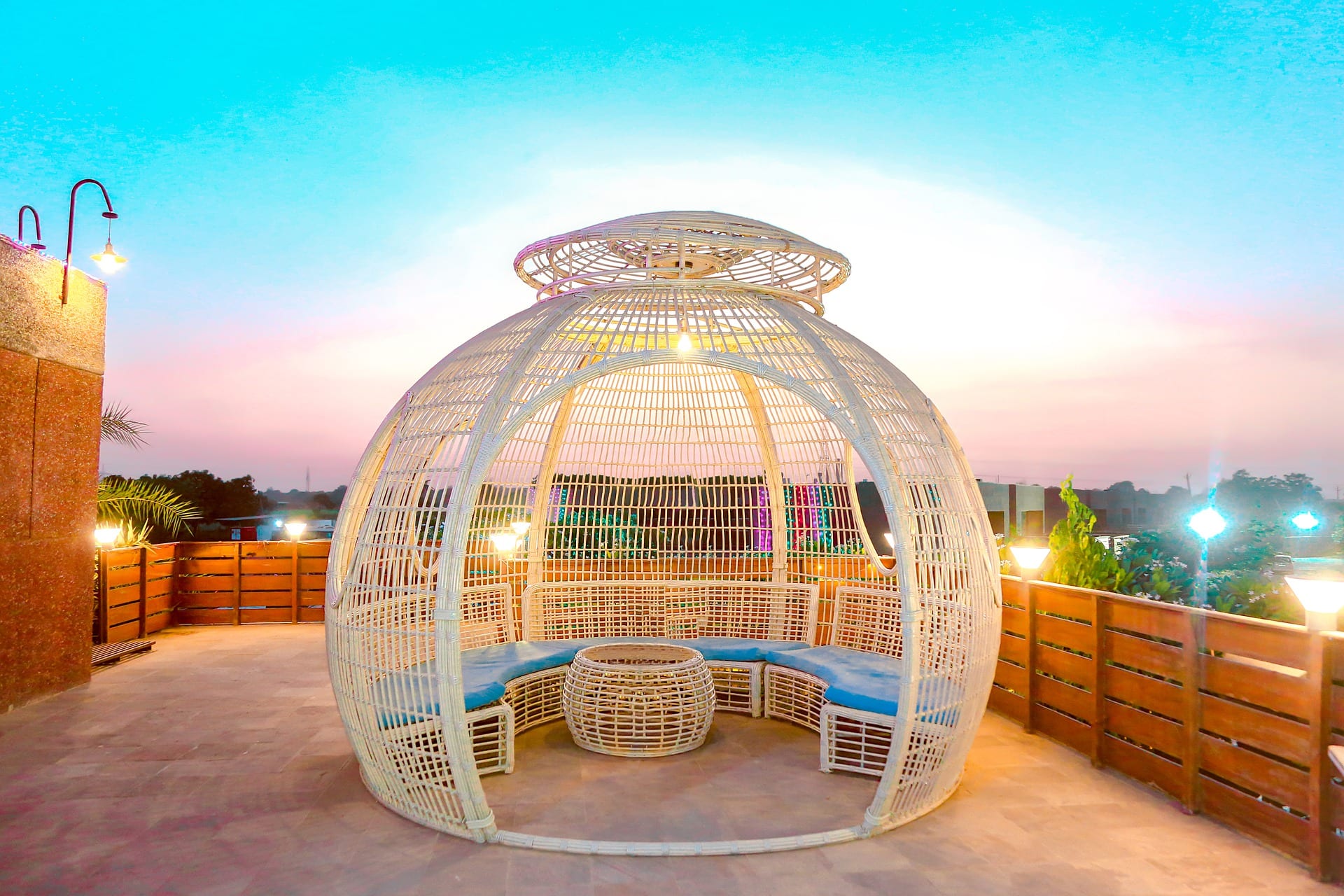 There are dozens upon dozens of different exotic hardwoods that you can use to build your next pergola or wood gazebo, and plenty of them do a phenomenal job. Still, they all have one significant drawback, and that's the price.
Even the most affordable exotic hardwoods are more expensive than their domestic counterparts, and as such, you'll need to invest a significant sum if you want to build an entire pergola or gazebo from them.
But exotic hardwoods do offer a unique way to set the entire structure apart from anything else you'll find, and there are plenty that will last an entire lifetime and more if you care for them properly.
Final Thoughts
With so many outstanding wood choices out there, it can be a struggle to know which one is right for you. Just remember that most people go with either red cedar or yellow pine, and the primary deciding factor between the two is price.
Red cedar costs more, but it tends to hold up better and has a more unique appearance. Yellow pine is usually less expensive and is easy to care for, though, so you can't go wrong with either choice!
---
Featured Image Credit: Classic Archives