Who Makes Masterforce Tools?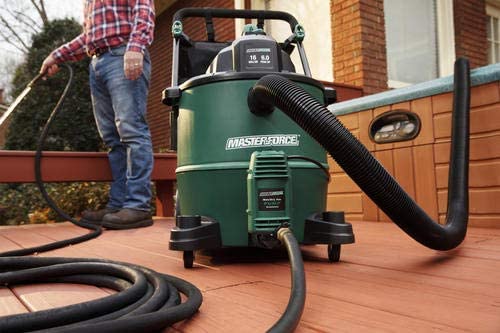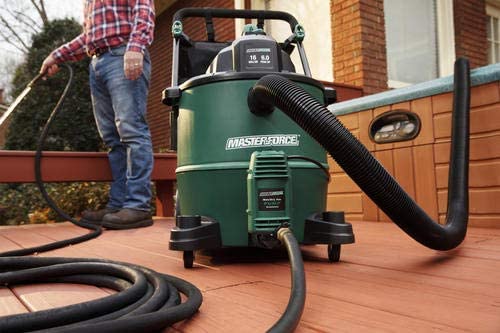 The answer to this question is a bit more complicated than you might otherwise think. Masterforce is one of the Menards house brands. In other words, this brand is owned by Menard, Inc. However, Menard doesn't have any facilities or capabilities to make tools, so they have to contract it out to a different company.
Which company they use can change at the drop of a hat and may differ from tool to tool. Stanley Black & Decker seems to make the large majority of their tools. However, Techtronic Industries (TTI) and Apex Tool Group have a fair playing field as well.

Where Are Masterforce Tools Made?
Once again, this varies from tool to tool. Many of their hand tools seem to be made in the USA. For example, most of their hand tools are made by Apex Tool Group, but some of them are made by Pratt-Read. Both of these companies have facilities in the USA that they use to manufacture their products.
However, other tools may be made in different locations. Where they are made can change at any time, as Menards can easily change their brand's manufacturer. While the brand is owned by Menard, and likely will be for the foreseeable future, who they contract out for the manufacturing can vary.
Is Masterforce a Menards Brand?
Yes. Menard, Inc. owns the brand, but the company does not manufacture the tools themselves. Instead, they contract that part out to tool companies. Therefore, your Masterforce tool may be made by the same company that makes DeWalt or Milwaukee.
Of course, that doesn't make Masterforce just another re-brand. Most of the tools are unique in their own right, even if they're made under the same roof as other brands.
However, some others seem to be DeWalt tools with a different color scheme. It's mostly hit-or-miss with this company, likely because the manufacturer of one Masterforce tool can be quite different from another's manufacturer.
Masterforce Product Line
Masterforce has many different tools and tool-related products. They mostly focus on hand tools, which is where they tend to shine. However, they also make things like accessories and tool storage.
They do make some power tools, but they don't have as big a selection as some other companies. They also don't have a massive cordless line, which is common today.
Masterforce Cost
Comparatively, Masterforce tools are cheaper than other options. They are surprisingly inexpensive, especially considering some of their tools are re-brands of much more expensive brands.

Masterforce Warranty
A lifetime warranty covers most Masterforce tools. This is one of the most significant selling points for this company. Plus, because they are owned by a physical store you can walk into, returning tools is more straightforward than other brands. You don't have to find a certified service center near you or anything of that sort. Just take it to your local Menards.
A lot of their power tools are covered by a 1–3 year manufacturer warranty, though the specifics depend on exactly who made which tool.
Find out who makes your favorite tools: