Who Makes Hercules Tools?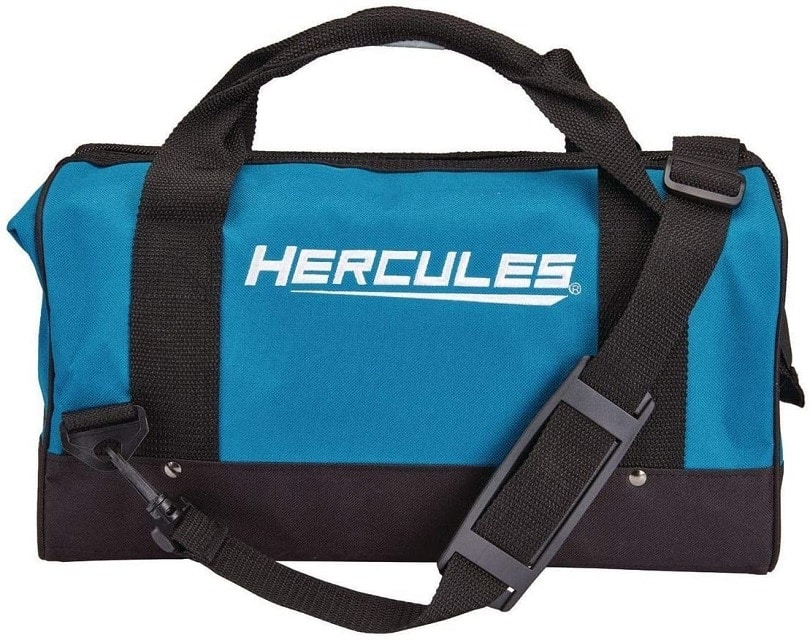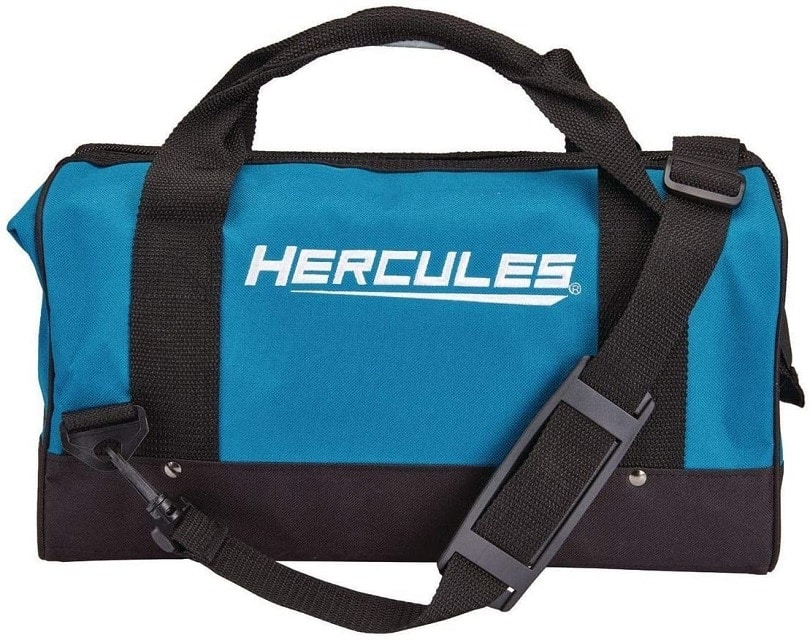 Although not a household name amongst power tools, such as DeWalt or Makita, Hercules has found its way into the hearts of many DIYers and home carpenters.
They're known for being a quality budget option, without sacrificing as much power or quality features as other similarly priced power tools.
The Hercules tool line includes just about everything that a handyman can ask for including:
Impact wrenches
Drills
Reciprocating saws
Fans
Shop vacuums
Work lights
Miter saws
Orbital sanders
Rotary hammers
And much more!
But who makes Hercules tools? And where are they produced?
We'll answer these questions along with others to clue you in on this respectable line of budget power tools.
Who Manufactures Hercules Tools?
The Hercules tool line is manufactured by Harbor Freight. Harbor Freight is known for bringing affordable quality across its many hardware and construction products.
Where are Hercules Tools Produced?
Hercules tools are produced in China. While they aren't American made, this fact allows the tools to be provided to the consumer at more affordable price points.

Benefits of Using Hercules Tools
There are plenty of benefits to using Harbor Freight's Hercules tool line—especially for home-based use. Like most power tool lines, Hercules tools are part of a single tool line with interchangeable batteries and charging options.
This allows you to purchase them "a la carte", instead of buying a new battery and charging station with each new tool. And this tactic is not only more convenient for the sake of storage, but it will help you to save money by allowing you to purchase only what you need.
The tools are also reasonably priced, in general. They are typically much cheaper than their competitors. And while Hercules tools may not have as much professional power as other premium brands, they are more than ample enough for home craft and DIY situations.
Also, we love the fact that Hercules tools just keep getting better. Harbor Freight launched the Hercules line to provide a good, usable product to their customer. But that doesn't mean they're stopping there. The brand is releasing more and more premium options as well. That way, you can decide just how much tool you need without having to buy into another brand's tool line.
Disadvantages of Hercules Power Tools
While there are plenty of benefits to using Hercules tools, there are also a couple of downsides.
First, Hercules doesn't have a very strong warranty program. They only have a 90-day warranty. For first-time tool buyers, this may seem like a long enough time. However, for more avid tool users, three months is not nearly long enough.
Most premium tool brands come with a 1-year minimum warranty. Obtaining an extended warranty is possible for Hercules tools by purchasing an optional plan through Harbor Freight. However, for that added price, you might as well purchase a more premium brand at the same cost.
Second, if you're looking for extremely high output, Hercules tools can't deliver. They're primarily geared towards hobbyists—not commercial or professional use. While they can be extremely helpful around the house, you may want to invest in another brand for maximum output.

Are Hercules Tools Right for You?
If you're looking for a quality tool for a cheaper-than-premium price, Hercules tools could be the perfect option for you. They're not the most powerful tool line available, so they're not ideal for commercial or large-scale projects. However, they can be game changers for home handymen and DIYers. Hercules tools can tackle just about every single home application you can think of!
Find out who makes your other favorite tool brands: