American Standard Champion 4 Toilet Review 2023 – Pro's, Con's & Verdict
We give the American Standard Champion 4 a rating of 4.5 out of 5 stars. 
Build Quality: 4.5/5
Power: 5/5
Features: 4.5/5
Price: 4/5
The American Standard Champion 4 will appeal to anyone who wants a clog-free toilet that's easier to clean than most other brands, with a robust flushing system and reduced water use. It's an elongated toilet with a surface that inhibits the growth of mold and algae, and it has a more comfortable shape for the elderly and disabled because it provides more surface for the thighs.
---
American Standard Champion 4 – A Quick Look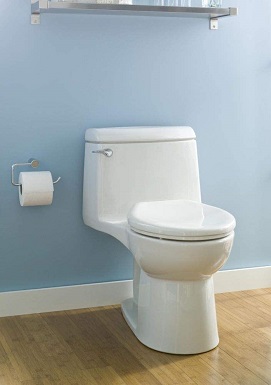 Specifications
Brand Name: American Standard
Model Number: Champion 4 2004314.02
Height:5-inches
Width:75-inches
Length:75-inches
Weight: 118 pounds
Shape: elongated/round
Material: Vitreous China
Water Consumption: 1.6-gallons per flush
Warranty: 10-year warranty
Pros
One-piece toilet
Low water consumption
EverClean surface
Slow close toilet seat
5" height
4" flush valve
Compact design
Four Inch Flush Valve
One of the main selling points of the American Standard Champion 4 is its extra-wide 4-inch flush valve that provides plenty of room to evacuate waste, giving this model unprecedented flushing power. While we were reviewing this model, we could not clog it and are sure this model would suffer very few clogs while it's in use.
Water-Saving
The American Standard Champion 4 puts a lot of emphasis on the environment and provides the consumer with a toilet that only uses 1.6 gallons of water per flush without sacrificing flushing power. Besides reducing your toilet's environmental footprint, the reduced water usage will also cut your water bill helping the toilet pay for itself.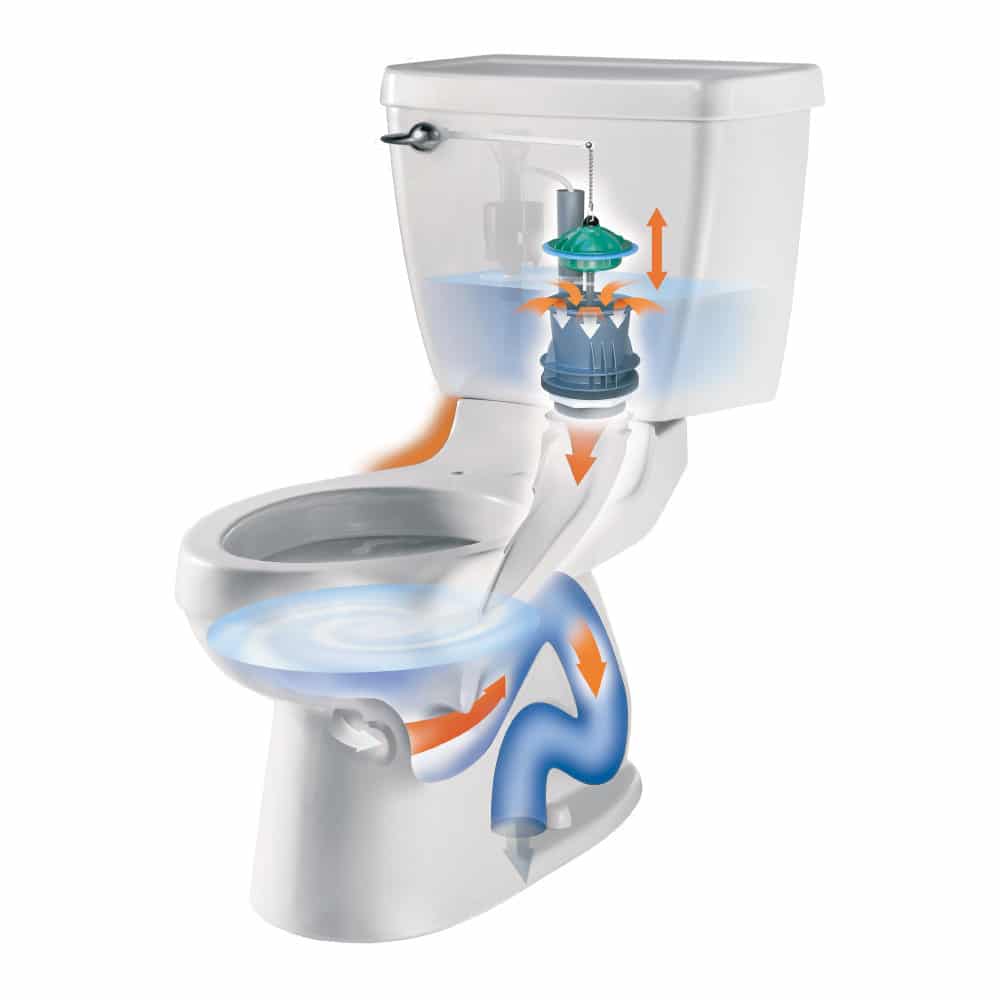 EverClean Surface
The EverClean surface on the American Standard Champion 4 is a glaze that prevents contaminants from sticking to it, so it stays cleaner longer and is easier to wipe down. The surface is also very smooth and slippery, allowing waste materials to pass through the drainpipe easier. The American Standard Champion 4 glaze also has antimildew and antimicrobial properties, helping you keep the bathroom clean even when you can't be there.
The only downside to a glazed surface is that you can't use bleach products, or it can destroy the surface. If you own an American Standard Champion 4, make sure you use a toilet cleanser free of bleach.
One-Piece Design
The one-piece design of the American Standard Champion 4 is both good and bad. It's good because it makes it very easy to clean with no hidden areas where bacteria could hide or dirt can accumulate. The downside is that the whole toilet is quite heavy and will need to move into position all at once. Traditional two-piece designs make it easier to carry the toilet upstairs. A two-piece toilet also allows you the option to replace one of the parts if it has a problem, though it is uncommon to do so.
---
FAQ
How Do I Clean the Toilet? The Instructions Say No Harsh Chemicals.
You should avoid bleach and scouring-type cleaners as they can damage the glazing. However, you can use any cleanser that specifies it's for toilets.
Can the Seat Be Changed From the Slow Closing to a More Decorative Style?
Yes, the toilet seat is the standard size, and most third-party seats will fit it.
What Is the Difference Between a "Normal Height" and the "Right Height?"
A standard toilet seat is 15 inches above the ground, while a Right Height toilet seat is 16.5 inches above the ground. The comfort height toilets available are usually between 17 and 19 inches.
Does This Model Come With a Wax ring and Floor Bolts?
No, the floor bolts come with the wax ring, which you purchase separately.
What Is the Difference Between the Champion 4 and the Champion Pro?
Both models are identical internally, and the differences are only cosmetic. Both sell in different regions.
Can This Toilet Flush a Four-Pound Pot-Roast?
No, you should not flush food down the toilet.
What the Users Say
We've searched the internet to see what other people had to say about the American Standard Champion 4, and this is what we found.
Most people find it impossible to clog this toilet.
Many people prefer the height of this toilet to a standard one.
Some people complain that much of the drop zone is above the water line, which increases odors and causes waste material to stick.
Some people complained that the one-piece toilet is heavy and hard to get into position.
A few people complain that it is hard to clean because of the large surface above the bowl's water level.
A few people complained that it is loud.
A few people complained that the no-slam lid is flimsy and cheap.
---
Conclusion
The American Standard Champion 4 is a fantastic choice for any home. Its water-saving feature will help pay for itself in no time, especially if you have several people living in your home. The Right Height is comfortable and easy to get up from, so it's perfect for people with bad back or leg problems but not too tall that a child couldn't use it comfortably. The canister flushing system and wide drain valve provide a better flush that requires very little maintenance.
We hope you have enjoyed reading over these reviews and have decided to give one of these toilets a try. If we have helped you, please share this guide to the American Standard Champion 4 on Facebook and Twitter.