Are Shipping Container Homes Safe? Advantages, Disadvantages & FAQ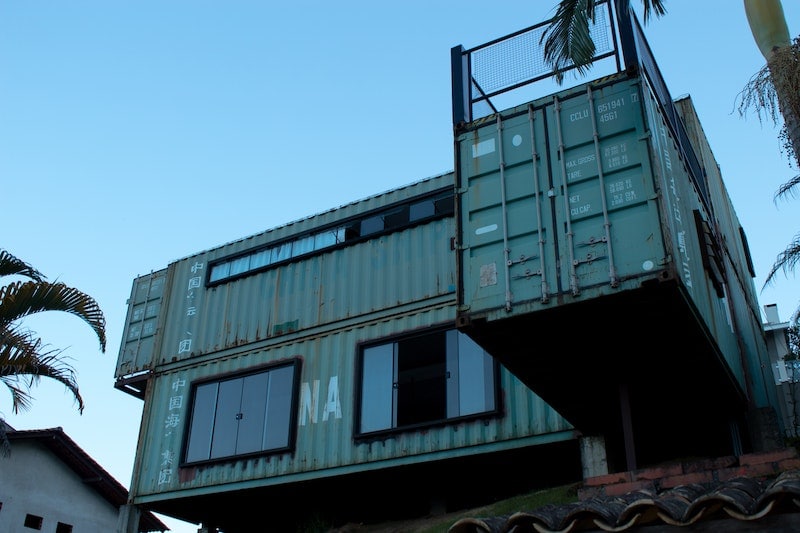 Using shipping containers and modifying them to fit your particular living needs can be an excellent investment. While not many people have heard about shipping container homes, these structures are slowly gaining popularity across the globe. Since these structures are built to carry a lot of heavy cargo, they are usually made with the toughest steel. With minor improvements and basic electrical and plumbing installations, these sturdy containers can provide you with a long-term living solution. But are shipping container homes safe? All things considered; shipping containers are among the safest structures for housing purposes.
In the article below, you'll find more information on the safety of shipping containers being used as homes, and what factors affect their strength.
What Are Shipping Containers Made From?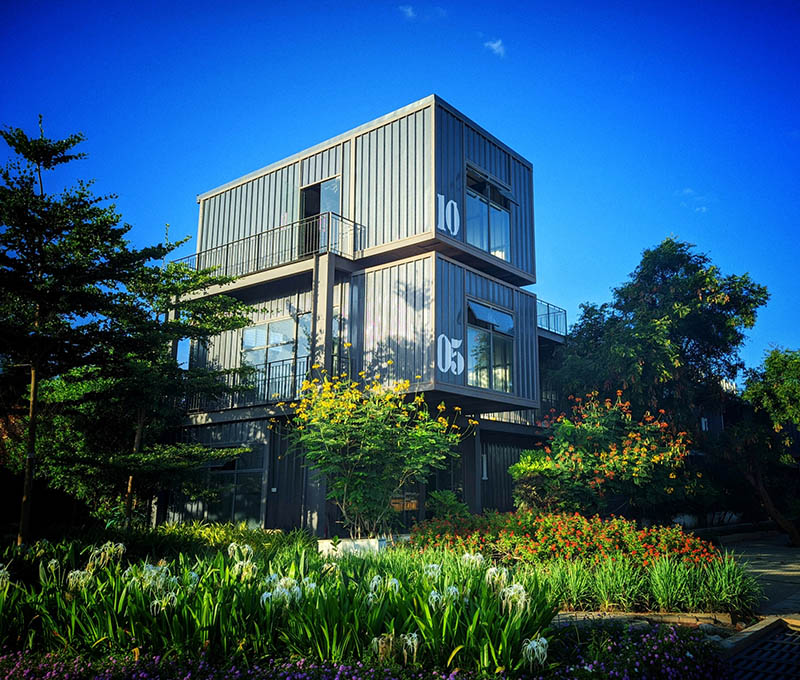 Shipping containers are made from various materials, primarily heavy materials such as steel. They are built to be sturdy and strong, to endure a lot of transport and traffic. Their sizes can also vary, from 20 to 40 feet, which changes their structure and the number of materials used in building them. No matter the size of the shipping container, each one has to stand up to the industry's standards. They are all basically steel boxes with corrugated metal welded on the side walls and ceilings.
The flooring of the containers is sometimes made from plywood panels treated with various chemicals. The chemicals' purpose is to protect the flooring and the entire container from pests and moisture.
It is important to note that certain chemicals found in the flooring are potentially toxic.

Advantages of Shipping Container Homes
Besides being an incredibly durable housing solution, shipping container homes have many advantages:
Cost-effective
Container homes are much more affordable than any other type of home, making them an excellent short-term solution. They require fewer building materials and less labor work to construct, so their prices can be as low as $10,000.
---
They Double as Modular Homes
Shipping container homes are easy to modify. These structures are easy to combine and customize, creating a dream house with multiple levels and various shapes. They are also easily transported from one place to another, which gives them a great advantage compared to traditional homes.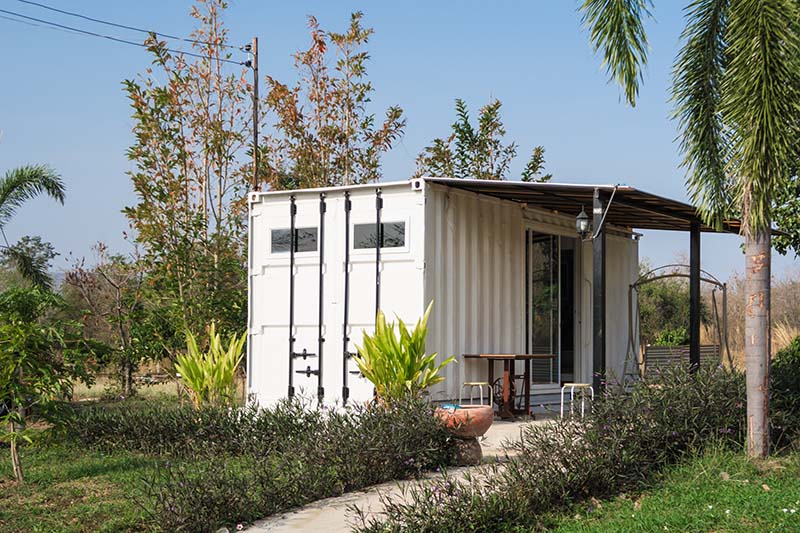 ---
Energy-efficient
Most people are concerned about the insulation properties of shipping containers as homes. Once these structures are modified, usually insulated with foam and fiberglass, they can become quite comfortable. Shipping container homes are often more energy-efficient than traditional homes.
---
Sturdy and Durable
Shipping containers are made for one purpose: to transport large and heavy amounts of cargo. They are meant to provide airtight and secure storage and are thus also excellent housing solutions. The steel construction will stand strong even through the toughest conditions without losing any structural strength.

Disadvantages of Shipping Container Homes
While shipping container homes have many advantages that make them an excellent choice for homes, some of the disadvantages are essential to consider.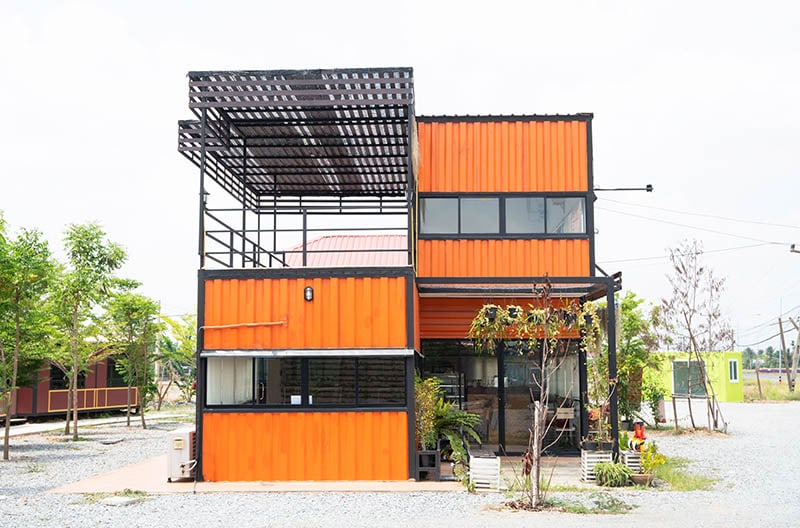 ---
Set Dimensions
When you decide to use shipping containers as homes, there are few dimensions you can opt for. These structures are often quite small, offering less space for customization. Once you pick out your desired dimension, you can only make a few improvements regarding the size of the container.
---
Wiring and Plumbing Can Be Difficult to Set Up
When setting up all the appliances in your container home, you will need to hire an experienced and reliable electrician. Since the architecture of shipping containers is so unique, your preferred contractor needs to be familiar with the design to install all the electrical wiring around your future home. Your home needs an experienced plumber to create an efficient and flawless plumbing system.
---
You'll Need Special Building Permits
Only a few states have regulations for shipping containers being used as homes. Since this lifestyle is relatively new it is still in a gray area regarding building permits. Before making any significant decisions, it is necessary to ask your local city planning office for any building codes and permits you may need to acquire.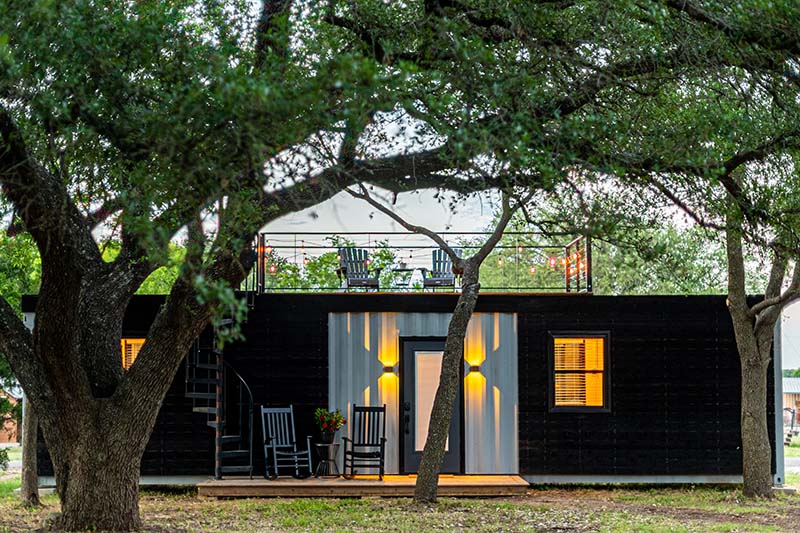 Are Shipping Container Homes Safe?
One of many concerns for homeowners before acquiring a shipping container is the possible hazardous chemicals involved in building these structures. Since containers are meant to transfer large amounts of heavy loads from one place to another, the wooden floors are often treated with pesticides. The inside of the containers is often coated with a special type of paint that tends to contain harmful chemicals such as chromate and phosphorus. While this is the case for most shipping containers, it is usually limited to only second-hand containers. If you order a brand-new shipping container for your home, you can specify to the manufacturer that you don't need the floor or the paint to be treated with any special substances.
Since shipping containers are one of the most secure storage facilities ever built, you can expect them to provide you with a durable and sturdy home structurally. These containers are often credited with surviving hurricanes and still standing strong compared to regular homes.
Final Thoughts
All things considered; shipping containers are among the safest structures for housing purposes. They are made with the hardest steel which is built to withstand weather conditions without compromising the insides of the container. While it may be a bit harder to set up the appliances and the initial design, shipping containers can make an excellent living solution. They are incredibly durable and can turn into a small dream house with some basic remodeling.
You Might Also Be Interested In:
---
Featured Image Credit: Lucas de Lara, Pexels