10 Gardening Trends in 2022 – Design Ideas for a Modern Home
Most people want to find that one proper place where they feel most comfortable. It is a constant search for a cocoon that you can escape to after a long day or when you need to hit that reset button.
This year, you shall commit to finally finding your peace and creating that place where you feel safe, productive, stable, and calm. So far, it has shown that inner peace can be a product of creativity. If you let go of your thoughts and put your hands to work, the mind can wander to strange places and feel calmer and more relaxed.
For some people, interior design is the way to go. You put all of your creative ideas into creating a zen bathroom, a spacious kitchen, or an inspirational home office, but in this article, we will dwell a bit on all that our garden should represent—a connection with nature, a relationship with our true selves.
Let's see what the top 10 trends for gardening this year are and how they are affected by or will affect our well-being.

The Top 10 Gardening Trends
1.

   Let your garden be your inspiration
The goal is to design your garden in such a way that will inspire you to do greater things. If you're an artist, surely you will find some motivation by relaxing in your garden.
Try shaping your outdoor space into a common area for everyday use. Perhaps you'll feel more productive if you go outside to your garden and do some work there. Lately, more and more people are working remotely, building their careers from inside their homes, so let's focus on turning that space into something that will inspire you and set you in the mood to be as productive as possible.
Turn your outdoors into your indoors by creating a home office in the garden. It can be as simple as just a garden table, one bench, your laptop, a cup of coffee, and some snacks. You are enjoying the sounds of nature while brainstorming for ideas.
---
2.

Create a sanctuary garden for birds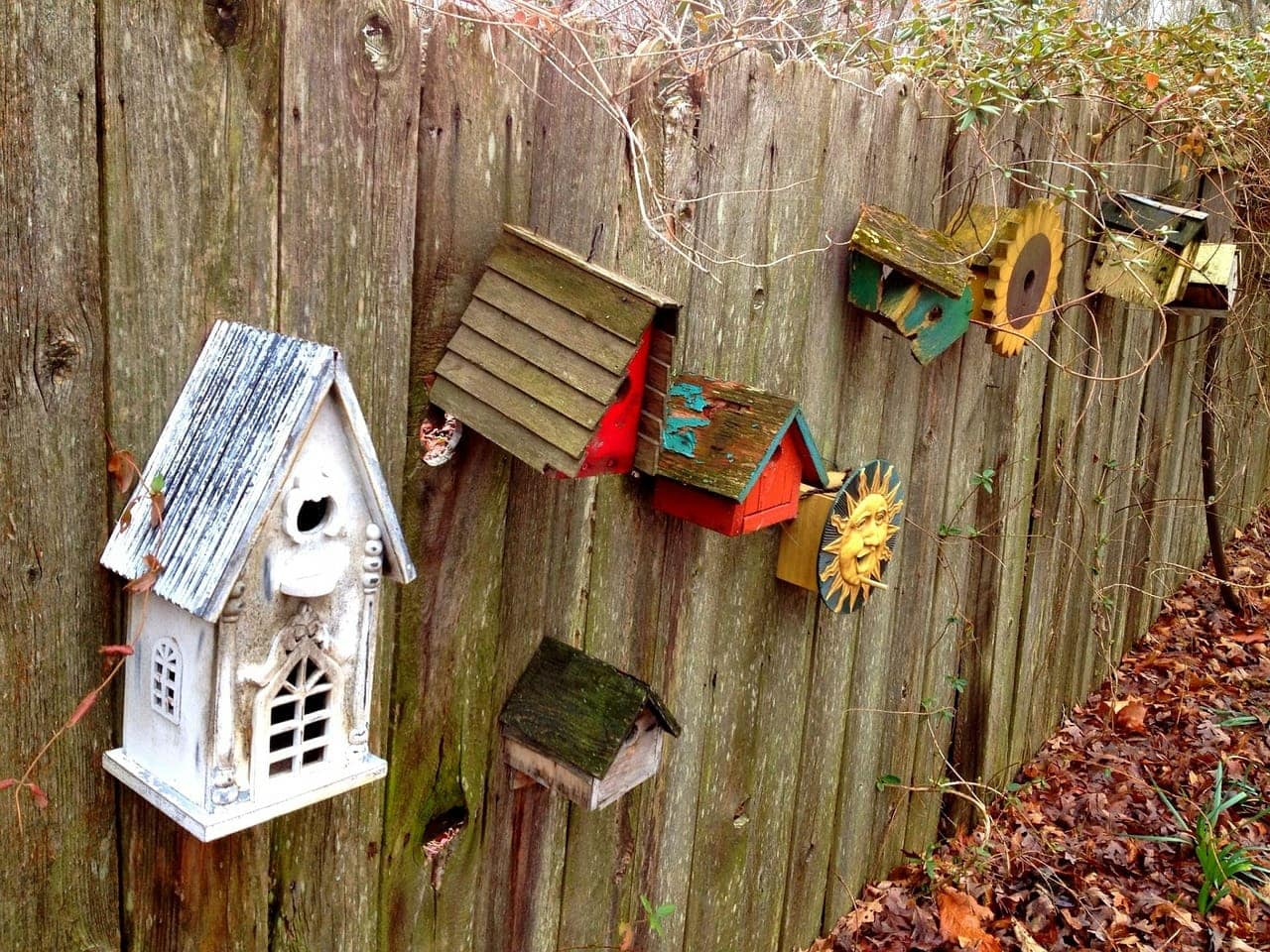 Promoting wildlife can be rewarding in so many ways. Since the last couple of years have been particularly hard on our surrounding nature, we should give a moment of glory to all those creatures that need a helping hand. Trends in 2022 will be nature-oriented, so building birdhouses or bird feeders would be an ideal project. Other than the fact that this looks adorable as your garden decor, it will also make an impact that is guaranteed to give you a sense of purpose.
---
3.

Find peace in your Zen garden
That place where you can escape to empty your mind and start your day brand new is something everyone deserves to have, and most people dream of achieving. You can go for a breath of fresh air or bring your book and enjoy some alone time. Some people choose to incorporate water into their Zen gardens, such as a pond or a centerpiece fountain. This way, you can impersonate the sounds of a natural forest, giving you that extra feeling of calmness. The sole purpose of a Zen garden is, as the name itself says, to find peace and serenity, it's a place of total tranquility and order, and you are bound to feel revived after spending some quality time in your Zen garden.
---
4.

Gardening your own veggies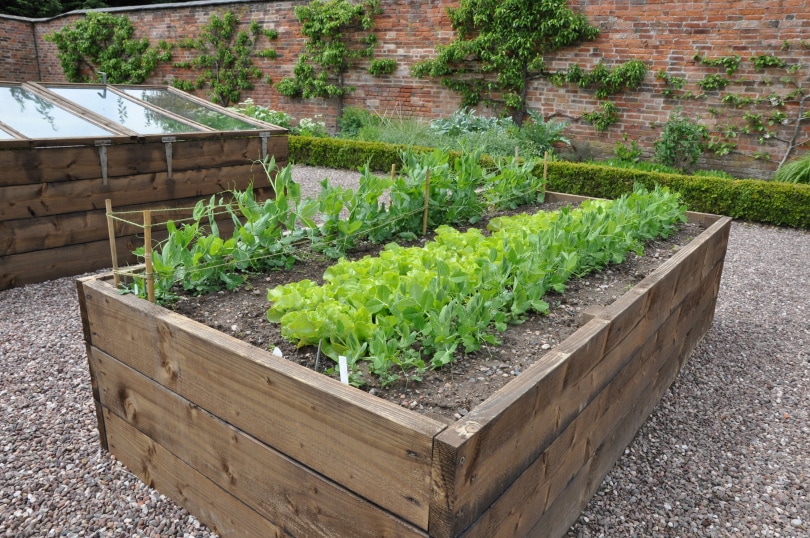 More people are becoming aware of their eating habits and how hard it is to be in control of the products they eat. You never really know the actual origin of the food you put into your body or the quality of products used daily. Since people are recently required to stay at home and aren't grocery shopping that often, we predict the new trend this year will be organic food grown in your garden. Edible plants you will care for, following their natural growth and progress.
It doesn't necessarily need to be a big project for your garden. A vast greenhouse isn't always the most approachable choice for everyone. It can be as small as a patch of rich soil, where you will grow basic veggies like tomatoes, cucumbers, cabbage, carrots, etc.
---
5.

Gardening to help the bees
You get a certain feeling when you are enjoying your morning coffee with the sound of thousands of hardworking bees swarming in your garden, collecting pollen, helping the plants grow, spreading and improving the greenery in our surroundings. There are fewer and fewer bees, but the good thing is a lot more people are choosing beekeeping as a hobby. This topic has become common, especially amongst garden and nature lovers. This year, we suggest restoring the natural habitat by planting pollinator-friendly plants such as calendula, lavender, borage, bee balm, etc.
---
6.

Create a small garden oasis
We have some advice and tricks for you to follow even if your garden is limited to a smaller area, a patio, or a backyard that needs a bit of creativity added to it.
Layer plants of different sizes, heights, shapes, and widths. This way, you will add an illusion to your garden of a much larger space.
Another trick that will put your tiny garden up to trend is incorporating shelves and hanging plants. You can fill the shelves with some terracotta or clay pots that will give your garden a more trendy but organic look.
Since you have a small area to work with, you can go a long way just by finding the right furniture. Since garden furniture will take up most of your space, you better make it count. Let it be the center point, add a gorgeous couch and a coffee table, and give your small garden an indoor vibe where you will be able to relax most of your day.
Add some solar lighting to the flowerpots, and you've got yourself a charming evening atmosphere.
---
7.

   Natural landscape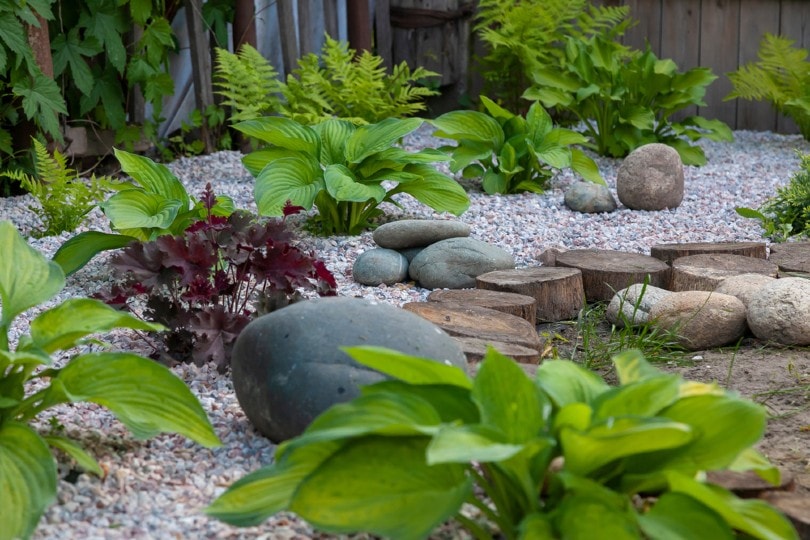 For those people looking for a more naturalistic approach but don't have that much time to invest, there are a couple of tricks to get there with minimum effort. Let a climbing plant like ivy or vine grow against your wall or porch. Plants that don't need much water, like cactuses, palms, or succulents, are ideal for people who can't devote that much time to taking care of their gardens but still want them to look clean and fresh.
Xeriscaping is a method of planting that doesn't require too much managing but still gives off an earthy vibe. Even though people imagine this type of landscape to be messy and disorganized, a garden designed with xeriscaping can still look as beautiful and charming as a regular garden.
---
8.

Country garden with a modern twist
If you are chasing for that perfect country look with a modern feel to it, there is a way to incorporate elements that you already have in your garden with a couple of simple steps:
If your garden looks a bit outdated, try utilizing most of its elements but with a modern twist, and you'll get a beautiful rustic farmhouse garden.
Give that old gardening shed a makeover and turn it into a seating area.
Don't be afraid to leave off some of the elements as decor. An old ladder in the corner can quickly become a part of the whole design, and a garden cart will now have a new purpose, being the home to many of your house plants and pots.
Add an accent brick wall. A brick wall gives off a country, vintage feel but is entirely modern and will be an upcoming trend this year.
---
9.

Minimalistic approach
Sometimes the phrase "Less is more" can genuinely make a vast difference, especially with landscaping. One of many trends in gardening for 2022 will be merging minimal details with geometric forms. You can effortlessly embody geometric shapes in pavement or garden furniture to give it a sleek style that will always stay modern. You can add colors to this type of garden design but keep them to a minimum, mainly focusing on neutral tones. You will want to give your garden form and style with a minimalistic method but be careful not to go overboard with decorating. Try to avoid cluttering the space, or it will lose the meaning of minimalism.
---
10.

Gardening with elegance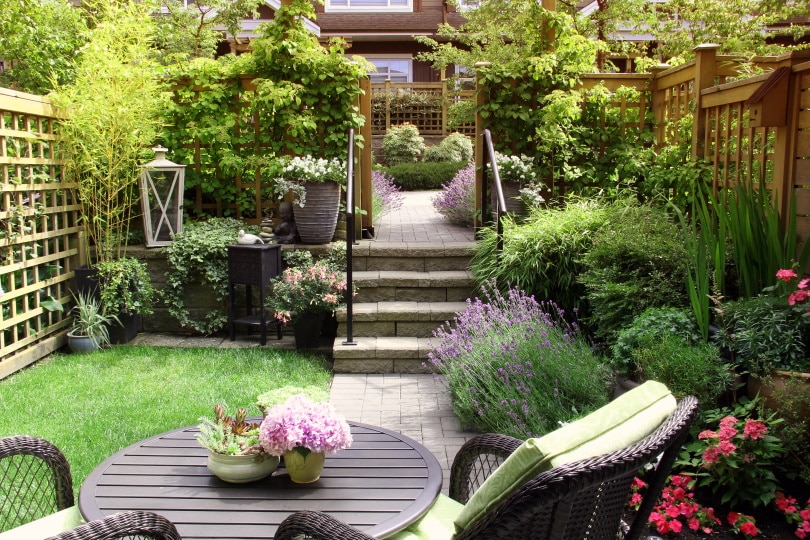 Black has always been the definition of elegance, so don't be afraid to make it an accent color of your garden. It does not necessarily mean that your garden will look dark and uninviting. The blacks, grays, and generally darker tones amongst your plants will make the greenery pop even stronger. All the different shades of green will come together because of the contrast with the darker tones. Elegance also resides in knowing when to stop. You are looking for that classic, polished look, and going into kitsch will sabotage your whole idea.

Why is gardening such a popular hobby?
People choose gardening as an everyday hobby, and there are many reasons why. One of the reasons is shutting your mind off, forgetting about your daily problems, and putting all that energy and effort into landscaping. You get to choose which plants you plant, when, and where you plant them. You create an entirely new environment for yourself to enjoy, and if you grow vegetables and fruits, you even get to take care of your own produce.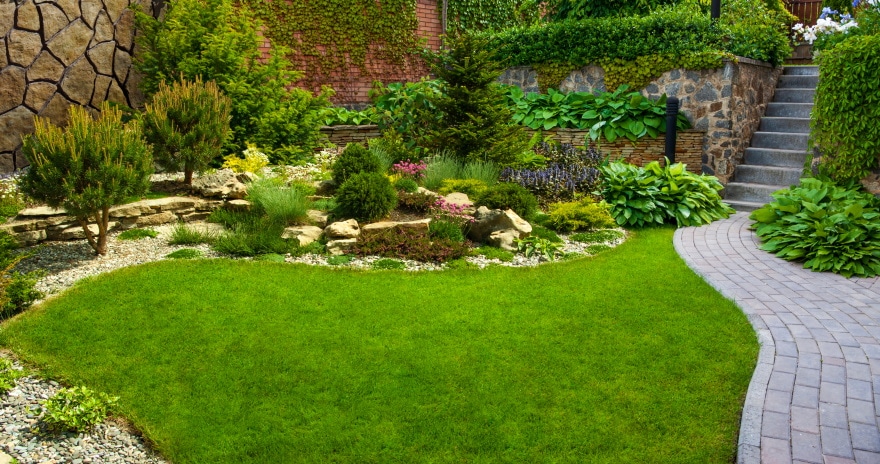 Can you have an indoor garden?
Having more than two or three plants in your home can count as gardening. Whether those are flowers, herbs, or vegetables, it will make that room spark up with colors.
Use shelves to add up extra space and fill them with different plants.
Make sure to provide every plant with enough sunlight. If necessary, add a grow light to help your plants thrive even during wintertime.
Control the humidity of your tiny indoor garden. Mist your plants daily if needed to provide them with enough moisture. You can even place them all close together to create a humid environment.
Ideal plants to grow would be lavender, rosemary, zinnia, pansy. If you're generally looking for low-maintenance plants, feel free to add a palm tree, some succulents, or have a whole collection of cactuses.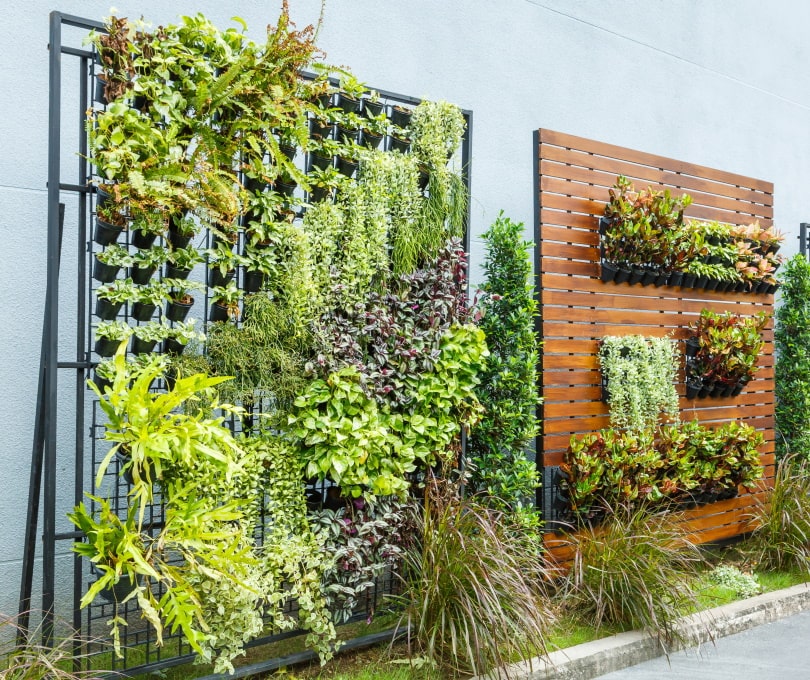 What is the difference between a Zen garden and a naturalistic garden?
Other than the obvious differences in these two gardens, like the choice and the arrangement of plants, some differences are essential for deciding which garden to choose. Both gardens are peaceful looking, soothing to the eyes and the ears, and provide you with relaxation and tranquility. A Zen garden is a carefully planned, organized setting. It will appeal more to people who enjoy controlling the growth of their plants and want to spend time precisely clipping bushes and shrubs, carefully raking the sand, and arranging the rocks. If a more natural garden is where you will find serenity, then your choice should be a woodland setting surrounded by wildflowers and trees.
Why should you follow the latest gardening trends?
With new trends come new upgrades, enhancements, and opportunities. By following trends, you discover new projects and learn new ideas which you can adjust to your liking. You get to hear other people's experiences and exchange views on different types of gardens, which will give you a better concept of a garden that suits only you.

Conclusion
Whether you are working with a lot or very little, you read in this article how you could turn any garden into an oasis that will make you want to spend every second of your free time relaxing in the new environment. Letting your creativity do its own thing is an essential part, as well as not being afraid to be crafty and innovative. In this article, we just gave you some pointers and tips on following the trends, but the only rules that exist are your own. The most significant trend to follow is to be original and brave when designing, listen to your own needs and figure out the things that inspire you most as an individual.
---
Featured Image Credit: Photographee.eu, Shutterstock