8 Bedroom Lighting Trends For 2023 – Design Ideas for a Modern Home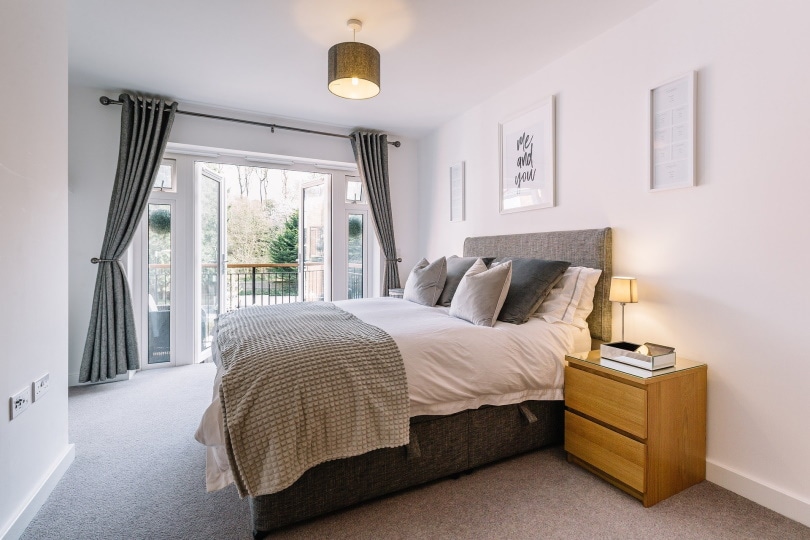 Bedroom lighting used to be something boring that simply served to illuminate the rooms we sleep in. Today, that is changing. Bedroom lighting is becoming bold, unique, and often features as a prominent focal point in many designs. If you are still suffering from a builder-grade ceiling fan or simply don't know how to update your dull pendant light, you are in the right place.
Here are eight new bedroom lighting trends for this year.

Top 8 Bedroom Lighting Trends
1.

Lighting That Makes a Statement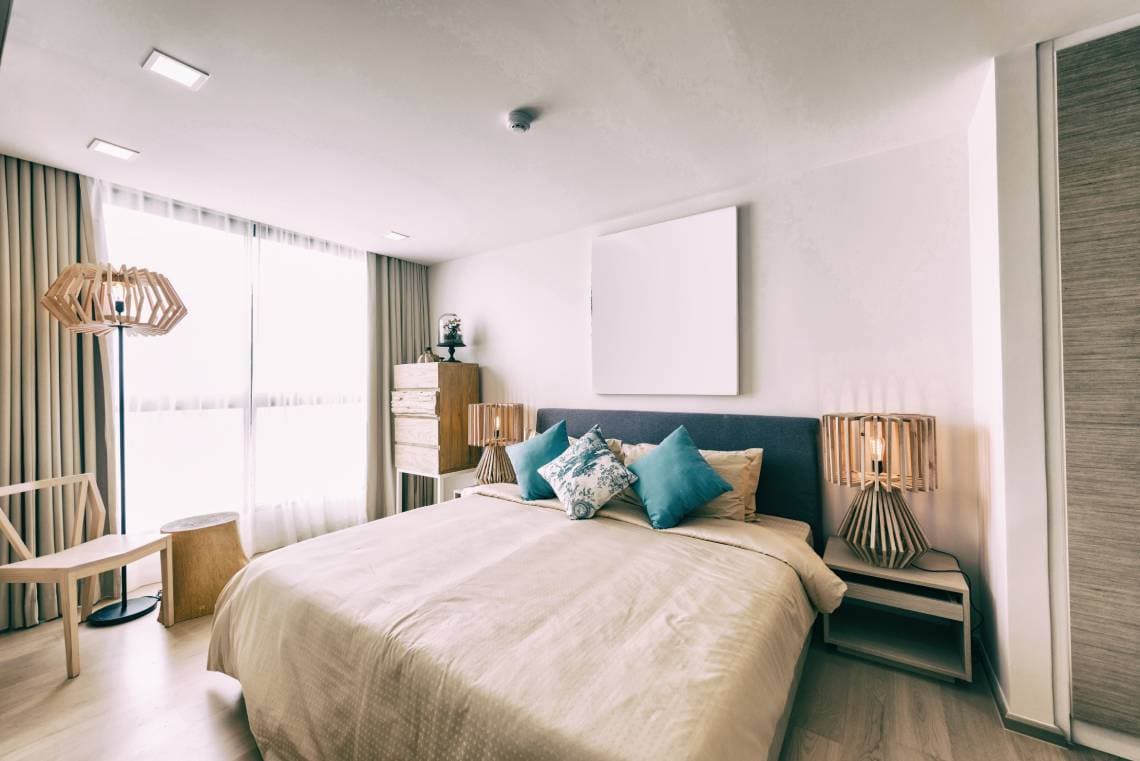 Lighting is no longer simply a utility that people have to have in their bedrooms. Today, lighting is a source of personality and an integral part of any modern design. Before, lighting was confined to boring ceiling fans or simple bubble lights and only served to light the room. Now, lighting makes a statement. Bedroom designs can even hinge around a light fixture as the main focal point of the entire room.
If you are still thinking about lighting as something you have to have instead of something that can change up an entire design, you are prescribing to an outdated philosophy. Start thinking about lights that add something, lights that draw the eye, lights that make you a little uncomfortable, lights that you would never have thought about before. That is what the current design philosophy revolves around.
Lighting isn't just a utility anymore. It is a statement.
---
2.

Bold Ceiling Lights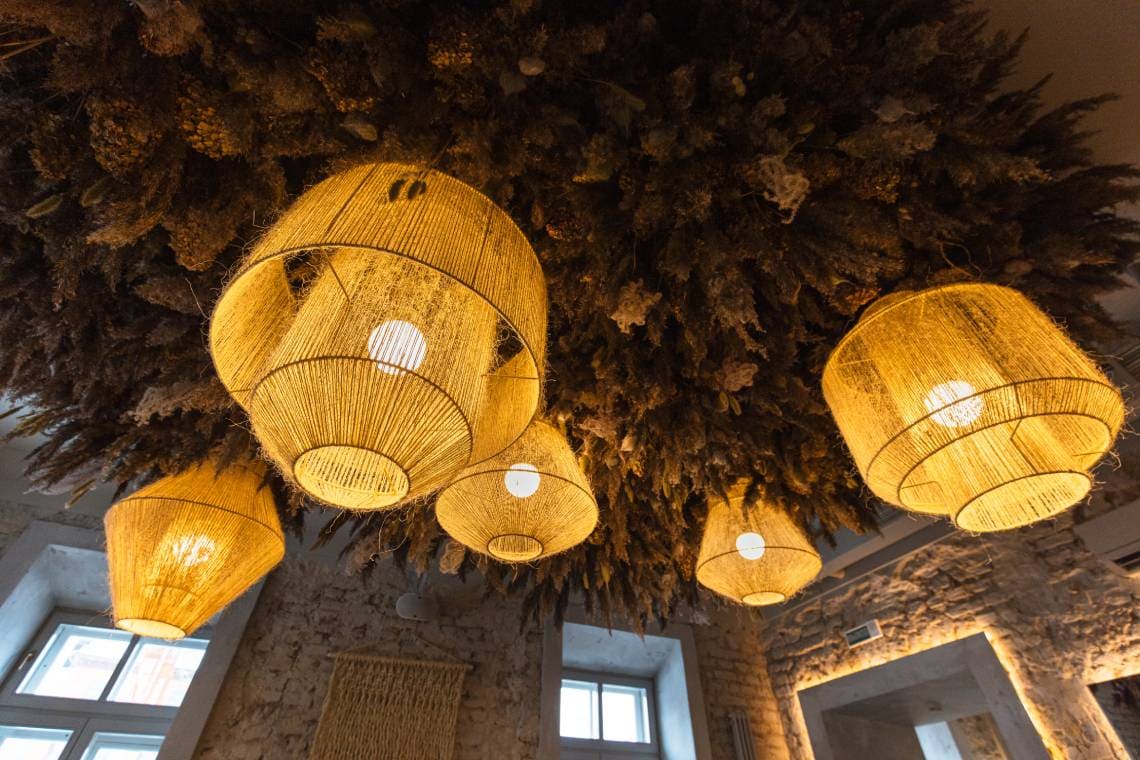 One of the most popular ways to make a statement with lighting in the bedroom is by installing a bold new ceiling fixture. The modern chandelier is extremely popular and can range from large wicker lights to sprawling spindled lighted webs. Bold ceiling centerpieces have become a staple for bedroom redesign, and they are featured prominently in the latest trends.
A bold ceiling light is a simple way to launch a stale bedroom into the new year. Installation, in many cases, is easy and can be done by handymen and handywomen. These new lights can be used to tie an entire room together or can feature as the focal point for a whole room makeover.
There are many styles of ceiling light that can fit into any style. There are sleek modern lights, eclectic art deco fixtures, traditional chandeliers, and rustic wood or wicker farmhouse-style lighting.
---
3.

Smart Bulbs Are Here
As the home continues to get smarter, even the most mundane items in the house are getting a smart upgrade. Smart light bulbs are hitting the market, and there is a lot of interest in them. The newest bulbs can monitor your position in the home, keep track of your temperature, heart rate, and more while integrating seamlessly with your Amazon, Google, or home security system.
If you are not ready to upgrade to a full smart light bulb, you can still upgrade your old incandescent bulbs to energy-efficient LEDs. There are also a plethora of options for colored lighting, dimmers, color-changing lights, and bulbs that can change from cool to warm and back again. Some of these bulbs feature thousands, or even millions, of colors that can be adjusted and changed right from your smartphone.
These new high-tech lights are the perfect way to infuse modernity, customization, and health tracking into your bedroom.
---
4.

Modern Bedside Lighting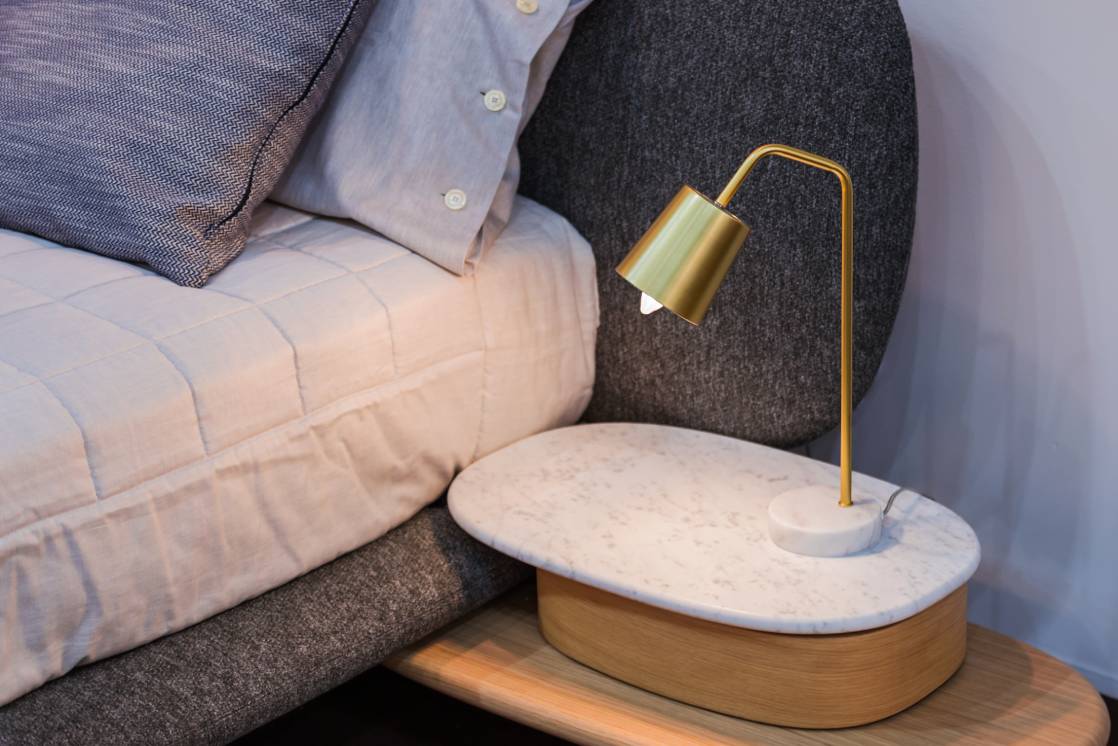 Bedside lighting has taken a turn for the modern. Rounded globes and basic fixtures are popular for giving warm light to any space near the bed itself. These stylish lights are both new in their appearance and high-tech in their functionality. These lights can be used as a part of an overall bedroom look or can be chosen for their usefulness.
New bedside lighting can be found that features USB chargers built in to charge devices or even have BlueTooth connectivity that allows homeowners to turn off their lights or play music through them. Some of these lights are super small or even have sound machines that help finicky sleepers get to bed. Some lights can fit onto any bedside table stylistically or make a perfect fit with their function.
---
5.

Retro Wall Lighting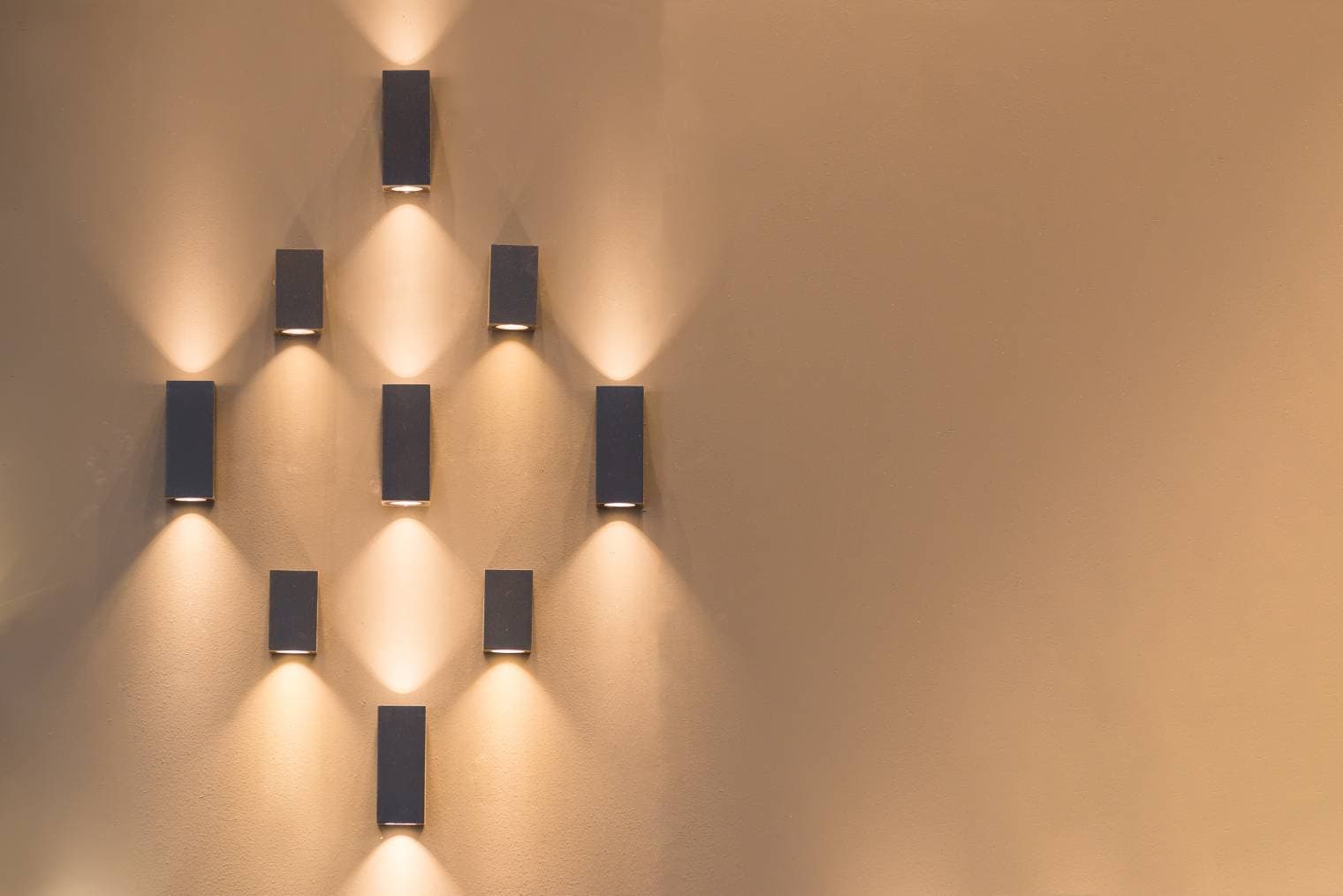 One of the newest trends right now is a return to retro lighting, especially wall lighting. Small lights with pleated shades are making a comeback. These mid-century lights are back with a vengeance, and they are being used to add character to the bedroom or installed as lighting to illuminate specific areas of the room. Nooks are now turning to these old-style lights, and bookshelves are getting a pair of flanking lights to create a cozy glow.
The most popular of these retro lights that are being used are swivel lights or lights with retractable arms. These fixtures are being chosen for their size, versatility, and aesthetic. The return of the lampshade is one feature that has been used heavily in this new trend, so keep an eye out for new shades to accompany these wall lights.
---
6.

Stylish Pendants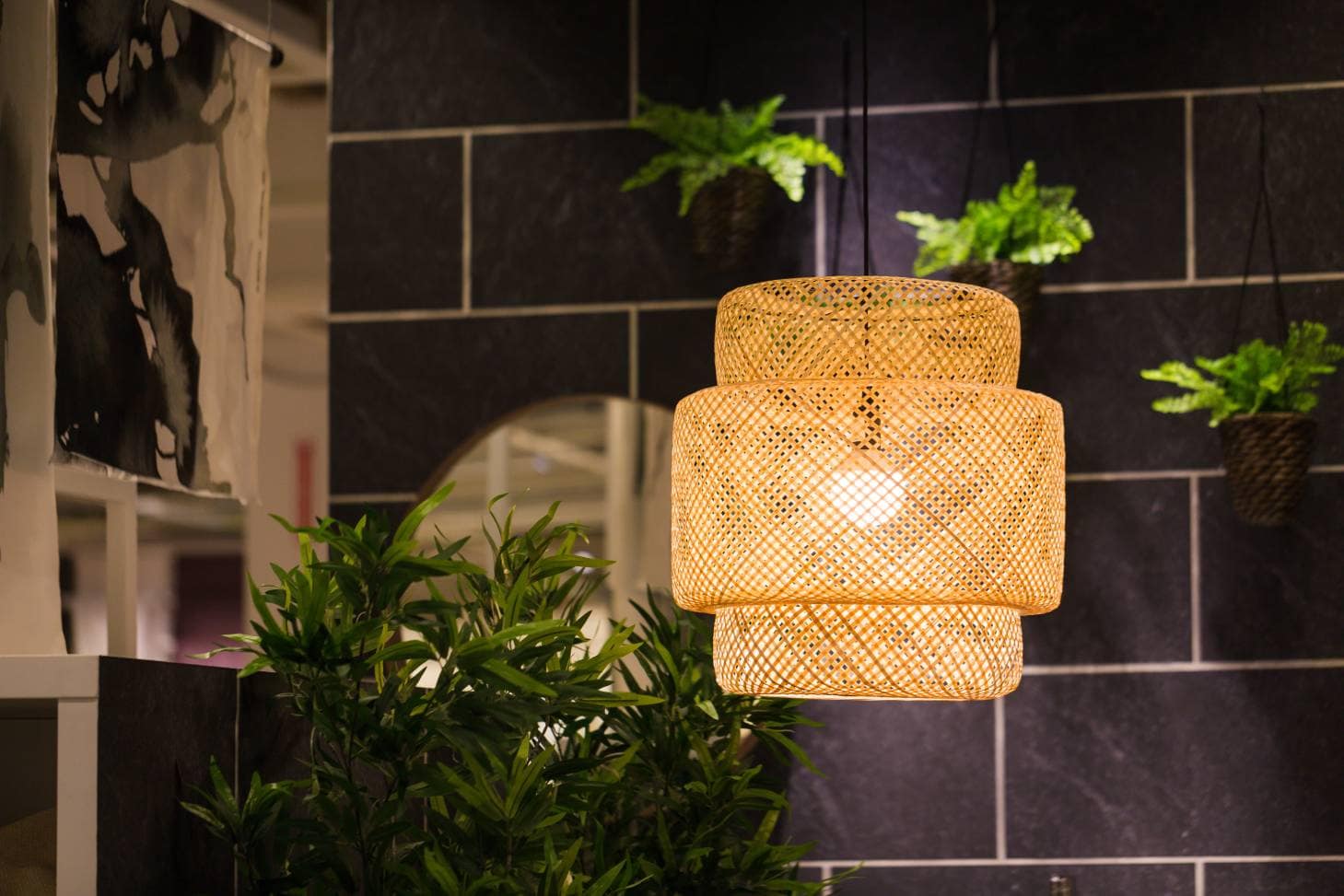 Pendant lighting again features prominently in this year's trends. However, the new pendant lighting continues to be fresh and different. Older pendant lights are often bland teardrops that offer little in the way of style. The most contemporary pendant lights are all different and are made up of a variety of shapes, sizes, and colors.
Some of the new pendant lights are huge. One of the most common sights you will see, carried over from a trend that started in 2021, are large basket-style pendant lights. But that is not all that is coming to the docket this year. Other pendant lights include abstract shapes, modern cubes, inverted domes, and wide circles. These lights are made from an array of different materials, including wicker, cloth, and metal, giving each piece its own unique flavor.
A fresh new pendant light that goes in a bold new direction could be just what your bedroom needs to launch it into this year and beyond.
---
7.

Unique Custom Pieces
One trend that has been on the rise in recent years is finding or making a custom lighting piece for the bedroom. With a little bit of know-how and elbow grease, beloved antiques can be remade into stunning lighting fixtures that are one of a kind. If you are having a hard time choosing something that looks just right or if you find yourself disappointed with the basic, sterile options found at the local hardware store, do not be afraid to source or create your own piece that fits your style perfectly.
Old signs, wagon wheels, driftwood, and other eclectic options can all make a great base to build your very own trendsetting piece. These kinds of fixtures are being heavily featured in the latest designs. All it takes to create one of these showstopping features is some wiring, glue, staples, and the lights of your choice. The possibilities are endless.
---
8.

Using Light To Highlight Specific Design Choices
With the variety of lights and lighting available, there is no reason not to use new lighting to highlight specific design features of the bedroom. Lights can be used to break up a space into separate areas or can be set up to shed soft light onto a favorite art piece or antique present. Do not be afraid to use new lighting to draw attention to specific areas of your bedroom space. That can be done for your own benefit or for the benefit of guests and potential buyers.
Wall sconces are a great way to bring light to areas that overhead lighting might not illuminate. Alternatively, you can place a strategic lamp or lantern in an area to draw the eye and flesh out the look you are looking for.

Summary
Lighting is now chic. Neglecting your bedroom lighting will leave your designs and styles stuck stubbornly in the past. Lights are now focal points, center points, and a way to make loud noticeable claims about your style.
These are the trends that you can expect to see dominate the bedroom design space right now. Many of them are easy upgrades or simple changes that can change the complexion of a room completely.
---
Featured Image Credit: Pixabay