10 Best Crabgrass Killers of 2023 – Reviews & Top Picks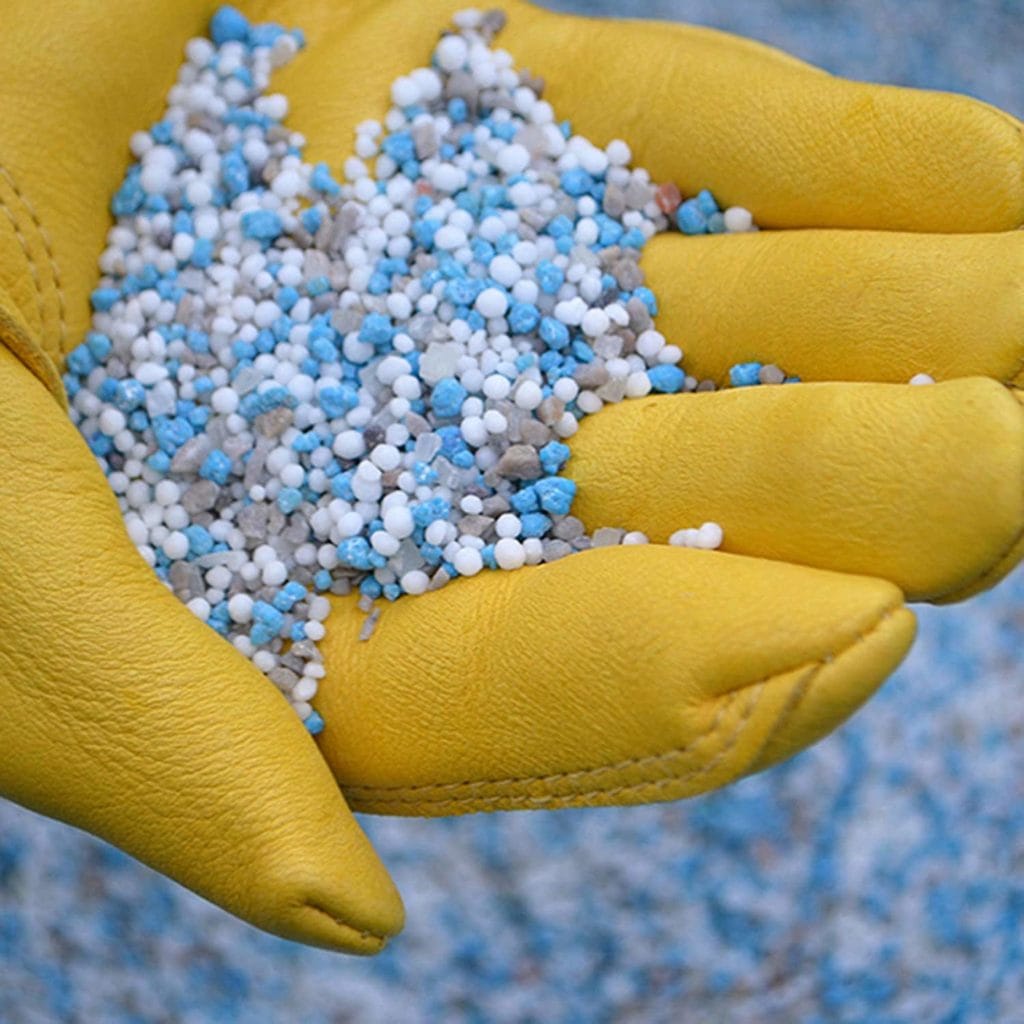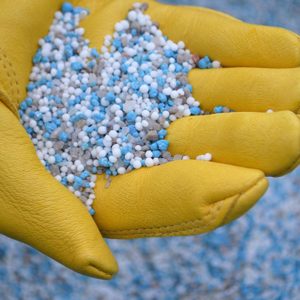 Is your lawn is looking a bit rundown and doesn't have that beautiful lush green look?
Weeds, specifically crabgrass, can overrun your lawn if left untreated for some time. It can turn your paradise into an unsightly mess. If that is the case, then you will need to find a crabgrass killer that can help you take your lawn back.
The best crabgrass killers provide some form of preventative or post-emergent relief from the ugly weed. Keep in mind that there are two basic types of treatments available: a liquid form and a granular form. Within those two types, various organic and inorganic treatments can help you restore the beauty of your lawn by killing and preventing crabgrass and other weeds, and, as a bonus, often fertilizing at the same time.
Let's take a closer look at these ten reviews of the best crabgrass killer and see if we can help you find the perfect treatment.
A Quick Comparison of Our Favorites in 2023
Rating
Image
Product
Details

Best Overall

Green Gobbler Weed & Grass Killer

Certified Organic
Ready to use
Biodegradable
CHECK PRICE

Best Value

BioAdvanced All-in-One Crabgrass Killer

Kills on contact
Economically priced
Kills over 200 weed varieties
CHECK PRICE

Premium Choice

Syngenta Tenacity Turf Herbicide

Organic
Used pre and post-emergent
Effective Herbicide
CHECK PRICE

Scotts 49900 Halts Crabgrass Killer

Year-round coverage
Easy spreading
Kills weeds and fertilizes
CHECK PRICE

PBI Gordon Over the Top Grass Herbicideannual

Safe for spraying around ornamentals
Can apply to perennial and annual grasses
Kills weeds quickly
CHECK PRICE
The 10 Best Crabgrass Killers
1.

Green Gobbler Weed & Grass Killer – Best Overall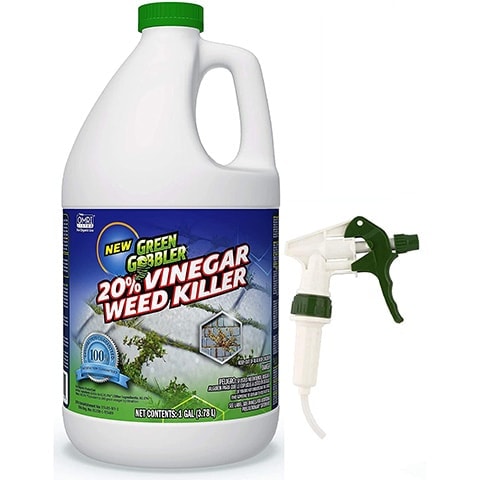 Looking for the best crabgrass killer overall? We think we have you covered with this certified organic weed and grass killer. This product has no known cancer-causing chemicals and is petroleum, chlorine, and glyphosate-free. It is made only from corn grain where the ethanol is distilled from. It is also 20% acetic acid so your weeds, dandelions, crabgrass, and other unwanted grasses are killed within twenty-four hours.
This formula is four times stronger than traditional table vinegar and is safe for all types of uses. For residential areas such as your driveway, sidewalks, pavers, or planter beds where vegetation removal is necessary; you use the product full strength by spraying directly on the weeds. Avoid using before known rain and best to apply in full sunshine with little to no wind to help with eliminating overspray.
You will not have to worry about the well-being of your pets, or children when you use the Green Gobbler Weed and Grass Killer because it is biodegradable, all-natural, and has no harmful ingredients. Get rid of all of your weeds and enjoy the peace of mind of knowing everyone is safe in doing so.
Pros
Certified Organic
Ready to use
Biodegradable
4 X's Stronger than table vinegar
Kills weeds in less than 24 hours
Cons
Cannot use on Vegetable Garden
Do not use on a healthy lawn
---
2.

BioAdvanced All-in-One Crabgrass Killer – Best Value
This all-in-one formula is the best crabgrass killer for the money. Connect the 40-ounce container to your garden hose and treat up to 6,250 square feet of area. Keep in mind that you will need to avoid spraying your favorite ornamental flowers and plants. It is intended for use on your lawn where weeds such as dandelions, crabgrass, clover, and various other weeds are killed on contact. It states that it takes care of over 200 varieties of broadleaf weeds.
Bio-advanced is made up of three proven weed killers that are not known to be safe for pets or people. You must make sure to apply spray when you can keep the space people and pet free until it dries completely. The nice thing about using this product is that it can be applied even if you are expecting rain because it is rainproof in 1-hour.
This is available in a ready-to-use container that you attach to your garden house, a concentrate that you will need to dilute in your own spray bottle, or a ready-to-use spray bottle. It is economically priced and is proven to work.
Pros
Kills on contact
Economically priced
Kills over 200 weed varieties
Can apply to the entire lawn
Rainproof after one hour
Cons
Not safe for pets
Will kill ornamentals
Not effective in high temps
---
3.

Syngenta Tenacity Turf Herbicide – Premium Choice
Our premium choice is the Syngenta Tenacity Turf Herbicide. At first glance, you will probably notice the cost, considerably higher than other products. This is a systemic product that is used primarily by professional landscapers but has been made available to residential homeowners.
Make sure that you follow the directions closely because overuse can cause damage to your lawn. However, the tradeoff is that the results you get from using the product accordingly are amazing. You can use the herbicide as a pre-emergence weed killer, which means you can spray it on before seeding your lawn to prevent weeds from coming up in your new lawn. You may have to repeat your application to achieve the results you want. As one of the best post emergent crabgrass killers, Syngenta can kill and prevent weeds from forming in your existing lawn.
Syngenta Tenacity is considered an organic product that is made up of 40% mesotrione which is an organic compound that comes from corn. From all of our research, it seems to be imperative that if you decide to use this product that you follow the directions explicitly. If you do, it appears that you will have favorable results and your crabgrass and weed issues will be handled.
Pros
Organic
Used pre and post-emergent
Effective Herbicide
Highly concentrated
Cons
High price point
Not ready-to-use
Takes a few weeks to see results
---
4.

Scotts 49900 Halts Crabgrass Killer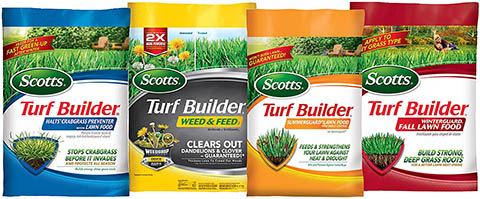 The Scotts lawn care plan is an all-inclusive plan that offers four different combinations of lawn fertilizer and weed killer. The Scotts 49900 Halts Crabgrass Killer is a fertilizer that you will apply to your fescue, bluegrass, zoysia, or Bermuda lawn. It's one of the best crabgrass preventers available, stopping it from intruding on your lawn before it has a chance to sprout in the early Spring.
The turf builder weed and feed pick up where the crabgrass preventer leaves off and continues to kill the dandelions and clovers in your Spring lawn. As it kills these weeds and others, it has additional fertilizer to thicken your lawn and green it up.
As time moves into Summer, you will find the Summerguard helpful to kill the insects that can infect your lawn during the warmer months when drought and excessive heat are possible. Fleas, ticks, and even ants are controlled with the application of the Scotts Summerguard.
The final quarter of the year is covered by the Winterguard formula. This is a fertilizer that has the necessary formula for encouraging your lawn to grow deep, strong roots as you head into the Spring again.
These four different blends of fertilizers, weed killers, and crabgrass killers can keep your lawn healthy, green, and looking beautiful all year round. Scotts recommends spreading the mixtures with one of their spreaders; by using the appropriate adjustment.
Pros
Year-round coverage
Easy spreading
Kills weeds and fertilizes
Can apply in poor weather
Cons
Requires consistent use
Only one Crabgrass preventer
Need a spreader
---
5.

PBI Gordon Over the Top Grass Herbicideannual
Ornamec is a grass herbicide that controls over 30 grass weeds in and around groundcovers and ornamentals as well as on your grass. Safe to apply on all perennial and grasses, including zoysia, Bermuda, and fescue. It works best when applied as a post-emergent crabgrass killer. Make sure you apply it a few hours before the rain so that it sticks to your grass. Your weeds will stop growing within 48 hours of your application, but it takes from one to three weeks for them to be completely killed.
There were mixed reviews during our research as to whether this product performed the way it was intended. One thing that is definitely a must is that you must follow the directions explicitly. It is necessary to dilute the solution in a sprayer at 2.5-ounces of Ornamec to 1-gallon of water. This will cover approximately 2,500 square feet. The entire bottle will cover an acre.
One last word of caution, do not use the Ornamec on edible fruit or vegetable gardens. You should not eat the fruit from any plants that you have sprayed with the herbicide for at least a year from application.
Pros
Safe for spraying around ornamentals
Can apply to perennial and annual grasses
Kills weeds quickly
Cons
Not safe around pets
Quite expensive
Takes 1 to 3 weeks to completely kill weeds
---
6.

BASF Drive XLR8 Herbicide
Another herbicide that has had success in killing crabgrass and other weeds is the BASF Drive XLR8. The 64-ounce bottle will cover an acre when diluted and applied as directed. It is a water-based formula that contains faster kill properties than other natural herbicides, which means that it can be rain-fast in less than one hour. With all the positive notes about BASF, it is no wonder that it is used most often in industrial and commercial applications, but can be used for residential applications too.
When comparing the list of weeds that it controls, it appears that many are common to the average home; namely, foxtails, crabgrass, and dandelions. Mix 2-ounces of the BASF with a gallon of water and you are ready to spray away. Make sure to take care as to where you are spraying, it will kill almost everything in its path. Be mindful, the product is on the higher end side, so you do not want to waste it.
Pros
Kills quickly
Water-based
Highly concentrated
Cons
High priced
Primarily commercial applications
Unsafe for pets and kids
---
7.

Spectracide HG-95703 Lawn Weed Killer

One of the few granular products that we researched, the Spectracide HG-95703 Lawn Weed Killer is a nice product for the average homeowner. The 10-pound bag will cover approximately 3,000 square feet when you apply it during the spring to fall months. You see it best to apply when the weeds are actively growing.
Spectracide is easy to use since all you need to do is adjust your spreader to the appropriate setting and walk your property to distribute the granules. Let the granules do their work and you will enjoy up to 5-months of controlling your weeds.
You can use this weed killer for a variety of lawns from the cool season, warm season, and turf-type grasses. It claims to control over 200 weed varieties that are found in most homes. Because you are using granules it is not a cost-effective method to kill weeds in large areas.
Pros
Easy to apply
Kills over 200 weed varieties
5-month control
Economically priced
Quick results
Cons
Not cost-effective for large areas
May need several applications
Keep away from pets
---
8.

Primesource Quinclorac Drive XLR8 Liquid Crabgrass Killer
This is a high-priced crabgrass killer that works best on turfgrasses. It is known for controlling crabgrass but will take care of foxtails, dandelions, and a variety of others. The Primesource Quinclorac Drive XLR8 Liquid Crabgrass Killer is a post-emergent herbicide. You can apply it seven days before seeding a lawn or up to 28 days after the emergence of weeds.
You dilute your Primesource by mixing 1-ounce of it with a gallon of water and then use it as a spot sprayer or all over to cover the weeds. Be sure to read all of the instructions and where the product can be used. A few states only allow the product to be used as a spot sprayer.
Pay attention too, there have been a few reports that this product is not completely safe when used around pets.
Pros
Large area coverage
Easy to mix
Cons
Higher-priced
Post-emergent application only
Spot-sprayer
Do not use on St. Augustine
Not safe for kids or pets
---
9.

Preen 2164179 One Lawncare
The second granular product that we reviewed. Preen combines the fertilizer to green up your lawn and the weed killer to kill those troublesome weeds. It will also control the crabgrass all year long. Apply the granules in the Spring when the weeds are growing. You will get weed control and 2-months of slow-release fertilizer to keep your lawn healthy and green.
You can use the lawn care granules on both the cool-season and warm-season grasses. You make your application with a spreader that is set to the appropriate setting. The 10-pound bag will cover approximately 2500 square feet of lawn. In our research, many of the users mentioned that they had the most success with the product when they applied it two times a year; once in the Spring and then again in the Fall.
You should keep pets off your lawn for at least 24 hours as a preventative measure.
Cons
Not for large areas
not recommended for commercial use
Covers only 2,500 sq ft.
Needs more than one application
---
10.

Ortho Weed-B-Gon Plus Crabgrass Control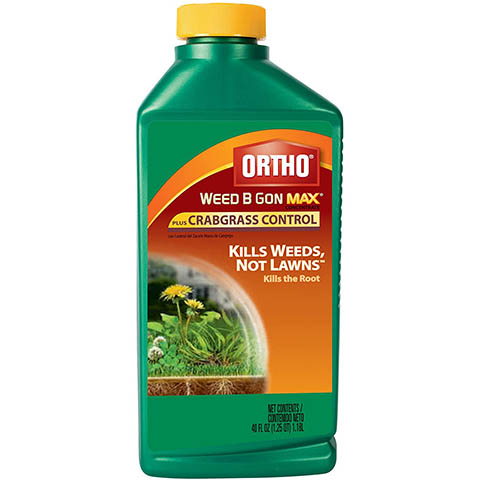 Our number ten pick is the Ortho Weed-B-Gon Plus Crabgrass Control. It is a liquid weed killer that is recommended to be used with the Ortho dial-a-sprayer that you connect to your garden hose. You can use a tank sprayer also if you are going to be doing some spot killing.
It begins to kill on contact and states that it kills over 200 plus weeds, including crabgrass, dandelions, and other broadleaf weeds. It is simple to apply, however, the product itself works best if you do not mow the grass for a few days prior and a few days after. Judging by several of the reviews it seems it can be hit or miss as to whether the product will take care of your crabgrass problem the first time. Some commented that if the product was overapplied it could have adverse effects on your entire lawn.
Pros
Easy to apply
Kills weeds to the root
Cons
Reviews are not favorable
Over applying can kill lawn
Overspray is harmful
Harmful to pets
---
Buyer's Guide – Deciding on the Best Crabgrass Killer
You have read the reviews of the 10 best crabgrass killers and are probably left wondering which one would best suit your needs. In fact, you could quite possibly be thinking that many of them sound good and there isn't a clear choice.  Well, let's look a little deeper and see if we can eliminate a few from the list so your choice is more obvious.
Organic vs. Inorganic
Who would have guessed that there would be weed killers that are actually organic? The organic weed killers are made from corn gluten, which is nothing more than the residual from making cornstarch. When it is used to control crabgrass, the gluten will keep the seeds from germinating and therefore, rid the lawn overtime of the weed. Sometimes this type of weed killer contains a nitrogen base that will help to keep the lawn green and vibrant.
Inorganic weed killers are sometimes referred to as herbicides, are chemical-based, and can be very selective as to which weed or weeds it is targeted to kill. They can even be systemic, meaning that they will kill to the root because the chemical has traveled through the entire plant. be sure to read the label on the bottle of your product to make sure that any of the chemicals are not harmful to kids or pets.
Liquid vs. Granular
Whether you choose a granular product or a liquid one is also an option for you. The liquid product is applied by using a sprayer of some kind, such as a tank sprayer. You can use the tank sprayer to spot spray specific weeds that you see on your lawn. The garden sprayer is one that is connected to your garden hose and mixes the solution of water and weed killer perfectly. This is a quick and easy way to apply the product.
Granular products are spread over the lawn with a hand spreader or wheeled spreader. A wheeled spreader has a bowl or tank and you adjust the spreaders opening to the correct setting. As you push the spreader over the lawn, the product is dropped onto the lawn and spread evenly over the lawn. Many of the granular products also have a fertilizer in them to help green up, thicken, and/or strengthen the roots of the grass.
Pre-emergent and Post-emergent
If you are looking to kill crabgrass before it actually begins taking over your lawn, or if you are looking to treat your lawn at the beginning of the growing season, then you will be using a pre-emergent product. Usually, these are applied in the early spring when temperatures are still mild and the growing season for crabgrass and other weeds is just beginning.
Using a post-emergent product means that you will be treating your lawn later in the year or the fall season. This is the time when the crabgrass has already taken root and you will be looking to kill more mature plants. The product used during these times of the year should have a systemic property that kills the weeds down to the root.
Liquid Crabgrass Killer
Needs to be mixed or diluted
Various spray options
Kills on contact
Rainproof in less than an hour
Last longer
Granular Crabgrass Killer
Need a spreader to cover lawn
Can be unsafe for pets
Longer rainproofing time
Can have fertilizer with it
Not cost-effective for large areas

Conclusion
We have taken a look at the ten best crabgrass killers in depth. As you can see several differences set apart our best crabgrass killer over, the Green Gobbler Weed & Grass Killer. If you are looking for a ready-to-use product that is safe and effective then this is a top consideration.  The best value is the BioAdvanced All-in-One Crabgrass Killer that is economically priced. It has some of the same great features as our overall choice but does not offer the safety of being able to use it around children and pets. You will also need to take precautions when you use it around your ornamental plants. Lastly, our premium choice is Syngenta Tenacity Turf Herbicide. This comes in at a significant price difference, but you will enjoy the organic and highly concentrated formula that will kill your crabgrass and keep it gone for a long time.
Our reviews are not exhaustive, but we hope they provide you with the information you need to make an appropriate choice for your situation. With so many weed killers on the market our goal was to help you narrow your search and be able to feel confident that the product you choose will do the job you need to have done.
You might also be interested in: 10 Best Brush Killers – Reviews & Top Picks