8 Best Mini-Split Heat Pumps in 2023 – Reviews & Top Picks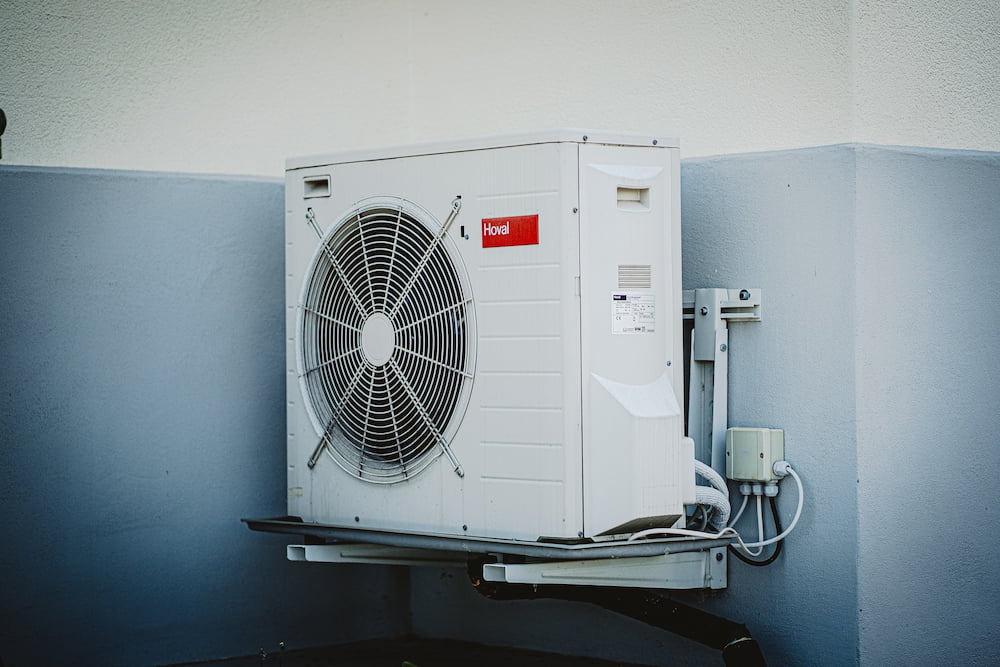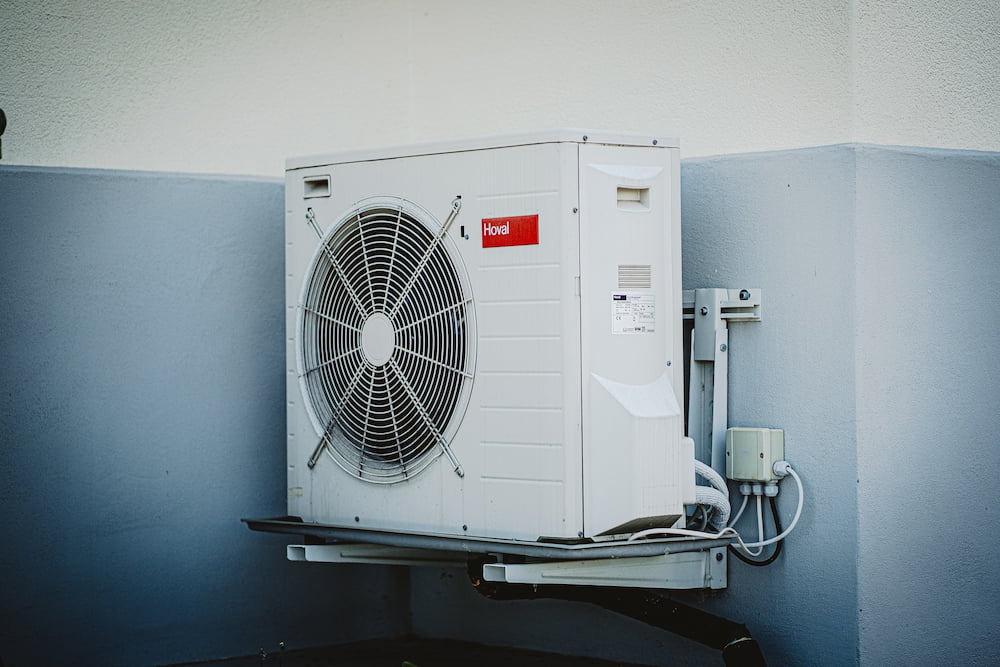 So, after considering all the pros and cons, you decided to go with mini-splits instead of standard heat pumps. You've been looking for a system that can set different temperatures in different rooms, and a mini-split does exactly that. It's not particularly cheap, but the advantages strongly outweigh the disadvantages. Which brand do you go with, though? There are dozens of different companies out there that specialize in mini-split heat pumps.
How do you know which heating/cooling system carries the best bang for the buck? Well, that's where this guide comes in! Here, we'll go over eight top-of-the-line mini-split units and take a long, hard look at what they're bringing to the table. Check out the metrics, pros/cons, detailed reviews, and the friendly Buyer's Guide, and you'll be able to find the best ductless heat pump for your needs!

A Glance at Our Winners in 2023
Rating
Image
Product
Details

Best Overall

Pioneer Air Conditioner Wall Mount Ductless Inverter

Ultra-silent performance
Very easy to install/operate
Backed by free tech support
CHECK PRICE

Best Value

Klimaire Ductless Mini-Split Inverter Air Condition Heat Pump

Available at an affordable price
Wall brackets included
Top-notch remote control
CHECK PRICE

Premium Choice

MRCOOL – 36k BTU 16 SEER Ductless Heat Pump

Impressive heating/cooling efficiency
Compatible with Alexa and Google Assistant
Leakage detection alarm
CHECK PRICE

Cooper & Hunter Wall Mount Ductless Mini-Split

Wi-Fi ready (no adapter included)
Covered by a generous warranty
AHRI-certified
CHECK PRICE

Cooper & Hunter Mini-Split AC/Heating system Sophia Series

Rubberized drainage tube extension
Three-layer copper line set
Auto Restart + Self Diagnosis
CHECK PRICE
The 8 Best Mini-Split Heat Pumps
1.

Pioneer Air Conditioner Wall Mount Ductless Inverter + Mini-Split Heat Pump – Best Overall
| | |
| --- | --- |
| Zones: | 1 |
| BTU: | 18K |
| SEER: | 19 |
| HSPF: | 10 |
There's very little not to like about Pioneer's system, and that's what makes it the best overall mini-split heat pump on the list. First, it's very easy to install (although it will take you a day or two to get everything mounted and connected). Second, this ductless air conditioner unit is incredibly intuitive and straightforward: even your kids will be able to operate it! Along with that, it's practically noise-free, which makes it a perfect pick for a bedroom.
Add fast, helpful, and 100% free technical support and you'll see why Pioneer deserves the #1 spot. It's lightweight, too, and can be easily moved from one room to another, if need be. With solid efficiency (19 SEER/10 HSPF) and a decent BTU (18K), this system is more than enough to cover an average-sized room.
Pros
Ultra-silent performance
Very easy to install/operate
Backed by free tech support
Incredibly lightweight
---
2.

Klimaire 12,000 BTU 19 SEER Ductless Mini-Split Inverter Air Conditioner Heat Pump System – Best Value
| | |
| --- | --- |
| Zones: | 1 |
| BTU: | 12K |
| SEER: | 19 |
| HSPF: | 9.5 |
Klimaire is another top-of-the-line manufacturer that specializes in HVAC systems. With this unit, you'll only get 12K BTU, but that's not a very big deal. Klimaire's kit is incredibly affordable: it's the best mini-split heat pump for the money. On top of that, it comes packed with wall brackets for fast installation. In the package, you'll find wires and everything else needed to get the system connected. The remote control also deserves our praise.
It includes a long list of features (sleep mode, self-clean, silence, and timer) and operates at an extended range. Another big pro is the automatic defrost feature that prevents the compressor from freezing over and boosts its lifespan. The biggest downside—this mini-split can't handle a room that's larger than 550 sq. ft. But, if you live in a single-bedroom apartment and only need cooling/heating for that one room, Klimaire will be a great pick.
Pros
Available at an affordable price
Wall brackets included
Top-notch remote control
Automatic defrost feature
---
3.

MRCOOL – 36k BTU 16 SEER Ductless Heat Pump Split System – Premium Choice
| | |
| --- | --- |
| Zones: | 1 |
| BTU: | 36K |
| SEER: | 16 |
| HSPF: | 8.9 |
Next up, we've got one of the most powerful systems on the market. MRCOOL is good for 36K BTU and effectively covers any room up to 1.5K square feet. It only includes one air handler, though, meaning this is a single-zone unit. On the bright side, the cooling and heating efficiency is quite high. The variable-speed inverter compressor does a great job of keeping operating costs to a minimum. The leakage detection alarm, in turn, notifies you immediately when a leak is detected.
This is quite an advanced mini-split, too, and is 100% compatible with Google's Assistant and Alexa. All you'll need to control it from a distance is a modern Smartphone with Wi-Fi support. We do have to mention, however, that MRCOOL comes with minor quality control and assurance issues. We're talking about missing parts and bad packaging—nothing major. Other than that, it is, indeed, a premium choice.
Pros
Impressive heating/cooling efficiency
Compatible with Alexa and Google Assistant
Leakage detection alarm
Covers up to 1.5K sq. ft.
---
4.

Cooper & Hunter 18,000 Wall Mount Ductless Mini-Split
| | |
| --- | --- |
| Zones: | 2 |
| BTU: | 18K |
| SEER: | 21.3 |
| HSPF: | 10 |
Do you need a mini-split heat pump for two rooms instead of one? Then Cooper & Hunter will be worth your attention. While the BTU rating isn't sky-high (18), you will get two separate evaporators. They're both controlled from a single compressor, of course. This ductless, dual-zone system is Wi-Fi compatible, but you won't see an adapter inside the package—you'll have to buy it separately. To compensate for that, the company backs the purchase with a generous guarantee.
You'll get a 5-year parts/7-year compressor warranty. More good news: Cooper & Hunter is an AHRI-certified product. That means it's reliable, long-lasting, and user-friendly. As for the cons, delivery/shipment does take a bit longer than usual. So, if you need a new mini-split heat pump ASAP, you might want to look elsewhere. Furthermore, the package (and the actual parts) is quite heavy: 180 pounds.
Pros
Wi-Fi ready (no adapter included)
Covered by a generous warranty
AHRI-certified
Cons
Takes a while to arrive
Rather heavy
---
5.

Cooper & Hunter 12,000 BTU, AC/Heating system Sophia Series
| | |
| --- | --- |
| Zones: | 1 |
| BTU: | 12K |
| SEER: | 21.5 |
| HSPF: | 9.6 |
Here, we have another mini-split cooling and heating system by Cooper & Hunter, only this time around, it's a single-zone unit. It's twice as cheap, lighter, and more suited for the average homeowner. This mini-split also has a couple of advanced features, including Self Diagnosis and Auto Restart which maximize cooling and heating efficiency. Next, the included drainage tube extension is rubberized and boasts above-average resistance to elements.
The line set, in turn, consists of three layers instead of one and is properly insulated, again, for safety and longevity. The compressor and the air handler aren't very durable, though, and tend to break down. And, while the system does have a dedicated app, and it works, it's not at all polished or intuitive. If this is your first mini-split unit, the app will take some getting used to.
Pros
Rubberized drainage tube extension
Three-layer copper line set
Auto Restart + Self Diagnosis
Cons
Not exactly durable
The app needs some work
---
6.

Bosch Climate 12,000 Btu Heating/Cooling Mini-Split System w/Indoor Air Handler
| | |
| --- | --- |
| Zones: | 1 |
| BTU: | 12K |
| SEER: | 20.7 |
| HSPF: | 9.6 |
And what does Bosch have to bring to the table? Should you pick its heating/cooling system over the competition, or not? Well, it is quite compact and does fit even in the tightest corners. If you're planning on installing the indoor unit in a small room, this will be a big pro. In addition, the list of wireless features is quite large and includes a 24-hour timer, high-comfort settings, and even a Follow Me feature for setting a perfectly accurate temperature.
Strangely enough, the system does not come packed with wires to get everything connected, and the included line set leaves a lot to be desired. It isn't at all reliable and is reported to leak after a month or two. So, make sure to buy wires and a line set before the mini-split is delivered so that you can have it mounted and plugged in the second it arrives at your doorstep.
Pros
Useful wireless features
Compact size
Cons
No wires included
Low-quality line set
---
7.

DELLA 12,000 BTU Mini-split Air Conditioner & Heater Ductless Inverter System
| | |
| --- | --- |
| Zones: | 1 |
| BTU: | 12K |
| SEER: | 20 |
| HSPF: | 10 |
In contrast to the previous ductless mini-split system, the one by Della has a very generous package. Along with a remote control, wires, a line set, and screws/screw holders, it also packs a drainage extension, bandage tape, and wall sleeves. User instructions are a part of the deal as well, but they aren't very helpful and might end up confusing you instead of helping. With the RC, you can quickly switch between several fan speeds, which is quite a useful feature.
Sadly, the outdoor unit (the compressor) shakes and vibrates, especially when mounted on a wall above the first floor. Finally, while the cooling efficiency is more than decent, the same can't be said about heating. Della won't be able to adequately heat a room that's bigger than 200 square feet.
Pros
Multiple fan speeds
Generous package
Cons
Poorly written instructions
Tends to vibrate
Not that great at heating
---
8.

Senville SENA-36HF/ Mini-Split Air Conditioner Heat Pump, 36000 BTU
| | |
| --- | --- |
| Zones: | 3 |
| BTU: | 36K |
| SEER: | 22.5 |
| HSPF: | 10 |
Are you ready to pay big bucks for a mini-split heat pump? Then Senville might be of interest to you. While it is, indeed, expensive (and that's its biggest downside), SENA is a tri-zone system, capable of simultaneously cooling or heating up to three zones/rooms. The above-average BTU rating (36K) makes sure of that. The SEE and HSPF ratios are quite high as well. Moving on with the pros, the included Turbo setting is great at speeding up the cooling process.
Senville is bulky and heavy, unfortunately, and might require two sets of hands to install. SENA-36HF/T is manufactured in China. While that's not necessarily an issue for most people, do keep this in mind if you only want to invest in a US-made system. Not worried about that much? Then as a multi-zone kit, this mini-split could be a safe bet.
Pros
Covers up to three rooms
Turbo setting for fast cooling
Cons
Quite expensive
A bit bulky

Buyer's Guide: Buying the Best Mini-Split Heat Pumps
How Do Mini-Split Heat Pumps Work?
A mini-split is an advanced HVAC system that's equally great at cooling and heating. The best advantage of mini-splits over standard heat pumps is that they can set different temperatures in different spaces. That's right: you won't have to cool down or heat a single room at the expense of all the other rooms. More good news: these systems are pretty easy to install. They consist of an evaporator/air handler (mounted indoors) and a condenser/compressor (installed outdoors).
Mini-splits are more energy-efficient than the average AC unit. On top of that, the most advanced units can be controlled and timed remotely, and they are very quiet. You can set customized temperatures in every single room in the house and control everything from a distance. A quick note: if you install a zoning system, a regular heat pump will also be able to heat/cool different rooms independently. But that will cost you a lot more.
Factors to Consider When Buying a Mini-split System
First, see that the mini-split also has a heat pump. This way, it will be able to not only cool but also warm the house. Next, look for a system that offers versatility in design. We're talking about mini-split air handlers that can be mounted on the walls, hung from a drop ceiling, or put on the floor. If most of the rooms in your house are small and there's very little space for the air handler, the added flexibility will be greatly appreciated.
Also, think about how many rooms you have in the house: that will determine what kind of a mini-split you need. For example, a single-zone system only comes with one air handler/indoor unit and can cover one single room or zone. So, if you need to set different temperatures in four rooms, you'll need to buy a quad-zone mini-split. Finally, keep your eyes on the SEER (measures energy consumption of the cooling unit) and HSPF (the same thing, but for the heating). The higher these ratings, the better.
BTU: Why Is It Important?
British Thermal Units (BTU) is a unit of measurement that describes the capacity/power output of HVAC systems (air conditioners, refrigerators, and heat pumps). So, what's the right BTU for a mini-split pump? It all depends on the size of your house. The bigger it is (measured in square feet), the more BTUs per hour will be required to keep every single room warm. As we just mentioned, it's very important to get the right size when installing a mini-split.
A system that's too small won't be able to "handle" the house. Furthermore, it will constantly work under high pressure and break down sooner. Larger systems, in turn, will short cycle—turn on and off all the time in an attempt to set the right temperatures. That will also negatively affect the lifespan of the ductless conditioner. Here's a quick look at the most common BTUs and sizes:
To sum up, mini-split heat pumps:
250–300 square feet: 7K BTU
400–450 square feet: 10K BTU
400–650 square feet: 12K BTU
600–1K square feet: 18K BTU
800–1.3K square feet: 24K BTU
1.5–2K square feet: 30K BTU
On average, every single square foot of living space in a house requires 20 BTUs. Keep this in mind when choosing between various mini-split systems.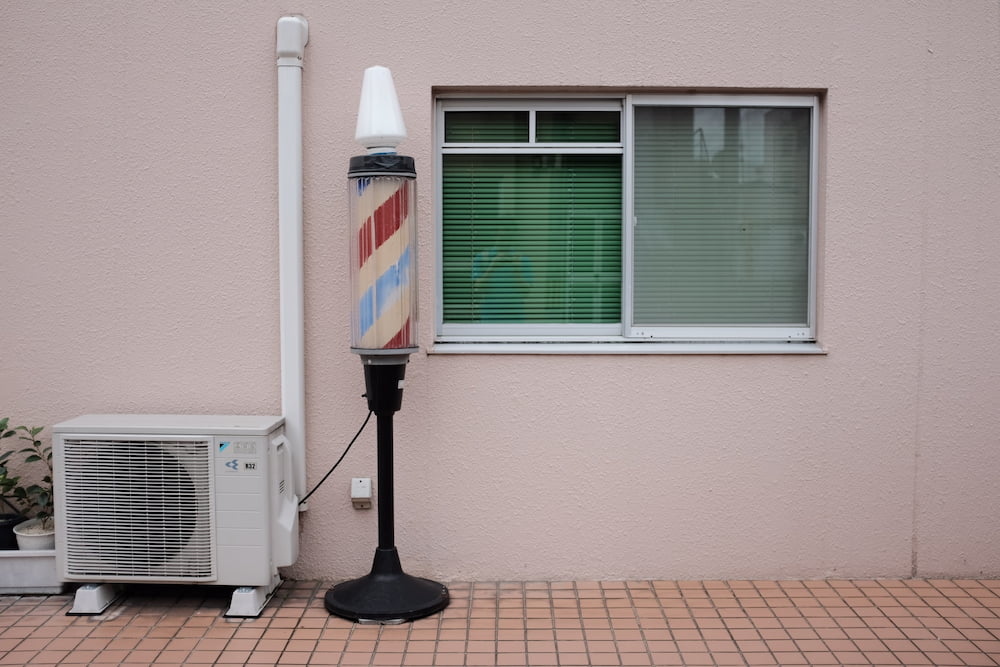 How Hard Is It to Install a Mini-Split System?
For a licensed HVAC professional, it won't be a hard task. With that said, do remember that US law requires you to hire such a specialist to handle the mounting process for you. On average, it takes them 1–2 days to complete the installation. They'll make small, 3-inch holes in the walls for the tubes to run through. Even if you live on the second or the third floor of an apartment building, it won't be a problem to install the compressor on the outside wall. Do consult with the building's manager, though.
The Biggest Pros of Ductless Air Conditioners
If you're tired of the restrictive nature of heat pumps, mini-splits will, most certainly, be a reasonable investment. They are quite flexible and can fine-tune the temperature in individual rooms. More importantly, mini-splits work perfectly with radiant panels, hydronic systems, and space heaters that don't have any ducts. In some buildings/houses, installing distribution ductwork proves to be impossible, and that's when mini-split pumps swoop in to save the way.
Ducts aren't exactly cheap; furthermore, they account for up to 30% of energy loss (if you run them through the basement or attic). Back in the day, bigger-than-average houses used to be a bit too much for mini-splits to handle. These days, you are free to connect up to eight air handlers to one single condenser and thus control the temperature in every room separately. Mini-split systems are more secure, too, and won't be an easy target for potential intruders.
To sum up, mini-split heat pumps:
Don't require any ductwork
Can both cool and heat
Can be mounted in various ways
Set different temperatures in different rooms
Take little effort to install
Boast extended energy efficiency (up to 30% more)
The Biggest Cons of Mini-Split Heat Pumps
The main disadvantage is, of course, the steep price. While mini-splits are incredibly flexible, easy to install and give you control over the temperature in different rooms, they are more expensive than traditional pumps. On average, you'll have to pay 30–35% more compared to a standard central system. Another big con has to do with sizing. You need to make sure the mini-split is of the exact right size for your house.
Failing to do so will result in energy loss, inability to set the correct temperature in different spaces, and bills that go through the roof. The bigger the system, the more expensive it will be to install and operate. That's why we highly recommend hiring an experienced HVAC specialist to determine the correct size of the mini-split pumps. Another (minor) con: some people don't like it when there's an air handler installed in every single room.
To sum up, mini-split heat pumps:
A bit on the expensive side
Require perfect sizing for efficiency
You'll have to pay a pro to figure out the right size
Force you to mount an air handler in all rooms

Conclusion
And that concludes our mini-split reviews! Our top pick is Pioneer WYS018G-19. It is noise-free, very easy to use, efficient, and lightweight. Klimaire, in turn, is a perfect option if you're on a limited budget but still need a mini-split system for your house. It's highly capable, too, and quite feature-packed. And if you have a thick wallet and are opting for the best of the best, we recommend the MRCOOL DIY-36-HP-230B25 unit.
It easily handles 1.5K square feet, fully supports Alexa/Google Assistant, and boasts above-average efficiency.
---
Featured Image Credit: Carlos Lindner, Unsplash