10 Best Renters Insurance Providers in Arizona [2023 Reviews]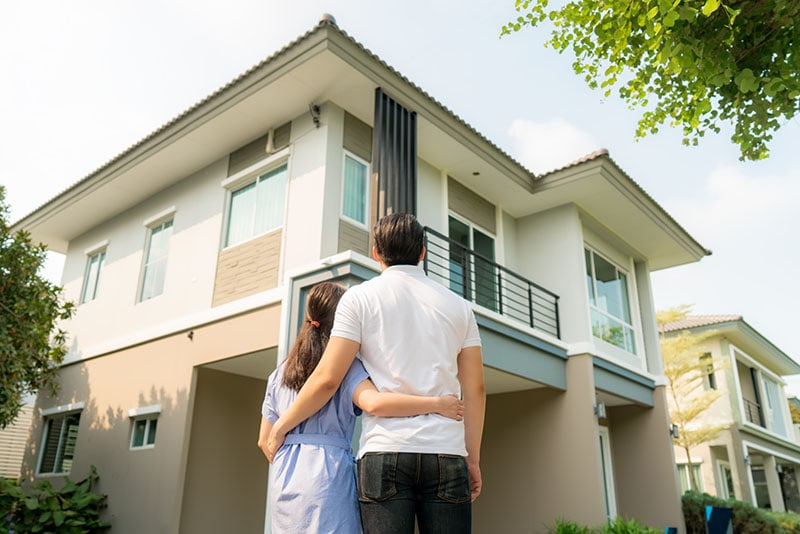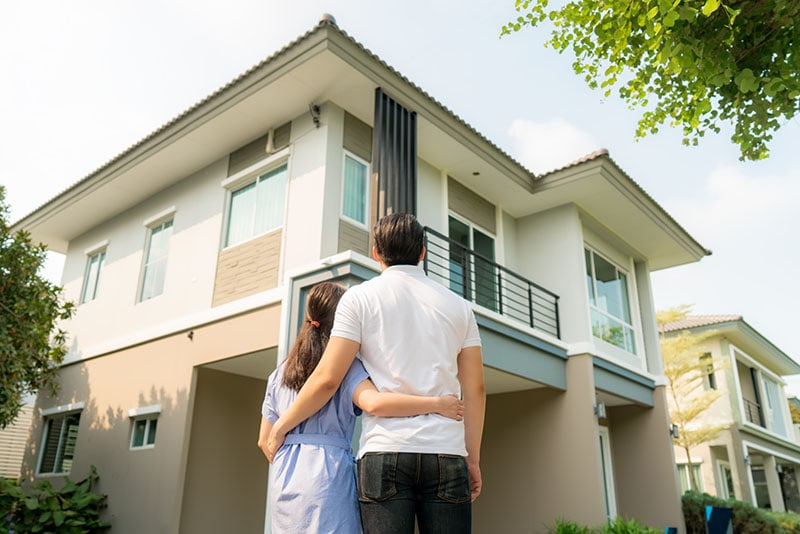 Renters in Arizona need renters insurance like everyone else, even if they don't know it. Renters insurance helps protect your valuables from theft or damage, while personal liability and loss of use protect you from unexpected expenses after catastrophic events.
To help you in the search for the perfect renters insurance policy, we've compiled the best of the best in this article. As an added bonus, check out our guide to what to look for in renters insurance down below the main entries.

A Quick Comparison of Our Winners (2023)
Rating
Image
Product
Details

Best Overall

Lemonade Renters Insurance

Cheaper rates than the competition
Warp-speed customer support via app and browser
Optional landlord property protection available for dwelling
CHECK PRICE

Best Value

USAA Renters Insurance

Some of the most affordable rates in the business
Earthquake and flood insurance included at no extra cost
Covers property anywhere at home or abroad
CHECK PRICE

Allstate Renters Insurance

Helps insure people with bad credit
Discount for bundling multiple types of insurance
Offers lower premiums to seniors
CHECK PRICE

Nationwide Renters Insurance

Financial protection coverage
Building add-on coverage available
Renovation/building add-on coverage
CHECK PRICE

American Family Renters Insurance

Standard coverage levels with built-in identity theft protection
24/7 claims support
Easy-to-use mobile app for most insurance needs
CHECK PRICE
1.

Lemonade Renters Insurance – Best Overall
Lemonade is making waves by using AI tech to speed up the historically clogged claims process, and that helps them offer lower rates than the competition too—as low as $5 a month is the popular claim. A couple of other valuable add-ons are equipment breakdown insurance, which covers appliances you own, and flood insurance for flood-vulnerable areas.
The most important downside to mention is that some people question Lemonade's long-term stability. Unlike other companies, Lemonade uses its profits to pay out claims to other customers. There's no proof to substantiate it yet, but speculation says this could lead to higher premiums to cover costs in the near future. A minor gripe to add is that Lemonade has no in-person customer support, which may be preferable for some folks.
Pros
Cheaper rates than the competition
Warp-speed customer support via app and browser
Optional landlord property protection available for dwelling
Cons
No in-person customer support or claims
Higher limits carry premium prices
Fewer standard discounts
---
2.

USAA Renters Insurance – Best Value
Let's just get the worst stuff out of the way first: USAA only offers coverage to military members, veterans, and eligible spouses or children. That excludes a lot of people off the bat, so feel free to skip if you're not eligible. Their claims process also isn't the best, with no estimated time frames available.
USAA is otherwise known for some of the most affordable renters insurance premium rates in the business with great coverage to boot. First off, they include earthquake and flood insurance standard with every policy, which competitors certainly don't do.
They also offer replacement costs on claims for no additional charge, which is objectively superior to actual cash value reimbursement. A couple of nice add-ons include extra coverage for guns, jewelry, and electronics. Lastly, USAA covers your insured belongings no matter where they are, which is crucial for military personnel or family on overseas deployments.
Pros
Some of the most affordable rates in the business
Earthquake and flood insurance included at no extra cost
Covers property anywhere at home or abroad
Optional add-ons to protect precious possessions
Cons
Limited to military members, spouses, and eligible immediate family
No estimated time frame for claims
---
3.

Allstate Renters Insurance
You probably know Allstate as the insurance company that mainly does business through their network of local agents. This means you get localized and personalized service for all your insurance needs. There's a hefty multi-policy bundle discount when you sign up for auto or other coverage, identity theft protection, and a senior discount for older renters. Allstate is also known for being forgiving to renters with poor credit.
Allstate has some enticing discounts, but only for bundlers, seniors, and folks with bad credit. If you don't match any of these criteria, it would probably make more sense to shop elsewhere for renters insurance.
Pros
Helps insure people with bad credit
Discount for bundling multiple types of insurance
Offers lower premiums to seniors
Cons
Relatively few discounts
Only standard coverage for personal property
---
4.

Nationwide Renters Insurance
Nationwide offers numerous financial and other protections as add-ons for renters insurance, which can appeal to some people. These include protection from stolen credit cards, unauthorized charges, and fraudulent financial instruments like checks. For DIY enthusiasts, you'll be pleased to know that Nationwide will pay for any add-ons to the dwelling that go awry through building add-on coverage.
Nationwide has a few notable downsides too. First, you have to talk to someone on the phone to even purchase a policy, and of course, claims are through the phone as well. The other con is that Nationwide has higher than average monthly premiums. So, if you're shy or want the cheapest rates, maybe give Nationwide a pass.
Pros
Financial protection coverage
Building add-on coverage available
Renovation/building add-on coverage
Cons
More expensive than other companies
Talking on the phone is mandatory for making claims and purchasing insurance
---
5.

American Family Renters Insurance
Customer service is a focal point of American Family rental insurance, which comes with 24/7 claims support, an easy-to-use mobile app, and complementary identity theft protection included with every policy. They have three tiers of personal property protection, from $15,000 on the base plan, $25,000 on the standard plan, and $50,000 on the highest tier. This is lower than other brands but sufficient for many people out there.
Our main problem with American Family is that the coverage comes in tiers rather than having customizable amounts for each type of coverage. If you don't want to think too hard about your renters insurance, this could be a good fit for you.
Pros
Standard coverage levels with built-in identity theft protection
24/7 claims support
Easy-to-use mobile app for most insurance needs
---
6.

State Farm Renters Insurance
State Farm is a household name from its comedic commercials, but they actually have good insurance too! You're not restricted to certain monetary amounts on personal property and loss of use, so you can choose as little or as much as you want. If you have questions, you can get someone on the phone or check their website, which is loaded with info. Finally, State Farm also offers flood, earthquake, electronics, jewelry, and extra coverage for other valuable belongings.
The worst part about State Farm is that they don't have 24/7 claims, which can be a serious turnoff for some people. People who like to customize their deductible and premiums should avoid this insurer too because you're stuck with three standard deductible options.
Pros
Low deductibles starting at $100
Loyalty, no claim, and multi-policy bundling available
No limit on property or loss of use coverage
Cons
No customizable deductibles/coverage
---
7.

Liberty Mutual Renters Insurance
Liberty Mutual can help lots of people save, with low rates starting at $5 a month and seven discounts to take advantage of. These range from affinity, multi-policy bundle, early shopper, autopay, and safety discounts. Plus Liberty Mutual covers all US states.
They only offer a $25,000 limit on personal property, so you may want to look elsewhere if you have a lot of valuables to insure. We also don't care for their website, which could use an update with more easily visible info about policies and coverage limits.
Pros
Lots of discounts give you ample opportunity to save
Low rates beginning at just $5 a month
Earthquake & valuable items can be insured separately for extra
Cons
Poor customer service
Relatively low personal property coverage limit
---
8.

Farmers Renters Insurance
Farmers Insurance has several deductible options starting at $100 for customizing your coverage limits and premiums to save the most money. They're also known for a hassle-free claims process, with claims available over the phone, email, or mobile app. There's even a little tracker, which is a nice touch. Invaluable add-ons include mold, renovation, identity theft, and previous item coverage for more comprehensive protection.
Known for standard levels of insurance coverage at standard to below-average prices, Farmers is a middle-of-the-road choice that can't compete with rock-bottom industry rates from USAA and Lemonade. Another rumor is that there may be 'processing' charges tacked on your bills, so watch out.
Pros
Wide deductible range
Practical add-ons protect more in your life
Hassle-free claims process with several modes of communication
Cons
May have some sneaky processing fees on premiums
Rates are reasonable but not cheap
---
9.

Progressive Renters Insurance
Progressive is a good choice if you bundle it with car insurance, with the company giving you the option to share a deductible for both policies. They also have pretty snappy customer service, with an app, online chat, phone service, and an online portal. Their 24/7 claims and support are the cherry on top.
The biggest downside is that signing on with Progressive is expensive. Your first month is bundled with processing and other fees, so bear in mind that the first month is the worst. Another gripe is that Progressive may have fast customer service, but relatively low claims satisfaction compared to other top brands.
Pros
Multi-policy discount
Bundle a customizable deductible with auto insurance
24/7 claims and customer service via 4 methods
Cons
Sneaky charges on the first month's bill will hurt your bank account
Lower-than-average claims satisfaction
---
10.

Travelers Renters Insurance
Travelers is a grossly underrated name in the insurance game, and their renters insurance is no exception. There's a huge range of deductible and coverage limit options to mix and match to your heart's content, starting at $500 deductible. An interesting bonus is decreasing deductible, which is where you get a $100 credit toward your deductible with every year of being accident-free.
As for the cons, Travelers has higher than average premiums, and there have been reports of difficulties/delays in the claims process.
Pros
Flexible deductible & coverage limits
Decreasing deductible incentivizes staying accident-free
One of the oldest insurance companies
Cons
Higher rates than the industry average
Reported delays and trouble getting claims approved

Buyer's Guide: How to Pick the Best Renters Insurance Providers in Arizona
Insurance is a necessary evil to protect your stuff from harm and yourself from unexpected expenses after disaster strikes. As a renter, you only just have your personal property to worry about, but personal liability and loss of use coverage have the latter expenses covered.
Renters insurance is a complex topic, so we'll be covering it from every angle so you have a better chance of deciphering all the insurance jargon. Wade in with us below to learn more.
What to Look for in Renters Insurance
Policy Coverage
We have exactly four major areas of renters insurance policy coverage: personal property, personal liability, loss of use, and medical payments.
What They Cover:
Personal property: how much your personal belongings are worth in dollars, often subcategorized for similar items
Personal liability: reimburses or pays for legal and medical expenses if you're responsible for someone being hurt on your rented property
Loss of use: reimburses you for temporary lodging, food, laundry, and other expenses incurred after a covered peril event
Medical payments: sometimes lumped in with personal liability, a separate amount explicitly for medical expenses is becoming more and more common
Types of Optional Renters Insurance Coverage:
Flood & Earthquake: save for USAA, nearly every insurer has these weather events as optional add-ons
Financial protection: identity theft, fraudulent charges, stolen credit cards, and bad checks are all common areas covered by this add-on
Landlord property protection: a new type of insurance that helps cover damage to the dwelling and landlord-owned property like appliances or furnishings
Replacement cost coverage: appraises your stuff at current market value without including depreciation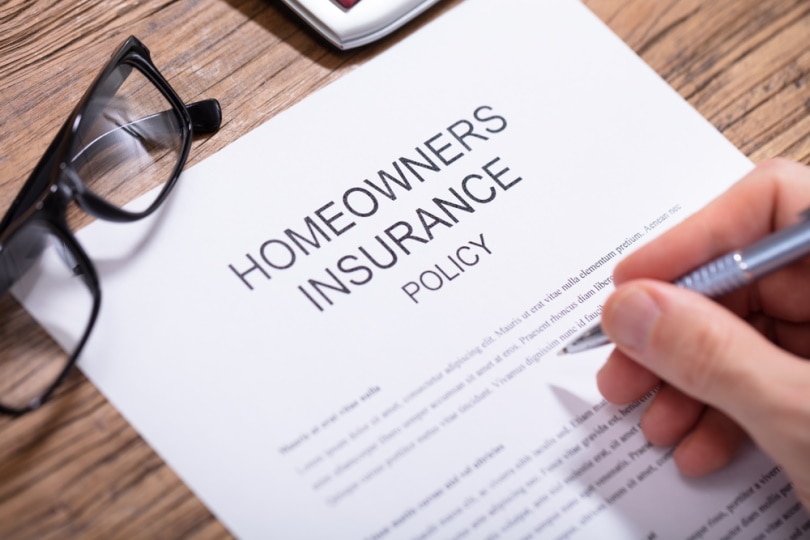 Customer Service & Reputation
What's the hallmark of a good insurance company if not good customer service? Some people like using the internet or a mobile app, while others want to talk to a person on the phone for a faster and more personalized experience. It's also worth checking out a company's customer service rating before considering signing up – you don't want to find out after the fact.
Insurance has been around for a long time, and reputation can mean a lot to some people. Travelers Insurance is probably the oldest company on this list, while Lemonade is the newest. We always suggest considering a company's reputation while also looking at what they can offer you to find the best deals.
Claim Repayment
Get used to documenting everything you own when you sign up for renters insurance—it's just part of the deal. Receipts are ideal, but most insurers have an online tool that helps assess the value of unknown branded items and stuff of questionable value.
Also important is to check on claims satisfaction ratings online before committing to a company. This can give you a good idea of whether a company gives you a hard time about claims or if they're fairly easy to work with. Of course, this might not be that big of a deal if you intend on never making claims.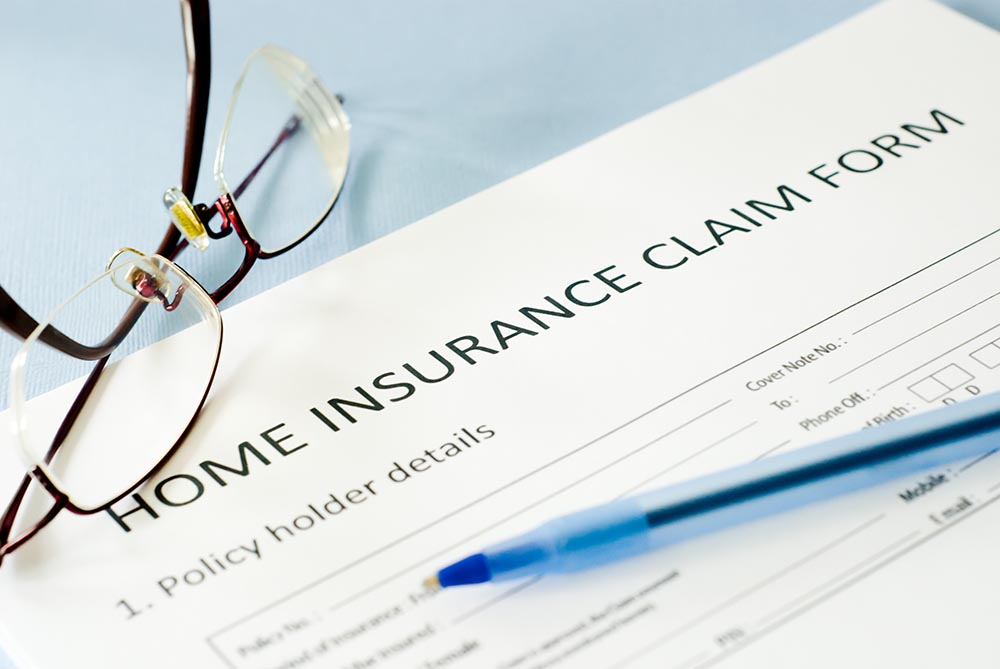 Price of Policy
Cash is king, and it always boils down to the most coverage for the least money. Renters insurance policies are pretty generous, but you have to search out the companies that provide you with the best value to make the money worth it.
USAA and Lemonade are roughly tied for sheer affordability, but USAA only insures military members and select families. If you're not eligible for them, we strongly recommend Lemonade for value.
Plan Customization
Many people don't care about the more esoteric stuff in insurance like customizing deductibles and coverage limits, but it can be interesting and save you money in some cases.
If you have a lot of savings and can afford a major claim tomorrow, taking a higher deductible can put more money in your pocket now. Most insurers have a way to do this, but some are better than others. Companies with simpler tiers and preset plans are typically cheaper, so it's really up to you.

FAQs About Renters Insurance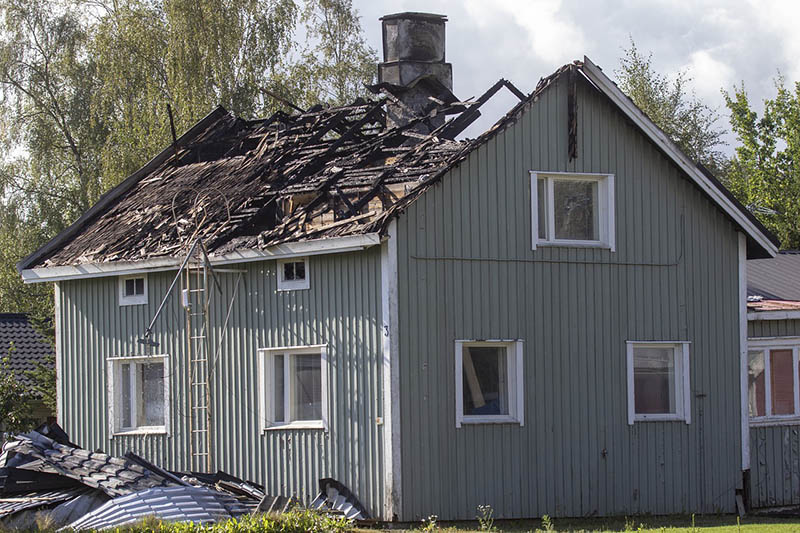 What are the covered perils?
Covered perils are a generally agreed upon set of natural disasters and occurrences that insurers are willing to financially reimburse you for.
Covered Perils:
Hail damage
Fire & smoke (accidents & sometimes arson)
Windstorm-related damage
Vandalism & theft
Lightning strike
Weight of ice & snow
Exactly what is covered under personal property coverage?
Well, what could you sell now for cold-hard cash? Assess all your possessions and research if necessary to come up with reasonable monetary estimates for your stuff. Sentimental items might be tricker to appraise, but insurance companies are usually willing to work with you on figuring out a number that will fit.
Companies usually sort your stuff by categories, so think of what you value the most. Lots of electronics? You'll need a higher limit. Gamer? Prioritize your consoles and PCs over your kitchen appliances. It's up to whatever you value the most.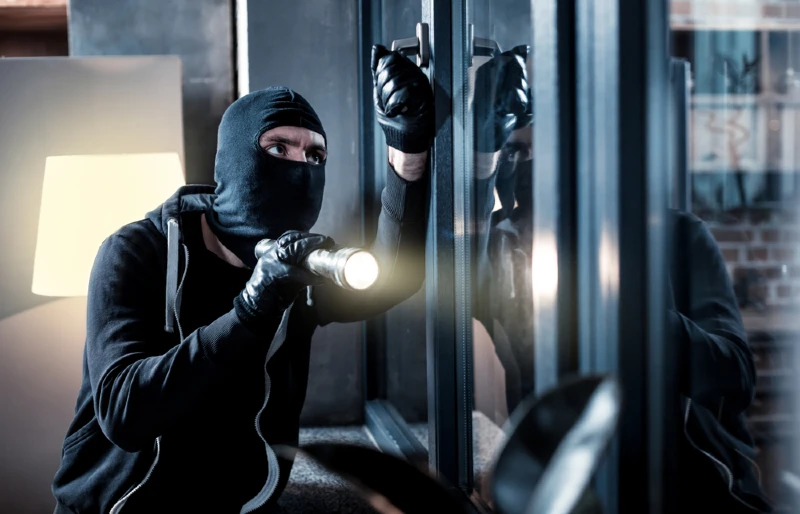 Which Renters Insurance Provider Is Right for You?
There's no one-size-fits-all solution here, but we can offer some educated guesses. You'll have to take our recommendation and go determine if the companies really fit what you need to protect your most precious items.
Overall, we like Lemonade as the best renters insurance in Arizona, with the unparalleled speed in claims and customer service transparency. If you're eligible, though, we highly recommend USAA for a wide range of comprehensive coverage to protect your belongings anywhere they are.

Conclusion
Arizonans need renters insurance like everyone else, and they have a lot of great choices. Lemonade is our favorite because claims can be approved within just seconds or minutes, but there are loads of other choices to fit everyone's needs.
Related Read:
---
Featured Image Credit: Travelpixs, Shutterstock