10 Best Renters Insurance in Florida in 2023 – Reviews & Top Picks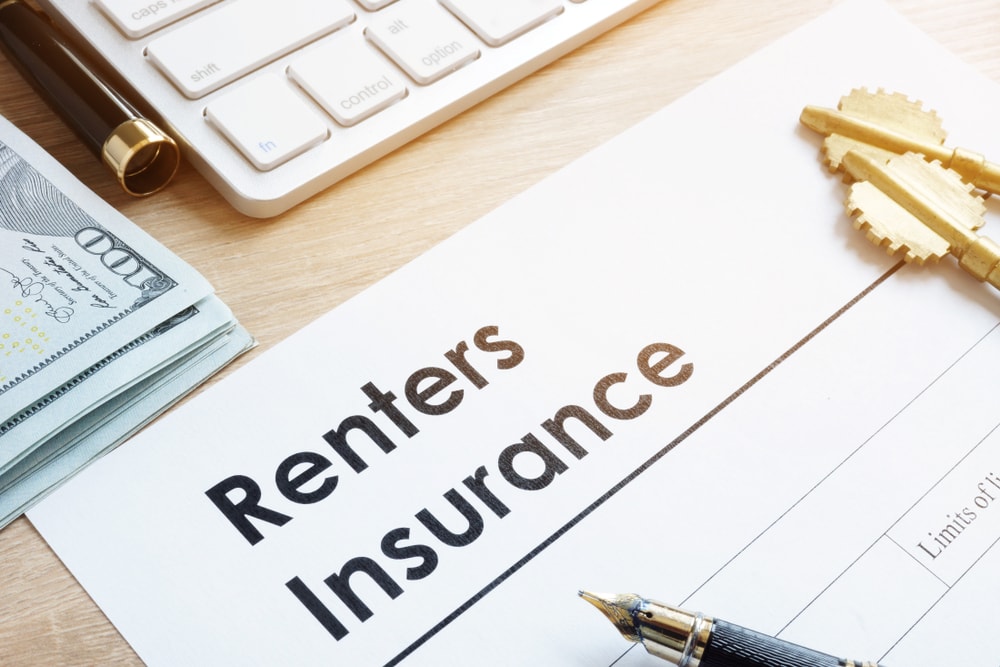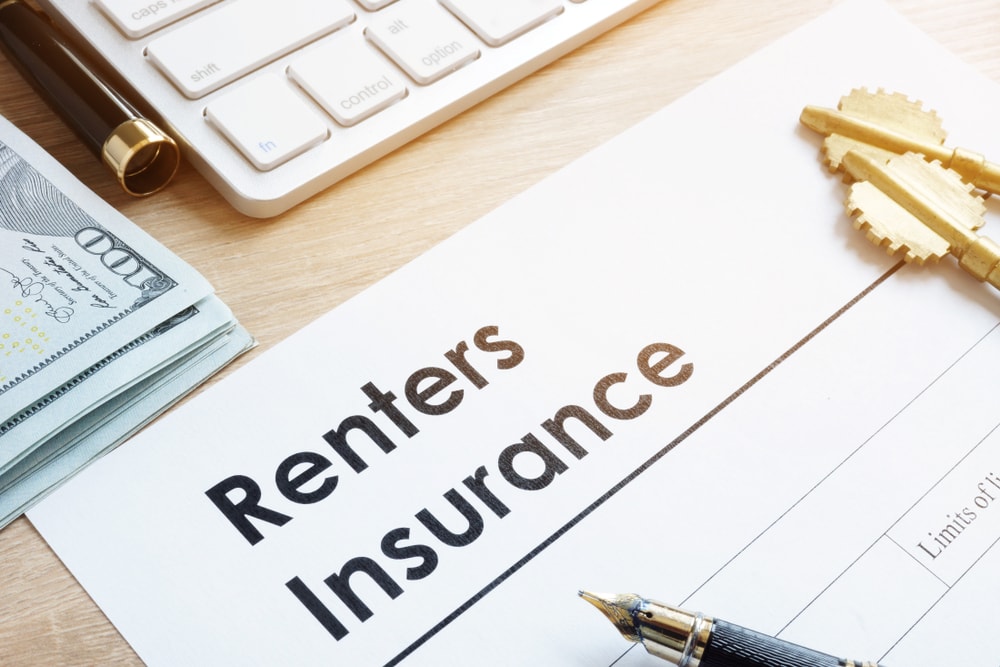 Renters insurance is a necessary part of many lease agreements. In order to get a lease signed, many people simply agree to use whatever insurance the landlord suggests, or they quickly find the easiest option available on their phone. But that might not be the best idea. There are differences, both subtle and substantial, between renters insurance companies and coverages in Florida to be aware of. Don't get just any renters insurance to protect your personal items. Get the best renters insurance for peace of mind and the best possible coverage.
Here are the ten best renters insurance companies in Florida for 2023, including reviews and top picks.

A Glance at Our Winners in 2023
Rating
Image
Product
Details

Best Overall

Lemonade

Cheap insurance rates
Fast quotes
Advanced AI assistants
CHECK PRICE

Best Value

Nationwide

Tons of versatile policy options
Affordable pricing
Well-known brand and reputation
CHECK PRICE

Assurant

Affordable prices in all parts of Florida
Great for coastal areas and waterfront property
Much cheaper rates than the state's average
CHECK PRICE

Geico

Excellent customer service
Discounts for auto insurance holders
Good websites and apps
CHECK PRICE

State Farm

Super easy to get a quote and a policy
Plenty of coverage options
Use of local agents
CHECK PRICE
The 10 Best Renters Insurance in Florida
1.

Lemonade – Best Overall
| | |
| --- | --- |
| Typical Monthly Cost: | $22 |
Lemonade is the best renters insurance in Florida for a general audience. They serve everyone equally well, have a great customer service track record, and use advanced AI to generate quotes and policies. Lemonade is also very affordable, with costs that typically come in under 20% of the state average.
Lemonade cuts costs by eliminating local agents, which can be frustrating for people used to working with local humans to navigate insurance. However, any unused premium money not used to pay out clients is donated to charity, which is unheard of in the insurance market. The result is an easy-to-use insurance company that offers great policy options and rates for everyone in Florida.
Pros
Cheap insurance rates
Fast quotes
Advanced AI assistants
Great mobile app
Cons
No local agents
Newer company with less brand recognition than some of the larger companies on this list
---
2.

Nationwide – Best Value
| | |
| --- | --- |
| Typical Monthly Cost: | $13 |
Nationwide has the benefit of being one of the largest and best-known insurance companies in the United States. It is available in almost every state, and they offer affordable renters insurance rates. The cost of Nationwide is lower than average because of the size of the company.
Nationwide also offers the widest selection of policy options for you to choose from, allowing you to customize your policy to meet your exact needs. For example, they offer Brand New Belongings coverage which allows you to get extended caps on payouts for new items at their original value. They even offer an Inflation Guard option which helps your coverage payout limits keep pace with the rate of inflation which is not offered by many competitors. The downside is that you have to use an agent to buy which may not be a good option for people that prefer to do things themselves.
Pros
Tons of versatile policy options
Affordable pricing
Well-known brand and reputation
Cons
Have to use an agent to buy
---
3.

Assurant
| | |
| --- | --- |
| Typical Monthly Cost: | $21 |
Florida can be a tough insurance market to navigate. Some areas of Florida have extremely high premium costs and insurance quotes due to the rate of natural disasters. For example, many coastal towns or beach condos will require much higher priced renters insurance compared to the state average. That is not the case for Assurant. Assurant offers basic competitive rates no matter where you live in Florida. That makes this insurance great for people looking to get a deal in expensive portions of Florida.
The costs across the board are nearly $100 cheaper per year than other average renters insurance. However, these savings come at a cost. Assurant receives a fair number of customer complaints about trouble getting agents on the phone and regarding the speed at which claims are paid out, which is something to keep in mind before buying.
Pros
Affordable prices in all parts of Florida
Great for coastal areas and waterfront property
Much cheaper rates than the state's average
Cons
Poor customer service
Reports of complaints about payout speed
---
4.

Geico
| | |
| --- | --- |
| Typical Monthly Cost: | $25 |
Geico is another large national insurance company that offers great renters insurance options in the state of Florida. Geico is known for their customer service, and they are easy to get on the phone. When you talk to a Geico rep you get to talk to a real person. Wait times are typically manageable and the help is actually helpful.
Geico also allows you to bundle your auto and renters insurance for big savings. Geico also has a great website with plenty of options to adjust your policy, make a claim, and check on the status of your insurance in a breeze. The biggest downside to Geico in Florida is the fact that they use underwriting companies for certain areas which can increase costs and decrease coverage options based on the area's history.
Pros
Excellent customer service
Discounts for auto insurance holders
Good websites and apps
Helpful information throughout
Cons
Uses underwriting companies in Florida
Not the cheapest option on the market
---
5.

State Farm
| | |
| --- | --- |
| Typical Monthly Cost: | $20 |
State Farm is very easy to obtain. That makes it great for people who are in a hurry or for people looking to swap insurance companies on the fly. You can get a quote and get a policy in a single day. State Farm typically uses local agents that help walk you through the process and get everything set up or swapped over in a timely manner.
State Farm includes hurricane coverage in their standard deduction which is uncommon in Florida. They also offer a ton of additional policies with things like pet coverage, but the extras increase your premiums quite a bit. State Farm is flexible, easy to obtain, and fairly cheap, making it a great option for Florida renters.
Pros
Super easy to get a quote and a policy
Plenty of coverage options
Use of local agents
Single deductible covers hurricanes
Cons
Coverage options can be expensive
Low premiums might mean high deductibles
---
6.

Citizens Property Insurance
Citizens Property Insurance is a state-backed insurance company that exists to offer coverage to people struggling to get covered by private companies. The insurance company is funded by the state of Florida and they only offer coverage to people who have been denied by other companies. They also offer premiums 20% lower than other companies by rule. Citizens Property Insurance does not have good customer service or fast response times, but they can get you insurance if you are in a pinch. Some landlords require renters insurance, and if you can't find coverage elsewhere, Citizens can get you covered and get you into your lease when others will not.
Pros
Offers coverage when other companies won't
Cheap
Can be obtained when necessary for lease
Cons
State run
Bad customer service
Limited coverage
---
7.

Allstate
| | |
| --- | --- |
| Typical Monthly Cost: | $15 |
Allstate is a great option for senior renters in Florida. They offer discounts of up to 30% for seniors who qualify. Allstate has a great discount program in general. They allow you to bundle multiple coverages and policies into one, which helps save you a ton of money down the stretch. If you have Allstate car insurance or are a senior (or both), you could see tons of savings on your monthly renters insurance bill.
Another great thing for seniors is the number of online resources they provide to help explain and educate the ins and outs of the insurance market to people who might not understand at first. One of the downsides to Allstate is they offer their hurricane coverage separately, meaning that if you don't buy their hurricane coverage, you might not be covered in the event of Florida's worst natural disasters. That is something to consider and ask about if you are getting a quote from Allstate.
Pros
Large upfront savings for seniors
Robust discount program
Large online educational database
Cons
Separate hurricane coverage
No online option for specific quotes
---
8.

Tower Hill
| | |
| --- | --- |
| Typical Monthly Cost: | $15 |
Tower Hill is a renters insurance company that is based in Gainesville, Florida, one of America's greatest college towns. That makes them the perfect choice for renters insurance for college students. This company knows Gainesville, and they offer great policy options for students. They have options to increase coverage for things like computers. They also offer identity fraud protection to keep students safe during their young adult years and protection against credit card forgery and fraud. Policyholders can make claims online or on the phone. If you go to the University of Florida, you might even be able to walk into their office. Their particular options and college town HQ makes them great for any Florida college student renters.
Pros
Great options for students
Based in Gainesville
Extra protections for identity theft, fraud, and credit card forgery
Cons
Small company with limited brand recognition
Limited hours for service
---
9.

AAA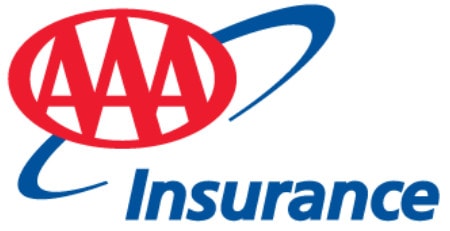 | | |
| --- | --- |
| Typical Monthly Cost: | $18 |
AAA might best be known for its roadside assistance, but they do offer other types of insurance, including renters insurance. AAA members get a lot of perks and steep discounts on their renters insurance. That means if you are already a part of AAA, you should definitely consider getting renters insurance because the membership translates directly to savings.
You do not need to be a part of AAA auto in order to get renters insurance but doing so will make it much cheaper. AAA does not have a very accessible human infrastructure. They are usually open during business hours, and you have to talk to a person to get set up with a renters insurance policy.
Pros
Great discounts for AAA members
Do not need to be a member to get a policy quote
Cheap premiums available
Cons
Only open during business hours
Have to talk to a person to get a policy or quote
---
10.

American Integrity
| | |
| --- | --- |
| Typical Monthly Cost: | $14 |
American Integrity insurance is a Florida-based company that strives to help Floridians cover their items. American Integrity has a ton of options to help you cover valuables. Many renters insurance policies cap out at a certain amount of coverage. For example, if you have a really expensive PC that costs $3,000 new, many policies will only cover $1,500 for computers.
American Integrity offers unlimited caps for certain types of belongings like computers, jewelry, and expensive clothes. They also offer coverage to things that might be stored in a self-storage unit, meaning that your family heirlooms or antiques can be stored and still covered under your renters insurance. However, according to the state of Florida, American Integrity incurs a larger than the average number of complaints regarding their customer service, so that is something to make note of.
Pros
High coverage limits for certain types of belongings
Coverage for things stored in a storage units
Based in Florida
Cons
So-so customer service
A large number of reported complaints

Buyer's Guide: Choosing the Best Renters Insurance in Florida
What to Look for in Renters Insurance to Keep You Covered
Renters insurance comes with some key things that you need to be aware of before buying. Before settling on a quote, go through these things and make sure that you are happy with each one.
Policy Coverage
Policy coverage is the bones of your insurance policy. The policy coverages tell you what exactly is going to be covered, how much money can be paid out in the event of a claim, and the particulars of making a claim. Reading the policy coverage might feel like a chore, but it is critically important to understand what is covered and how to recoup your money in the event of a loss. The policy coverage details dictate what items are covered, what kinds of loss events are covered, whether you get money for loss-of-use, the claims process, and legal details about how long each step can take.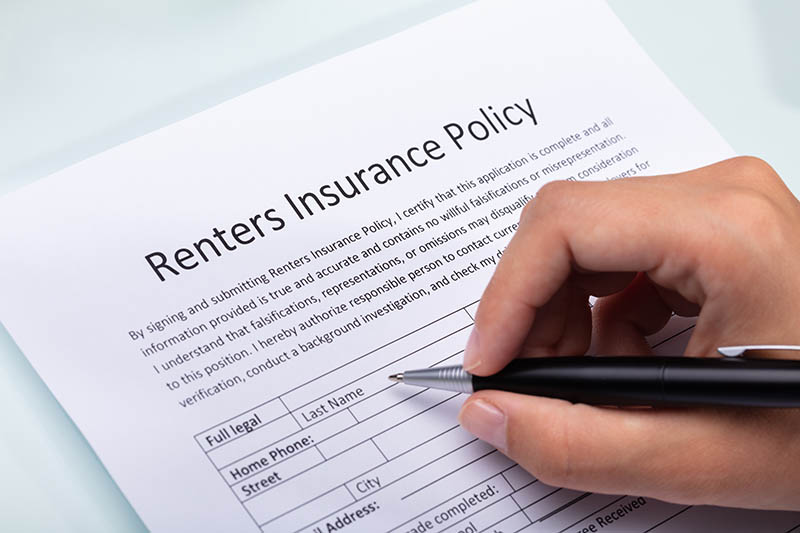 Customer Service & Reputation
Customer service and reputation are huge pillars of making any choice in renters insurance. Insurance is there to cover you when something goes wrong. If talking to your insurance agent or insurance company is painful and frustrating, it can affect how you interact with your coverage which can affect how much money you end up getting from a claim.
Reputation is another thing to pay attention to. There are many local insurance companies that have so-so reputations. Small insurance companies are at a higher risk of going bankrupt in the event of a large disaster. Larger companies have a lot more leeway in terms of cash on hand, which makes them more stable in the case of a mass insurance event. These things are important factors to consider before buying.
Claim Repayment
The claim repayment process is an important one. This can be especially true in situations where a large portion of your things have been lost or if you have an extended period of loss-of-use that requires you to make other living arrangements. Claim repayments can come in the form of a simple check to cover the costs of your total loss, or they can be in the form of direct reimbursements to hotels and such.
Claim repayments might take some time to complete, so look into the average time of a claim resolution for each company to see if it takes days, weeks, or months to get your money. Speedy and expedient claim repayment processes are worth their weight in gold when something goes wrong with your belongings.
Price of Policy
Renters insurance is generally very affordable. Costs can range between $10 and $35 per month, which averages out to $100 to $300 annually. These costs can change depending on which exact company you go with. The prices can also change based on coverage options and addons. Some landlords require insurance, and some rental co-ops will help cover the cost of renters insurance or offer their own to help reduce costs. Shopping around is one of the best ways to reduce rental insurance costs, so if you don't like a quote that you received, pick another company and get another quote to compare.
Plan Customization
Some companies will offer plan customization options that you should be aware of. Customization options can offer add-ons to your plans to increase coverage. Add-ons include identity theft or fraud coverage, jewelry coverage, loss-of-use coverage, pet damage, water backup, and unlimited valuables coverage. Some companies will also make replacement cost coverage an additional fee over actual cash value replacement. Companies that offer more customization give you more freedom and choice than ones that don't. This will allow you to tailor your coverage to your exact needs and belongings.

FAQ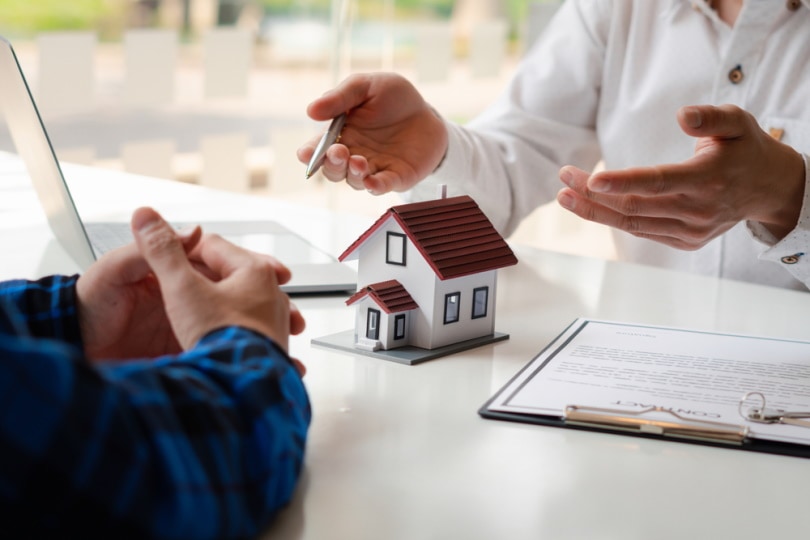 What Are the Two Types of Renters Insurance?
Renters insurance comes in two different types: replacement cost and actual cash value. These two types of insurance pay you out differently for your items in the case of a loss. Replacement cost insurance will give you the amount of money needed to replace your items with new ones. For example, if someone breaks in and steals your TV, replacement cost coverage will give you the money to rebuy that TV for its current market price as new. Actual cash value coverage will give you the blue book value of your items as they are worth at the time of the loss. That means you will be paid out a depreciated value for all of your items. Replacement cost coverage is often more expensive monthly but can pay out more in the event of a loss. Actual cash value coverage is cheaper on a monthly basis but will pay out less for your items individually.
Who Needs Renters Insurance?
Anyone who is renting and does not have homeowners insurance or a similar policy should consider getting renters insurance to cover their items. Some people are required to carry renters insurance by their landlord. Landlords can make it a contingency of renting that those renters carry insurance before they sign a lease. Apartments, condos, and dormitories are common places that can require renters insurance from everyone. If you don't carry renters insurance as a renter, none of your personal belongings will be covered in the event of an accident, disaster, or crime, and that can be dicey.
Why Is Renters Insurance So Cheap?
Renters insurance is the cheapest type of insurance you can get. But why is it so cheap compared to auto insurance or homeowners insurance? It boils down to the cost of the items being covered. The replacement cost of a house can be hundreds of thousands of dollars. The replacement cost of a car can be tens of thousands of dollars. The replacement cost of an apartment full of personal belongings might be just a couple of thousand dollars. Renters insurance is also not used as often as other insurance, as apartments, condos, and dormitories are usually safe and well-built compared to certain homes and cars. The result is insurance that costs just $20 per month rather than hundreds of dollars per month.
What the Users Say
Lemonade is our top pick for renters insurance, and one of the reasons it landed in the number one spot was because of user feedback. Lemonade is one of the top renters insurance companies in Florida in terms of customer satisfaction. Users love their policy options, fast quoting, and customer service.  One of the best parts of having Lemonade insurance is the app which users call modern, sleek, and responsive.  According to the National Association of Insurance Commissioners, Lemonade receives fewer complaints than other companies of similar size. Lemonade also won the J.D. Power award for the best customer satisfaction based on surveys given to actual Lemonade customers.
Which Renters Insurance Provider Is Best for You?
The renters insurance provider that is best for you is going to depend on a number of individual factors. First, what kind of coverage are you looking for? Do you want basic coverage or more advanced coverage options? Second, what is your budget? Can you afford to pay a little more for replacement cost coverage, or are you looking to carry the bare minimum? Lastly, why are you getting renters insurance? Are you buying renters insurance coverage because your landlord demands it, or are you buying it on your own? The answer to these three questions will steer you toward one company or another. If you want policy flexibility, you might want to go with Nationwide. If you are a student living in a dorm, you might want to look at Gainesville-based Tower Hill. If you want a cheap deal, you might want to consider Citizens or Assurant. The ultimate choice will be up to you.

Conclusion
These ten insurance companies represent the best that Florida has to offer. There are insurance companies of every size and policy coverage options that fit almost any lifestyle. There are cheap options, robust coverage options, options for seniors, and options for students. We like Lemonade as the best overall choice for renters insurance, followed by Nationwide for the best value. Each one of these companies offers coverage in Florida and is relatively well regarded in terms of both coverage and customer service.
See Also:
---
Featured Image Credit: Vitalii Vodolazskyi, Shutterstock