10 Best Renters Insurance in Texas in 2023: Reviews & Top Picks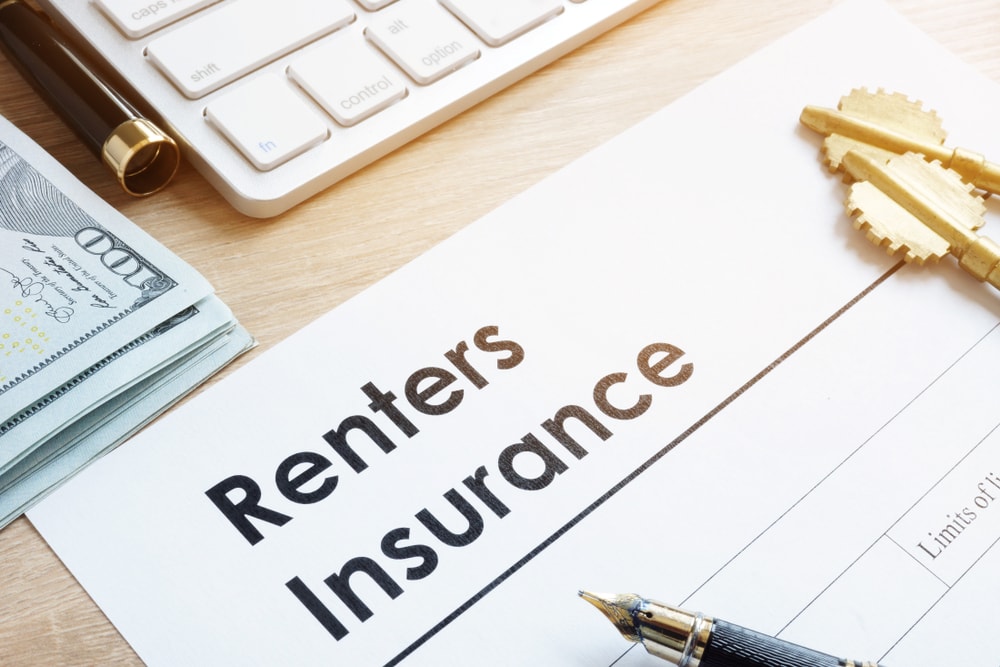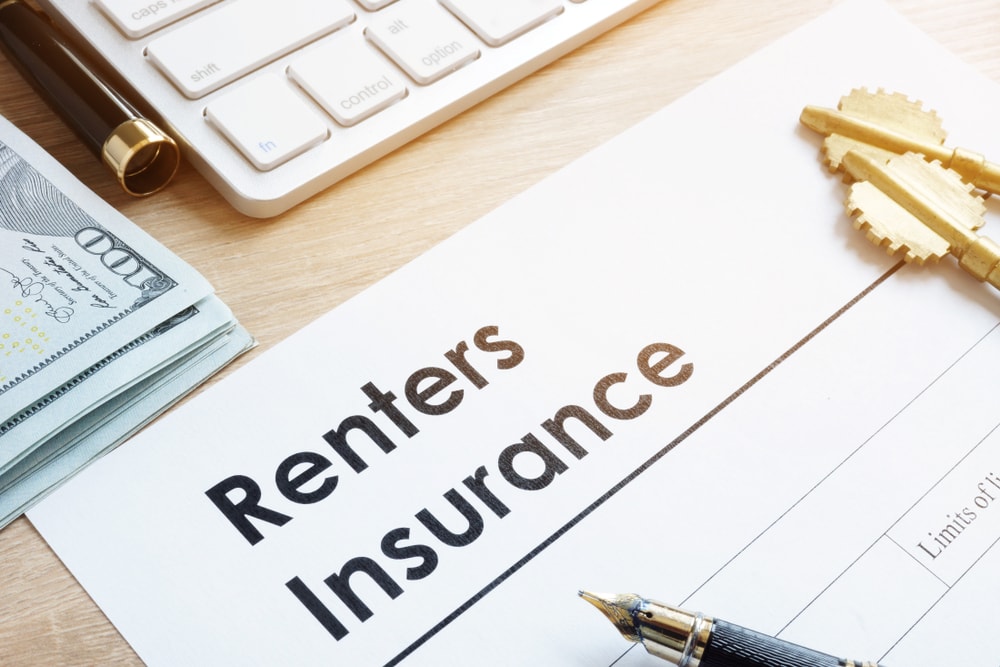 Renters insurance is important to protect your valuable possessions from damage due to various common disasters, theft, vandalism, storms, and more. Texas is one of the biggest states in the country, making it a huge market for renters insurance. Let's check out some of the best renters insurance companies in the Lone Star State and more specific info about their policies.

A Glance at Our Top Picks (2023 Update)
Rating
Image
Product
Details

Best Overall

Lemonade Renters Insurance

Affordable rates
Lightning-fast customer support via website and app
Landlord property coverage provides extra protection
CHECK PRICE

Best Value

USAA Renters Insurance

Low monthly rates
Included flood & earthquake coverage
Covers property anywhere at home or abroad
CHECK PRICE

Allstate Renters Insurance

Multi-policy discount
Senior discount
Offers lower rates to people with bad credit
CHECK PRICE

Nationwide Renters Insurance

24/7 claims center
Several optional add-ons
Credit card & alteration coverage included
CHECK PRICE

State Farm Renters Insurance

Customizable coverage limits & add-ons
No limit on personal property & loss of use coverage
Comprehensive insurance resources on the website
CHECK PRICE
The 10 Best Renters Insurance in Texas
1.

Lemonade Renters Insurance – Best Overall
Lemonade is a new name in the insurance game. Their renters insurance has top customer satisfaction and affordability scores all across the web, with monthly rates as low as $5 per month for basic coverage. It's simple to sign up and make claims through the website or mobile app, with claims and policy applications taking just a few minutes. One unique and neat feature they offer is landlord property damage coverage, which protects the rented premise.
The company does have some downsides. Lemonade lacks in-person customer support, operating exclusively via its website and app. Another notable con is that while basic coverage is cheap, higher limits and add-ons get pricey fast. Finally, they only have three standard discounts compared to the average of five offered by other companies.
Pros
Affordable rates
Lightning-fast customer support via website and app
Landlord property coverage provides extra protection
Cons
No in-person customer support or claims
Higher limits carry premium prices
Fewer standard discounts
---
2.

USAA Renters Insurance – Best Value
USAA is known for rock-bottom rates with great coverage, even including flood and earthquake coverage for no additional charge. They only sell insurance to military members and family members, however. The company offers optional electronic and valuable personal property coverage for high-dollar items like guns, jewelry, and electronics. USAA also covers your insured items around the globe, which is ideal for overseas deployment or other travel.
While not an option for everyone, any military personnel or family members should seriously look into USAA for its premium coverage and low rates that start at $10 per month. The most important drawback to know about is that their claims process lacks transparent communication, with no estimated time frames available.
Pros
Low monthly rates
Included flood & earthquake coverage
Covers property anywhere at home or abroad
Optional add-ons to protect precious possessions
Cons
Only available to military personnel, veterans, and immediate family
Spotty claims communication
---
3.

Allstate Renters Insurance
Allstate is well-known for its network of local agents, which can make them a one-stop shop for all your insurance needs. The company offers discounts for multi-policy purchases and seniors, but no others.
They have low rates of up to $50,000 of personal property coverage and are more forgiving to those with poor credit. Another interesting optional add-on is identity theft protection, which protects from various facets of the crime.
If you're not bundling policies or are a senior, it may not make sense to go with Allstate because they have no other discounts and have just a few basic coverage levels on offer. If you meet those criteria, though, you could save money with Allstate renters insurance!
Pros
Multi-policy discount
Senior discount
Offers lower rates to people with bad credit
Cons
Only two specific discounts
Only basic coverage levels
---
4.

Nationwide Renters Insurance
Nationwide makes a strong case for their renters insurance. Standard policies include protection from stolen credit cards, fake checks, and other fraudulent financial activity. Another valuable freebie is coverage for damages you cause to your rented home through building add-ons or alterations—perfect for DIY experts who rent their homes. In the event of a claim, you can get a real person on the phone in just minutes with Nationwide's 24/7 claims center.
They're not the best fit for shy folks who want to avoid talking on the phone, as you even have to do so to buy a policy in the first place. They also have higher than average premium rates, so consider if the included add-ons make financial sense for your budget.
Pros
24/7 claims center
Several optional add-ons
Credit card & alteration coverage included
Cons
More expensive than other companies
Must talk to a worker—can't purchase online
---
5.

State Farm Renters Insurance
State Farm is a staple in insurance, and their renters insurance is really good too. There are no limits on your personal property or loss of use coverage, so you can choose the level that's right for you.
Numerous add-ons are available to further customize your policy, from extra coverage, earthquake, jewelry, electronics, and more. Their website and mobile app are loaded with information on common insurance and claims questions for convenience.
On the flip side, State Farm lacks 24/7 customer support or claims service, which is a dealbreaker for many people. A more minor nitpick is that they only have three choices of deductible, limiting your ability to mix and match pricing with coverage.
Pros
Customizable coverage limits & add-ons
No limit on personal property & loss of use coverage
Comprehensive insurance resources on the website
Cons
Limited deductible choices
No 24/7 claims or customer support
---
6.

Amica Renters Insurance
Amica is a lesser-known company known for their car and small business insurance, but their renters insurance is a good deal too. There's a great range of deductibles starting at just $100, and they boast both multi-policy and loyalty discounts.
Amica covers damage from most common perils but doesn't go into details on specific circumstances or exclusions. Another nice bonus is an automatic discount after 3 years with no claims.
Our main gripe is that Amica doesn't work with independent agents and won't compare rates or inform you about outside deals. This means you have to do some more shopping around to compare the best deals.
Pros
Customizable coverage and deductibles starting at $100
Loyalty and multi-policy discounts available
Automatic discount after 3 years of no claims
Cons
Doesn't work with independent agents
Won't compare rates
---
7.

Liberty Mutual Renters Insurance
Liberty Mutual is the discount king of renters insurance, with seven discounts to help you save. These discounts are online purchases, multiple policies, claims-free, affinity, early shopper, autopay, and safety device discounts. If you stack them up and take advantage of rates starting at $5 a month, you could see some serious savings. They also offer insurance in all 50 states, which is ideal if you move a lot.
Negative points to consider are that customer support and claims info are hard to find on the website, and that the hard limit on personal property coverage is just $25,000.
Pros
Competitive pricing
Discounts galore
Insure rented property in all 50 states (including D.C.)
Cons
Poor customer service
Relatively low personal property coverage limit
---
8.

Farmers Renters Insurance
Farmers Insurance is known for standard coverage with a painless claims process, and they do a great job of educating you on precisely what types of accidents and damages are covered by your policy. The pricing is competitive, plus you can customize your deductible starting as low as $100. Additional add-ons include mold, identity theft, jewelry, and renovation coverage for a bit more peace of mind.
Farmers may have lower prices than average, but they can't compete with the cheapest competition out there. Another minor gripe is that some negative reviewers mention sneaky processing fees.
Pros
Customizable deductible
Lower-than-average premiums
Extra add-ons available for additional coverage
Cons
Hidden processing fees may be included
Not as cheap as the most affordable insurance providers
---
9.

Progressive Renters Insurance
Progressive is well-liked for 24/7 customer service and provides four contact methods: web portal, phone, app, and online chat. Despite these, the company is ranked lower than average for customer service online. You can add financial protections like fake checks, unauthorized charges, and extra coverage for your most valuable possessions. If you bundle it with car insurance, you can have a single deductible for both policies if you wish.
Despite those attractive benefits, the first month will be expensive because it includes a down payment and processing fees. Bear these in mind when considering your budget because rates might appear lower than you'll actually be paying upfront.
Pros
24/7 customer support
Quick communication
Can have a single deductible for car & renters insurance
Extra add-ons available like fraudulent financial protection
Cons
Poor customer satisfaction ratings
Hidden fees may inflate the first month's payment
---
10.

Geico Renters Insurance
Most well-known for their famous car insurance jingle, Geico sells insurance through third-party providers in other arenas. Their renter's insurance gets you a nice discount if you also have a car insurance policy through them. Coverage limits are generous, from $30,000 to $200,000.
Unfortunately, it's impossible to tell what type of discounts you'll get until you sign up and find out which partner they've assigned you. You could even get matched up with another insurer on this list!
Pros
Bonus discount on Geico car insurance
Wide range of coverage limits
Competitive pricing
Cons
You don't know what insurance partner you'll get

Buyer's Guide: Choosing the Best Renters Insurance in Texas
Renters insurance isn't the most fun topic in the world, but it's important to protect your possessions if you rent your home, help with living expenses in disasters that render your home unlivable, and personal liability coverage for medical/legal expenses. Let's dive into some of the other important things to look at when shopping for renters insurance.
What to Look for in Renters Insurance
Policy Coverage
There are four major areas of renters insurance policy coverage: personal property, personal liability, loss of use, and medical payments.
What They Cover:
Personal Property: This is the monetary limit in the cash value of your insured items that your policy will insure against damage from certain covered perils
Personal Liability: Pays for legal & financial expenses if someone sues you for property damage or personal injuries
Loss of Use: Reimburses you for additional expenses incurred as a result of your home being unlivable due to severe damage, like hotels, laundry, and takeout food
Medical Payments: Reserved to pay for medical expenses if someone gets hurt at your rented home
There are many other optional subtypes of policy coverage, but they vary by state and insurance company. You can see some of these for yourself below.
Types of Optional Renters Insurance Coverage:
Identity Theft Protection: A rare type of coverage that compensates you for any expenses as a result of your identity being stolen
Fraudulent Financial Protection: This includes bad checks, unauthorized debit/credit card charges, and stolen cards
Flood & Earthquake: Only offered in some areas, these add another layer of protection against expected inclement weather
Customer Service & Reputation
Good customer service is essential for a smooth, painless insurance experience. You want to consider if you want to talk to a real person or do things online, because different companies offer different types of customer service. Lemonade does everything online, but you may want to go with a company that does things by phone for quicker claims resolutions.
Customer service ratings are easily searched up online, and some companies fare better than others at the hands of upset customers. If you're seriously looking at a particular company for insurance, google them for any common customer service issues. They won't tell you on their website about the problems, after all.
Claim Repayment
Lemonade has the fastest and easiest claims process we've seen, with many claims approved within just minutes after submission on their site or app. Other claims processes vary by company, some on the phone and others online or via the app. If you can, opt for a company with a hassle-free claims process like Farmers Insurance.
Before filing a renters insurance claim with your provider, you should have an exact inventory of all insured items damaged or lost. After the disaster strikes and you're safe, contact your landlord and the police before filing a claim with your insurer. Most importantly, document everything.
Price of Policy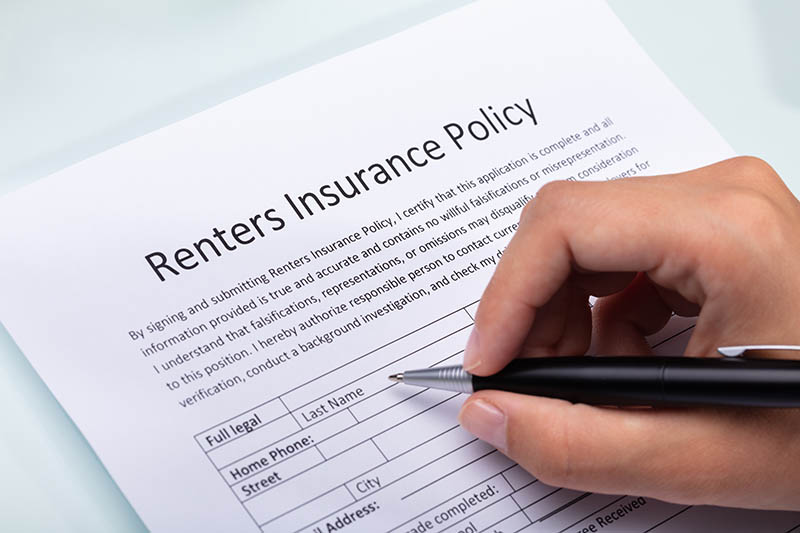 When it's all said and done, we all want the best coverage for the least amount of money. You have to ask yourself whether you want the most basic of renters insurance to cover the most important stuff, or spring for fancy add-ons like flood, insurance, jewelry, or electronic coverage.
USAA holds the crown for cheapest premiums, but they only sell insurance to military members, veterans, and their families. Our runner-up on sheer value is Lemonade, with rates starting at $5 per month.
Plan Customization
A more advanced part of renters insurance is customizing your coverage limits and deductibles. If you have a lot of savings but want to save more each month, you can take a lower premium at the cost of a high deductible. This holds true in the reverse too, with low deductibles meaning high monthly premiums.
But do you really care about all that? Companies with the cheapest rates of all tend to have just a few choices in deductible and coverage levels. It's a tradeoff you'll have to decide is worth it for your financial situation.

FAQs About Renters Insurance
What Are the Covered Perils?
Covered perils are a set of clearly defined natural disasters and detrimental events that can damage your insured property. Two events that are specifically excluded from policies are flood and earthquake damage, which must be purchased separately. While perils may vary a bit from area to area, there are some common ones everyone includes.
Covered Perils Include:
Fire & smoke
Windstorms (hurricanes and tornadoes)
Theft & vandalism
Water damage from burst pipes
Hail damage
What Possessions Are Covered in a Renters Insurance Policy?
Anything of monetary value that you can document with receipts or other paperwork. This includes personal, family, and household property, ranging from clothing, tools, electronics, jewelry, bikes, appliances, and more.
These items are divided into categories, each with their own limits. You can typically negotiate higher limits for your most valued items, whether you have a lot of jewelry or some expensive bicycles.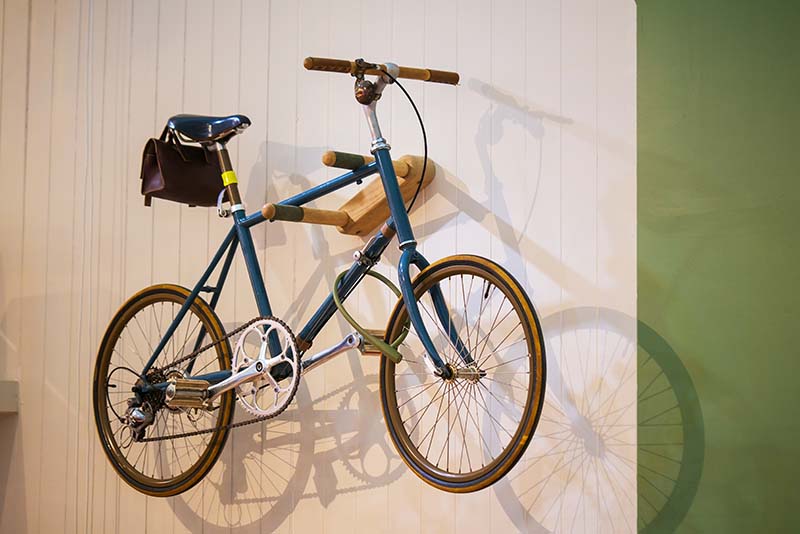 What About Items I Don't Have Receipts For?
Items like antiques don't always come with a receipt or certificate of authenticity, so sometimes you have to do some guesswork. Insurance companies often offer assistance for determining the value of items, from catalogs to online tools. If an item has a make, model, serial number, or other identifying labels, write those down ASAP.
Which Renters Insurance Provider Is Right for You?
Choosing the right renters insurance provider for you is a highly individual decision with numerous factors at play. All we can do here is offer our recommendations.
Overall, we'd recommend getting USAA if you're eligible—military spouses and children can take advantage of not only renters insurance but other services offered by the company.
For anyone else with some exceptions, Lemonade reigns as your best choice. They offer a transparent, streamlined process from quotes to claims, with the latter taking just minutes in many situations. To top it off, they have some of the most affordable premiums of all companies for basic and standard coverage.

Conclusion
Renters insurance is imperative under some rental contracts, but it's a good idea in any case. Lemonade is our top pick, but USAA is awesome if you're eligible. Choose the right company for you based on your budget and types of possessions, as well as reviews from other customers.
See Also:
---
Featured Image Credit: Vitalii Vodolazskyi, Shutterstock