Budget Blinds vs. Home Depot: Price, Stock, & Service Comparison
Décor doesn't always have to be perfect, but window treatments are one cosmetic component that demands a flawless fit. Highlighted by incoming sun and air, your blinds and drapes are one of the first things you'll notice as you enter the home. Ill-fitting window coverings stick out like a sore thumb, damaging the room's look and potentially hurting your curb appeal.
With so many unique dimensions and shapes windows can take, off-the-shelf treatments aren't always ideal. Serious interior decorators valuing style and substance will find that professional consultation is the best way to create the perfect fashion and feel.
In this space, Budget Blinds and Home Depot take different routes to give customers a comprehensive selection of window coverings and superb service. It's boutique versus big box in our showdown of two leading window treatment providers.
A Quick Comparison
| | | |
| --- | --- | --- |
| Brand name | Budget Blinds | Home Depot |
| Established | 1992 | 1978 |
| Headquarters | Irvine, CA | Atlanta, GA |
| Product lines | Blinds, drapes, home decor | Window treatments, tools, hardware, home fixtures, appliances, gardening equipment, lumber |
| Parent company | Home Franchise Concepts | Home Depot |
Brief History of Budget Blinds
Founded in Orange County, CA, in 1992, Budget Blinds is a relatively new niche competitor in the window treatment market. The franchise system that Budget Blinds employs puts the brand's reputation in the hands of small business owners. There are over 1,300 locally owned and operated franchises across the United States, Canada, and Mexico.
Budget Blinds prides itself on its history of award-winning service and custom solutions to fit any window treatment need. The brand is part of the Home Franchise Concepts family, which also includes Tailored Living, Concrete Craft, Two Maids and a Mop, and the BB Commercial Solutions division. Thanks to the incredible support it receives from its $18 billion parent company, Budget Blinds has become one of the top window treatment companies and franchise opportunities in North America.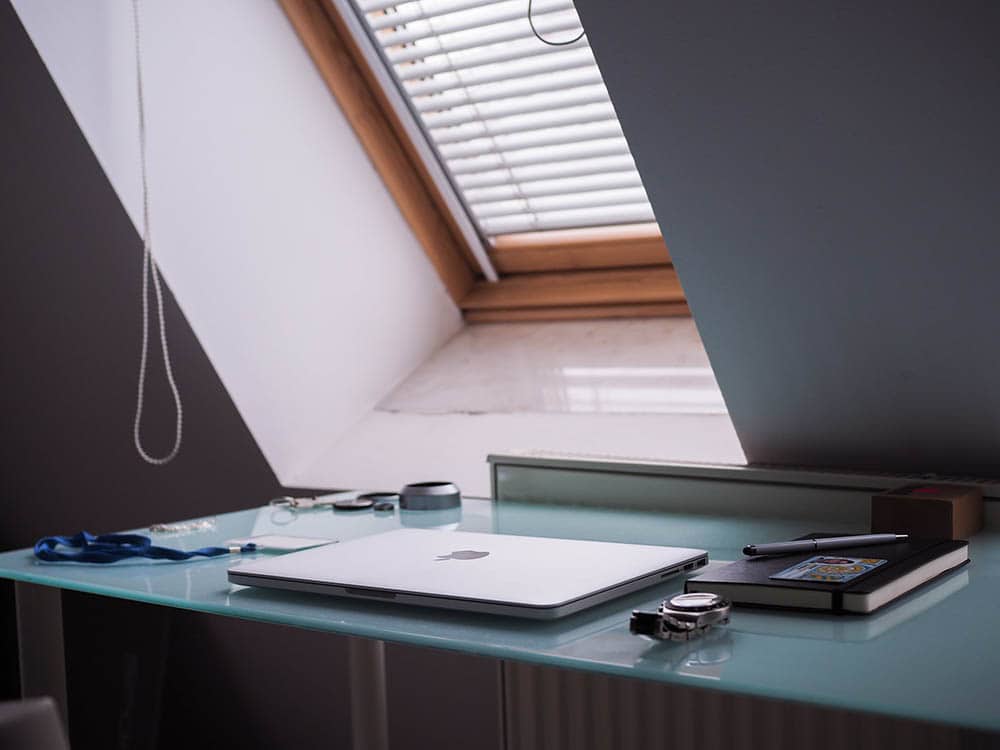 Brief History of Home Depot
The Home Depot story began in 1978 with the opening of its first two stores in Atlanta, GA. Thanks to its enormous warehouse layout and a commitment to quality advice and expertise, the company immediately began crushing the competition. In only three years, the established home improvement giant was ready to go public and has enjoyed consistent growth ever since.
Selection was Home Depot's initial selling point. It supplies an array of window treatments alongside power tools, hardware, gardening supplies, home appliances, and almost any other home improvement product you might need. The company operates over 2,000 stores and employs nearly 500,000 people, making it the number one home improvement chain in America.
Budget Blinds Product Line
Budget Blinds offers a growing selection of blinds, shades, shutters, drapes, and accents. The company values modern form and function, focusing on smart home technology, safety, and energy efficiency. In particular, you'll find countless cordless and automated options to protect the family and add optimal convenience to your decor-matched and custom-sized window treatments.
Notable brands you can buy through Budget Blinds include Hunter Douglas, a premium window covering provider, and Lutron, a leading smart home window covering company. The high-quality products combine with Budget Blinds brands to give your home a distinguished designer feel and advanced functional features.
Budget Blinds Exclusive Brands
Exclusive Brands:
DesignINK: A custom design process in which you create your drapery and accents by choosing unique colors, patterns, and fabrics
Shade Change: A roller shade series that allows you to change out shades to simplify decor updates quickly
Signature Series: Sleek, practical roller or solar shades with modern privacy and light filtering features
Inspired Collection: Collection of over 80 patterns, colors, and textures (including several exotic natural fibers) for blinds, shapes, drapes, and bedding
Enlightened Style: Budget-friendly, fashionable, and function-focused window coverings with advanced child-safety and usability features
Smart Home Collection: Cordless, motorized collection with remote or app-controlled window coverings and available Sonos whole-house sound system
PureVu: Eco-friendly and non-toxic window coverings in over 300 available designs with optional motorization and child safety features
Home Depot Product Line
The average Home Depot is over 100,000 square feet in size. While they share the floor with an enormous assortment of product categories, window coverings still have plenty of display space. Unlike Budget Blinds, which only includes a handful of showrooms, Home Depot gives customers the chance to investigate the look and feel of tons of treatments at their convenience.
Along with their private label brand, Hampton Bay, Home Depot carries Levolor, Bali, Kirsch, MyBlinds, and Veneta. You can shop online or in-store to conveniently order blinds as well as drapes, shades, shutters, and hardware. Home Depot even offers custom-sized blinds and shades to order on its website. Like Budget Blinds, Home Depot sells assorted child-safe and motorized window coverings among its collections.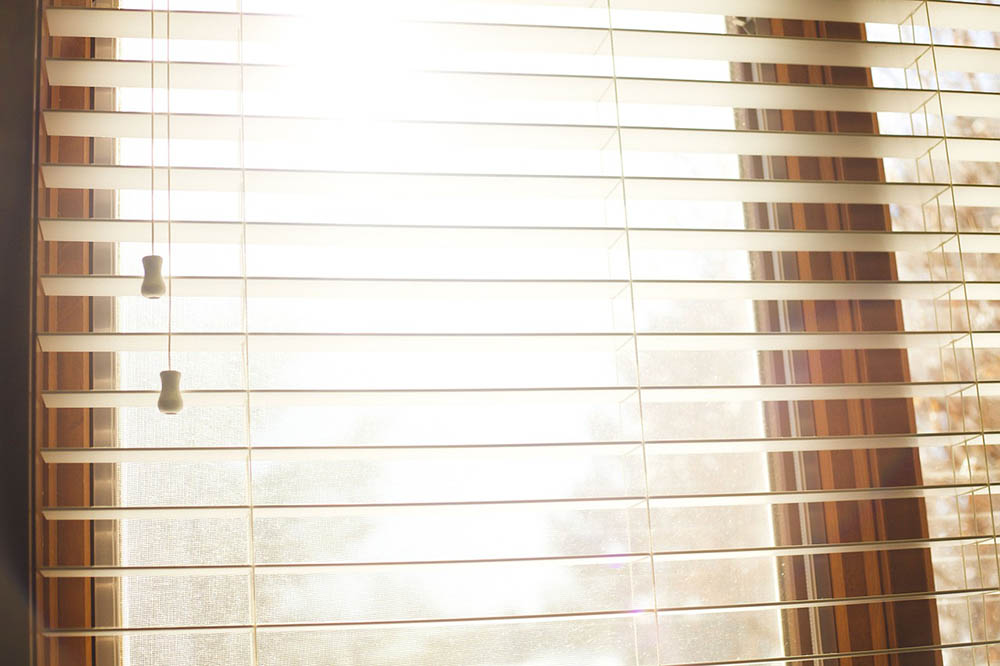 Budget Blinds vs. Home Depot: Price
Budget Blinds
Budget Blinds pricing is difficult to determine due to the franchise structure and custom treatment they provide. According to Home Advisor, their blinds are on the more expensive side compared to styles you'll find at Home Depot, ranging from $200 to $1,000. Services are reasonably priced, as local franchises offer free in-home or virtual consultations and installation costs starting at $49.
Home Depot
Home Depot window coverings are generally more affordable than those from Budget Blinds. You can even find many options coming under $50. Almost all the brands in the store have blinds available for less than $100.
Home Depot also offers personalized in-home design treatment. You can arrange services with Kirsch, a custom window treatment company. The process is akin to how Budget Blinds performs its consultations. The in-home or virtual consultation is free, and a designer helps you customize your window coverings.
Professional installation is one downside to Home Depot compared to Budget Blinds. Despite the free consultation and measurements, Kirsch's product and installation costs start at $250 per window. For all other blinds, Home Depot contracts out its installations to local service providers. Going with a basic setup for the first 10 blinds starts at $119, not including the product.

Budget Blinds vs. Home Depot: Warranty
Offering products and service, Home Depot and Budget Blinds approach their guarantees from a few angles. The product warranty covers the blinds and shades against defects for several years. That usually has less to do with the supplier and more to do with the manufacturer, but it nevertheless can affect where you shop. Installation services have separate quality assurances, and you also generally receive a satisfaction guarantee and return window.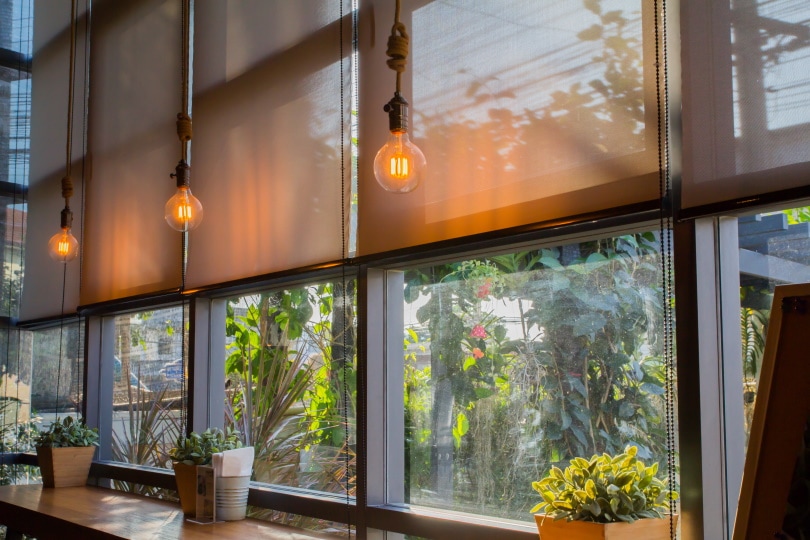 Budget Blinds
Budget Blinds offers a "No Questions Asked" warranty on most of its blinds that covers all kinds of accidental damage and mechanical breakdowns. The NQA warranty provides a one-time replacement, "no questions asked," within five years from the time you buy your blinds. Some NQA warranties offer lifetime coverage, and many manufacturers who work with Budget Blinds also provide lifetime defect warranties. Automation products have warranty coverage for 3–7 years.
The service warranty is a 90-day guarantee. If there is an issue with the installation (not the product itself), the installers will return for free within those first three months. It's crucial to remember that because Budget Blinds locations are independently owned franchises, their warranties, return policies, and services may vary.
Home Depot
Home Depot offers a 90-day return policy for new-in-box blinds. They extend it to a 365-day return policy if you have the Home Depot credit card. Installation services also come with a 1-year quality guarantee. Otherwise, all of the product defect warranties go through the manufacturer. Fortunately, most brands carry 10-year or limited lifetime warranties on their products.

Budget Blinds vs. Home Depot: Customer Service
Customer service quality can be a crapshoot from one location to the next. The franchise format that Budget Blinds follows makes it hard to glean overall quality based on one experience. But the same could be said of Home Depot, even though it runs by consistent corporate standards. By and large, Budget Blinds and Home Depot receive positive reviews despite some commonly noted drawbacks.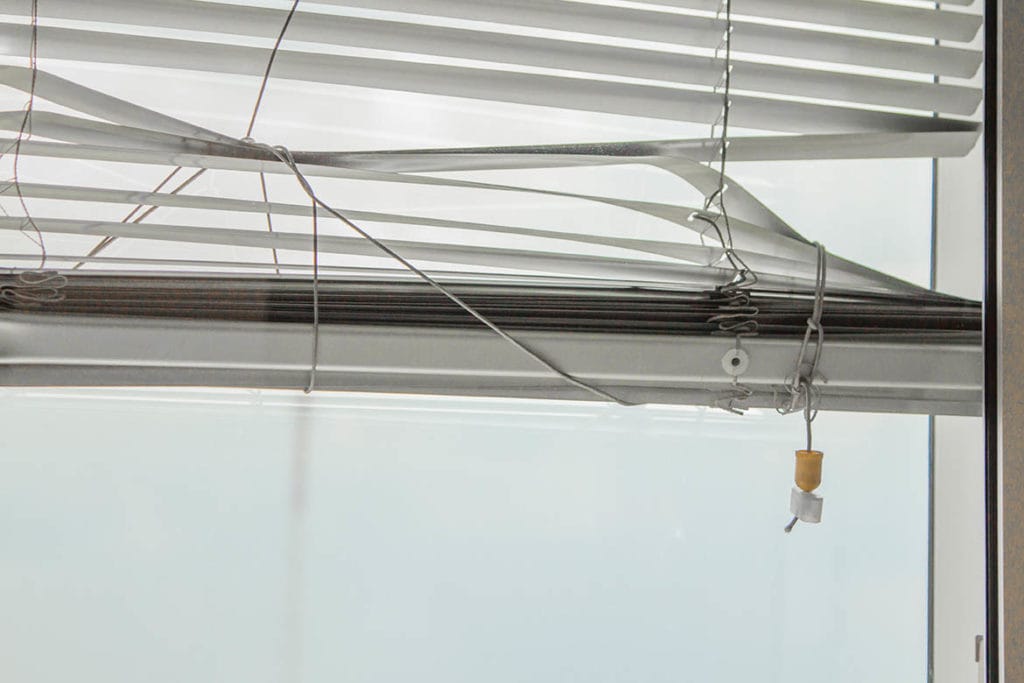 Budget Blinds
Budget Blinds has a 3.9 out of 5 stars on Consumer Affairs and a 2.3-star rating on TrustPilot. Customers enjoy the in-home designing experience and the installation quality. Some of the most common complaints involve a lack of follow-up from the company, particularly after the sale. Many customers find the poor communication even more unforgivable given the high price point.
Home Depot
Home Depot has slightly lower reviews on Consumer Affairs, rating 3.6 out of 5 stars. TrustPilot ratings are abysmal at 1.4 stars. Most complaints concern delivery issues and problems with the Home Depot credit card, which CitiBank manages.

Head-to-Head: Budget Blinds Accessories vs. Home Depot Accessories
Budget Blinds holds a distinct advantage over Home Depot in the accents they carry. As you design your coverings, you can coordinate custom styles between your drapes and accessories. For example, with DesignINK, you have over 1,500 patterns and an array of colors and fabrics to create matching drapery and pillows.
For their part, Kirsch allows you to order additional fabric for this purpose, and Home Depot carries an impressive array of interior decor. But overall, the service from Budget Blinds makes it much simpler to tie an entire room together for exquisite results.
---
Head-to-Head: Budget Blinds Drapes vs. Home Depot Drapes
The prices on drapes at Home Depot are much lower than most of what you'll find with Budget Blinds, and the selection is excellent. But with the expert help you receive from Budget Blinds, it's much easier to pinpoint the perfect set of drapes among the thousands of possibilities. Coordinating your accessories, valances, and other treatments is a fluid process.
At Home Depot, it can turn into a never-ending chore to coordinate all of those pieces on your own. Kirsch's service will give you the essential insights to find matching pieces, but their selection likely won't compete with your local Budget Blinds franchise.
---
Head-to-Head: Budget Blinds Motorized Shades vs. Home Depot Motorized Shades
Budget Blinds and Kirsch will likely have similar options if you need the practicality of motorized shades and expert installation. We're giving the edge to Home Depot because the DIY alternative makes motorized blinds more accessible for budget-conscious buyers.
---
Overall Brand Reputation
Design Services
If you need a professional touch, look at Budget Blinds first. Budget Blinds has a better selection than Home Depot, and they can help with any unique situation, whether it's an odd-shaped window or a specific design vision in mind.
Price
With installation starting over $100, Home Depot loses the battle for service fees. The personalized experience with a Budget Blinds design expert in the home, and the installation for only $49 is an excellent deal. Still, the critical cost when purchasing blinds is the product, and Home Depot has far more affordable options.
Conclusion
It's typically more expensive, but Budget Blinds is the fastest and surest path to getting picture-perfect window coverings. Their design experts can qualify your needs and help you find the ideal matches to suit your vision. You get incredible results with minimal effort. But if you're a DIYer or budget-conscious shopper, Home Depot is an excellent starting point, supplying you with an outstanding selection and even better prices.
You might also like:
---
Featured Image Credit: (L) Budgetblinds.com | (R) Homedepot.com