Ikea vs. Home Depot Cabinets: Price, Stock & Service Comparison
When it comes to new kitchen or bathroom cabinet suppliers, a few names come to mind for most people. But two of the leading household names are Home Depot and Ikea. Both of these companies offer a significant amount of options. However, they have some differences that may make one or the other your preferred choice.
This article will explore both stores and compare their cabinet options. We'll take a look at the price, availability, and service between the two. With this information, you'll be able to make an informed decision for your next renovation because a kitchen reno is no small or cheap project.

A Quick Comparison
| | | |
| --- | --- | --- |
| Supplier | Ikea | Home Depot |
| Leading Collections | SEKTION, KNOXHULT, and SUNNERSTA | American Woodmark, Home Decorators Collection, and Hampton Bay |
| Custom Cabinets Available | No | Yes |
Brief History of Ikea
Ikea is an old company. It is a Swedish company that was founded in 1943. Their goal has always been to make affordable furniture and home decor. In 1985, the first Ikea catalog was available in America. If you visit the store today, not only can you find just about anything under the sun for your home, but in many locations, you can grab a bite to eat at their Swedish restaurant.
When it comes to cabinets, there are many different designs and collections available that you can mix and match to create your perfect kitchen or bathroom. As always, Ikea keeps affordability as a driving feature of their products.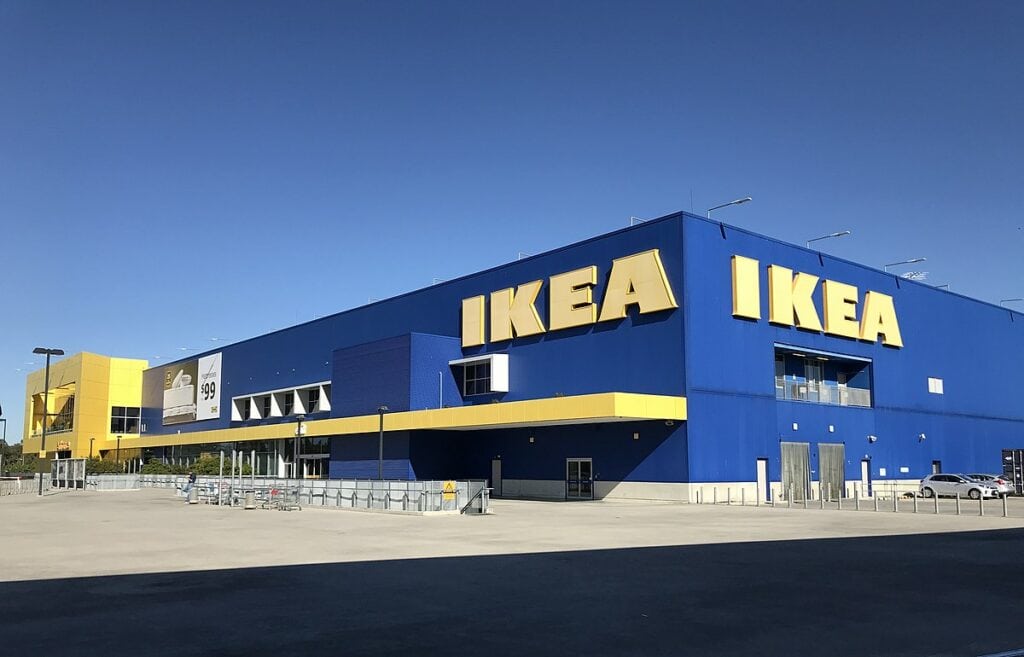 Brief History of Home Depot
On the other hand, Home Depot has not been around as long as Ikea overall. However, it's been in America longer as it's an American-born company that was founded in 1978 in Georgia. In addition to having a ton of options for design and decor, Home Depot also carries all the tools and equipment you need for any professional or DIY project.
As far as their cabinets are concerned, they offer several brands and collections to fit any kitchen or bathroom you can dream up. They also include spectacular custom design and installation services.

Ikea Cabinet Manufacturing
Ikea proudly designs all their furniture and decor items in Sweden, including their cabinet collections. However, much of the manufacturing is outsourced to other countries like China or Vietnam. They also have one of their largest production facilities in Poland.
---
Home Depot Cabinet Manufacturing
While Home Depot is an American company, the manufacturing of its products takes place all over the world. If you'd prefer something that's USA-made, they do offer some cabinets that are made in America. For example, every piece of the American Woodmark collection is made right here in our backyard.
Even for their cabinets made overseas, Home Depot still offers customization services to ensure you get cabinets designed for your space.

Ikea Cabinet Collections
Ikea offers three main collections. One of them is a full kitchen replacement collection, and the other two are modular collections that you can mix and match to create the design you want.
SEKTION
This massive collection offers several designs to choose from that feature high-gloss, matte, and textured finishes. It also has several color options. You can go with a traditional white, off-white, or light grey. Or go darker with black or grey-green.
KNOXHULT
With slightly less customization than SEKTION, this collection comes with cabinets, countertops, and fronts in modular pieces for easy installation. Everything is pre-designed; the only thing you need to do is put on the finishing touches like door hardware. The downside is only one color option for cabinets and countertops.
SUNNERSTA
Ikea even offers the ability to take your kitchen with you with their SUNNERSTA line. This collection is another modular design like KNOXHULT, but its pieces are all designed to be easily transported. They are ideal for the summer home where you don't need a full-size kitchen or as an option to alleviate some stress while doing a major renovation in your home.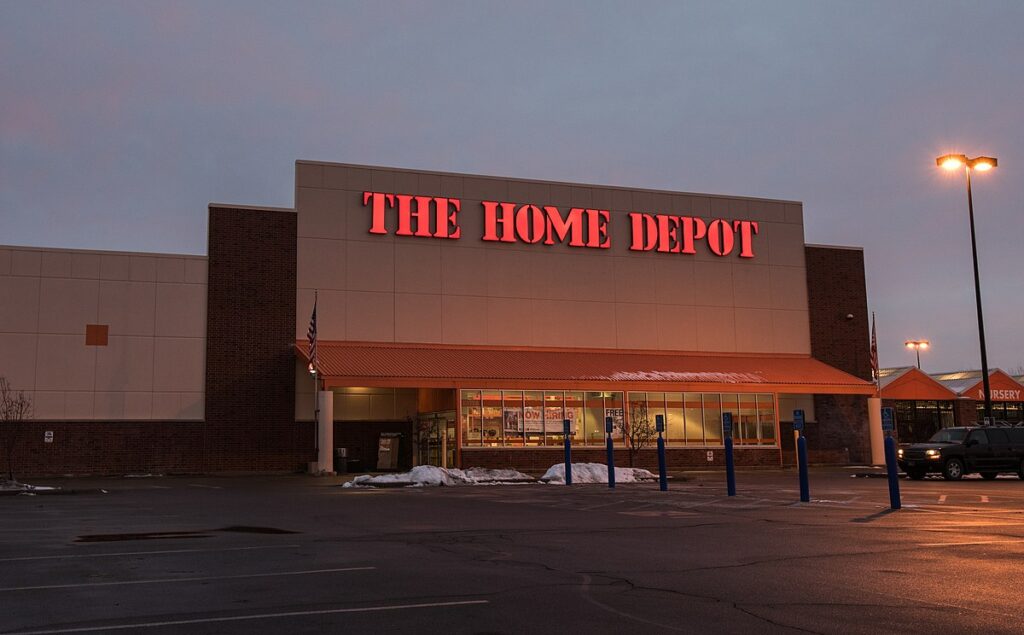 Home Depot Cabinet Collections
Home Depot is home to several brands when it comes to their cabinets. American Woodmark, Home Decorators Collection, and Hampton Bay are three of the most popular collections.
American Woodmark
American Woodmark is Home Depot's premium cabinet brand. You'll pay more for these cabinets, but you're getting a quality, American-made cabinet. They are also available in several color options and styles to put the finishing touches on your kitchen renovation.
Home Decorators Collection
This collection isn't American-made. However, it still offers mid to high-end cabinets in several designs and colors. One thing that plays into the different qualities of Home Decorators Collection is that you can get these cabinets in different materials such as maple or MDF.
Hampton Bay
Home Depot acquired Hampton Bay in 2006, and they are one of the store's more affordable options in kitchen cabinets and other decor pieces. The collection offers trendy designs in a few different colors. Although they are not of the highest quality, they aren't junk and offer the ability to put together a nice new kitchen without breaking the bank.

Ikea vs. Home Depot: Price
Suppose you compare the two brands on price point alone. In that case, Ikea is the more economical option—especially when you factor in their 25-year warranty. However, Home Depot also has some very affordable options. They also have high-end custom options, which Ikea doesn't really have.
Ikea Cabinets
The closest thing Ikea has to a premium cabinet brand is their SEKTION collection which offers full-size kitchen replacements. This still isn't an overly expensive collection. On the other hand, their KNOXHULT and SUNNERSTA lines aren't much cheaper, but they do have different options and applications.
Home Depot Cabinets
If you're looking for the most economical option, Home Depot's Hampton Bay line is hands down the best choice. However, suppose you want to put a little more emphasis on quality at the cost of affordability. In that case, Home Decorators Collection and American Woodmark are great options. The next step in price would be custom or semi-custom cabinets.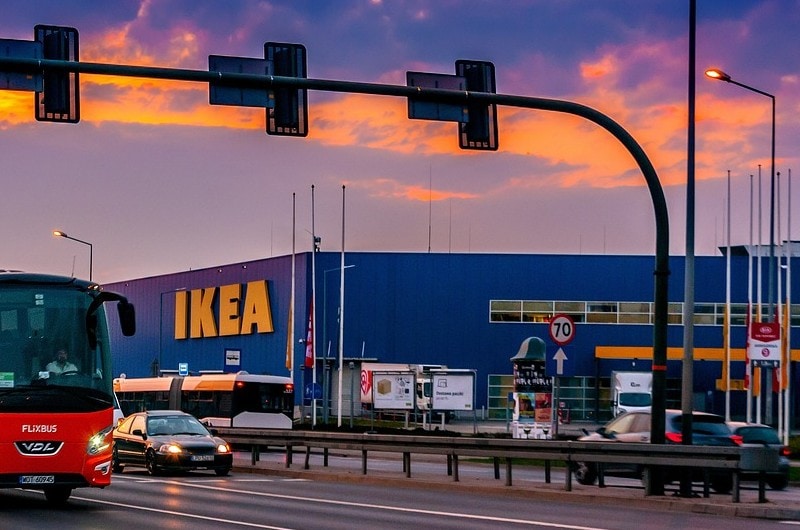 Ikea vs. Home Depot: Stock
Given the current state of shipping delays and component delays worldwide, both companies struggle to keep up with demand on many fronts. Because availability is changing so rapidly all the time, we're describing the typical availability. Contact your local store for current availability in your area.
Ikea
If you've ever wandered through an Ikea, it can be an overwhelming experience. They have a massive showroom that you can wander through and look at the various kitchen design. Then you go to a massive warehouse to pick up your cabinets or have them shipped to you.
Depending on where you live, shipping can take up to a couple of weeks if you're ordering something not in stock at your local Ikea. However, if it's in stock, you can get same-day or next-day delivery for a reasonable fee.
Home Depot
If you're ordering an in-stock cabinet from Home Depot, you can expect shipping to take 1–10 days. But if you're ordering a custom cabinet, you can expect waits of around four weeks. These timelines span Home Depot's various collections and designs.

Ikea vs. Home Depot: Service
When it comes to their kitchens, both companies offer similar services. However, there are some slight differences between them.
Ikea
Ikea offers design services to help you get the perfect kitchen setup for your needs. They also have same-day delivery services available for cabinets in their warehouse. If you don't want to DIY your kitchen or find a contractor, Ikea also offers professional installation and assembly of their products.
Because of its unique design, discussing these options can be a little complicated if you're shopping in-store. It can be hard to find the area you need to go to find an associate.
Home Depot
Home Depot offers much of the same services as Ikea as far as professional installation and assistance in choosing the best cabinets for your kitchen. One significant difference in their services is that Home Depot offers custom cabinets. If you opt for this, you could wait a month or more for delivery of your new kitchen.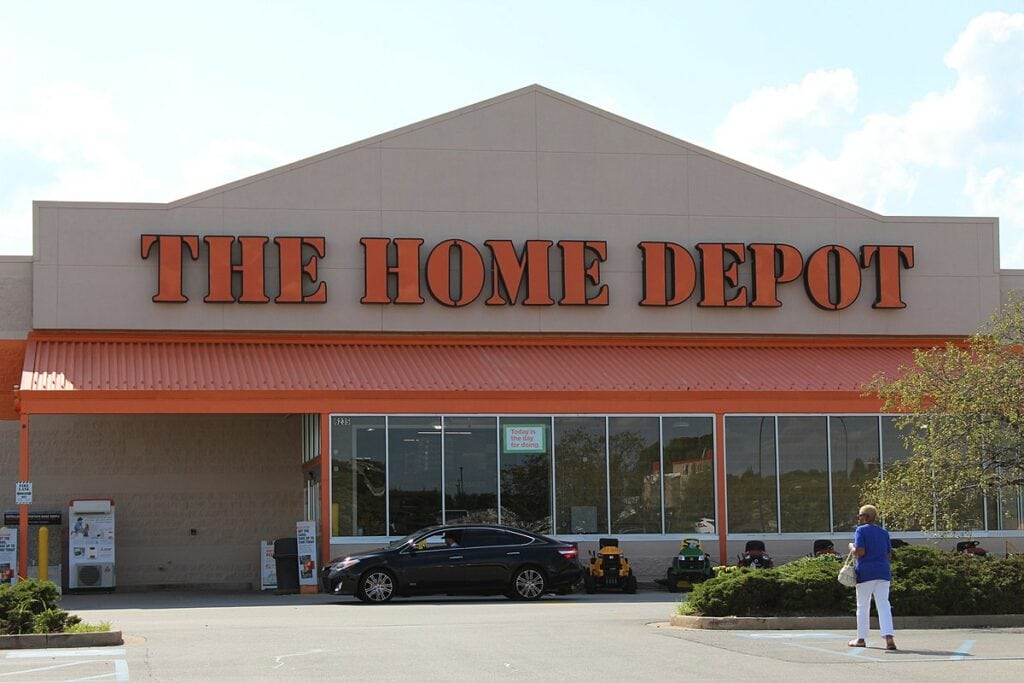 Head-to-Head: Ikea Cabinets vs. Home Depot Cabinets
Both companies offer several different options that appeal to different buyers. Ikea offers affordable options that look great. However, they sacrifice the custom-build options; you'll have to customize them yourself or hire someone. One neat thing that Ikea offers is their SUNNERSTA line which is modular, mobile kitchens.
Home Depot also has some budget options, but they also have high-end options. So, if you're looking for some of the best cabinets, Home Depot is a top contender. The big thing that separates Home Depot from Ikea is that they have custom options available from the store. You provide the specifications of your kitchen (with their help), and Home Depot provides a custom-built kitchen.
Our Verdict: It's a tie. If you're looking for the most budget-friendly or modular kitchen, Ikea is the winner. But if the price isn't a concern and you want something custom, Home Depot is your best option.
---
Head-to-Head: Ikea Stock vs. Home Depot Stock
Both stores offer delivery and shipping right to your door, but both stores are suffering from similar material shortages. Because none of Ikea's cabinets are made in North America, they are likely to be hit harder by the shortages.
However, when products aren't not suffering from shortages, Ikea typically offers faster shipping on their products. This is especially true if you go with Home Depot's custom cabinets where you're waiting for a month or more.
Our Verdict: Ikea wins. Even with product shortages, Ikea typically has great shipping and delivery options.
---
Head-to-Head: Ikea Service vs. Home Depot Service
When it comes to their services, Ikea and Home Depot excel in customer service. Both companies offer design services to enhance your experience and help you get exactly what you want and what looks best. If you need installation services, you can get that from either company as well.
However, installing custom cabinets is a bit more advanced, and this is something that only Home Depot offers, as Ikea doesn't do custom cabinets at all.
Our Verdict: Home Depot wins. Even though both companies offer similar services, Home Depot is a little more advanced with its custom cabinet installation.

Conclusion
There's no clear winner between Ikea and Home Depot regarding their cabinets. If you're looking for the most economical price and love the unique Swedish designs, Ikea is just the ticket. On the other hand, Home Depot offers you the option of custom cabinets. Ultimately, it comes down to your primary buying concerns: price, quality, or a mixture of both.
You may also be interested in: Empire Today vs. Home Depot: Price, Stock, And Service Comparison