Can You Cut Tile With a Miter Saw? Tips, Tools, & FAQ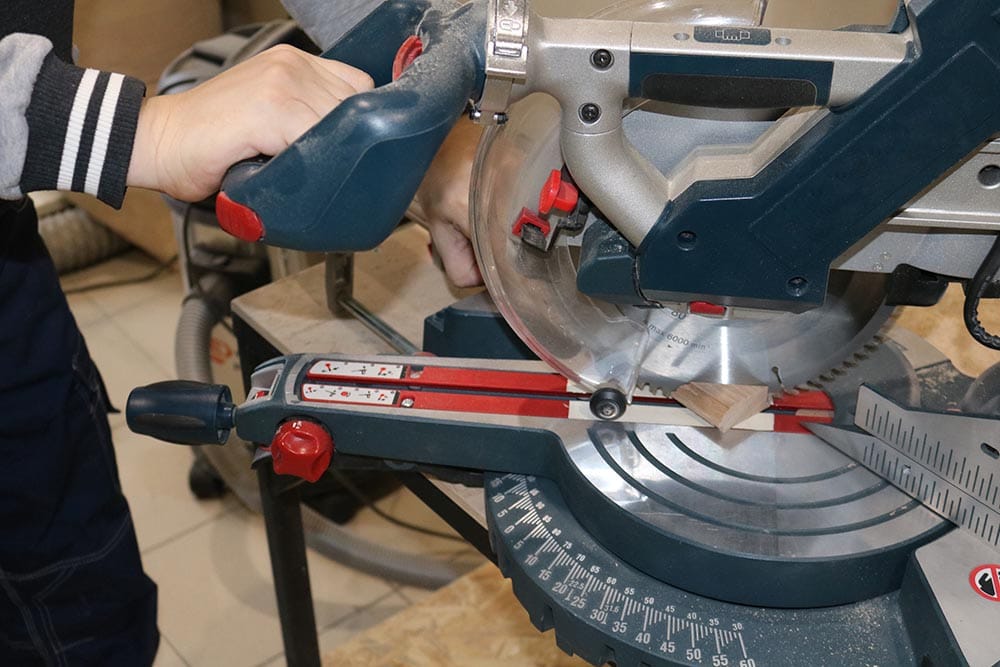 If you have many tiles to cut, a wet tile saw will be your best friend. However, if tile cutting is part of the only project that you have, it might not be worth the expense, so you might be looking for other ways to cut tile. Most hand saws are too small and slow, but a miter saw is similar to a wet tile saw, so you might wonder if it will work. The answer is yes, a miter saw is a good substitute in many cases for cutting tile, so keep reading as we discuss its pros and cons.

What Is a Miter Saw?
A miter saw is a mounted saw that's typically used to make cross cuts and angle cuts in wood. Since it's connected to a sturdy base, it's easier to make straight cuts, and it doesn't have kickback, so it's safer to use.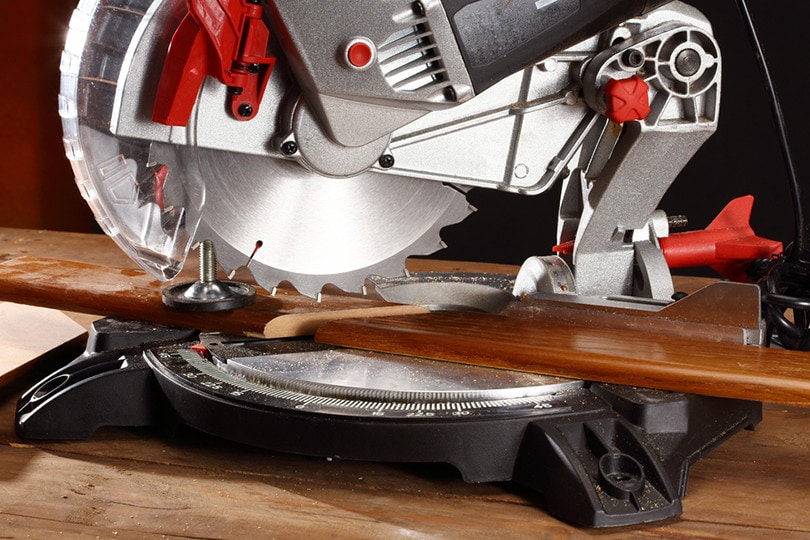 What Do I Need to Cut Tile With a Miter Saw?
Diamond Chipped Blade
You will need a diamond-tipped blade to cut tile with your miter saw. These blades are much more durable than the standard type used to cut wood. Not only will the blade last longer, but it will also make smoother cuts in the tile. You will also want to look for blades with turbo rims or gaps that help release heat into the air as you are using the saw because cutting tile will make the blade extremely hot.
Water
Another important difference between a wet tile saw and a miter saw is that a wet tile saw uses water. Water helps keep the tile and blade cooler, and it also acts as a lubricant, which helps make better cuts and extends the lifespan of your blade. If you have a helper, you can ask them to use a garden hose to spray water where you are cutting, to lubricate the blade of your miter saw. Some miter saws also have a hookup for a garden hose, which you should use when cutting tile.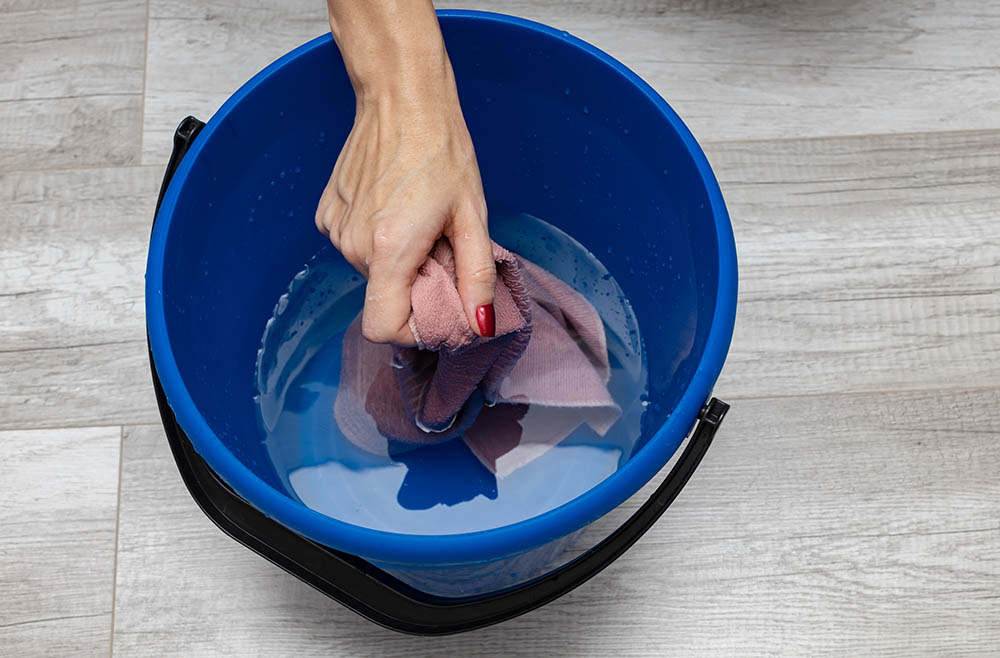 Other Tips to Remember
While you can use a miter saw to cut tile, it is primarily a woodworking tool, so you should only use it as a last resort. It's best when you only have a few tiles to cut.
Always wear heavy-duty safety gloves, goggles, a dust mask, and even earplugs when using a miter saw to cut tile. The process is extremely loud, which can damage your hearing, and you also create large amounts of dust and small particles that can damage your lungs and eyes.
If you have several tiles to cut, take long breaks to allow time for the blade to cool.
Other Tools That You Can Use to Cut Tile
Oscillating Saw
Many people call the oscillating saw a multi-tool because it has many tips for different cuts and works more like a chisel. It's an electric handheld tool that can effectively make holes and create round edges. This tool does a great job but it's only good for small projects.
Jigsaw
Another tool that you can use for small projects is the jigsaw. However, to cut tile with this tool, you must purchase the proper blade. Diamond-tipped blades and ones with a smooth edge will work best.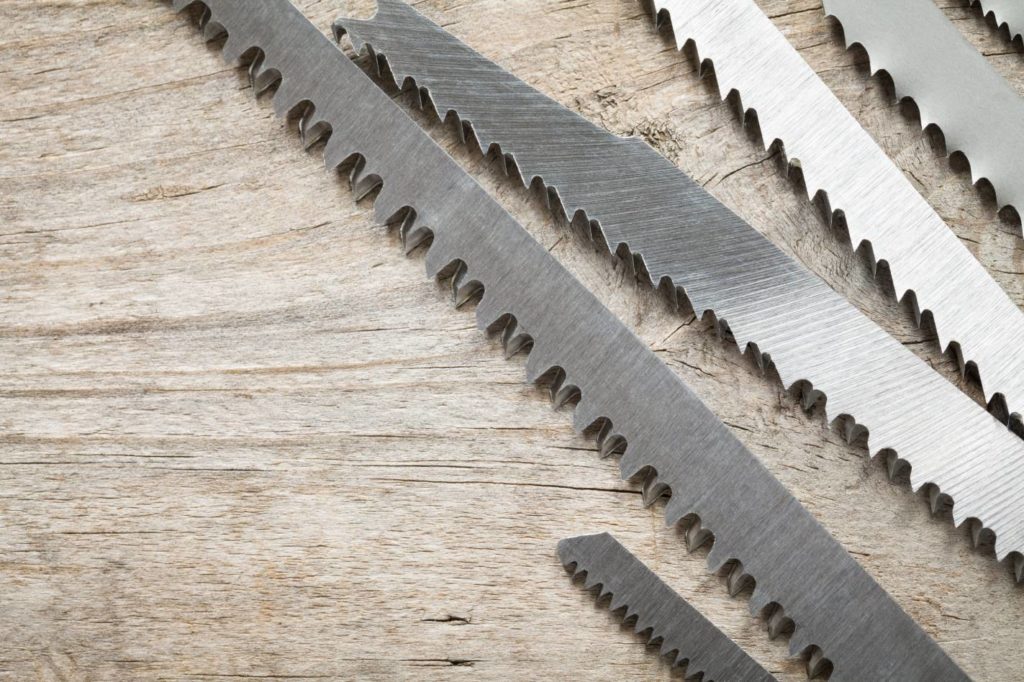 Tile Nippers
Tile nippers are extremely common and look like a large pair of pliers or vice grips. It's a hand tool that only requires elbow grease, so they're best for small jobs like trimming edges to help a tile fit into place.
Our Recommendations for Cutting Tile With a Miter Saw in 2023
Skil 10" Dual-Bevel Sliding Miter Saw — Best Overall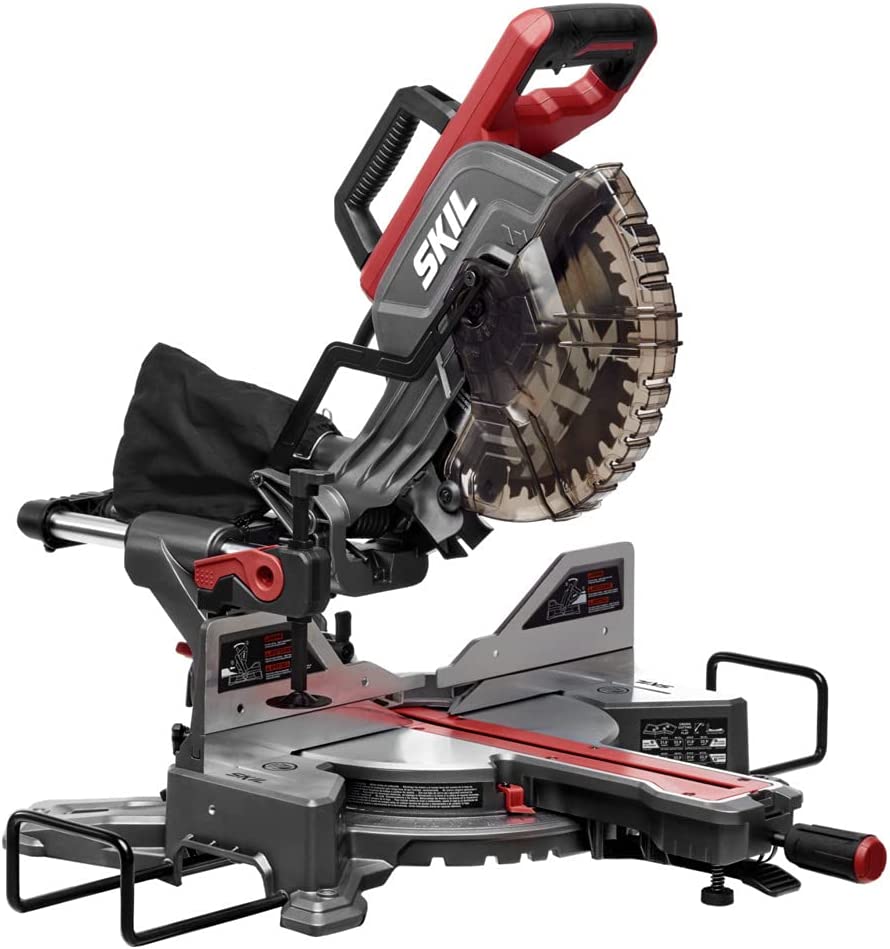 The Skil Dual-Bevel Sliding Miter Saw is our pick as the best overall when it comes to this kind of tool. The blade rotates at 4,800 RPB, which is fast enough to cut through most materials, including tile. The sliding fences help support your materials and make more accurate cuts. It has a built-in LED cut line, so you can see where the blade will make contact, making it easy to follow pre-drawn lines. It also has a durable construction that's quite stable.
The only thing that could be improved is the slow-starting blade, which takes a second or two to reach the maximum RPM. It's not bad if you only need to make one or two cuts, but it can be frustrating when there are many to do.
Pros
High-speed blade
LED cut line
Sliding fences
Durable
---
Metabo HPT 10-Inch Miter Saw — Best Value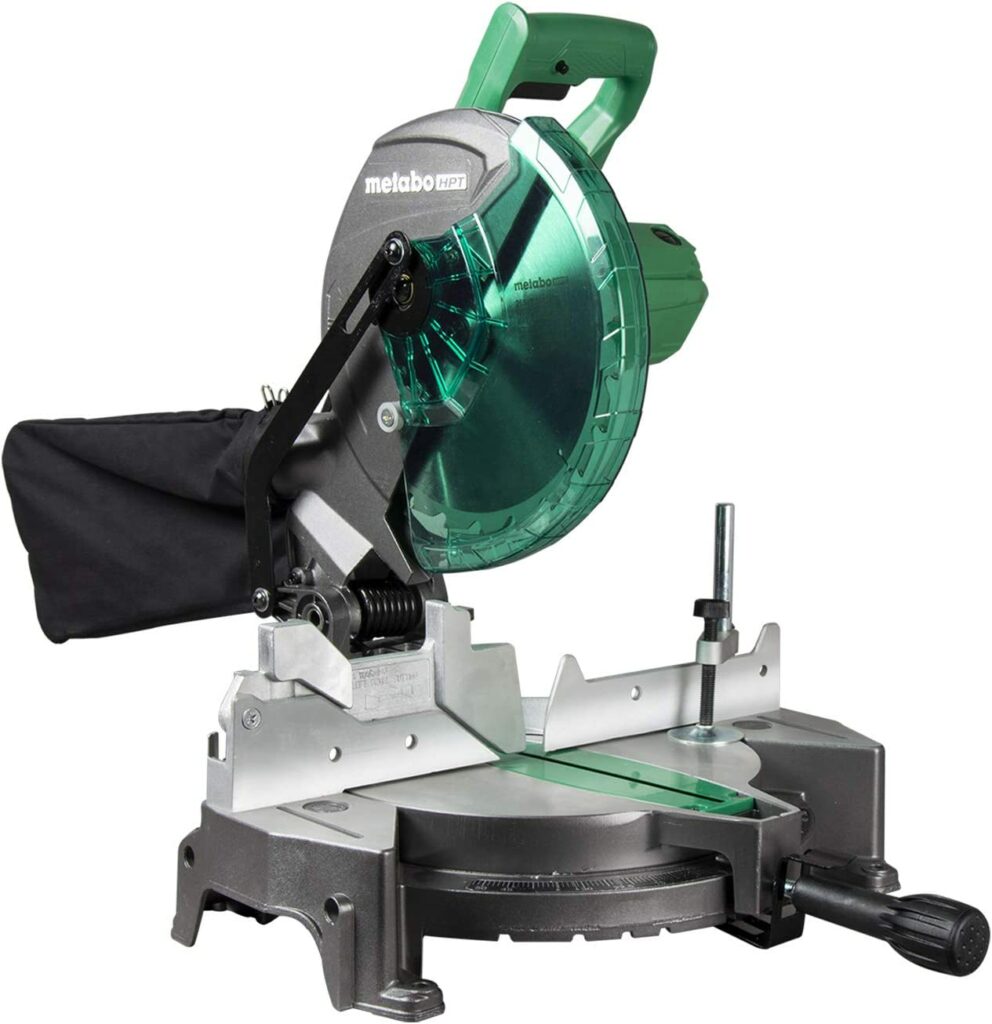 The Metabo Miter Saw is our pick as the best miter saw for the money. It has a high-speed blade that can reach 5,000 RPM, and it should do a good job on tile in a pinch. It has a large table, so there is plenty of space to work, and it's easy to adjust using the thumb-actuated miter stops. It also has a fence to line up your projects and make accurate cuts.
The downside of the Metabo is that its construction isn't that durable, and many of the parts seem thin and flimsy, especially the fence, which can be difficult to line up, leading to inaccurate cuts.
Pros
High-speed blade
Large table
Easy to adjust
Cons
Not that durable
Not always accurate

Summary
A miter saw can be a great tool to cut tile. The sturdy base prevents kickback, and the large blade will get the job done faster than most other saws as long as you're using a diamond-tip blade and plenty of water. Take multiple breaks so the equipment doesn't overheat. The other tools listed here can help you get an attractive finish by cleaning up rough edges or making holes.
Related Reads:
---
Featured Image Credit: Aleksei Kariukin, Shutterstock