12 Car Loan Statistics & Facts in the UK (Updated in 2023)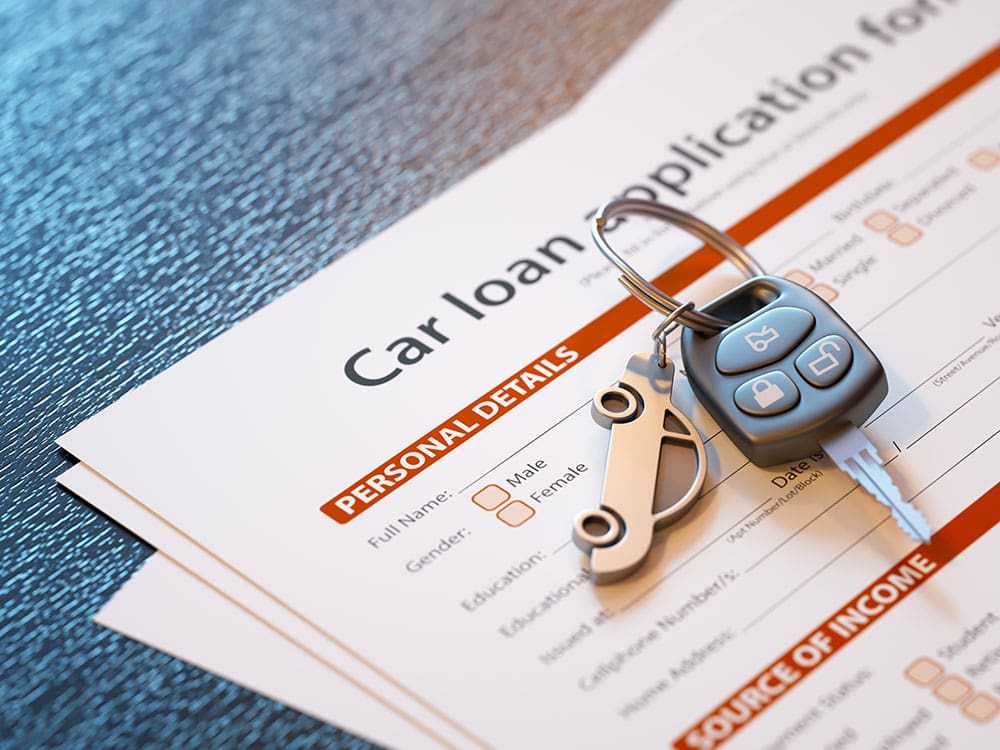 Note: This article's statistics come from third-party sources and do not represent the opinions of this website.
Car financing enables buyers to acquire new and used cars without having to pay the full price at the time of purchase. Instead, they repay a set amount each month, and interest is added to the total of the loan. Interest rates vary, typically from a couple to 30% or more, and terms can be set by the buyer and financier.
The market was significantly impacted by the pandemic, as well as the semiconductor shortage that caused a significant decrease in the availability of vehicles through 2020 and 2021. However, since the relaxing of lockdowns and other Coronavirus-related regulations, the market has opened up.
More new and used cars are being sold and this has seen financing increase again, although it has yet to reach pre-pandemic levels. Below are 12 car loan statistics and facts in the UK.

The 12 Car Loan Statistics & Facts in the UK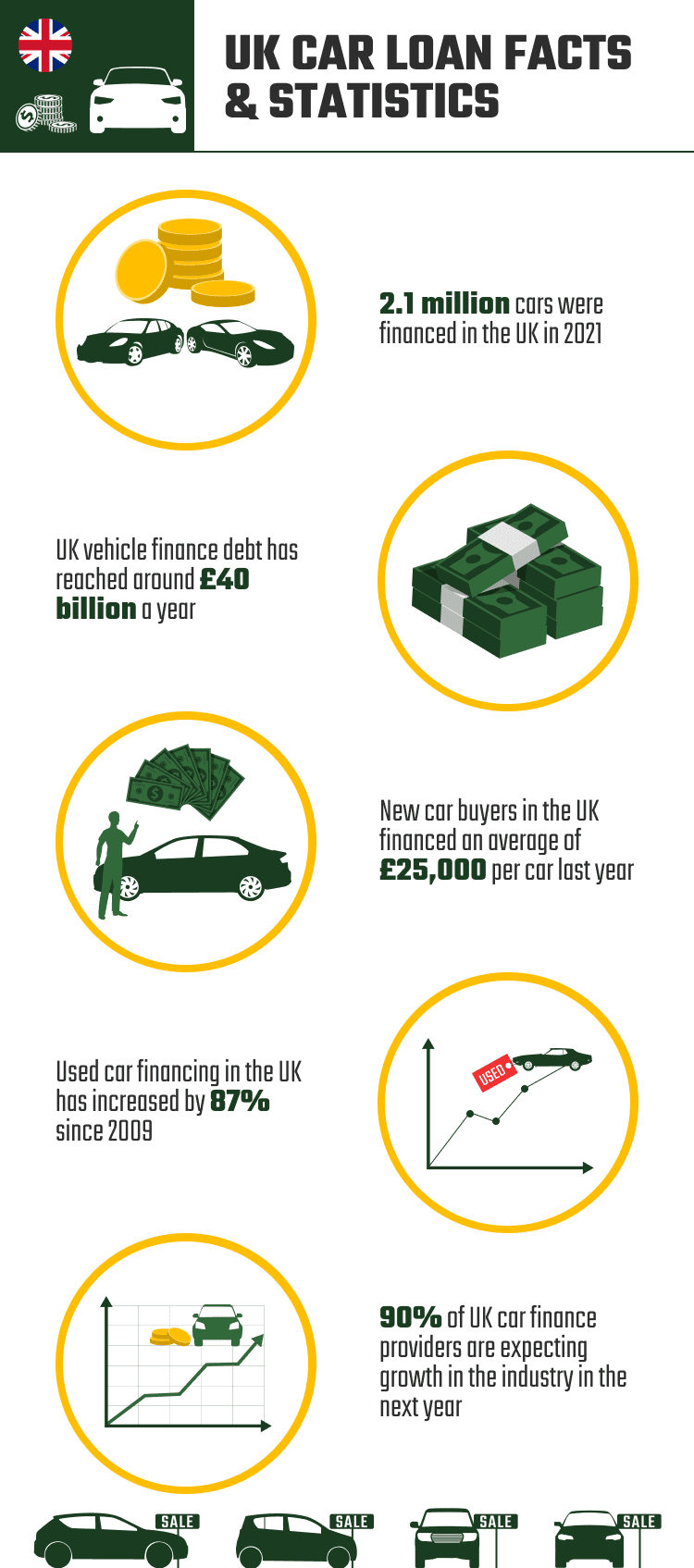 Car Loan Popularity
1.

2.1 million cars were financed in 2021.
(Carmoola, Statista 1)
Car financing enables people to buy cars that they wouldn't otherwise be able to afford outright. It can be used to buy new or used cars, and while car loans are available from banks, they can also come from other high-street lenders. Many car showrooms offer finance from third parties, but buyers are advised to check rates and terms to ensure that they get the best deal.
Considering both new and used cars, 2.1 million cars were bought using finance deals in 2021, which represents 23% of the total 9.2 million cars that were bought during this period.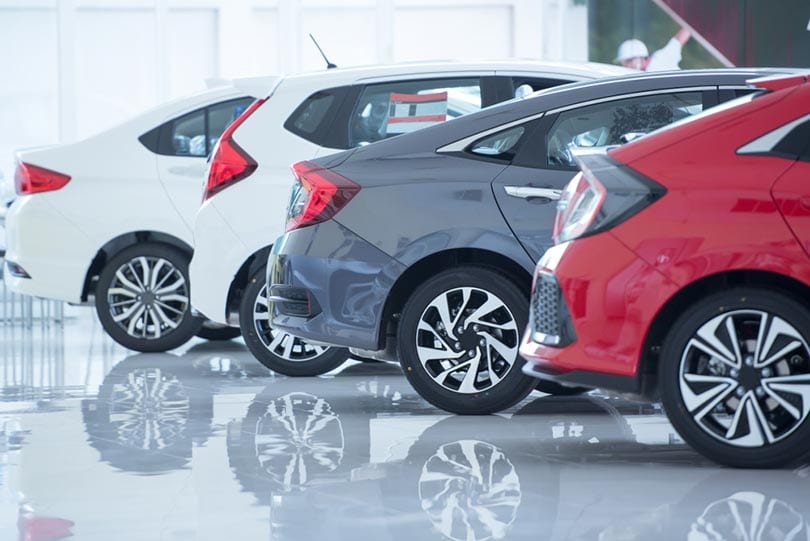 ---
2.

14% fewer cars were financed in 2021 than in 2019.
(Carmoola)
The Covid pandemic had a significant impact on the car market. National lockdowns were initiated in 2020 and 2021, which meant that car showrooms were forced to close, and people were unable to buy cars.
The pandemic also exacerbated a global semiconductor shortage and because of their use in the manufacture of new cars, this meant that the supply of cars also dwindled, pushing up the cost of virtually all cars.
The year 2021 saw some loosening of restrictions, which subsequently saw the number of cars acquired on finance increase by 9% compared to 2020 but this was still 14% lower than in 2019, which was the last full year of figures before Covid struck.
---
3.

Vehicle finance debt has reached £40 billion a year.
(AM Online)
While car finance is considered to be better debt than other forms of lending like credit cards, and many people would be unable to buy new cars without this financing, it is still a form of debt. Some research suggests that more than 90% of new cars are bought using some form of finance, and this has brought the total amount of vehicle finance debt up to £40 billion a year.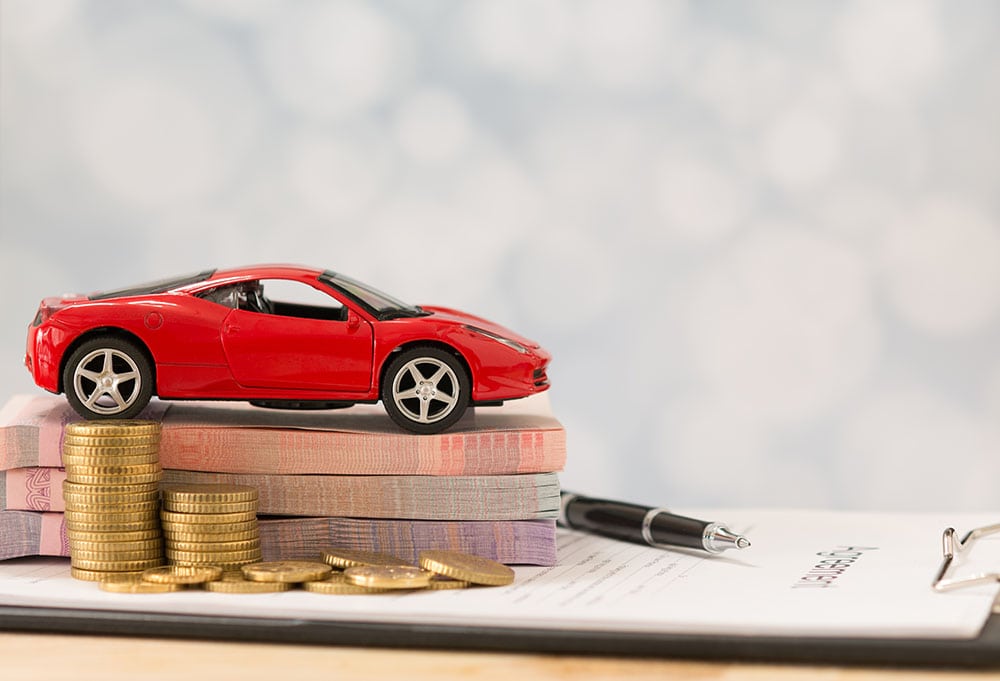 ---
4.

New car buyers financed an average of £25,000 per car in 2022.
(AM Online)
One sector of the car industry that fared well during the pandemic was that of electric cars, primarily driven by the continued escalation of petrol prices as well as the government's aim to prohibit the sale of all new petrol and diesel vehicles by 2035.
The higher cost of an electric car, combined with the increased cost of cars led by a reduction in supply, helped push the average finance value per vehicle up to £25,000 per car in 2022. This figure has more than doubled since 2009 when the average amount of finance per car was just £12,000.
---
5.

90% of car finance providers are expecting growth in the industry in the next year.
(Carmoola)
Car finance typically becomes more popular in times of economic downturn. People have access to less income, which means that they turn to borrowing and financing for major acquisitions.
This is one possible reason why, when asked, 90% of car finance providers have said that they expect to see growth in the car finance industry within the next 12 months. The market may also expect financing to rise back to pre-Covid levels.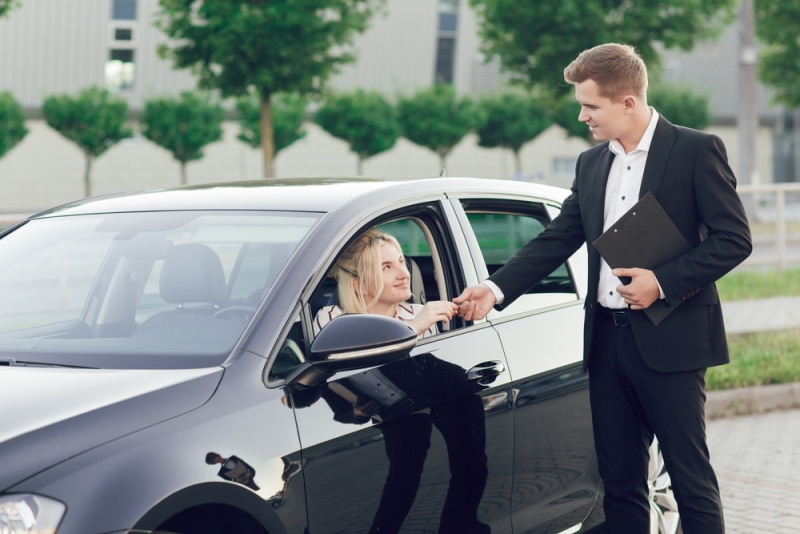 Used Car Financing
6.

The majority of car finance loans are used to buy used cars.
(Statista)
Although most people tend to believe car financing to be used predominantly for new vehicles, because of their higher costs compared to used cars, financing is also available for used cars. This financing can come from the car showroom, bank, or other lenders.
Between October 2021 and September 2022, 1.5 million used cars were bought by consumers using finance, compared to 700,000 new cars bought using finance.
---
7.

A third of buyers are unaware that car finance can be used for used vehicles.
(Motor1)
Although most vehicles bought using finance are used cars, many people are unaware that finance can be used for this type of vehicle. In one study, a third of respondents said that they were unaware that it was possible to buy second-hand cars using finance deals.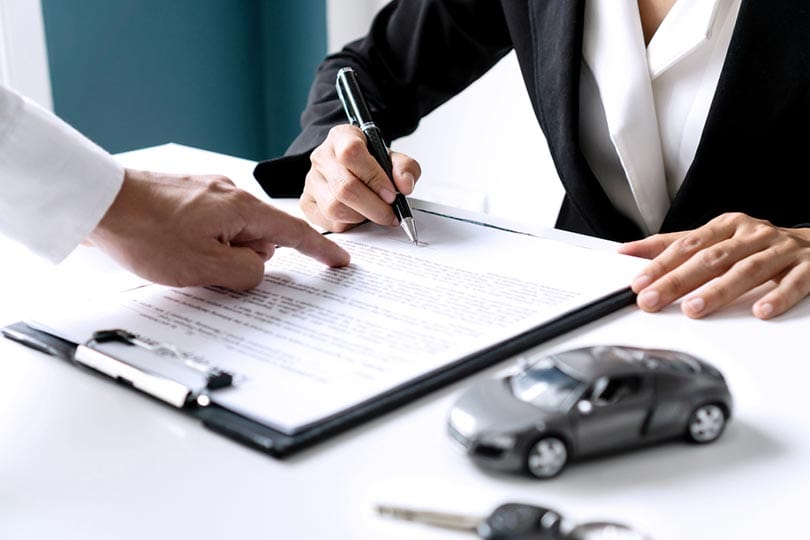 ---
8.

Used car financing has increased by 87% since 2009.
(AM Online)
Used car financing has become increasingly popular since 2009. The debt owed on used car finance has increased by 87%. At the same time, average salaries have only increased by 33%, which means that borrowers owe more as a portion of their wages now than they did in 2009. Over the same period, borrowing to buy new cars has more than doubled.
Buyer Habits and Opinions
9.

Nearly half of borrowers don't know how much they have borrowed.
(Petrol Prices)
Car finance can seem complicated, and buyers are always advised to check the details of any finance agreement before signing. As well as looking at repayment terms and interest rates, check for penalty charges for early repayment or for exceeding a mileage limit.
Despite this advice, approximately 47% of borrowers say they do not know how much money they borrowed when taking out the finance.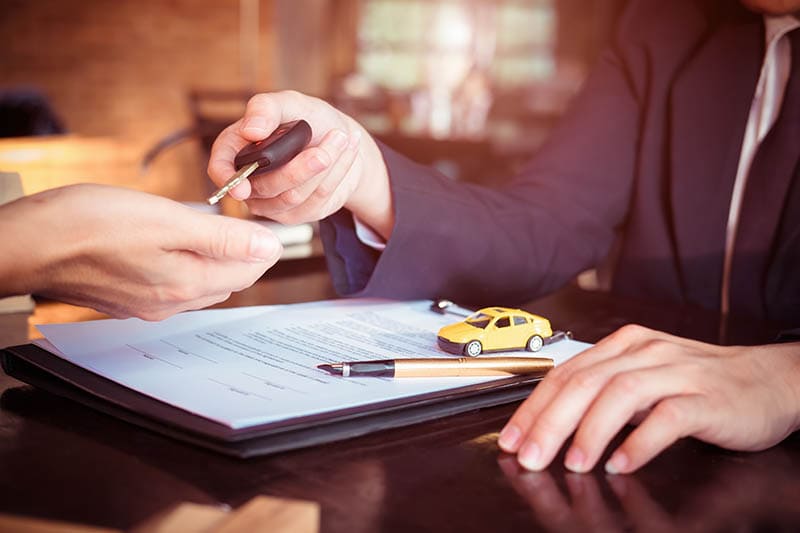 ---
10.

90% of users don't understand car finance small print.
(Petrol Prices)
About 90% of users also said that they did not understand the fine print of their finance agreement, which can include additional charges and penalties. For example, if a borrower exceeds an annual mileage limit, they may be forced to pay more by way of excess mileage charges.
---
11.

More than half of car owners don't know what PCP stands for.
(Petrol Prices)
Personal Contract Purchases (PCPs) are one of the most common forms of finance agreement, especially when buying new cars. Borrowers repay a portion of the car's value over 5 years and then can either hand the car back or repay the remainder and keep the car. Despite being such a popular form of car finance, 53% of people, or more than half, do not know what PCP stands for.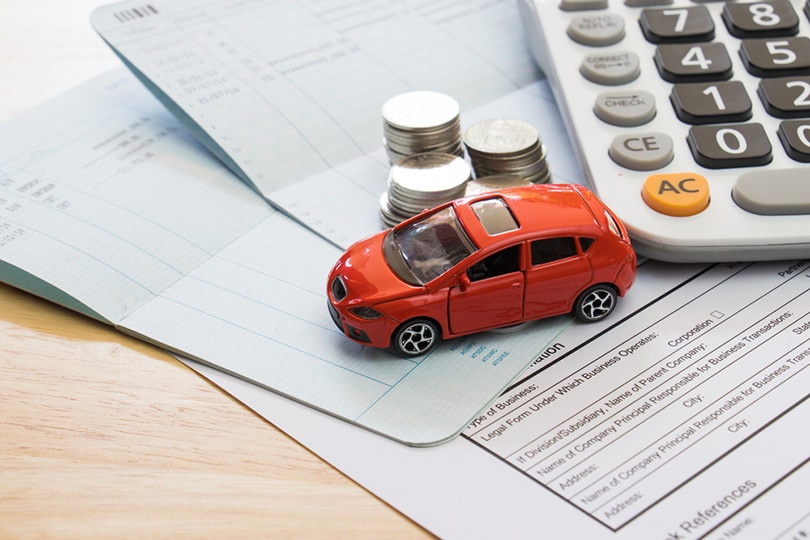 ---
12.

4 in 5 won't agree to car finance online.
(Motor Trader)
Although consumers have become increasingly reliant on the internet for many of their financial decisions and actions, it seems that car finance is one area where they still prefer face-to-face or telephone contact.
Only 21% of respondents in one survey said that they would be willing to arrange car finance entirely online. About 41% said they would not get their finances online at all, while 38% said that they would need to do further research before deciding.

Frequently Asked Questions About Car Loan Statistics in the UK
Do most people buy cars on finance in the UK?
The vast majority of new cars (90%) are bought on finance in the UK. However, a far lower percentage of used cars are bought on finance. In total, just over one-fifth of all cars purchased in 2021 were bought using some kind of car finance including both new and used cars.
How do banks decide how much to lend for a car?
Banks are just one type of financial institution that will lend buyers money to buy a car, and every lender has its own criteria and rules to determine how much they will lend to any individual.
Lenders will take into account the amount of money a person has available as a deposit, the value of the car they wish to buy, and how much a person can reasonably afford to repay each month after paying bills and other costs. They also look at credit history, so a person with average credit may not be able to borrow as much as somebody with good credit, even if they both have the same salary and monthly expenses.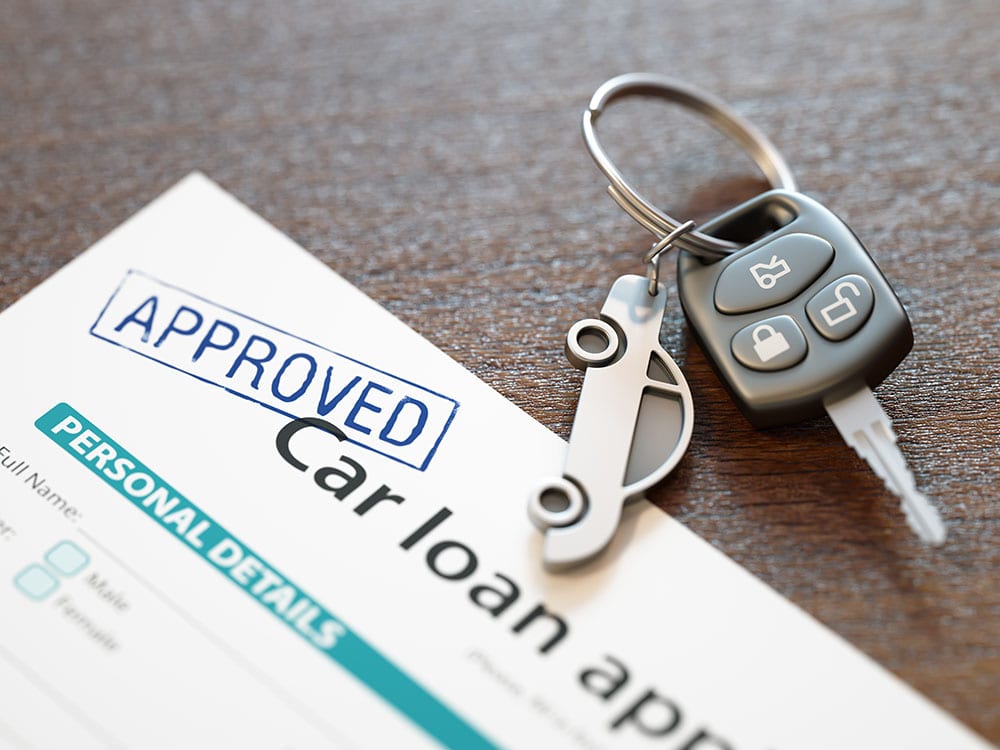 What is the 20 4/10 rule for car loans?
The 20 4/10 rule is often billed as helping buyers determine how much they can afford and how much to spend on a car but is not necessarily used by finance companies. It means that the buyer should put down at least 20% of the value of the car as a deposit, repay the loan amount over no more than 4 years, and only spend 10% of their monthly income on car finance loan repayments.
Does car finance affect credit score?
There are several ways in which car finance can affect credit scores. Applying for one car loan shouldn't have any negative impact on a credit score, but applying with several different companies, especially if the borrower is turned down for those applications, can have a negative impact.
Missing repayments will negatively impact a credit score, too, but meeting every repayment on time and repaying the full loan amount may have a positive impact on a credit score. For the duration of the loan, most other lenders will take the monthly repayments into account when calculating any affordability check so a borrower may not be able to borrow as much as if they did not have a car loan.

Conclusion
For many, a car loan is the only way that they can afford to buy a car and financing options are available for new and used cars. Although car financing did decline during 2020 and 2021, as a direct result of lockdowns and restrictions during the Covid pandemic, figures have started to increase again.
Approximately £40 billion a year is now borrowed by UK drivers to finance car purchases, and most in the car financing industry believe that this figure will increase in the coming year.
---
Featured Image Credit: maxuser, Shutterstock