How to Clean a Granite Composite Sink: 6 Easy Steps (with Pictures)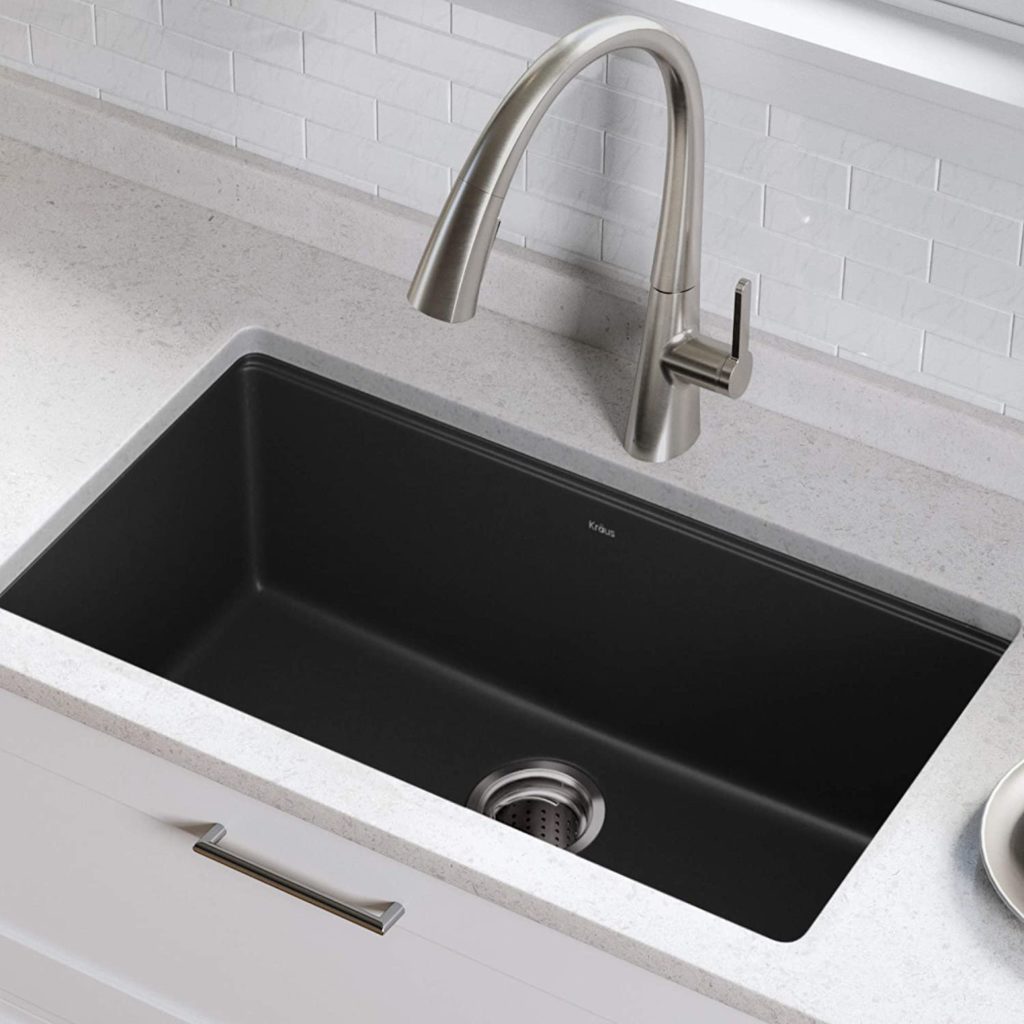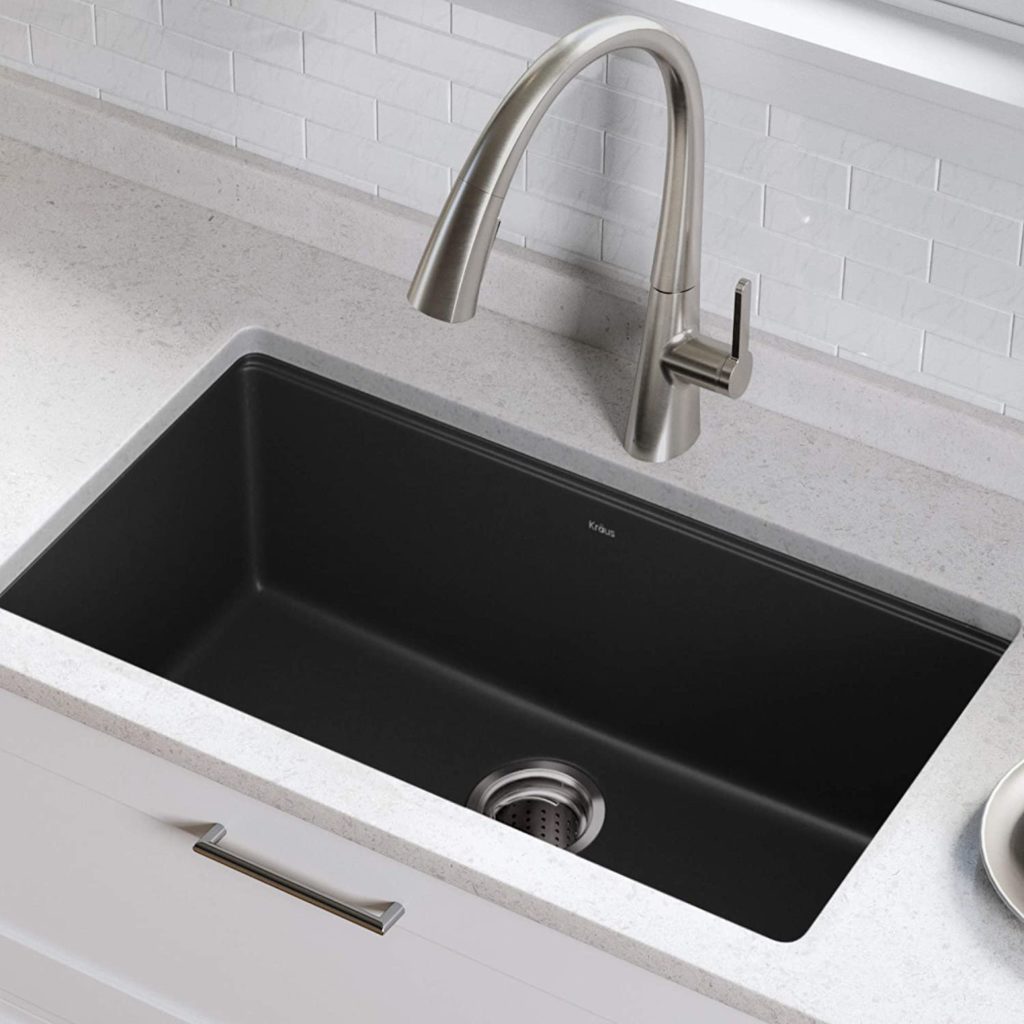 A granite composite sink is a gorgeous addition to your bathroom or kitchen that can be a focal point for your interior design. They bring many advantages to the table that go beyond their beauty. Granite composite sinks have unique patterns, and each one is different. They are also more affordable than granite sinks.
While durable, you'll find that granite composite can chip somewhat easily. It can also stain if you pour liquids such as coffee or red wine down the drain. They require regular cleaning and maintenance to keep them stain-free. However, they're not difficult to clean, and we'll show you how to clean your granite composite sink below.

Before You Start
We recommend resisting the temptation to remove the cleanser and scrub away on your granite composite sink. Harsh abrasives will damage the surface and can lead to leaking issues down the road. The essential thing to remember about the care of these products is to be gentle. That includes how you clean it, the cleaners you use, and how you apply them.
You'll need the following items before you start:
Baking soda
White vinegar
Silicone or non-scratching sponge
Stone cleaner or food-grade mineral oil
Soft cloth
Avoiding Future Issues with Staining and Damage
We can offer a few tips for making cleaning easier that you should bear in mind. First, make it a house rule not to leave dirty dishes in the sink. Food or other debris will undoubtedly stick to the bottoms of cups and plates. If the bits dry, they could scratch the surface of the sink. Likewise, avoid leaving wet sponges inside your granite composite sink. That can lead to staining.
Granite composite sinks are not unlike wine glasses. If you don't wipe them dry after cleaning, you'll have unsightly spots. We suggest drying out the inside of the sink following each use—after you've rinsed it with water. Doing so will make it easier to keep it looking like new.

1. Prep the sink.
It's essential to work with a debris-free surface. That means using your kitchen sprayer or running the tap to wash down the drain or anything still inside of the sink. Dried crumbs are abrasive, too, and can mar the surface.
---
2. Apply baking soda.
Dust some baking soda on the damp sink. It's a soft material that won't harm the granite composite material. It will also give you a jumpstart with any stains.
---
3. Sprinkle some vinegar in the sink.
Next, sprinkle some vinegar onto the baking soda. You can put it in a spray bottle to limit the amount you use if you don't like the smell. You can also cut it with a little water to dilute it.
---
4. Scrub the surface with a sponge.
The mixture is the DIY version of Scrubbing Bubbles. It'll fizz and foam a bit, which will help loosen any dirt or dried-on food. Use a gentle hand when you do it. We like to use a silicone sponge because it's so soft. You can also use a non-scratching sponge. Just be sure to use the sponge side and not the scrubbing one. Repeat as necessary.
---
5. Rinse well.
After you've finished cleaning, rinse out the sink well using the tap or sprayer. Be sure to remove all the baking soda vinegar mixture. Otherwise, the leftover material can dry and scratch the sink.
---
6. Buff the surface with a commercial stone cleaner or mineral oil.
The final step is to restore the luster of your granite composite sink to its like-new finish. You can use a commercial product recommended by the manufacturer for this material. You can also use food-grade mineral oil. You can find it at hardware or home improvement stores for a fraction of the price. Buff the surface with a clean, soft cloth.

Final Thoughts About Cleaning a Granite Composite Sink
A granite composite sink is a lovely addition to any bathroom or kitchen. It brings a luxurious look that is hard to beat. However, it comes at a price. Gentle is the name of the game when it comes to routine maintenance. The best way to keep it looking its best is to stay on top of regular cleaning. It'll ensure that you have years of service from this essential fixture.