How Much Does It Cost to Move a Piano? (Updated in 2023)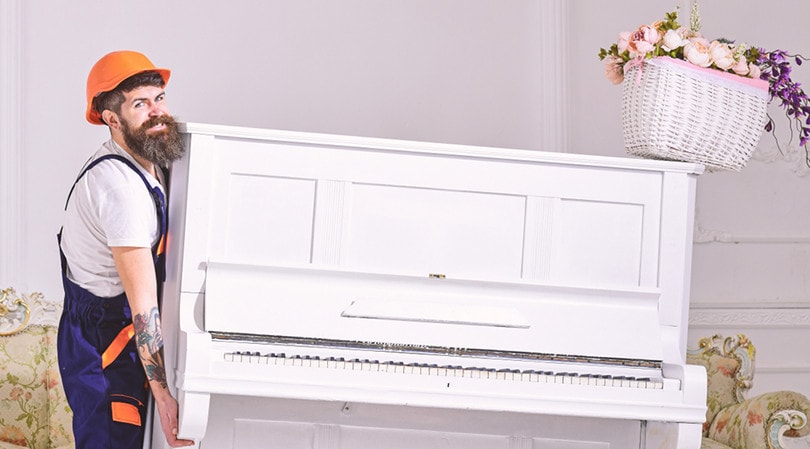 Moving to a new area and into a new home is exciting. Packing up your things and loading up your valuables is another story. There are certain items that are awkward and heavy. Pianos, for instance, are delicate and expensive. There are companies that specialize in moving them, but the cost will vary. You can expect to pay between $150–$5,000.
To lessen your load (pun intended), we have compiled a list of factors and costs that will influence the overall price of moving a piano.

The Importance of Hiring a Professional Piano Mover
Pianos are delicate and expensive instruments. In addition to being heavy, the awkward shape can make them difficult to maneuver. Piano movers are trained professionals with expertise in moving all types of pianos. If necessary, professional piano movers have experience dismantling grand and baby grand pianos for transportation. They have the proper equipment and trucks to ensure the instrument reaches its destination undamaged.
If you hire a piano moving company, you have peace of mind. They have the experience and equipment to properly move the piano and ensure it arrives safely. Also, they are insured if something unfortunate or hazardous happens to the piece.
If you are tempted to move the piano on your own, consider this. If you or a helper get hurt, the result could be loss of wages from time missed on the job. Worse yet, an extensive injury could be permanent and devastating to you and your family. There is also the risk of irreparable or costly damage to the piano.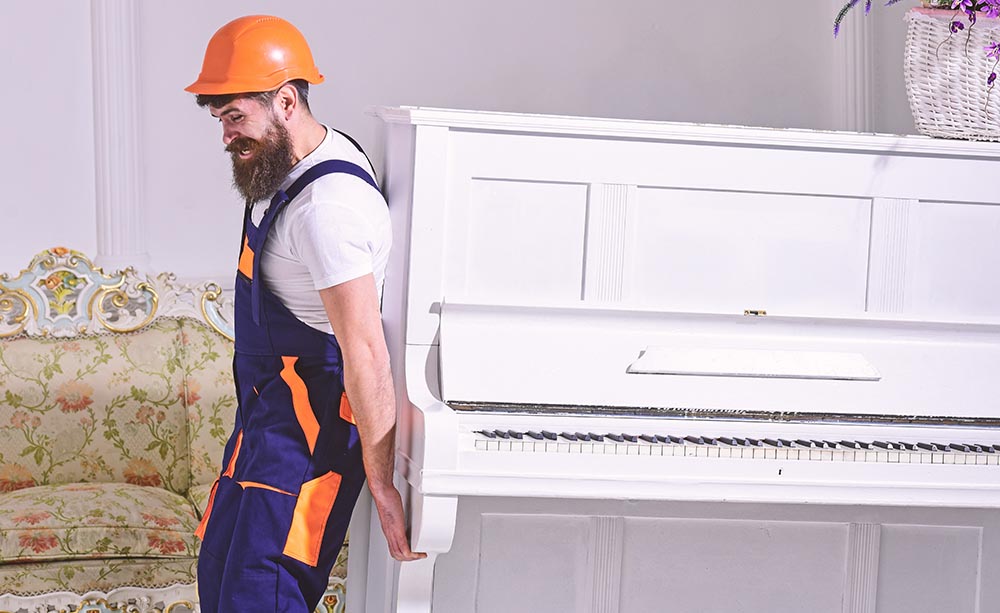 How Much Does Moving a Piano Cost
There are many obvious factors that will contribute to the cost of moving your piano. They include the size of the instrument, make, model, moving distance, taking it apart, and reassembling it.
Some factors affecting the cost are not as obvious. There are difficulties and obstacles about which we may not think. For instance, does it need to be carried up and down steps or a flight of stairs? If so, how many? Narrow doorways and corners will add time and difficulty to the job. The company will also consider the path and surroundings of the truck. Are there obstacles like trees, a steep driveway, or gravel walkways?
Piano Moving Costs
The following goes over the ranges of moving a piano in the U.S. While the prices do vary, there are several factors that affect the overall price, as mentioned earlier.
| | |
| --- | --- |
| Overall Range: | $150–$5,000 |
| Price Per Hour: | $10–$100+ |
| Local Move: | $350–$1,000 Total ($1.50–$2.50 per mile) |
| Long Distance: | $700–$3,500 Total ($2.50–$10.00 per mile) |
| Moving Overseas: | $2,000–$5,000 |
| Local Move for an Upright Piano: | $150–$300 |
| Long Distance Move for an Upright Piano: | $1,000+ |
| Local Move for Grand Piano: | $200–$1,500 |
| Long Distance Move for Grand Piano: | $2,000+ |
For example, to move a grand piano to another city or county averages around $1,000. To move a concert grand piano to another country would require controlled temperatures, additional insurance, and secure packaging. This type of move would be on the high end, with a cost of up to $5,000. To move an upright piano to another area of your home might cost around $150.
Moving a Piano from Room to Room
To have your piano moved to another room in your home would be one of the least expensive piano moves. The cost for this type of move is between $150–$350. The final cost will be determined by the size and type of piano. Narrow hallways, turns, and stairs will elevate the overall cost of moving a piano within your home, however.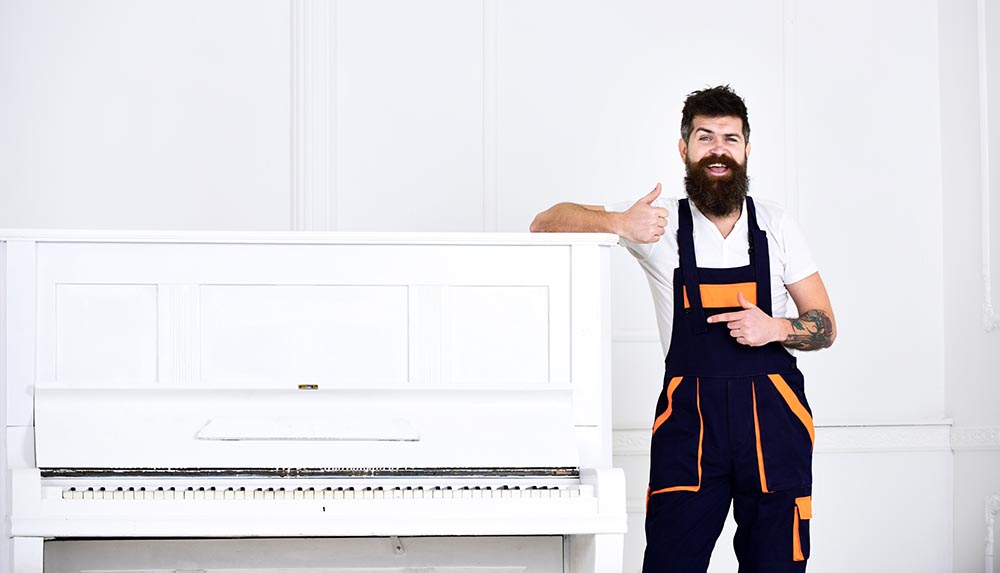 Moving a Piano Locally
The cost of a local move will range from $350–$1,000. The size, model, and mileage will determine the final cost. For a local piano move, the piano will need to be properly secured to prevent internal parts from getting dislodged or broken. The movers will place protective pads and coverings to prevent knicks and scratches to the exterior of the instrument.
Moving a Piano Cross Country
Moving a piano to another state ranges between $700–$2,500. You can expect to pay as little as $700 to move a piano to a neighboring state. If you are moving across several states, the cost can be on the high end of $2,500. Obviously, time, gas, driver fees, and travel costs will affect the price.

International Shipping Cost for a Piano
Moving a piano to another country can range from $700–$3,500. Again, the distance and size will contribute to the final cost. There may be additional costs associated with moving a piano to another country. The piano will require special packaging and protective coverings to arrive safely.
Shipping a Piano Overseas
On the higher end of the spectrum is between $2,000–$5,000 to ship a piano overseas. In preparation, the piano will need to be wrapped in protective pads and secured to a platform to ensure stability. The space will be stuffed with packing material to prevent shifting during transit. The crate containing the piano will be labeled and moved using various methods of transportation.
An overseas move requires special tools, packaging and documentation that raises the cost of the move. The additional labor costs also need to be considered.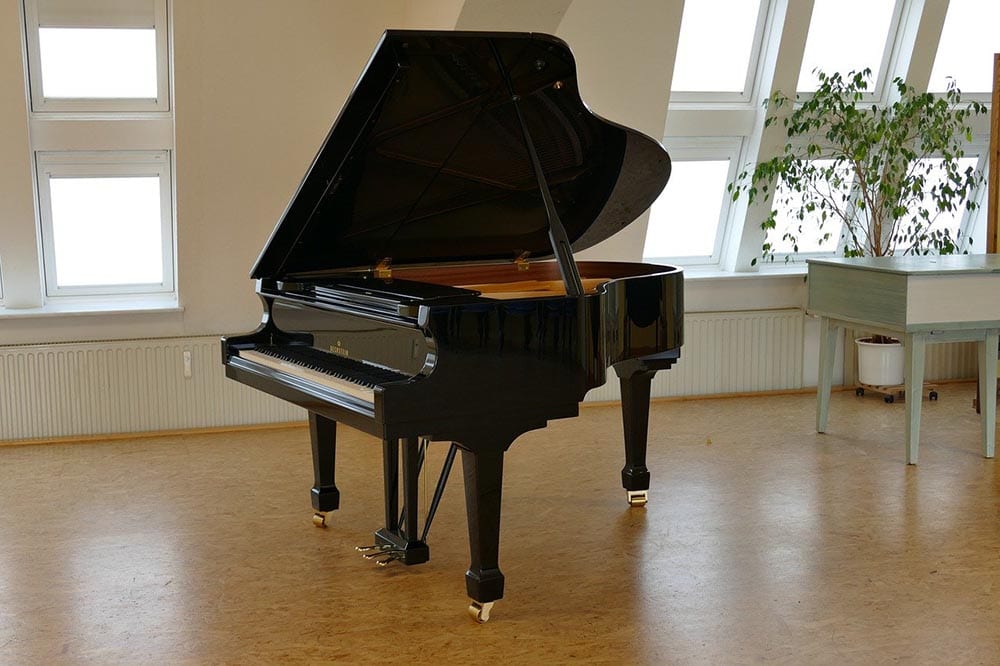 Moving Cost of a Grand Piano
The cost to move a grand piano can range between $200–$1,500 for local moves and can cost $3,000 plus for an international move. The main factor affecting the cost will be the size and model of the instrument. The labor to move a baby grand compared to a concert grand piano will also affect the overall cost.
Moving Cost of a Grand Piano:
Petite Grand Piano (4'5"–4"10"): $200–$300
Baby Grand Piano (4'11"–5'6"): $250–$350
Parlor Grand Piano (5'9"–6'1"): $350–$600
Medium Grand Piano (5'7"–5'8"): $300–$400
Semi-Concert Grand Piano (6'2"–6'8"): $350–$700
Ballroom Grand Piano (6'9"–8'): $400–$800
Concert Grand Piano (8'–9'): $450–$1,500
Moving Cost of an Upright Piano
If you are moving an upright piano, you can plan to pay between $150–$350 to move it to a nearby town. The move can cost up to $1000 for longer distances. Vertical pianos are less costly and smaller than grand pianos. There are four types of upright models that are common in U.S. homes. The cost will vary by the size of the piano. Again, distance, size, and obstacles will determine the overall cost.
Moving Cost of an Upright Piano:
Standard (4'1"–5'): $250–$350
Studio (3'8"–4'): $200–$300
Console (3'4"–3'7"): $150–$300
Spinet (3'–3'3"): $150–$200
Additional Costs to Anticipate
A piano moving company will require information about the size, type, make and model of the piano. The information will be used to estimate the cost of labor, tools, and packing materials required to ensure the safe arrival of the instrument.
In addition, the cost will be increased for obstacles like stairs and steep driveways. Be prepared to pay additional costs for trees and gravel walkways.
You can count on paying additional fees for rush jobs, cancellation fees, or additional insurance.
Additional Costs to Anticipate:
Rough Terrain (Gravel, Steep Driveway): $40–$240 each
$5–$10 per Step or $40–$100 per Flight of Stairs
Cost Per Stairway Turn: $60–$80
Insurance: Up to $5,000 is Free/Over $5,000 is $15 per $1,000 of Coverage
Storage $60 per Month
Cancellation or rescheduling Fee: $100–$400
Hot Rush Fee: $300 for Local/$400–$700 Long Distance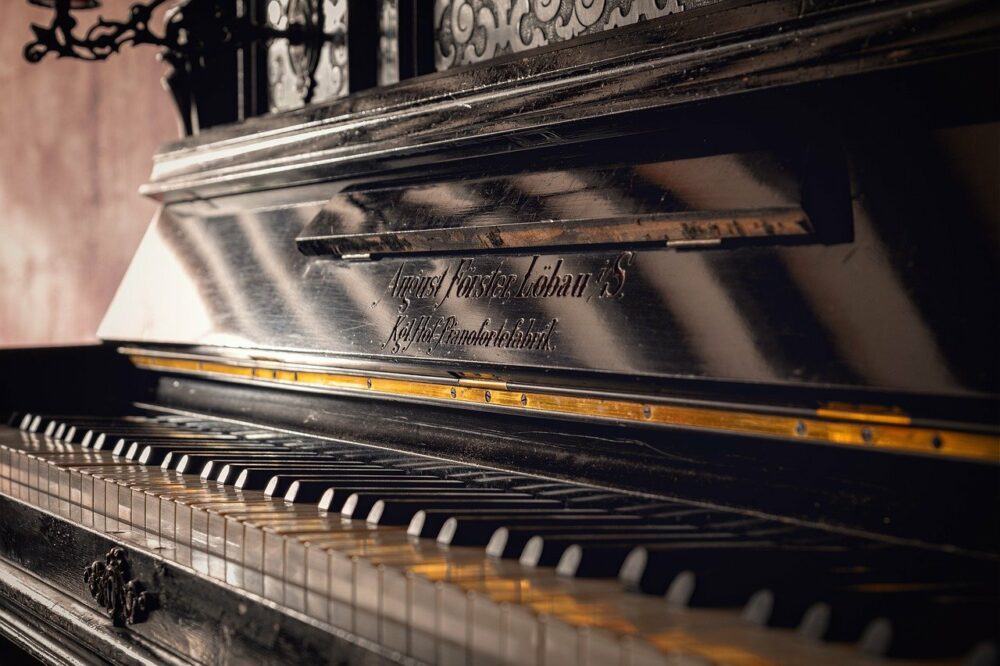 Things to Consider
Things to Consider:
Ivory: If you have a piano with ivory parts, you may have an issue with customs. Due to the international ban on the sale and production of ivory, you may be required to remove the ivory parts to get it through customs. For pianos that are over 100 years old, you can get approval from the proper agency in the country the piano is going to or the U.S. Fish and Wildlife Service. They will provide you with the proper documentation for international shipping of the antique piano.
Rescheduling or Cancellation Fees: The company planning the move schedules vehicles and workers to do the job. If you cancel the job or reschedule the move, they can charge a fee. The cost can range from $100–$400 depending on the company and the size of the job.
Insurance Claims and Damage: Take pictures of the piano before, during and after the move. If possible, have the pictures time stamped. Documentation will help with the claims process in the event there is damage to your property.
Conclusion
Moving to a new home should be fun and exciting. It also requires careful planning and budgeting. The last thing you want is for something valuable or sentimental to get lost or damaged. Pianos are heavy, awkward, and expensive. To move one yourself will be difficult and dangerous. Fortunately, you can hire piano movers that specialize in properly packing, loading, and transporting your instrument to its new location. They will ensure a safe delivery so you can focus on enjoying your new home.
We recommend getting estimates and references before committing to any piano moving company.
---
Featured Image Credit: Just dance, Shutterstock