DeWalt DCD995 Hammer Drill Review 2023 – Pros, Cons, & Verdict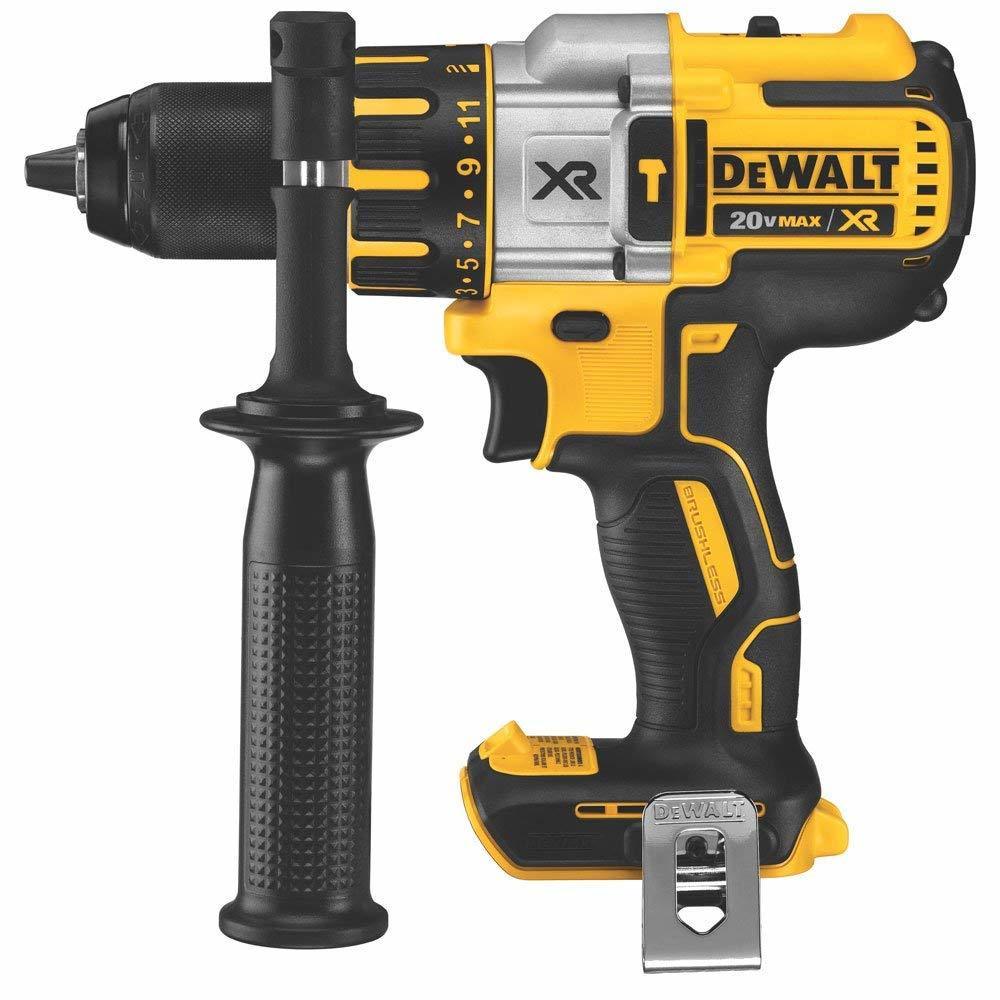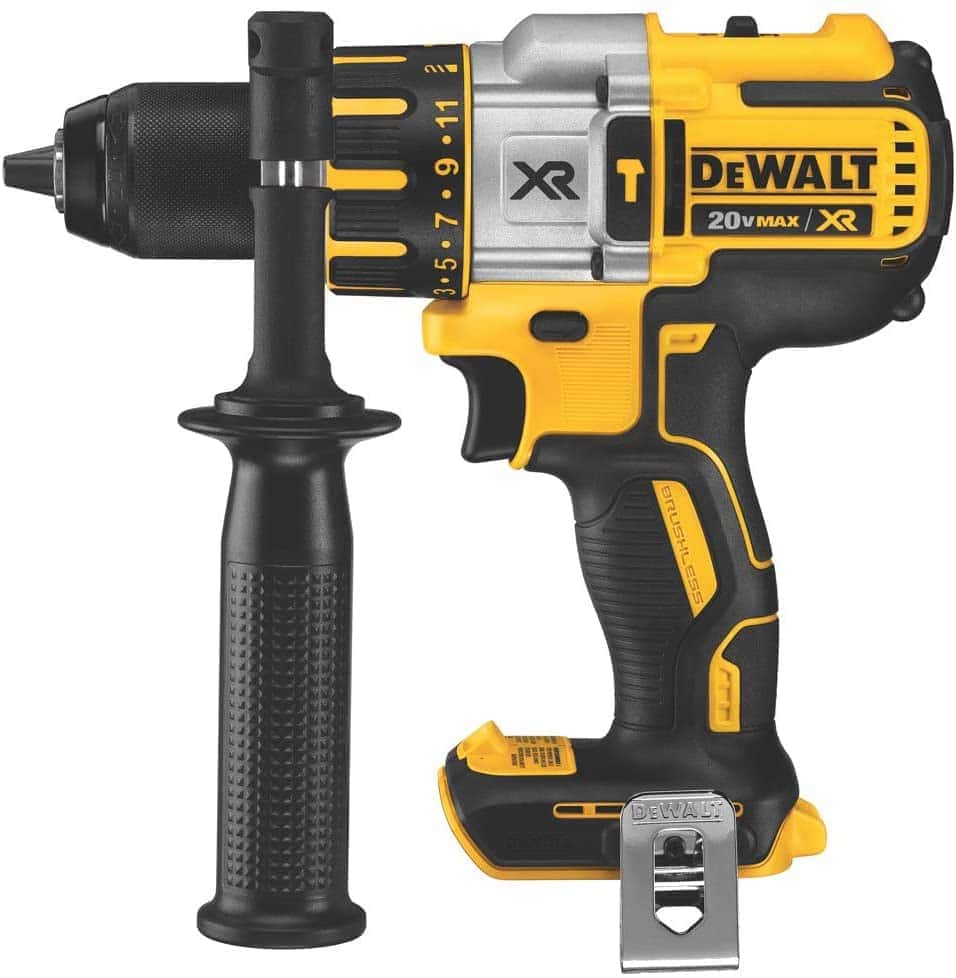 We give the DeWalt DCD995 Hammer Drill a rating of 4.8 out of 5 stars. 
Build Quality: 4.5/5
Power: 4.8/5
Features: 4.8/5
Price: 4.9/5
Review Summary
The DeWalt DCD995 Hammer Drill is a great model for amateurs or professionals looking for a lightweight, affordable option. It is highly powerful and comes with three speed options, thanks to its brushless motor. Truly, just about anyone who needs a hammer drill will be pleased with this model.
That fact is no shock given that this hammer drill is a product of DeWalt. DeWalt has been a leading power tool manufacturer for nearly 100 years. With their long-standing tradition of affordable yet powerful tools, they constantly deliver products like the DeWalt DCD995 Hammer Drill – they just don't disappoint.
Whether you are a beginner looking to renovate your home or a professional wanting a hammer drill to throw in your kit, the DeWalt DCD995 Hammer Drill may be the option for you. Read on to learn all about this hammer drill and hear what other people have to say about it too.
DeWalt DCD995 Hammer Drill – A Quick Look
Pros
Powerful
Brushless technology
Extended run-time
3 speed options
3 mode LED light
Affordable
Great for anyone
Cons
Complicated settings
Questionable longevity
Speed selector sticks
Specifications
Specifications
Manufacturer: DeWalt
Model: DCD996B
Style: Drill bare tool
Power Source: 1 lithium-ion battery
Voltage: 18V
Weight: 4.7 lbs.
Warranty: 3-year limited warranty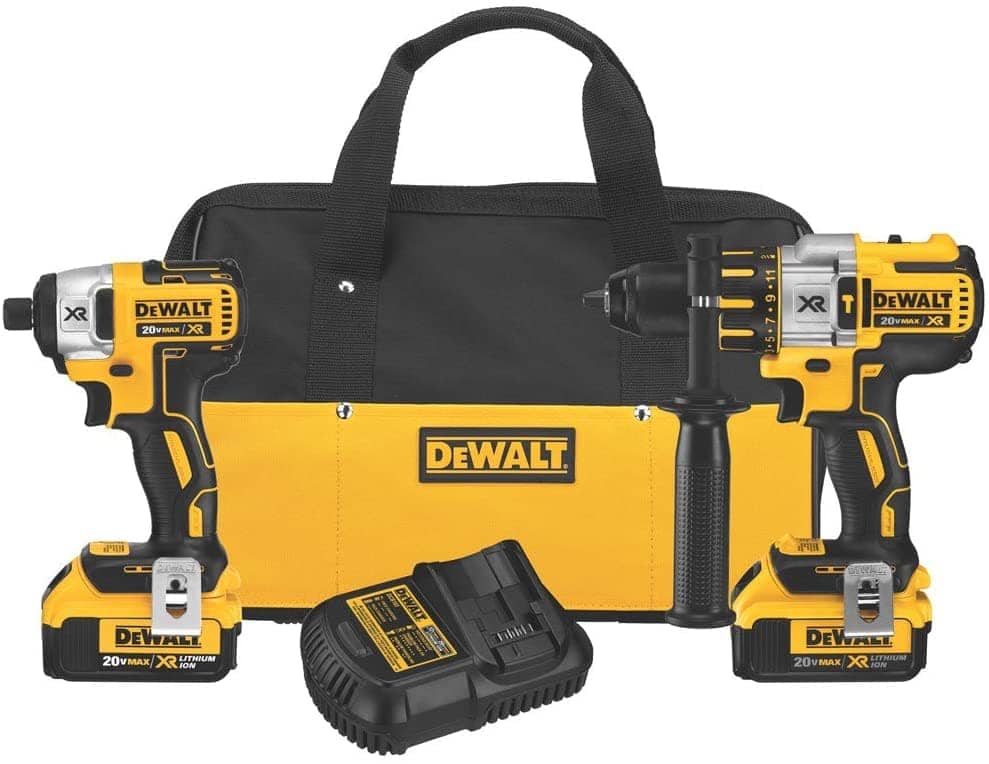 Brushless Motor
Although it is only powered with a lithium-ion battery, the DeWalt DCD995 Hammer Drill is highly powerful. It features a brushless motor that is 82% more powerful than other hammer drills within the line.
Not only that, but the brushless technology allows for the DeWalt DCD995 Hammer Drill to be faster and long lasting. In comparison to other hammer drills, it provides 2.8 times more runtime and has a 2.8 faster application speed.  In comparison to brushed motors, it has 57% more runtime. That is all thanks to the brushless motor that provides 820 units watts out.
3 Speed
Even though the DeWalt DCD995 Hammer Drill is very powerful, you don't have to worry about it being too much for your job. This hammer drill comes with three different speed options. These options allow you to select a speed based on the exact project at hand.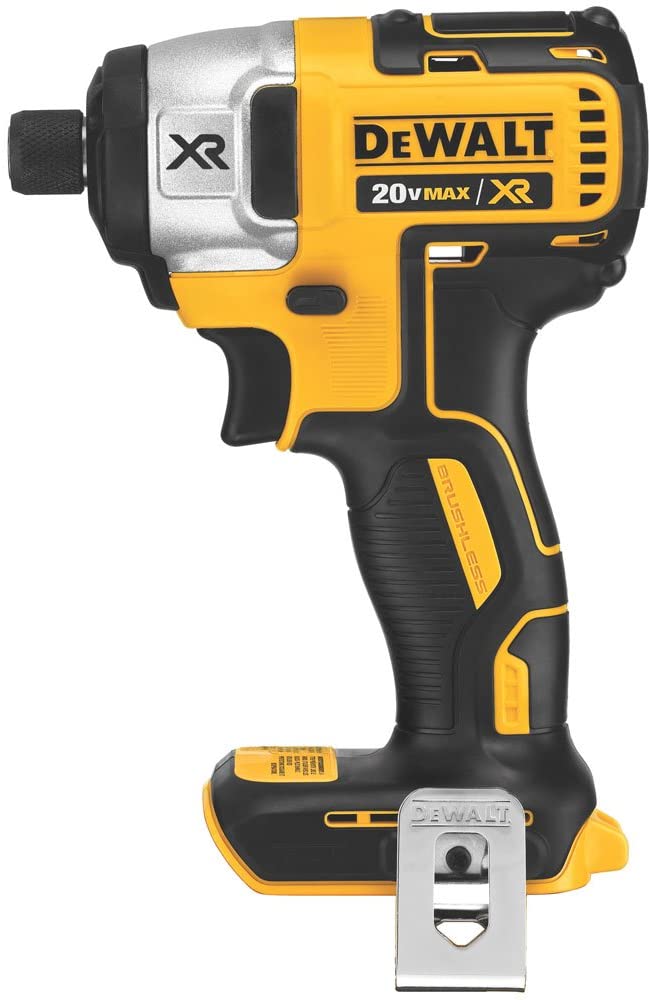 Compact
The DeWalt DCD995 Hammer Drill is incredibly lightweight and compact. It only weighs 4.7 pounds and is 8.4 inches long. This small size definitely makes it a much more compact hammer drill than other similar options on the market.
To some people, the size of the hammer drill may not matter much, but if you use the tool for long periods of time, the weight becomes an important issue. The more compact the hammer drill is, the easier you can use the tool for long periods of time. As a result, the DeWalt DCD995 Hammer Drill fights fatigue and is easy to use.
Additional Features
On top of all that, the DeWalt DCD995 Hammer Drill comes with a number of luxury features, too. For example, it comes with a 3-mode LED light. This light ensures that you can work efficiently, even if you are working in a dimly lit area.
The LED spotlight mode even comes with a 20-minute shut off function. This shut off function allows you to work for an extended amount of time in a dark space without the need to repress or readjust the light.

FAQ
How does this hammer drill compare to others?
The DeWalt DCD995 Hammer Drill is a great option for those who need a high acting hammer drill at a low price. Overall, this hammer drill is more affordable than other high acting models, but it isn't s powerful as all other hammer drills. Still, you won't find a more powerful model that beats the price.
Does this hammer drill come with a warranty?
Yes. Like other DeWalt products, the DeWalt DCD995 Hammer Drill comes with a 3-year limited warranty and 1-year service and customer support. This warranty is pretty impressive for a hammer drill, especially one as affordable as this one.
Is this model ideal for commercial use?
The affordable price and brushless technology make the DeWalt DCD995 Hammer Drill a good option for many people, including professionals. If you are a professional with intense hammer drill needs, you might want to opt for a more powerful option.
With that being said, the DeWalt DCD995 Hammer Drill is a great addition to any professional's bag due to its affordable price, power, and lightweight design.
What the Users Say
Like other DeWalt products, the DeWalt DCD995 Hammer Drill had really high reviews on all of the websites we looked at. This tells us that we didn't test a fluke and that you can depend on good results when purchasing this item. Here's a closer look at what other users thought about the tool:
Benefits
Like us, most users were pleased with their DeWalt DCD995 Hammer Drill. Frequently, users praised the power on this hammer drill. Someone went as far as to say that they were able to drill holes into concrete in under a minute, proving the powerful nature of this tool. Even some professionals cited it as being powerful enough for their commercial needs.
Users love the LED light as well. On some devices, the LED light can be more hassle than it's worth, but users did not think this was the case for the DeWalt DCD995 Hammer Drill. Instead, it actually helped them finish their job with little to no extra hassle.
Drawbacks
Most of the drawbacks of this model are nitpicky, but they can affect the usability of the tool. For example, some people noted that the 3-speed selector sticks at times. They said that the speeds themselves were awesome, but the selector sometimes made it annoying to change the speed.
A few people also claimed that the DeWalt DCD995 Hammer Drill didn't last them very long. More than one user said that their model broke around the 6-month mark. From our end of things, the tool does seem durable, and most users agree with us, but there are a few that say it's not very long-lasting.

Conclusion
The DeWalt DCD995 Hammer Drill is a great hammer drill that offers both power and affordability. Both amateurs and professionals looking to save a few bucks will definitely like this model. Just be aware that some people have issues with the longevity of their hammer drill, but this item comes with an outstanding warranty to make sure you don't have to worry about that fact.
Related Reads: