DeWalt DCF887 3-Speed Impact Driver Review 2023 – Pros, Cons, & Verdict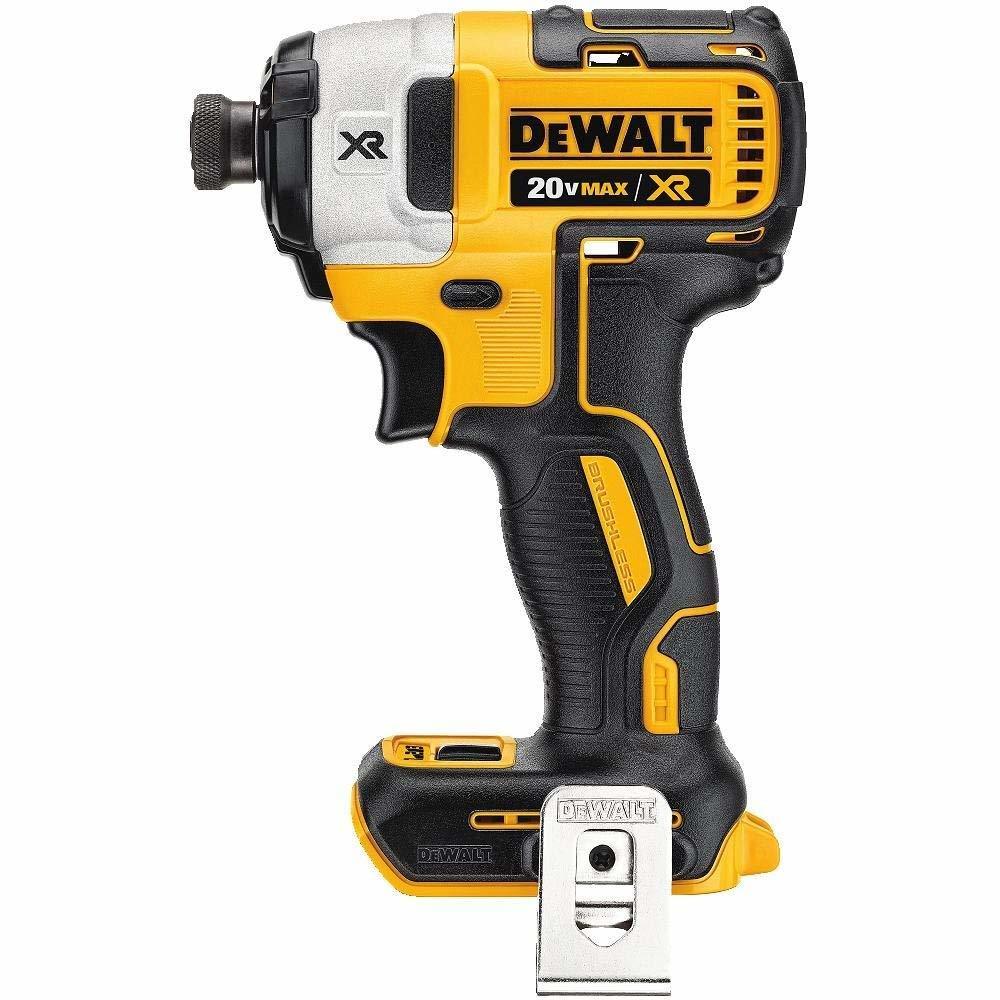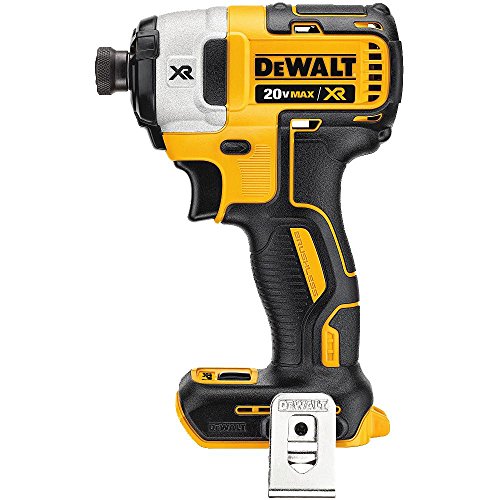 We give the DeWalt DCF887 3-Speed Impact Driver a rating of 4.8 out of 5 stars. 
Build Quality: 4.5/5
Power: 4.8/5
Features: 5/5
Price: 5/5
Review Summary
The DeWalt DCF887 impact driver belongs in just about anyone's toolbox. It is a solid tool and is not terribly expensive either. It has extensive screwing features and a light ring, which allows you to see just about anything. Its motor is very powerful, with innovative brushless technology and 250 foot-pounds (ft-lb) of torque.
While this tool isn't the least expensive option on the market, you get a lot for the price you pay. It is one of the best options for the money, which is one reason why it is so popular.
Many users loved the 3-speed setting option. This allows you to have complete control over the speed of this tool, which makes it more versatile in a variety of situations. The compact and lightweight design is also nice. We found that this tool does not fatigue users very quickly thanks to its lightweight design.
The only downside of this tool is the included battery, which is quite low-quality. Besides that, though, there was little we found distasteful about this tool.

DeWalt DCF887 – A Quick Look
Pros
Powerful brushless motor
Variable speed
Lightweight
Compact
Inexpensive
Cons
Low-quality battery included
Low-quality chuck
Specifications
Specifications
Brand Name: DeWalt
Height: 196 mm
Length: 135 mm
Voltage: 18V
Power Output: 280 watt
Max Torque: 205 ft-lb
Powerful Motor
The motor is made using top-quality brushless technology. This is a somewhat new feature but has become more and more common in cordless power drills over the years. This technology allows the motor to adjust and change according to your task, which allows the tool to work better overall. This improves the battery life and performance of the tool.
This system works by sensing resistance. The more resistance there is, the more powerful the tool becomes. This allows it to conserve quite a bit of power when tackling smaller jobs, saving battery life and improving performance.
Variable Speed
This tool allows you to choose between 3 different speeds. When necessary, you can slow your tool down or speed it up. This allows it to be very effective against a wider variety of tasks. You'll love that this feature gives you complete control of your tool.
This also makes the tool useful for just about everyone. If you're a beginner, you can take things slower. Professionals, however, will find the tool and power they need in this tool.
Lightweight
We also loved how lightweight this tool is. It is one of the lightest on the market. This means you can easily use it all day without getting fatigued. Weight is often a feature that buyers tend to overlook when making their purchase. However, choosing a lightweight tool can make your day significantly easier.
If you're a professional, this is even more important. You will likely be using this tool much more than a homeowner, so it should be lightweight to reduce unwanted fatigue.
Low-Quality Battery Included
One of the major downsides of this tool is the low-quality of the battery. It does not have a very long life and does not stay charged very long. Because of this, you may wish to invest in a better battery. Some are available on the market, so this is possible.
You should keep in mind that many batteries are quite expensive, especially quality options. You will have to spend quite a bit of money if you wish to improve the battery life of this tool. But because the tool is generally inexpensive, this is not necessarily a bad thing. You will not have to spend much money overall.
You can spend quite a bit more money on a more expensive tool, but it will likely not be as high-quality as this option. If you need longer battery life, purchasing a high-quality battery is your best option – as opposed to throwing out this tool completely.

FAQ
How durable is this tool?
As with most DeWalt products, we found that this tool is extremely durable. It should last for an extended period. There is also a warranty, should the tool break before its time. It should withstand quite a few drops as well as normal wear-and-tear.
Is this suitable for professionals?
Yes. It is powerful and quite lightweight, so we imagine that it will be suitable for most professionals. You will likely need a new battery, as the battery life on this tool is not nearly as good as a professional will likely need. However, we still recommend this tool for professionals, as it will likely be cheaper than most other options– even if you decide to purchase a new battery.
What the Users Say
Users particularly like how affordable this tool is. It is much cheaper than most of the competition. Even if you choose to purchase a replacement battery, you will still likely be saving quite a bit of money. It is even suitable for professionals despite its lower price point. It comes with plenty of features, which users seem to enjoy.
Some seemed to have a problem with the chuck. It can be a bit wobbly according to some. However, this seems to only be true at higher speeds.

Conclusion
The DeWalt DCF887 is extremely suitable for most users. It is fitting for professionals and beginners alike. The variable speed makes it usable on nearly any project, and the motor allows it to last a long time between charges. Due to all these features, we highly recommend it.
The only major downfall of this tool is that the battery it comes with is not particularly great. It could really do with a little extra oomph. However, there are other batteries available for purchase.
Other DeWalt models we've reviewed: