12 DIY Bread Box Plans You Can Make Today (with Pictures)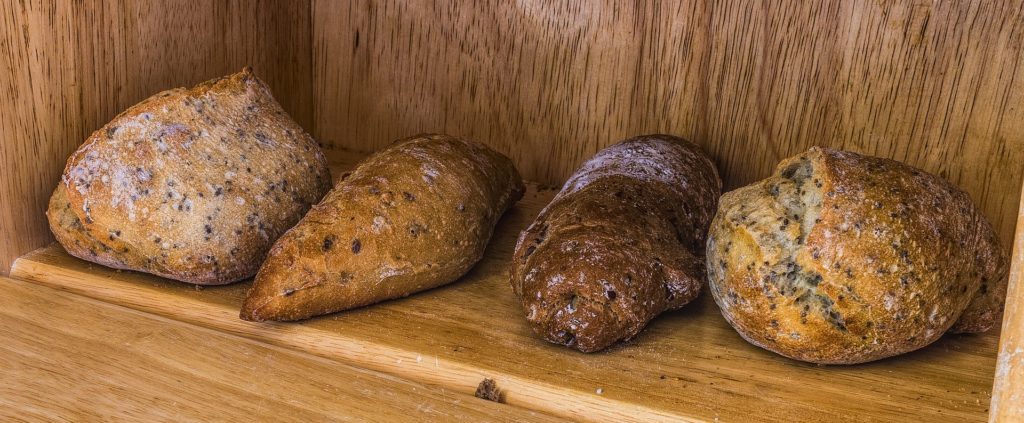 The breadbox was once such a ubiquitous household utility that people used to use it as a rough unit of measurement.
With the advent of refrigerators and modern preservatives that can keep bread fresh for weeks, the breadbox has become a rare sight in most kitchens today.
As such, having a breadbox today will make your kitchen stand out. The good news is that you can learn how to build a breadbox yourself with the help of the following DIY breadbox plans.

The 12 DIY Bread Box Plans
1.

DIY Breadbox by The Owner Builder Network
As you can see, this is not your typical run-of-the-mill breadbox. It has an aesthetic appeal that makes it double as an ornament. You will also be pleased to learn that despite its great looks, it is a project that most DIY enthusiasts can handle comfortably. The Owner Builder Network has made this step-to-step video guide to making this beautiful breadbox.
---
2.

DIY Breadbox Makeover by Love Create Celebrate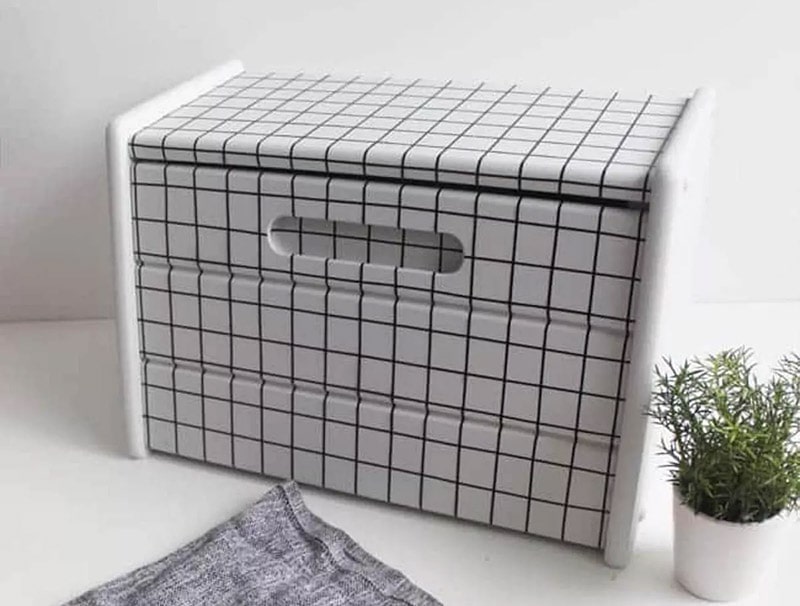 You do not always have to make a breadbox from scratch. If you have a humble breadbox lying around, you can get creative and give it a makeover. This allows you to have a fancy breadbox without having to spend as much time, energy, money, or even carpentry skills. Here is how to go about it.
---
3.

DIY Breadbox by Amateur Woodworker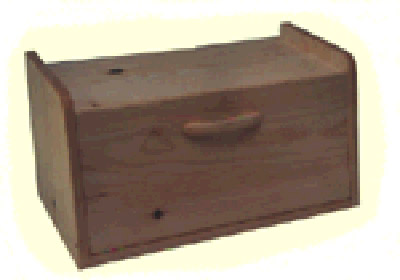 Breadboxes differ in complexity, and the one featured in this guide is based on common designs that are simpler to construct.
The Amateur Woodworker has taken into account the fact that some people prefer their breadboxes with holes, while others do not. As such, their plan allows you to decide whether you want the holes.
---
4.

DIY Breadbox by Jay Custom Creations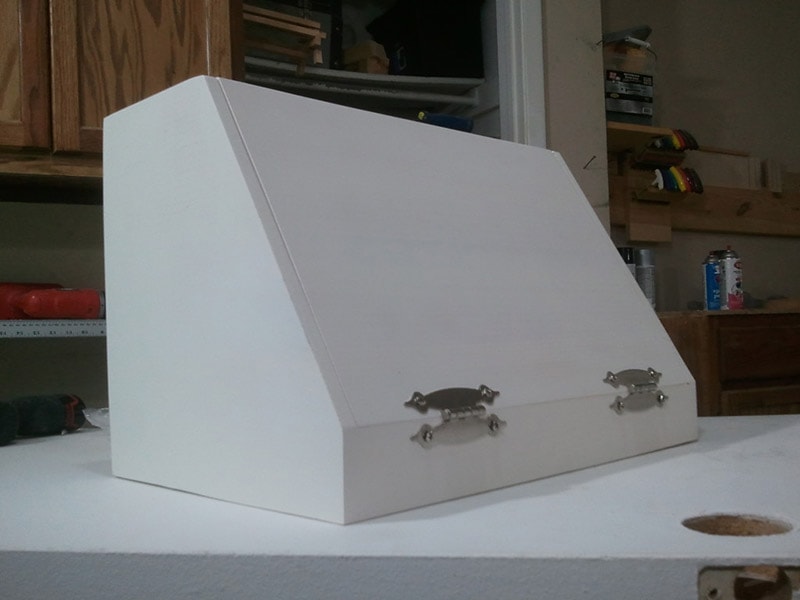 The great thing about this artistic breadbox by Jay's Custom Creations is that Jay has used two different methods to create this bread box, so you can have creative options. Get the free downloadable plan here.
---
5.

DIY Pine Bread Box by Instructables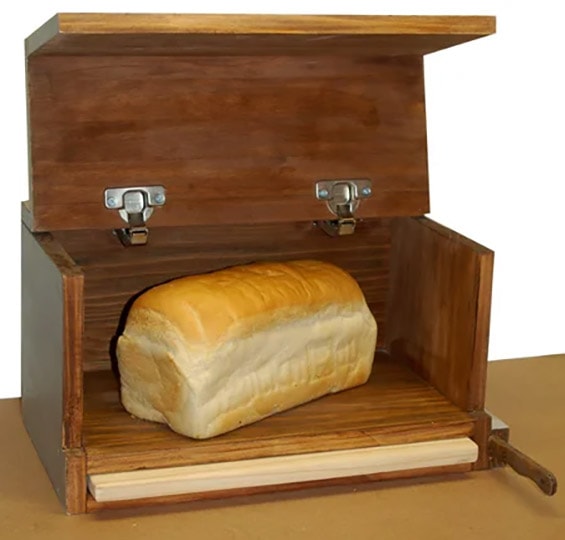 Instructables call this breadbox, "the Bread Bin," due to its simple design. If you have laminated pine shelving lying around, follow this plan to make your pine bread bin. What we love about this design is that it allocates a slot for a cutting board, as well as a holder for the knife.
---
6.

DIY Bread Box by Hunker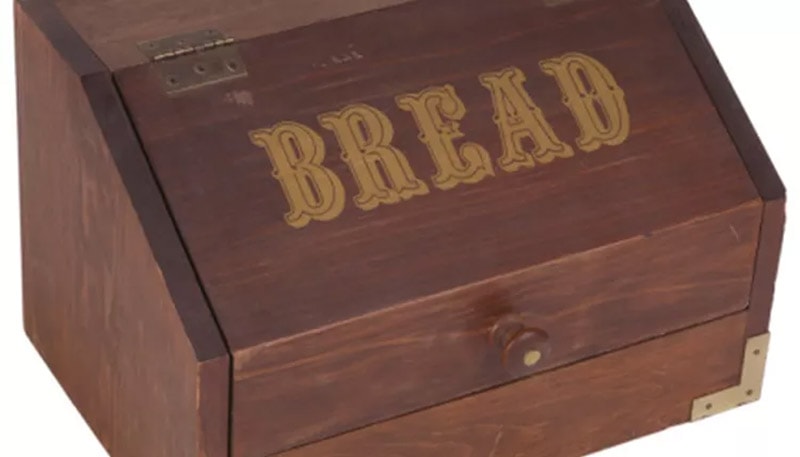 This classic breadbox by Hunker is made out of hardwood to enhance its durability. Another reason for using hardwood is because unlike softwoods, such as pine and cedar, hardwood does not affect the bread's flavor.
This particular breadbox is also quite easy to construct. Follow this guide to build yourself one.
---
7.

Bread Box for Multiple Loaves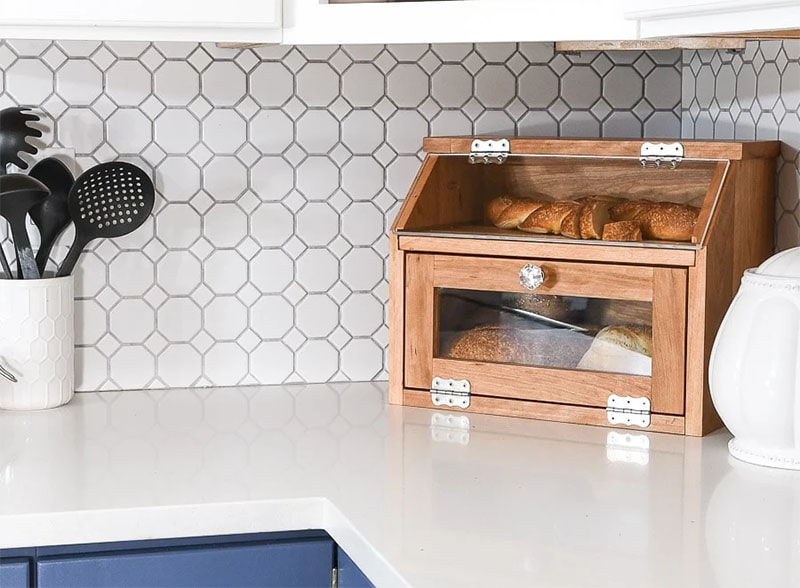 If you're like many families, you may have many types of loaves in your house at one time. There is no need to have multiple bread boxes for all of these loaves with this bread box. It has multiple areas available for bread, though this does mean that it takes up a bit more room comparatively.
The bottom compartment is quite large, and it comes with cute little windows so you can see what's inside. To be honest, this is easily one of the most aesthetic bread boxes there is.
---
8.

Family Handyman Bread Box
This plan helps you create a pretty simple bread box. It even has a video to go along with the plan, which may help you DIY a bread box if you aren't used to following directions. You do need quite a few tools to make it, though, including a table saw. Therefore, it may not be suitable for all DIYers, especially if you're new to the DIY world.
With that said, you may be able to get these cuts made at your local hardware store where you purchase your materials from. This is sometimes possible, depending on the store and the cuts you need made.
---
9.

Wood Burned Bread Box
We love that this plan utilizes pallet wood to create a bread box, which is then decorated via wood burning. It provides an easy and cost-effective way to make a bread box. It even has two shelves in it, allowing you to store multiple loaves at a time.
While it does use pallet wood, you'll need several other materials to create the box. It even utilizes 3D printed, optional parts for those with a 3D printer, providing your box with a unique look.
According to the plan, most of the materials are found at your local Home Depot or hardware store. Often, it's cheaper than purchasing the materials online.
---
10.

Old TV Bread Box
This old TV bread box plan utilizes the structure of a very old TV to allow you to create a bread box. Of course, it relies on the fact that you have an older TV, which isn't all that common anymore. However, if you do have one laying a round, there are few better ways to use it than this bread box.
The plans are pretty straightforward and use almost only materials from an older TV. Because all TVs are different, you may have to adjust the plans accordingly. Therefore, it is a bit more challenging than other plans.
---
11.

Simple Bread Box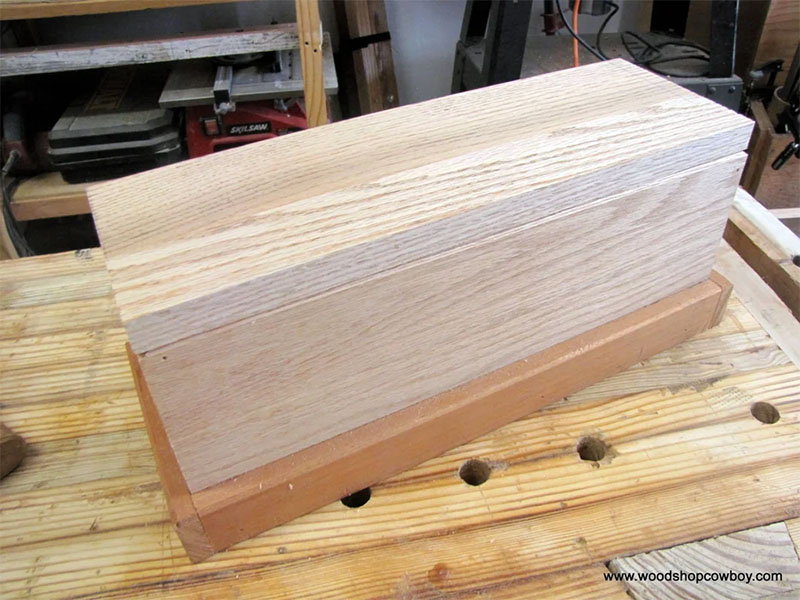 This bread box plan is designed for younger woodworkers. However, it's also a great starting point for those that have never touched a woodworking machine before. It's extremely simple and not much to look at. However, it does work and provides you with a useable bread box for very little effort.
Younger students may need the wood prepared ahead of time, while older students may be able to do it themselves with adult supervision.
---
12.

Compact Bread Box
If you're looking for a compact bread box, this option is fantastic. We mentioned several huge bread boxes on this list, but not everyone needs a huge option. This option is a completely traditional bread box, but it is surprisingly easy to make.
You do need quite a few tools, though. Luckily, most of these are pretty common to have laying around the house, like a hammer.

Conclusion
Even though the breadbox cannot surpass the preservation capabilities of a fridge, it is still a great feature to have in your kitchen. You can use it to preserve your loaf for a few days, or you can simply use it for decorative purposes.
The DIY plans offered in this article are quick and easy to follow, so learning how to build a breadbox is simple! Make sure to share a picture of your breadbox with us when you are done. Good luck!
Related Reads:
---
Featured Image Credit: Pixabay