10 DIY Corner Cabinet Plans You Can Build Today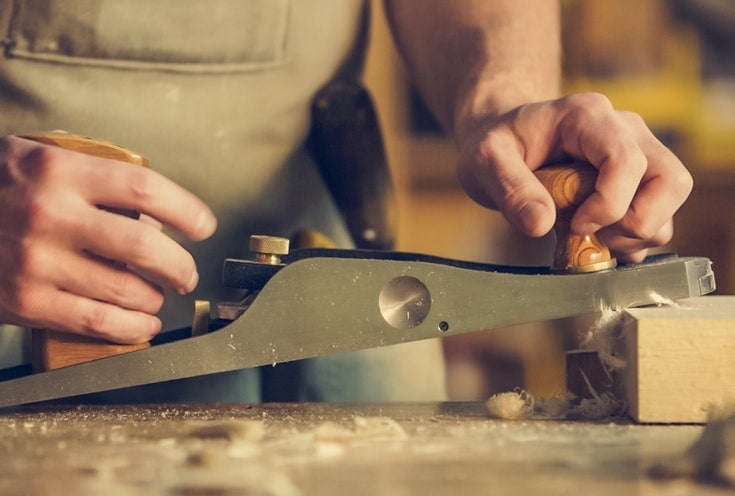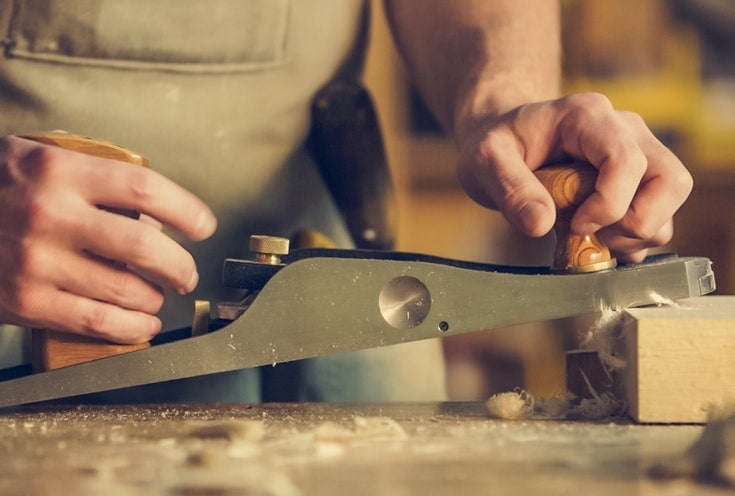 Corner cabinets are great space-saving pieces of furniture. They fit snuggling into a corner, providing storage in an area that would mostly go unused otherwise. These cabinets are perfect for dining rooms where you need plenty of clearance for your table. You can use your cabinets anywhere you may need to save a bit of walking room against the wall as well.
Generally, these can be quite expensive. However, you can save quite a bit of money by learning how to build corner cabinets yourself. Let's look at a few different plans for building these corner cabinets on your own:

The 10 DIY Corner Cabinet Plans
1.

Traditional China Corner Cabinet
This is an extremely traditional design that is made to hold your nicer dishes. It is a bit more complicated than many of the other plans on this list, though. You'll need quite a bit of specialized tools and a bit of woodworking know-how to create this cabinet with little difficulty.
If this doesn't describe you, or you don't like the traditional style, don't fret. We still have quite a few plans that you may find suitable for your needs and skill level.
---
2.

Classic Corner Cabinet
This is another plan for a classic corner cabinet. However, it is a bit more modern than the previous plan and a bit easier as well. It does require many cuts of wood, primarily because it has to be made to fit into a corner. However, it can be done by just about anyone with enough patience. We do recommend having a few woodworking tools on hand, though, as they can make everything much easier.
This plan doesn't include information on painting or staining your finished cabinet. You can easily paint or stain this cabinet to match your style and skill level.
---
3.

Simple, Heirloom Corner Cabinet
This simple cabinet is perfect for those that are new to woodworking. It does not require as much preparation and complicated cuts as others on this list, so you should be able to accomplish it much faster. Furthermore, this corner cabinet is also a bit more modern, as it doesn't include the glass doors on the front. This also makes it considerably cheaper.
This corner cabinet does have a traditional feel and is likely not suitable for most modern styles.
---
4.

Farmhouse-Style Corner Cabinet
Designed for a farmhouse-style room, this corner cabinet is very similar to the other designs we've reviewed thus far. However, it's curvy design, and iron door hinges make it particularly suitable for a farmhouse-style home. These features also make it more challenging to cut, though. You will need quite a few extra tools laying around to make those elegant, curved cuts.
If you aren't a serious DIYer with plenty of woodworking tools laying around, this probably isn't the cabinet for you. It assumes you know how to make some pretty complicated cuts, which most DIYers aren't as familiar with these days.
---
5.

Corner Cabinet for Kitchen
If you're looking for a corner cabinet for your kitchen, this option is probably the most suitable. It is designed to be fitted against your other kitchen cabinets, only it goes into the corner. This is a great way to get all the storage space you possibly can from your kitchen, which involves using up the corner space.
You can easily design this cabinet to match all the other cabinets in your kitchen currently, or build it as part of a larger kitchen renovation. Either way, this cabinet isn't terribly difficult to build and can be done with a bit of patience by a beginner.
---
6.

Corner Cabinet/Bookshelf
This is a unique take on the corner cabinet. Instead of technically being a cabinet, this design is more like a bookcase. If you have plenty of books or are looking for a display case, this can be an easy solution to your storage needs.
As a bookshelf, it is also relatively easy to make and shouldn't cost particularly much either. It is perfect as a beginner project for those looking to make something practical.
---
7.

Flush Kitchen Corner Cabinet
This simple corner cabinet fits in neatly next to your existing cabinets, allowing you to make use of as much space as possible. The middle is left empty for you to add shelves as you please, depending on your preferences. We loved how straightforward and complete these plans are. They even explain how to install the corner cabinet once it is completed.
This project isn't challenging by any means, but it may require a bit of know-how to make it match your other cabinets or install shelves. You'll also need woodworking tools for more complicated cuts that can't be achieved through normal means.
---
8.

Simple and Practical Corner Cabinet
This little cabinet is not nearly as fancy or complicated as many of the others. However, it is efficient. It is a bit smaller, making it suitable for places like entrances or where you're looking to use the cabinet more for aesthetics. It isn't going to be holding very much but makes a great piece to display stuff on.
The instructions do not go into staining or painting this cabinet, so you will need to do that based on your own knowledge. However, this does mean you can personalize this cabinet to fit your needs and your style.
---
9.

Small Corner Cabinet
This incredibly small cabinet is perfect for spaces where you need a little extra storage, such as bathrooms or in hallways. It doesn't take up much room, which also means it won't get to hold very much. However, it may be just what you're looking for if you're looking for something to fit into a small space.
The design is pretty simple. It is easy to make with no complicated cuts or anything of that sort. It can also fit easily in nearly any home style, though you can spruce it up to match your home if you so choose.
---
10.

Corner Cupboard
If you're looking for a corner cabinet with lots of shelves, this may be a suitable option for you. It is more of a cupboard than an actual cabinet, but it is particularly suitable for looking for storage space over style. It is simple to build — just requiring a base and some shelves. Making the somewhat complicated cuts for the shelves can be a bit complicated, though.
Beginners should have no problem building and using this cupboard. It can be painted or stained to match your particular style. Its simple design allows it to fit in with nearly any home style easily.

Conclusion
Corner cabinets are a suitable option for those who need a bit more storage in tight spaces. They take up areas that usually aren't used as walkways or for other furniture. They are best suited for dining areas where you need plenty of walking area around the table.
Because of their usual height, these corner cabinets provide more storage than most traditional options. Of course, there are a few small options too, which we also included in this article.
Generally, these things can be a bit complicated to make, as they require a bit more finesse and a decent supply of woodworking tools. However, if you have the patience, learning how to build a corner cabinet is achievable even by beginners.
---
Featured Image Credit: burst, Pexels