12 DIY Ladder Shelf Plans You Can Build Today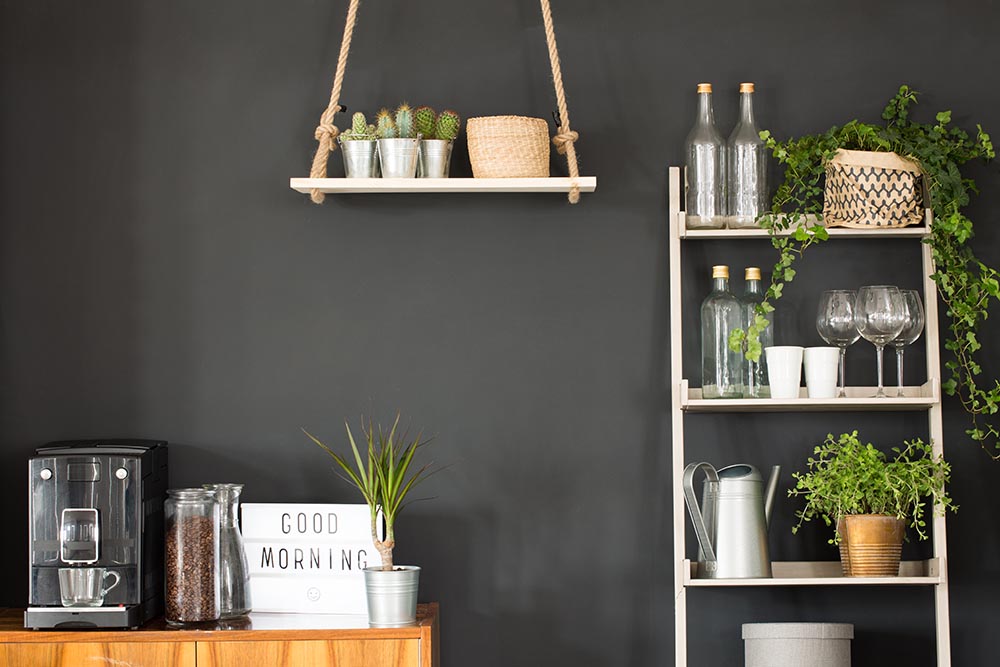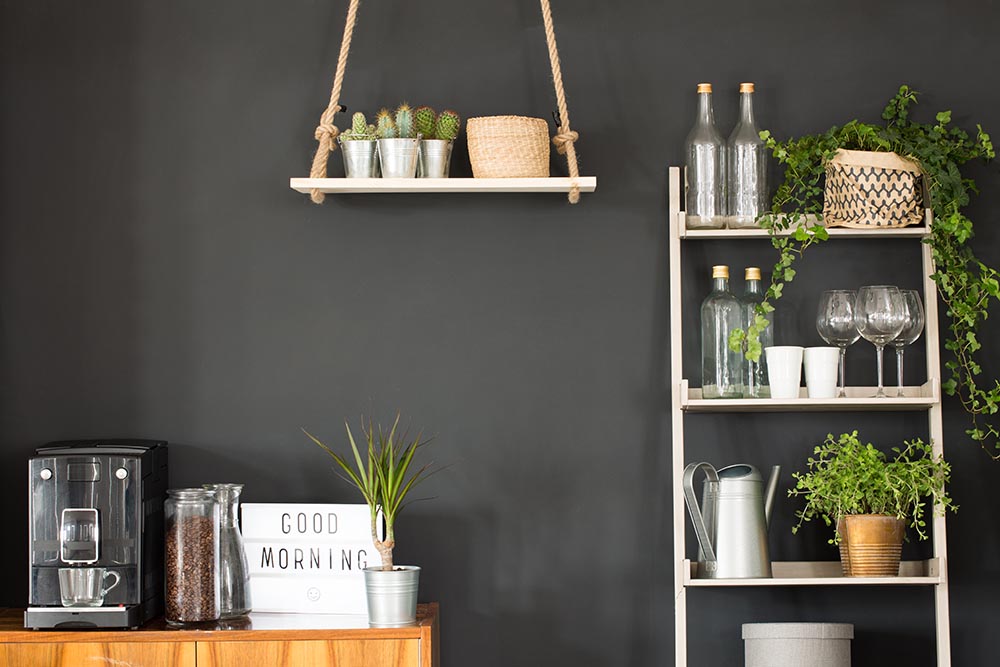 Are you looking for a stylish yet practical way to maximize your storage space?
If so, a ladder shelf construction may be your next project. Ladder shelves are great at doing two things.
Maximizing storage space by storing vertically.
Minimizing the physical space it takes up wherever you place it.
Fortunately, there's a bunch of great designs that teach you how to build a ladder shelf that offer free plans available for just about any circumstance. Whether you need extra shelving in your living room, garden, kitchen, or bathroom, you're sure to find a plan that meets your need.
And before you get started on any of these plans, ensure that you've got all your PPE available. This includes protective eyewear, gloves, aprons, and avoiding loose fitting clothing. And with that—let's build some shelves!
The 12 DIY Ladder Shelf Plans You Can Build Today
1.

Ladder Shelves from My Outdoor Plans
These ladder shelves from My Outdoor Plans are really what we envision when we think ladder shelves—two ladders creating the legs and shelving in between them. This is an intermediate skill level project because you'll need to construct two equal but opposite ladders to your own discretionary height.
---
2.

Ana White Wooden Ladder Shelf
If you're looking for a basic single ladder shelf that can go just about anywhere, these plans by Ana White are what you want. They're well-detailed plans with precise angles and measurements. It would make for a great beginner project.
---
3.

Anika's DIY Life Floating Bathroom Ladder Shelf
Floating shelves work great in a bathroom. They take up minimal space and can store quite a bit. However, Anika's DIY Life has gone the extra mile. Her floating ladder shelf adds a new element of style while still retaining its practical use. Plus, she's added pictures of the actual construction help you to visualize the building process.
---
4.

Mini DIY Ladder Shelf from Pallet Planks from Instructables
Not every ladder shelf needs to be so tall. As a matter of fact, this mini ladder shelf from Instructables is just right. This shelf is also made out of old pallet planks cutting down the material cost for building this. The mini shelf would be great inside your garage or even hanging out near your garden.
---
5.

Ladder Bookshelf from This Old House
This Old House's ladder shelf is a work of art. It's simple, sturdy, and elegant – not to mention, useful. We like the fact that shelves go inwards toward the wall instead of out. This maximizes its stability while minimizing the amount of space it takes up. This build can get a little tricky though. There's a bunch of miter cuts which could lead to confusion and recuts. But it's a simple plan other than that.
See also: 21 Free DIY Bookshelf Plans You Can Build Today
---
6.

DIY Ladder Shelf from HGTV
This ladder shelf from HGTV actually uses an old wooden ladder! It's pretty cool to see materials repurposed and not wasted. They don't get into too much detail regarding measurements. And that's understandable because every ladder is different. But they do break down the general steps so it's easy to follow along.
---
7.

DIY Ladder Shelf with Drawers from Home Talk
Home Talk has a really great idea with this ladder shelf. It's constructed with old dresser drawers providing a lot of storage neatly where there would be none. We just wish this concept was explained a bit more fully. However, if you're great at customizing your own plans, you'll be able to build no problem.
---
8.

Ladder Bookshelf from Better Homes and Gardens
This ladder bookshelf from Better Homes and Gardens is stunningly simple. It's sleek profile would look great in any living or reading room. The biggest gripe about these plans is the lack of explanation or detail. They give a pretty solid set of guidelines, but with minimal pictures and diagrams. If you're looking to build this, it's best if you're used to improvisation during your DIY builds.
---
9.

Book or Magazine Ladder Shelf from Ana White
You may recognize this style of shelf from your public or school library. They're ideal for holding thin books or periodicals. If you collect back issues of your favorite periodicals, you should pick up the plans for this magazine ladder shelf from Ana White.
---
10.

Towel Ladder by HGTV
Bathroom storage can become a problem—especially if you have small bathrooms. HGTV's handy towel ladder not only presents a beautiful way to store and hang your towels but doesn't occupy much space when doing so.
---
11.

DIY Ladder Bookshelf 
If you're new to DIY and have got the urge to build some ladder shelves, this plan is perfect for you. This plan is exceptionally detailed with multiple pictures provided for each step along the way.
---
12.

Ladder Shelves by Lazy Liz on Less
These ladder shelves by Lazy Liz on Less are awesome shelves if you're looking for something practical yet low-profile. It's a five-tier shelf that can hold knick-knacks, books, and other odds and ends. We don't recommend storing too many heavy items on these, but keep them occupied neatly with minimal items.

Conclusion
We hope this list has provided you with some great ideas or inspiration for your next shelving project. Learning how to build a ladder shelf is the perfect project for most DIYers since they  are simple to build, easier to maintain, and look great in any home. The only part hard is deciding which to build and where to put it.
Related Reads:
---
Featured Image Credit: Photographee.eu, Shutterstock