20 Festive DIY Tree Collar Plans You Can Make Today (with Pictures)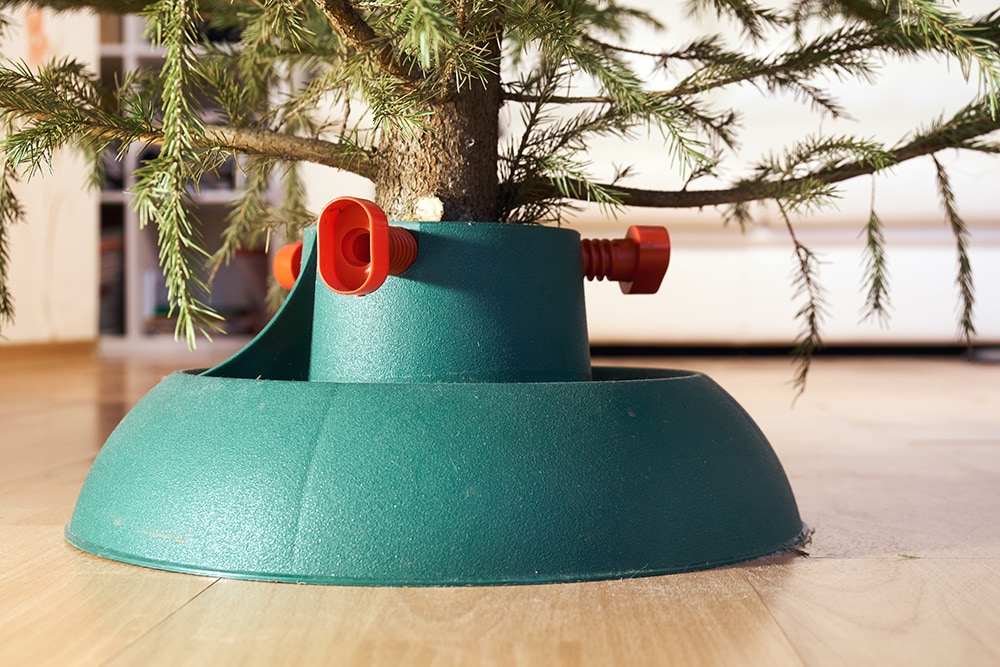 Tree collars are most commonly used to hide the metal pole of artificial Christmas trees, but they can also be used to conceal real Christmas tree stands or for any other tree where you want to hide the base.
Although, strictly speaking, a tree collar and a tree skirt are different, the two terms are used interchangeably, and, below, you will find a selection of 20 DIY tree collar plans you can make today, including several skirts and some designs that can be made for less than a few dollars.

The 20 Festive DIY Tree Collar Plans
1.

DIY Tree Collar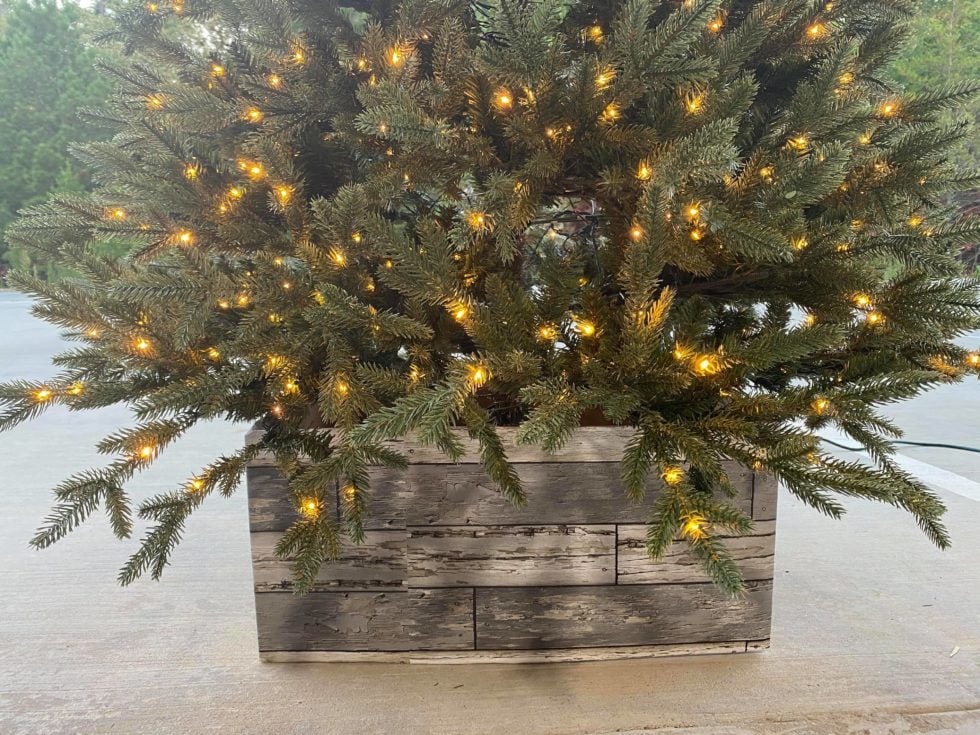 The tree collar doesn't hold any weight and shouldn't come under any pressure from the tree itself. This means that a collar can be made from simple materials. This DIY tree collar uses cardboard to create the main collar shape. Stick and peel wallpaper is then applied to the outside of the collar to give it a unique design. Use a cardboard box that fits neatly around the base of the tree. You can always cut the height down a little if you need to, but it will be more difficult to add extra height once the box is in place.
---
2.

Christmas Tree Collar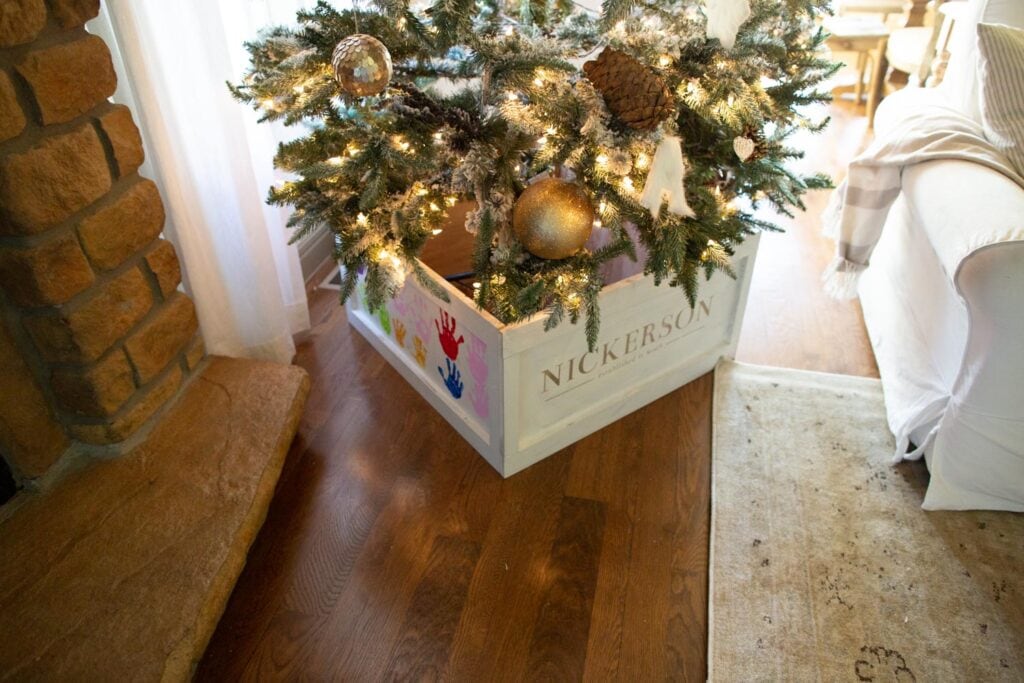 Christmas tree collars are commonly used with artificial Christmas trees with the aim of hiding the metal pole and plastic legs that hold the tree up. They serve a genuine purpose, but ugly legs and feet can really detract from the overall beauty of your tree no matter how well dressed it is. This Christmas tree collar uses scrap wood to make a crate-style box that can be reused every year.
---
3.

DIY Wooden Christmas Tree Collar
If you are going to create a tree collar that you can use year after year, wood is a really good choice of material. Not only is it strong and hard wearing, but natural wood also looks good against a pine tree backdrop and looks equally effective with an artificial tree. This DIY wooden Christmas tree collar is made from three wooden boards and it can be folded flat for easy storage until the next festive period.
---
4.

DIY Faux Barn Wood Christmas Tree Collar
For less than $5 and a half an hour of your time, you can make a DIY faux barn wood Christmas tree collar. It uses bulletin-board paper, so you don't have to get creative making the faux barn wood finish yourself, either. Other than the paper, the only tool you need that you might not already have is a glue gun. But if you're into card making, scrapbooking, or any other type of craftwork, you may already have one of these to hand, ensuring minimal costs for the whole project.
---
5.

DIY Drum Christmas Tree Collar
According to The 12 Days Of Christmas, there were 12 drummers drumming. This DIY drum Christmas tree collar not only enables you to cover the base or stump of your tree but also lets you celebrate the drumming drummers. It uses metal flashing, cup hooks, quilting hoops, rope, and paint as the primary materials and gives a very ornamental finish.
---
6.

Classy DIY Christmas Tree Collar
If you're looking for a material to cover your cardboard collar, there is one decorative material that is readily available throughout the festive period: wrapping paper. This classy DIY Christmas tree collar uses Christmas wrap to cover the box. Not only does it look decorative, but with such a varied selection of wrap available, you can find something that matches the decoration on your tree and in the rest of the room.
---
7.

Tree Collar for Under $5
Thrift stores are a good source of materials for any home craft project, and this tree collar, made for under $5, uses a wicker basket purchased from a thrift store for $4.99, so it technically comes in at under $5. From there, it's just a case of cutting out the bottom and cutting down one side to allow you to wrap the collar around the base of the tree. Twine can be used to secure the collar, or you can leave an open section at the back of the tree where it won't be seen.
---
8.

Rope Christmas Tree Collar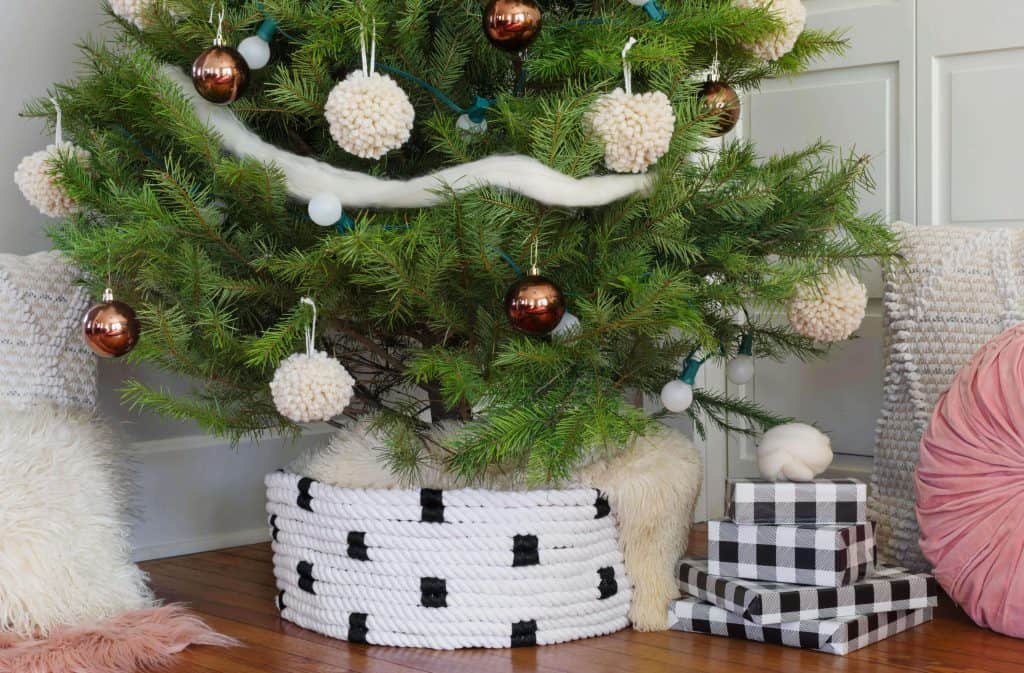 Rope is an attractive and flexible material to work with. It naturally rolls around a collar, and it can be fastened easily to a cardboard base using a glue gun. While you could create a rope Christmas tree collar using just one color, this design uses a jute cord wrapped around a white rope to create a band-style effect and to give an extra dimension to the finished design.
---
9.

Galvanized Tree Collar
Using a galvanized bucket and a few home supplies, you can make a shiny silver galvanized tree collar for your tree. It takes 10 minutes to make, and the reflection of the bucket means that the base lights up and reflects the ambiance of the room. You will need a metal cutting blade on your jigsaw and a metal file to ensure it's neat and safe.
---
10.

Christmas Tree Stand Cover Using Photo Frames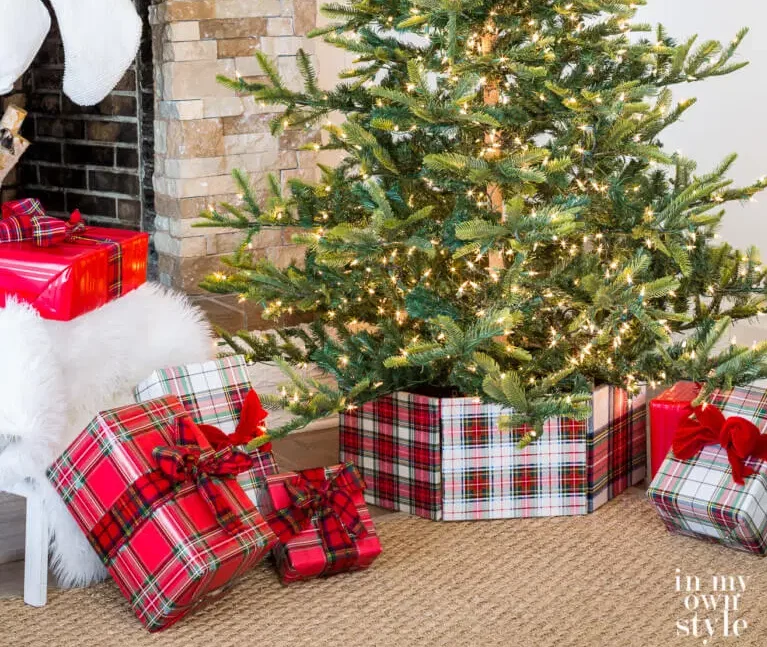 This Christmas tree stand cover using photo frames uses uniformly sized frames, covered in fabric, and secured to create a collar with the use of homemade corrugated cardboard hinges. You could leave the frames uncovered and fill them with your favorite family Christmas photos for a homey look. Alternatively, choose any fabric that matches your festive décor or the design of your room.
---
11.

The White Oak Shop DIY Tree Collar
The White Oak Shop DIY Tree Collar is an attractive yet functional tree stand that suits larger trees. It doesn't require many supplies, and you can probably get everything at your local home improvement center for only about $20. It's easy to build and shouldn't take more than a few hours once you have the parts, as you only need to drive in a few nails. You can paint it any color to match your home.
---
12.

HomeTalk DIY Tree Collar
The HomeTalk DIY Tree Collar is a fun project that even children can build, and it helps you recycle any old cardboard that you might have lying around. The entire project is extremely inexpensive, so if you mess it up, you won't be out much and can simply start again. Despite its low cost, it is surprisingly durable and has a real wood appearance.
---
13.

A House We Built Tree Collar Box.
The A House We Built Tree Collar Box is a fantastic project for people with cats or other pets that might like to climb inside. It has a top with a hole big enough for the tree and so you can water it, but most pets won't fit. It's easy to assemble and requires no difficult cuts or advanced tools, and you can stain it to match your interior. It's easy enough for a beginner to build and looks great.
---
14.

DIY Galvanized Tree Collar
The DIY Galvanized Tree Collar project is easy to build and uses items that you can get from your local dollar store, like a plastic bucket and metallic finish spray paint. The instructions are in video format, so it's easy to follow along, and you can complete it in a single afternoon. The finished tree collar is attractive and looks like something that you might purchase at the store for more money than it costs to build. It's also durable enough to last for several years.
---
15.

DIY Presentation Board Tree Collar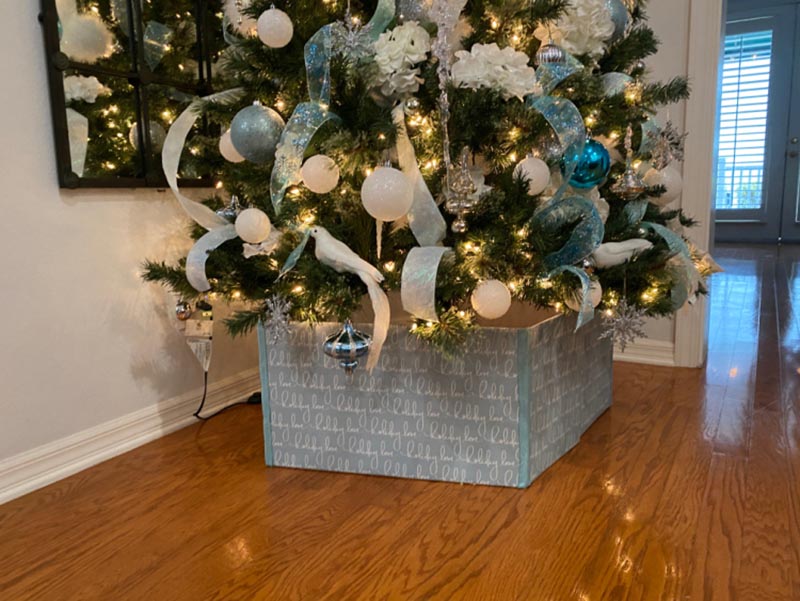 The DIY Presentation Board Tree Collar is an inexpensive tree collar that you can build in a single afternoon. As the name suggests, it uses a presentation board instead of wood or metal, making it easy to cut and shape. It's also available in many bright colors, so you don't have to settle for the traditional red and green. The author explains each step in detail and includes plenty of images, so you won't get lost, and the finished product is durable enough to reuse several times.
---
16.

DIY Laundry Basket Tree Skirt
The DIY Laundry Basket Tree Skirt is a fun project that enables you to recycle your old laundry basket into a tree collar that resembles a traditional tree skirt. Along with the laundry basket, you only need chunky yarn to complete the project, and since that's available in many colors, you can create something attractive that suits your personality and décor.
---
17.

DIY Wood Christmas Tree Box
The DIY Wood Christmas Tree Box is a perfect project if you need something sturdier than many of the other options on this list. The materials are easy to obtain at your local home improvement center, and it doesn't take long to build. The cement base is a bit heavy, but since the stand is built in, it provides a stable base for even taller trees. The author includes plenty of images, so you know that you are following along correctly, and the real wood collar is attractive and rustic.
---
18.

DIY Wood Christmas Tree Collar
The DIY Wood Christmas Tree Collar is an extremely durable tree collar that you can build using a few boards from your local home improvement center. No hard cuts or expensive tools are needed, but the finished collar looks as good as one that you might purchase. The plans are easy to follow, and the author even shows you how to build a top.
---
19.

Lampshade Christmas Tree Collar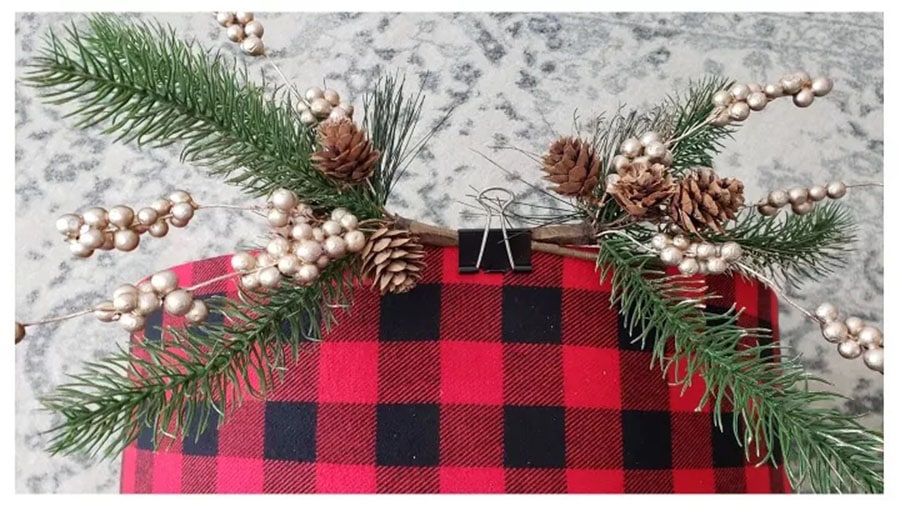 The Lampshade Christmas Tree Collar recycles an old lampshade, covering it with attractive fabric to create an effective tree collar. It doesn't take long to build and can be great fun. Besides the fabric and lampshade, you only need simple tools, like wire cutters, scissors, and a hot glue gun. The author provides plenty of images along with the text instructions, or you can follow the video.
---
20.

DIY Dunn Lumber Christmas Tree Collar
The DIT Dunn Lumber Christmas Tree Collar is considered an advanced project, but it's also one of the more attractive and durable options on this list. It even opens and closes to make it easier to get around the tree, and you can stain it any color that you like to match your interior. The instructions are clear and easy to follow, with plenty of accompanying images.

Conclusion
The tree collar is a simple piece that sits around the base of a tree, whether it is the metal base of an artificial tree or the trunk of a natural tree. The collar can be as basic or as ornate as you like, and it can be made from materials ranging from cardboard to galvanized metal, photo frames, or even a washing basket. Finishing the collar with wrapping paper or other finishing material enables you to make a collar that matches your Christmas decor, too.
Related Read
---
Featured Image Credit: Georgy Dzyura, Shutterstock