8 DIY Wall Décor Ideas You Can Try Today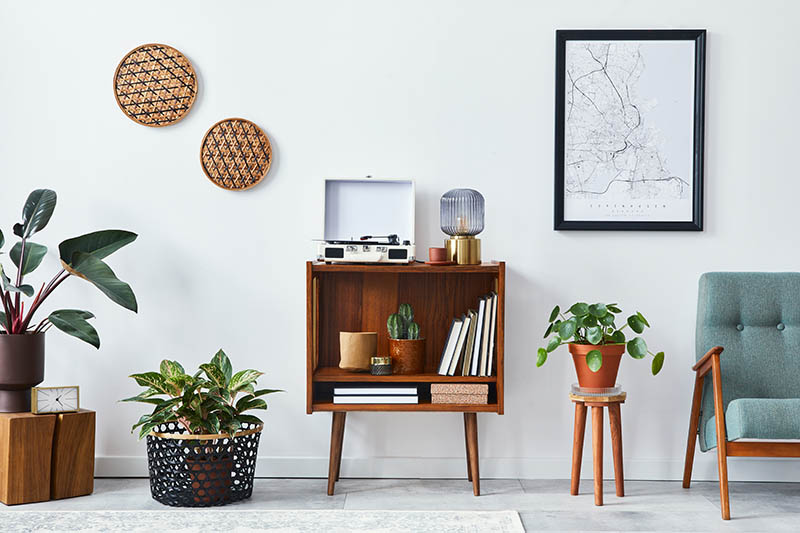 The right wall decor can completely transform a room. Boring walls can instantly become centerpieces or conversation starters with the right piece of art or the right type of shelving. But wall decor is often either too expensive or too generic to comfortably buy at the store. You do not have to shell out a ton of money at the store to get the personalized and creative wall decor that you crave. You can easily create dozens of different variations of popular wall art right from your own home with minimal spending required.
Here are 8 amazing DIY wall decor ideas to inspire your next project.

The 8 DIY Wall Décor Ideas
1.

Simple Batten Decor by Haute House Love
You can quickly transform bare parts of your room with a few batten strips. Using various lengths and colors, you can create a pleasing pattern to fill out a corner or add texture to a large wall. Stain or paint the strips to match your style. You can also add some small shelves or thicker pieces of wood to give this look a more dynamic look.
---
2.

DIY Wood Plant Holders by Eryn Whalen Online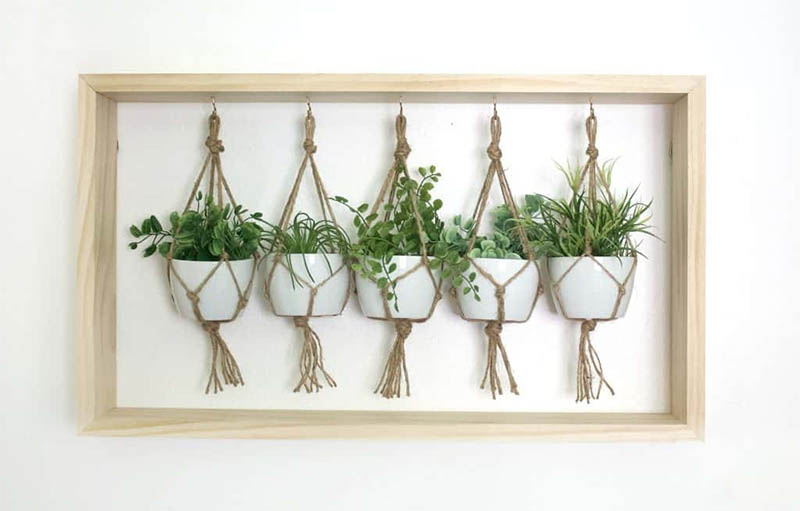 Plants can instantly add a touch of earthiness and some color to a drab space. These plant holders can be built out of basic wood you can pick up at the local hardware store. You can hang small planters or put small pots on DIY shelving. The combination of light wood and green plants will instantly freshen up any room.
---
3.

Cute Versatile Shelf by DIY Inspired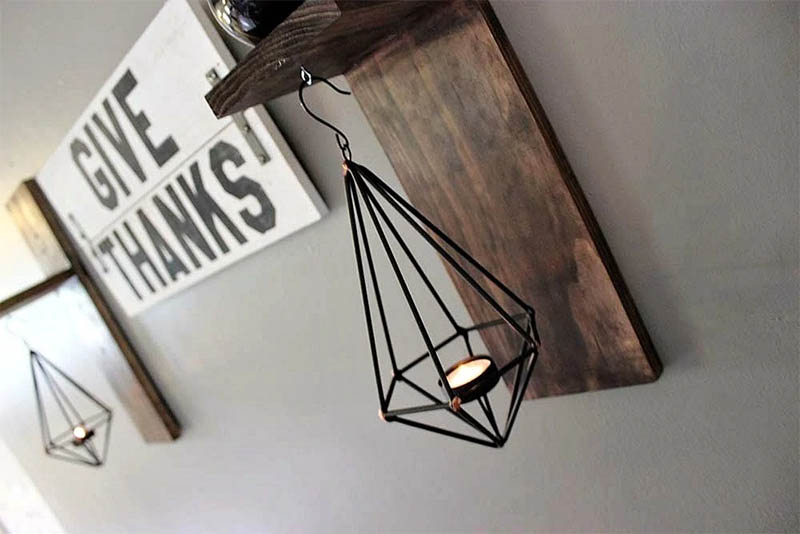 This compact shelf-sconce combination is perfect for small spaces like bedrooms or apartments. This sconce doubles as a shelf, a hanger, and a piece of unique decor. This project is made from just a few pieces of wood and some stain. You can build multiple and put them around a room at different heights or just use one to spruce up one section of your space.
---
4.

Breathtaking DIY Rope Art by The Shabby Tree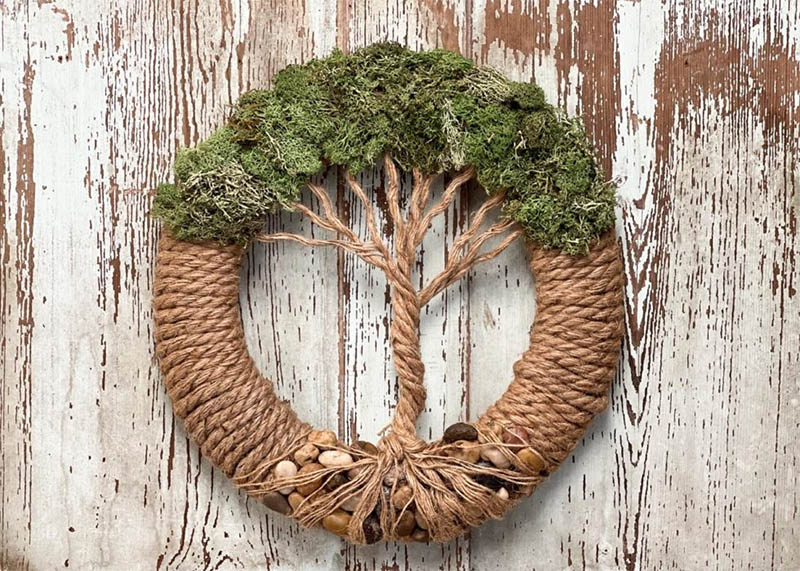 Some rope art is simply stunning. Using time, some glue, and decorative rope, you can create amazing creations that are easy to mount on your wall to proudly display. This at-home artist created this incredible tree using some green paint and a rope. Rope art can be done by just about anyone and is easy to glue, hang via hook, or mount on a piece of wood to hang. Get inspired by this incredible rope art and start planning your very own custom piece today.
---
5.

Board and Batten Walls by City Girl Meets Farm Boy
One of the most popular ways to create your own DIY wall decor right now is by installing some board and batten accents in any room. Board and batten are installed by using a miter saw and a finish nailer. Design your decor on a piece of paper, take some measurements, cut your batten strips and hang your decor. Board and batten are extremely versatile. You can create shapes, patterns, and designs or go with a more classic look. Board and batten are easy to install on your own and have a ton of potential.
---
6.

Charming Sheet Music Art by Sarah Joy Blog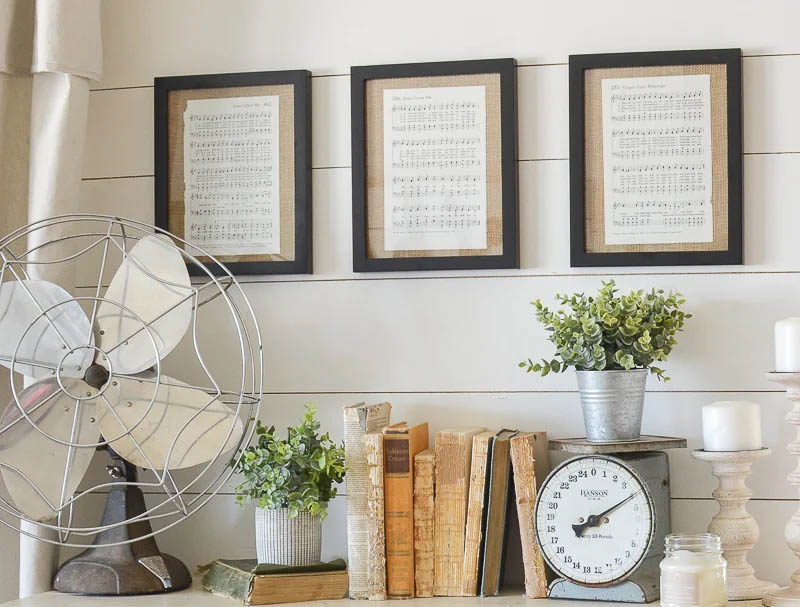 Sheet music is a great base for some incredible wall art. Sheet music has a classic and intricate look. You can find and use old sheet music that you have from your past, or you can search for old music at antique shops or thrift stores. You can mount and mat the sheet music or lacquer them onto the wall to create a custom wallpaper element. Choosing music that is important to you can add a truly personal touch to any space.
---
7.

Bright Curtain Lights by Cassidy Lucille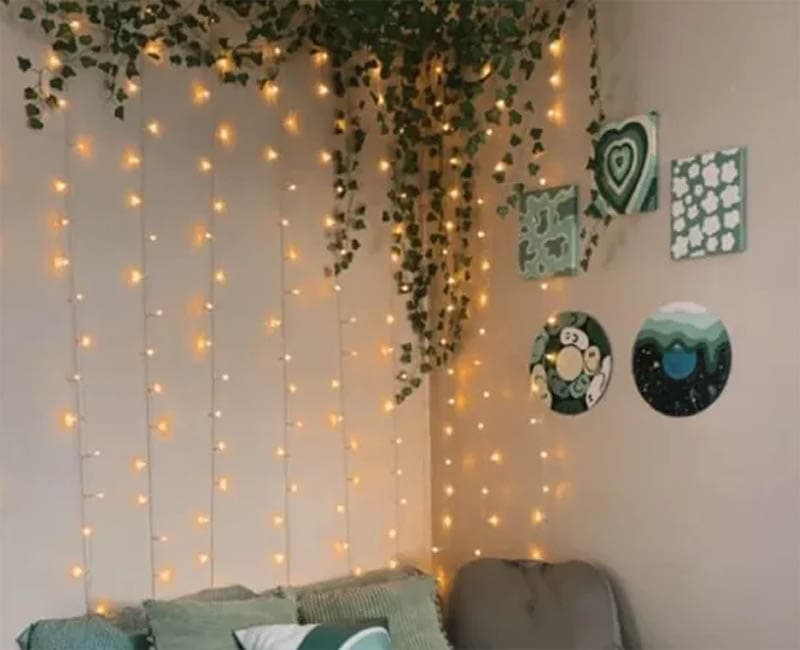 Curtain lights are a simple and classic way to brighten up a room. Curtain lights are very easy to hang, and they can be used to light up a corner, divide a small space or be a part of a more intricate DIY wall decor project. Add some fake plants to break up the lights with some greenery for a completely fresh look. A wall displaying curtain lights, artwork, and plants is sure to be a conversation starter in any space. Curtain lights are great for small spaces, fun styles, and bedrooms.
---
8.

Fake Plants Green Up a Wall by We Lived Happily Ever After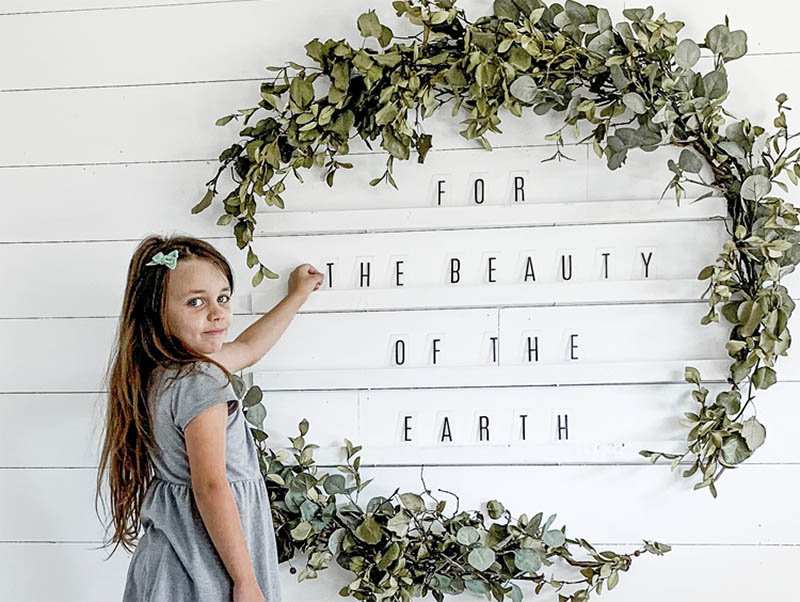 Fake plants can look absolutely stunning on a white wall. Using some discreet hooks (Command hooks work great), you can string up garlands, strands, and vines in your house. Local craft stores will have plenty of fake plants for you to choose from. You can secure the plants to the hooks using twist ties or zip ties. Soon you will have an artistic plant arrangement on your wall without the need for soil, water, or sunlight.

Conclusion
These ideas are the perfect starting place to inspire your next project. From intricate rope art to creative sheet music wallpaper and basic shelving, there is wall decor here to fit almost any style. Your decor can be completely customized and personalized to your own tastes or double as a functional part of your home's flow. The possibilities are endless, but every one of these ideas can be done in a DIY fashion.
---
Featured Image Credit: Followtheflow, Shutterstock