14 DIY Wood Carving & Whittling Projects You Can Make Today (with Pictures)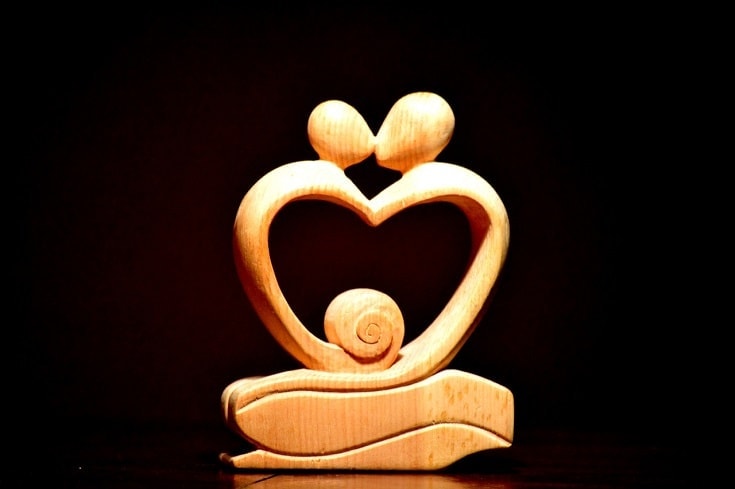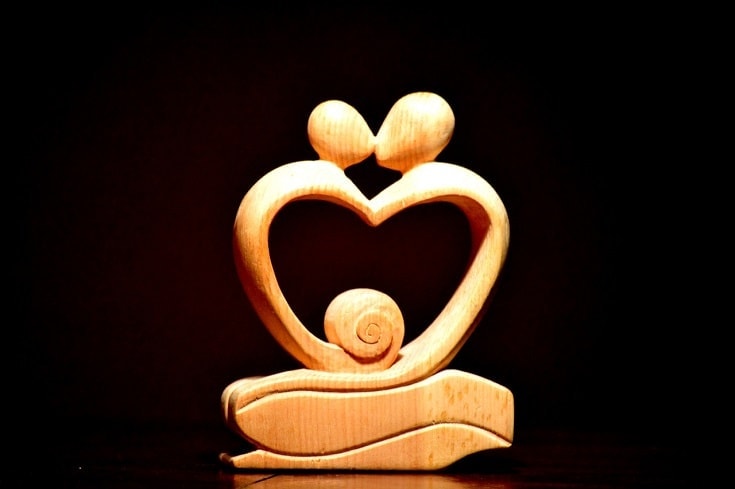 Wood carving and whittling is a fantastic way to pass the time and create something artistic. If you are a woodcarver, you may be looking for some new projects to create, so we've assembled as large a list as possible to help give you ideas no matter what your skill level is. Some projects are functional while others are purely for show, but each will help improve your abilities to take on more complex projects.
Join us while we look at each idea and talk a little about it, so you have a good idea if it's right for you.

The 14 Wood Carving & Whittling Ideas
1.

Comfort Birdie by Instructables
The Comfort Birdie is perfect for beginner and intermediate whittlers, and it helps you get a sense of proportion as you create. Putting a nice finish on it makes it stand out, and it would make a great tree ornament.
---
2.

Comfort Eagle by Wild life artisan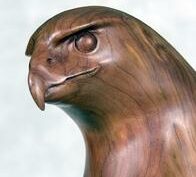 The Comfort Eagle is similar to the last two ideas, but it's more advanced. Once you have hewn your skills on the previous two, this Comfort Eagle is a worthy project that will turn heads.
---
3.

Wooden Mice 2
Here is a little bit more advanced version of the previous project that's well suited to intermediate level carvers. The angle can be a bit challenging, and the ears are a bit more detailed.
---
4.

Wooden Spoon by Instructables
A wooden spoon is one of the easiest carving projects for a beginner. Making it does not require many complex tools and you can use your carving knife only. You can sell the spoon, gift it to someone, or keep it for yourself. Consider applying different shapes and painting the handle to make the spoon more appealing.
---
5.

Miniature Whiskey Barrel by Clawhammer Supply
If you are a whiskey lover or know someone who is, you can carve a whiskey barrel shot glass or desk ornament. Carve the barrel using a hook knife to avoid making any cracks and incisions in the wood, and use a small pocket knife to decorate it. To finish off, apply some Tung oil and let it dry for a few days if you intend to use it as a shot glass.
---
6.

Heart by Instructables
A carved heart is the perfect wall accessory or gift for a loved one. This is the ideal project to play around with since it uses a simple technique. You can turn any wood into a heart shape by making a few strategic cuts and curls. If you intend to use the heart as a pendant or a decoration, consider applying a finisher to give it a good sheen and prevent it from becoming damaged.
---
7.

Carved Cat by Charly Brunet Sculpture
Carving a cat from wood requires some advanced techniques since it requires you to follow several complex steps. The first thing you should do is draw a simple sketch of a cat. Next, outline the cuts on the wood, rough out the body, shape the head, and add the ears, eyes, tail, and other details. Finally, apply the finish and paint it. You don't need advanced tools for this project—a whittling knife and a pencil will do.
---
8.

Simple Carved Bowl by Instructables
Carving a bowl uses the same tools and techniques as a carved spoon. You can use several modifying features and techniques to make it, some more complex than others. You can also decorate the bowl to make it more attractive if you wish to sell it or gift it. Carving a bowl is great for beginners, and you can learn a lot and have fun doing it.
---
9.

Chopstick by Maine coast craft
Carving a chopstick is one of the easiest and less time-consuming wood projects as it only takes 30–45 minutes. It involves chipping, shaping, and sharpening wood for the most part. However, you can make your chopstick as artistic and complex as you want. The challenging part of this project is making the chopstick rounded, something you can learn with regular practice. Unlike most wood carvings, smoothness and uniformity are vital.
---
10.

Wooden Rings by Instructables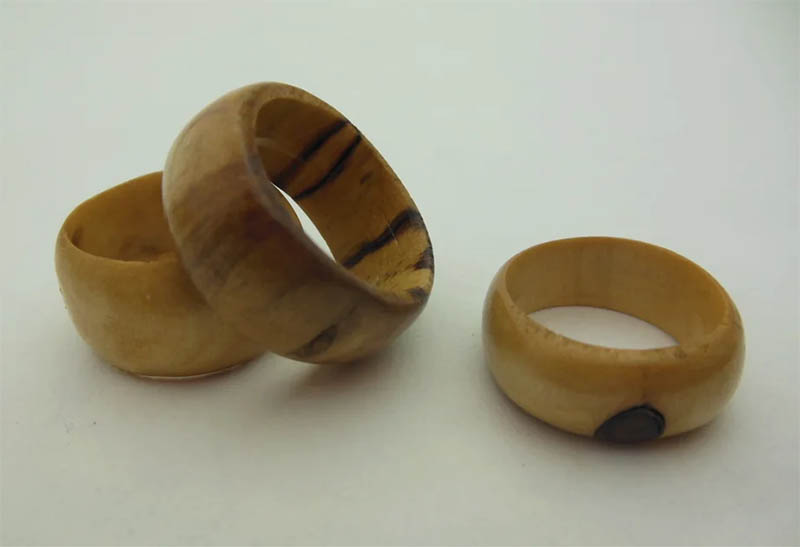 Making wooden rings with a rotary tool is a straightforward project. You can modify the ring by carving patterns, painting it, or adding a jewel after you are done. This project is also an excellent way to understand your rotary tool's versatility. With extra practice, you can also perfect your ring-making and sell the rings alongside other wood carvings.
---
11.

The 5-Minute Wizard by Instructables
The 5-minute wizard is one of the easiest projects for a beginner. The initial carving only takes 5 minutes, and then you can add as much detail as you want. It's adaptable for future improvisation, and once you learn the initial techniques, you can make the wizard carving as big or as small as you want.
---
12.

Ball in a Cage by Instructables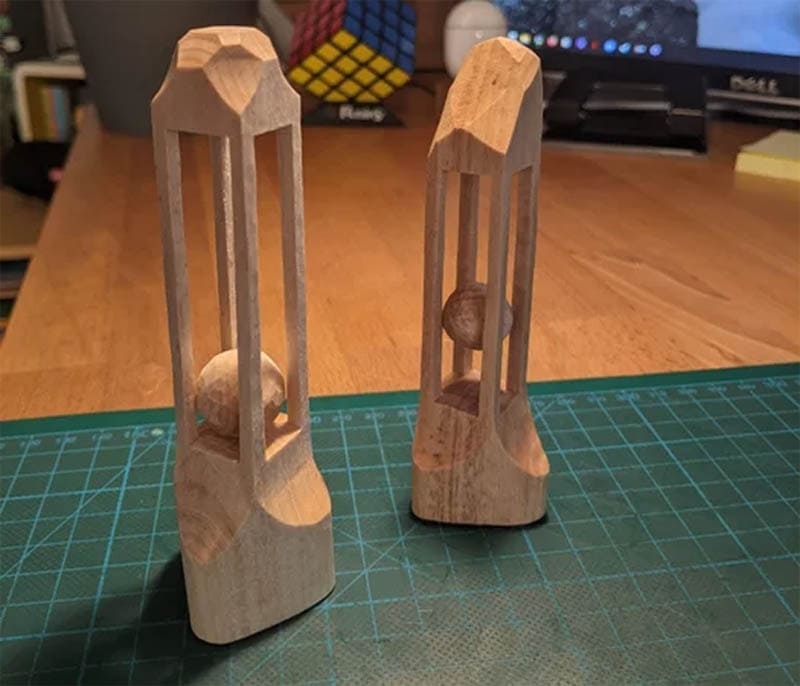 Once you know how it's made, whittling a ball in a cage is one of the most fun projects you can take on, especially since the result is a kind of illusion that looks impossible. If you do it correctly, the ball moves inside the cage, which completes the illusion. However, if you are new to whittling, this project will test your skills, and you might have to take it slow or be willing to try the project a couple of times.
---
13.

Whittling a Mushroom by Nima Kian
Whittling a mushroom is one of the simplest wood projects. You need to find a large piece of wood and create an outline of where the head and base of the mushroom will go. The tricky part when whittling a mushroom is giving the head the preferred shape without breaking the stem. However, whittling a mushroom will teach you to make angles and round a surface.
---
14.

Simple Walking Stick by Mdvaden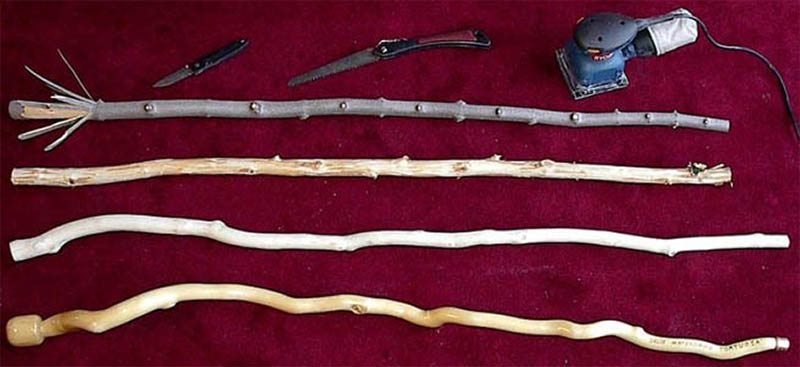 Carving a simple walking stick is one of the most significant projects you can undertake as a beginner. Making a plain walking stick is relatively easy. However, making an artistic one will require you to implement various techniques, some very complicated for a beginner wood carver. Adding wizard faces and a carved handle on the walking stick makes it more appealing.

Summary
We hope you have enjoyed reading over this long list of projects and found some that you want to try. If you are new to carving, we recommend starting easy with the cutting board or wooden earrings before trying out more challenging projects. Skilled whittlers can try harder projects, but you can also add a professional touch to the easier ones.
If we have helped you get back to work on your hobby, please share these 51 wood carving and whittling projects on Facebook and Twitter.
You Might Also Be Interested In:
---
Featured Image Credit: fsHH, Pixabay