51 DIY Wood Carving & Whittling Projects You Can Make Today (with Pictures)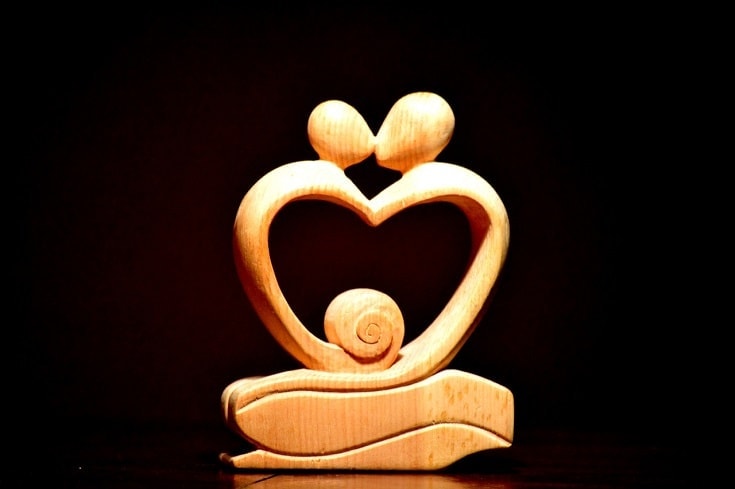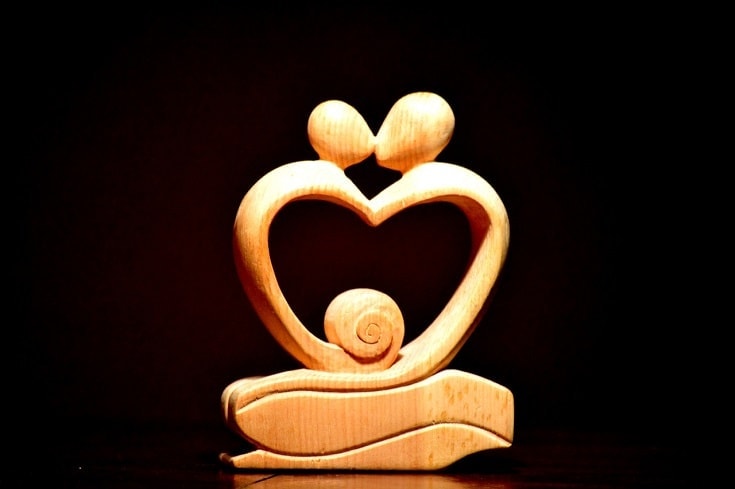 Wood carving and whittling is a fantastic way to pass the time and create something artistic. If you are a woodcarver, you may be looking for some new projects to create, so we've assembled as large a list as possible to help give you ideas no matter what your skill level is. Some projects are functional while others are purely for show, but each will help improve your abilities to take on more complex projects.
Join us while we look at each idea and talk a little about it, so you have a good idea if it's right for you.

The 51 Wood Carving & Whittling Ideas
1.

Walking Stick Face
The walking stick is a great first project for any wood whittler, and you can leave it plain or create designs on the side. Creating the walking stick face like the one here maybe a little more advanced, but you can work up to it with simpler designs.
---
2.

Comfort Birdie
The Comfort Birdie is perfect for beginner and intermediate whittlers, and it helps you get a sense of proportion as you create. Putting a nice finish on it makes it stand out, and it would make a great tree ornament.
---
3.

Comfort Cat
The Comfort Cat is similar to the Comfort Birdie. It's also a great project to help work on your skills of proportion and results in an attractive decorative object that makes a great gift.
---
4.

Comfort Eagle
The Comfort Eagle is similar to the last two ideas, but it's more advanced. Once you have hewn your skills on the previous two, this Comfort Eagle is a worthy project that will turn heads.
---
5.

Wooden Chickens
These Wooden Chickens will improve the look of any outdoor area. You can customize them and make them different sizes and colors, and they are a great project for beginner and intermediate carvers.
---
6.

Wooden Mice
Another great project for the beginner woodworker is this Wooden Mice design. The ears are made like the bodies and glue into holes like the eyes. You can apply many different finishes to customize the appearance.
---
7.

Wooden Mice 2
Here is a little bit more advanced version of the previous project that's well suited to intermediate level carvers. The angle can be a bit challenging, and the ears are a bit more detailed.
---
8.

Sparrow
The Sparrow is a great project for beginner and intermediate level carvers. The overall shape is easy, but the beak, tail, and eyes will present more of a challenge.
---
9.

Owl
This wooden owl is similar to the last idea but is a little more challenging. The hard part will be getting the beak right, followed by the eyes.
---
10.

Chess Set
This Chess Set idea is an advanced level project best left to skilled carvers. However, less experienced whittlers can get a head start by creating the overall shapes.
---
11.

Snowman
The Snowman is a great project for beginner and intermediate woodworkers. The hat is the only real challenging part, and it's highly customizable. You can also apply many different finishes to achieve different effects, and it makes a great tree ornament.
---
12.

Pinetree
This Pinetree idea goes perfectly with the Snowman and is a great holiday project. It's a little more difficult to create, though, and best left to intermediate and advanced level carvers.
---
13.

Family Figures
Family Figures are a great project for beginners, and you can create one for each member of the family. They also make great toys for children.
---
14.

River Stones
The River Stones projects are one of the best first projects for beginners because you don't have to make the stones perfectly. It's all about getting the shape, and after you make few you'll be able to take what you've learned to other projects.
---
15.

Stacker Toy
Once you've gotten your stone shape down in the last project, you can try improving further by making this simple child stacker toy. This idea is also great for games where you need to keep score.
---
16.

Fable Set
If you are looking for an advanced project to create, you can try your hand at this Fable Set. The Fable Set project features five pieces, a man, a boat, a cabbage, a sheep, and a wolf, allowing you to visualize the ancient river.
---
17.

Nativity Set
If your skills are good enough to create the Fable Set, you can try this advanced 8-piece Nativity Set. The smaller the pieces, the more difficult to carve.
---
18.

Wooden Cat
This Wooden Cat project is great for pet owners and, with the proper finish, will make a fantastic Halloween decoration. It's moderately difficult to carve.
---
19.

Serene Cat
The Serene Cat is a medium to advanced project that results in an attractive statue of a cat doing yoga. The face and arms are a challenging part of this project.
---
20.

Elephant
The Elephant can be a fun project for moderately skilled woodcarvers to tackle. It can be quite challenging to get the ears and tusk properly proportioned.
---
21.

Yoga Stretch
The yoga Stretch is a great project for advanced whittlers that is deceptively hard yet results in a statue that looks good in any home or office.
---
22.

Swan
The swan is a project that a beginner can complete with patience. You can make it any size, and it looks nice with a good finish.
---
23.

Deer Necklace
The Deer Necklace project is one best left to experienced wood whittlers. It has intricate antlers that can prove challenging to create, and the ears are also fragile
---
24.

Elephant Necklace
The Elephant Necklace is much easier to create than our last example and should be achievable by a beginner or intermediate woodcarver.
---
25.

Heart Necklace
The Heart Necklace is another easy to build necklace that's perfect for Valentine's day. It's a simple design that looks great when finished.
---
26.

Earrings
These wooden earrings are easy to create and are a perfect project for beginners. Using lightweight wood, you can make many sets until you create the ideal design.
---
27.

Bear Broach
The Bear Broach is a moderately difficult project that results in an attractive pin that you or your loved one can wear to events and works especially well with knitted clothing.
---
28.

Four Leaf Clover Keychain
The Four Leaf Clover keychain is easy to build, though some of the cuts are narrow and don't provide much room for the knife blade.
---
29.

Cocobolo Key Chain
The Cocobolo Keychain is quite a bit easier than many others on this list and is a great starting point for entry-level woodcarvers. There is no specific design, and you are only going for a general shape.
---
30.

Crow
The Crow is a fantastic project for beginners and intermediate woodworkers. There are no sharp angles, and you can create a streamlined design without much effort. Some black paint can help complete the appearance of the crow.
---
31.

Cardinal
The Cardinal is quite a bit more difficult than the Crow we've just mentioned. Not only is the carving more detailed, but it will require good skill in painting.
---
32.

Bull
An easy to build project to get started wood carving is the wooden Bull. This project only requires you to get the basic shape, and there are no intricate designs.
---
33.

Horse
The Horse project is similar to the Bull but is somewhat more difficult than the Bull but is still easy to create. The snout and legs are the most challenging part.
---
34.

Milo Horse
The Milo Horse is another horse project but is more advanced and may require more skills than a beginner possesses. The area around the head can be especially difficult to carve.
---
35.

Zen Garden Horse
The Zen Garden Horse is an example of how a skilled carver can use intricate designs to make a simple carving look complex. This horse's basic shape is not that different from the previous examples, but the intricate carving makes it come to life.
---
36.

Whale
The Whale is a great project for beginners and is easy yet challenging to get the back fin the way you want it. The front fins can also be deceptively difficult, and if you don't get them right, the whale will rock.
---
37.

Leaf Shaped Appetizer Bowl
The Leaf Shaped Appetizer Bowl is a useful project for beginners. It's not difficult to get the shape right, and it's large enough that you can use the wood for other projects if something goes wrong.
---
38.

Wooden Kitchen Utensils
Useful projects are the best kind to make, and wooden utensils are certainly on that list. Try making the entire set for six tools to help you cook. Wooden utensils handle the heat much better than the plastic versions, and they won't scratch your pots like metal.
---
39.

Wooden Bowl
Since we've already made wooden utensils, it only makes sense to make wooden bowls, and the good news is that you can make them even if you are a beginner. Woodworkers usually make a bowl on a lathe, but you can carve them if you have the patience. A set of chisels will help.
---
40.

Wooden Cup
If you were successful with the wooden bowl, the next step would logically be the wooden cup. Cups are often deeper and narrower than bowls, and you will also need to carve the handle.
---
41.

Wooden Platter
If you have already made the bowl and the cup, the platter will be a walk in the park. Most beginners should be able to make it. The hardest part is the lip around the edge and carving it to sit flat.
---
42.

Pizza Cutting Board
The Pizza Cutting Board is not much different from a platter. It's easy to carve if you have a large enough board, or you will need to be skilled in joining boards. The handle is the only other challenging part.
---
43.

Standard Cutting Board
The Standard Cutting Board is an easy project and is where many woodworkers begin. It results in a useful tool that will last you many years, and the details like size and shape aren't that important as long as it's large and stable enough to cut on.
---
44.

Pizza Serving Dish
The Pizza Serving Dish is similar to the pizza cutting board but with some upgrades. The project cuts the board into pizza-sized pieces so you can serve your pizza by the slice, each with a perfectly sized wooden tray.
---
45.

Unfinished Clock
Another project similar to the cutting board that you may want to try is the Unfinished Clock. This easy project adds a timekeeping mechanism to a flat round board. You can cave or paint the numbers in if you like, and you can also change the shape.
---
46.

Stake Clock
We wanted to give you at least one example of how far you can take the clock design with a little imagination. The Stake Clock almost looks like something from Star Trek but is easy to carve.
---
47.

Eyeglass Holder
If you are someone who loses their glasses when you take them off, this moderately difficult eyeglass holder is the perfect solution. A beginner can create it with patience, and you don't need to have the design perfect for it to work.
---
48.

Cat Phone Holder
The Cat Phone Holder is a perfect example of how a project doesn't need to be difficult to be useful. You can finish this project in a single day, and it will serve you for years. It's also highly customizable, so you can personalize it.
---
49.

Perpetual Calendar
The Perpetual Calendar is the perfect project for someone skilled at woodworking and looking for something challenging. There is plenty of intricate carving, and assembly is also tricky but results in a calendar that lasts forever.
---
50.

Mortar and Pestle
A wooden mortar and pestle are easier to carve than you might think. You can also decorate it with carvings on the side. If you grind fresh herbs, you'll find the mortar and pestle quite useful.
---
51.

Honey Dipper
The honey dipper is a great project for intermediate woodworkers. It's simple in design, but it might be difficult to create a honey-gripping shape with success. If you eat a lot of honey, you must give this project a try.

Summary
We hope you have enjoyed reading over this long list of projects and found some that you want to try. If you are new to carving, we recommend starting easy with the cutting board or wooden earrings before trying out more challenging projects. Skilled whittlers can try harder projects, but you can also add a professional touch to the easier ones.
If we have helped you get back to work on your hobby, please share these 51 wood carving and whittling projects on Facebook and Twitter.
---
Featured Image Credit: fsHH, Pixabay