49 Reclaimed and Eco-Friendly Wood Projects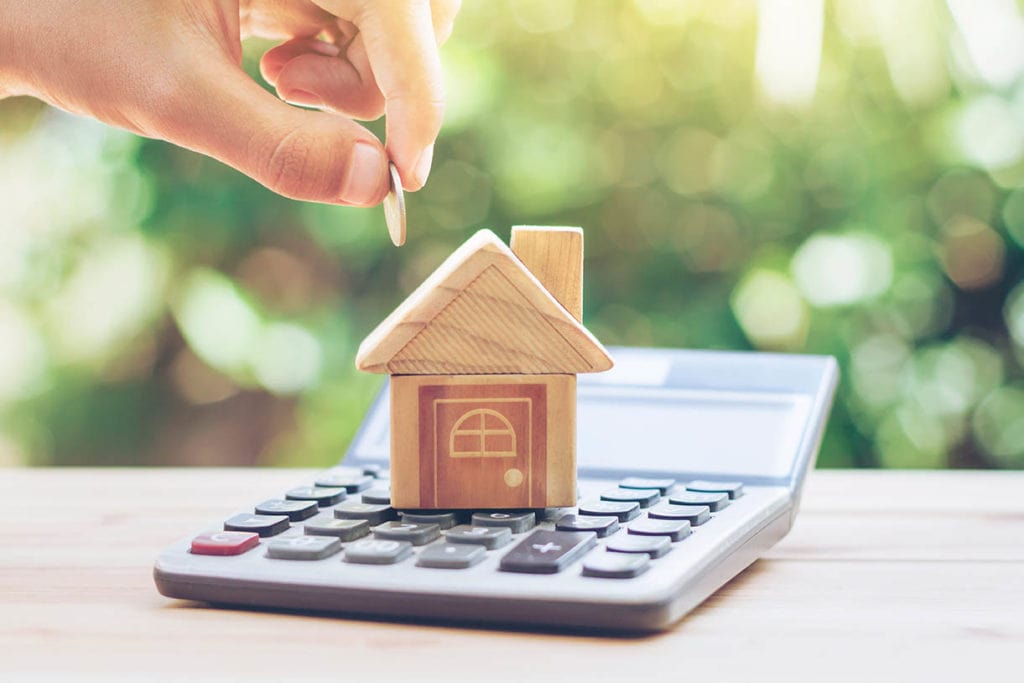 If you've got scrap wood lying around or old pallets that you can reclaim, don't just throw that wood away! Even if it looks old and weathered, you can repurpose that wood and give it new life in the form of a useful project that will help improve your DIY skills. For inspiration, we've gathered 49 great projects that you can attempt today.
All of these projects are completely eco-friendly and they're made using recycled wood, so you won't have to spend money on a trip to the lumber store. Just get out your tools and turn on your creativity and you'll be breathing new life into that old wood.

1. Over-Arm Drink Tray
This project is simple and useful. You can easily build it in an afternoon with minimal tools or materials. A few pieces of wood, some glue, nails, and stain is all it will take. Just make sure not to let your mug leave any stains on your new creation!
---
2. Primitive Toilet Paper Holder
You can easily craft this primitive toilet paper holder out of any old wood you find. It doesn't take much, but it's a useful item that everyone can use. Plus, it gives you a little ledge to hold a candle, so your bathroom will smell much nicer than it used to.
---
3. Liquor Dispenser
You'll need a bit of imagination and some crafty DIY skills to build this liquor dispenser. It doesn't take much in the way of materials, but it will definitely be a conversation starter every time someone sees it.
---
4. Hanging Candle Holders
All it takes to craft these attractive, rustic candle holders is an old pallet, some mason jars, and a bit of chain. They're perfectly functional and offer a safe way to add some mood lighting in any setting.
---
5. Oven Top Spice Rack
Everyone uses spices, but for most people, the space above the oven control panel is empty. Make better use of that space by building this oven top spice rack. Just make sure to measure your own stove to get the right dimensions.
---
6. Half Log Candle Holder
This is a simple project that can be made with only minimal DIY skills. The only equipment you need is a drill and a saw. As far as materials, you'll just need to find a suitable log to repurpose. This makes a great gift or a nice decoration on your own table.
---
7. Balcony Table
You can hang this balcony table over the fence on any patio or deck. Of course, you'll have to design it to fit your specific fence. It's a simple concept that eliminates the need for a full-size table on your deck.
---
8. Simple Jewelry Hanger
A perfect project for the person with more jewelry than drawers. It won't take much wood to craft these simple jewelry holders, but they'll offer a way to store your jewelry in style, effectively turning your jewelry into wall art when you're not wearing it.
---
9. Towel Rack
Everyone uses towels, but no one has enough space to store them. This plan teach you how to build a reclaimed wood towel rack thats simple and elegant, and is a great way for you to repurpose an old board into some attractive towel storage for your bathroom.
---
10. Bedside Light and Shelf
Rather than a full bedside table, you can build this bedside shelf with a built-in light to illuminate your reading material. It's a quick and easy project to construct, but you'll need to find one pretty sizeable board to recycle!
---
11. Wooden Mountain Art
It's going to take more than just DIY woodworking skills to assemble this beautiful wooden mountain art. You'll also need some electrical skills to illuminate it in such a way. But the result is truly worth the effort.
---
12. Book Tree
Why settle for building a regular old bookcase when you can build a unique book tree? You might even consider this to be a tree of knowledge. You can build it with just about any type of wood you have laying around. Even recycled floorboards would do the trick. Learn how to build a reclaimed wood bookshelf with this chic idea!
---
13. Clocks
Everyone needs to tell time! And with clocks, you have versatility that's only limited by your creativity. You can make them in any shape and style you like. Experiment with repurposing different old materials into the most unique clocks you can think up.
---
14. Bookcase
If you've got enough wood to repurpose, why not build a bookcase? You can make it any size you wish. Just make sure you fill up all those shelves with valuable books!
---
15. Rustic Gun Rack
You could build this rustic gun rack out of any recycled wood you find. Repurpose some lumber from an old barn or rip apart a pallet. What's great about this project is that you get several uses from it. Not only can it store your rifles while adding to the décor of your home, but it can also hold your coats and hats on the bottom pegs.
---
16. Knife Holder
https://www.instagram.com/p/CJqF3YAJpVz/?utm_source=ig_web_copy_link
If you're a big-time kitchen user, then you know that you can never have enough knives! But storing those knives often means sacrificing valuable counter space. With this custom wooden knife holder, you can repurpose an old piece of wood while also freeing up some of that counter space and organizing your knives at the same time. That's a lot of winning coming from one project!
---
17. Mirror Frame
There are many ways to make a mirror frame from old wood. This is just one way to do it, but use your imagination and come up with something that's truly unique to you and your spirit.
---
18. Serving Tray
This serving tray looks like it's made from an old cabinet door. You could repurpose an old cabinet and some silverware to become a new serving tray, or you could rip apart an old pallet and achieve the same effect. It just depends on what old wood you have access to for recycling.
---
19. Key Hanger
If you're constantly misplacing your keys, this key hanger will help keep you organized. It won't take much material to craft and you can put it together in an afternoon as a fun little recycling project.
---
20. Cutting Boards
If you're big on cooking, then you cut, chop, and prepare a lot of foods. Naturally, this means you need a cutting board; likely a few. You can easily repurpose any old wood into a rustic cutting board, getting creative with different messages, finishes, and shapes. They can even hang in the kitchen as a sort of interactive art display.
---
21. Wine Bottle Stopper
Bottle stoppers can be made in any shape that catches your fancy. It's a great way to try your hand at carving or whittling. And you can use a bottle stopper in far more than just wine. Look through your cabinets and see what caps you can replace with a custom wood bottle stopper!
---
22. Coat Rack
Tired of hats and coats that end up on the floor or thrown in the closet? You can easily craft this repurposed coat rack in an afternoon from whatever scrap wood you have laying around. Hopefully, it will help to keep your home more organized while adding a nice rustic touch.
---
23. Children's Playset
You might be surprised to realize that you can recycle wood into some pretty large structures, such as a playset for a kid. You're only limited by your imagination and the amount of material you have to repurpose!
---
24. Bench
https://www.instagram.com/p/CJZ9RrRBjbu/?utm_source=ig_web_copy_link
You'll always need more places to sit. A bench is a great weekend project to test your skills a bit and make use of whatever old wood is available. You can make a bench in many different ways, so experiment and see what designs are your favorite.
---
25. Rabbit Hutch
https://www.instagram.com/p/CJND-pyB3xv/?utm_source=ig_web_copy_link
Has your child been asking for a new pet? If so, this rabbit hutch might be the perfect project for you to take on next. It's made entirely out of repurposed materials, so it won't cost much but your time. Of course, the rabbit is an entirely different matter!
---
26. Dog Bed
Do you have a beloved canine companion? This adorable dog bed made from an old pallet is a great way to designate a spot for your best friend. Just make sure to measure the mattress you've got so you know how big to build it.
---
27. Cat Dish Holder
You could definitely build this for a dog as well. Regardless of what pet you make this dish holder for, it will prevent them from tipping over and spilling. Plus, it's a very attractive way to spice up those bland bowls, making them look like just another item of furniture.
---
28. Hanging Spice Rack
You can never have enough cabinet or counter space and filling them up with a spice rack is pointless when you can build this awesome spice rack and shelf from reclaimed wood. It will free up some extra space and turn your spices into an eyepiece instead of just a mouthful.
---
29. Climbing Rack
Kids need fun ways to play and get rid of all that excess energy. If you've got enough wood and you're feeling like a fun time, you could easily make this climbing rack for your kids. If you don't have any, make it for your niece, nephew, cousin, or your friend's kid! Any kid is sure to get hours of great fun from this climbing rack.
---
30. Birdhouse
Birdhouses are great projects to build with kids. They're fun and simple to build, and you can easily complete it in an afternoon. But the best part comes later when a bird finally makes it their home. Of course, you don't have to have a child to build a birdhouse and enjoy the fruits of your labor. Anyone can build one of these and have a new neighbor singing in the backyard in no time.
---
31. Cornhole
https://www.instagram.com/p/CEc_3r-hzkH/?utm_source=ig_web_copy_link
Who doesn't enjoy a good game of cornhole? You can easily build the boards out of any type of wood and paint them in any fashion you desire. It's an easy project that you can enjoy with friends and family for years to come.
---
32. Standing Shelving
Everyone needs more storage space, and if you've got enough wood to repurpose and sufficient DIY know-how, you can easily craft some attractive shelves to increase your storage capacity. Don't feel limited to what you see here. Search for custom shelving designs or come up with something special of your own.
---
33. Coffee Table
Coffee tables are the center point of many living rooms and sitting rooms. Almost every home has a coffee table, so why not build one that's special. After all, you'll be using it practically every day.
---
34. End Table
There are many different ways to make an attractive end table from old wood, and there are just as many ways to use that table once it's built. Time to get creative.
---
35. Rocking Horse
This is one of the more difficult projects on this list, offering a way to really test your skills while making a toy that will be a great present for one of the little ones in your family.
---
36. Scrap Wood Shelf
Just because something is made from scrap wood doesn't mean it can't be beautiful. All you need is a few basic DIY skills and an old pallet to add an awesome touch of originality to your home.
---
37. Wooden Wall Sconces
A few of these in your hallways can change the looks of your home. They're easy to make, but none of your guests will ever assume you made them. You'll need to get quite a stash of candles to keep on them though.
---
38. Wine Holder
>
If you love your wine, you need a decorative way to display it. This DIY wine holder out of scrap wood is a great way for you to turn your wine into decoration while also showing off your nifty do-it-yourself skills.
---
39. Coasters
You can go as basic or as creative with your coasters as you choose, turning them from a simple project into a rather skilled one. Either way, it's a particularly useful project if you've recently built a table that you don't want to get stains on.
---
40. Dart Board Holder
Darts is a classic game, but it often causes a lot of damage to the surrounding area. Not anymore! With your DIY skills and whatever scrap wood you can find to repurpose, you can easily build this dartboard holder that looks great, protects your walls, and keeps your darts organized at the same time.
---
41. Wall Cubes
You can never have too many storage spaces. But why settle for boring old shelves all over the place? Instead, you can turn your extra storage areas into attractive, geometric wall art by building wall cubes. And since you can make them from any wood you find, you won't have to spend much to add some new flair and storage to any room in your house.
---
42. Armchair
Looking at these finished armchairs, you'd immediately assume that they were purchased in a store. But you can make them for next to nothing, provided you can find enough scrap wood. Pick your favorite stain and turn old scrap wood into elegant seating for your porch or deck.
---
43. Wooden Flag
Not sure what to do with those old fence panels? You can turn it into an American flag to your patriotism and creativity. This is a fun project that won't take long to build and can be completed with only a few recycled fence boards and some paint.
---
44. Shoe Organizer
We all wear shoes. If you've got a large family, your house holds a lot of shoes. Rather than let them be strewn about or fill the closet, build this useful shoe organizer and you'll never want for shoe storage space again.
---
45. Display Stands
Even if you don't have anything to display, these display stands will display your DIY prowess. They can be made with minimal materials, but you're going to need some decent skills and plenty of imagination to build these.
---
46. Floor Lamp
The only wood you'll need for building this floor lamp is a straight log, with all the bark still intact. It might not take serious woodworking skills to build this lamp, but it's still going to be quite a process to construct. And the finished product is incredibly unique and will look good illuminating any space.
---
47. Dominos
If you remember playing dominos as a kid, or even just lining them up to knock them all over in a row, then building these wooden dominos from recycled materials will be a trip down nostalgia lane. Plus, you can share the experience with many others as you stack them up or even play the draw game.
---
48. Wooden Tote
Got a bunch of woodworking tools for your DIY projects but nowhere to store them? It's time to use those woodworking talents to build yourself a wooden tool tote. It can be made with any scrap wood you have available and will help you build many projects for a long time to come.
---
49. Industrial Toilet Paper Holder
This industrial toilet paper holder only uses a little wood and a few pipes. Still, you can make the wooden shelf from any type of wood you can find, so it's a great way to repurpose a small old piece of wood that you couldn't find a use for. Plus, this piece is so unique that it's sure to become a talking point any time a guest uses your bathroom.

Conclusion
Unless it's rotted and moldy, wood is generally able to be repurposed. All it takes is a bit of vision so you can see what the wood could become, rather than what it currently is. If you have the skills and tools, you can turn that old wood into anything. And when you're finished, most people will never know that you recycled that wood in the first place. Not only will this save you money, but it's a way to ensure you're never wasting wood; always looking for a way that it can continue to provide and live on in a new capacity.
Hopefully, these 49 great ideas brought you some inspiration for a reclaimed wood project of your own. But if not, feel free to try your hand at making any of the ideas we've presented here.
See Also: Is Wood Recyclable? How Is It Properly Disposed Of?
---
Featured Image: Puttachat Kumkrong, Shutterstock