Do You Need a Permit to Remodel a Bathroom? Facts & FAQs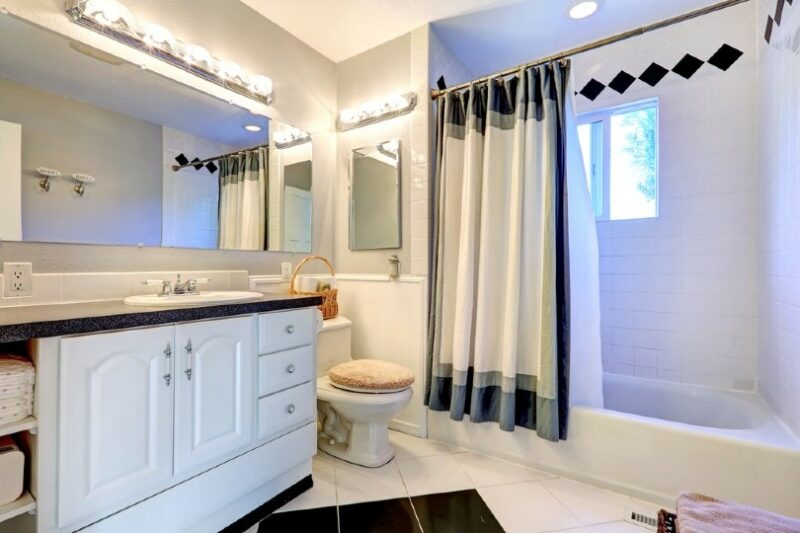 The pandemic has made remodeling a popular pastime with all the extra time we're spending at home. That explains why the value of the industry topped $433 billion in 2021. We want our homes to be comfortable and functional, especially if you're sharing them with more family members during the day. One project that many have considered first is renovating their bathrooms.
Some upgrades are relatively inexpensive if you're replacing light fixtures or a vanity. However, the average cost for a complete makeover is $18,000, depending on how fancy you want it. You may wonder if you have to get a permit for the job, especially if it's a DIY project. The short answer is yes, although you may find varying regulations in different states.

The Necessity of a Permit
We understand if you're questioning the reason that a building permit is necessary, particularly if it isn't a big project. It's essential to remember that a permit holds someone accountable for the work, especially if plumbing or wiring is needed. Bear in mind that many municipalities require certified professionals to undergo this work.
A professional will know the latest building codes and regulations to ensure the project is safe and legal. A contractor will likely get the permit for you as part of the job. Violations to any of them can cost big bucks. Ignorance of their existence is not an excuse, either. The permitting process involves inspections to make sure that the work is safe for you and the surrounding community.
Another reason for a permit is to safeguard your home's sale if you should want to sell it down the road. Unpermitted construction can put up unnecessary hurdles to the transaction's completion. It's worth noting that the fee for a permit is usually considerably less than the cost of a fine for not having one or violating one.
A permit also benefits your neighbors. Changes in your home's value can directly impact others. While it may mean higher property taxes, it can also translate into a higher resale value. A bath renovation typically has a cost recovery of 71%. However, it can also make or break a sale.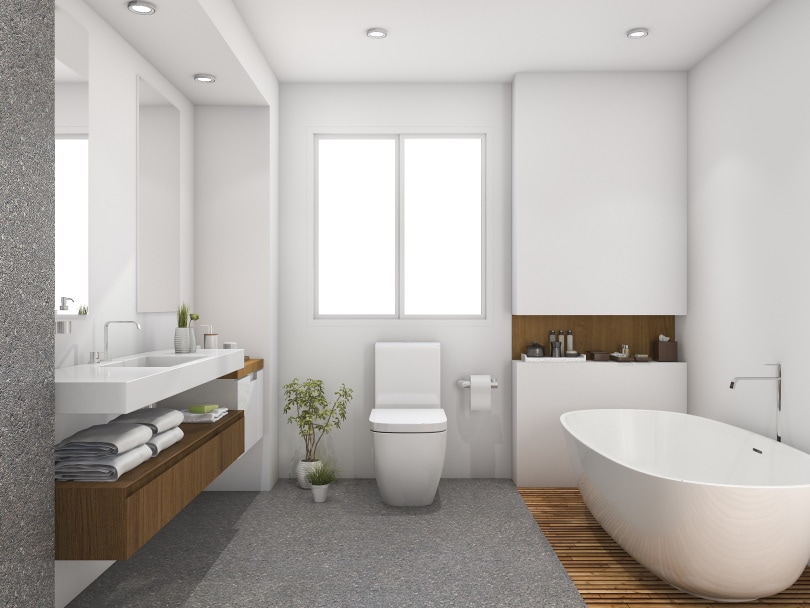 When Is a Permit Required?
Of course, not all bathroom renovations require a permit. You can paint the walls or get a new faucet set without any issues. The things that usually put the job in the must-have box are projects that involve plumbing, electricity, HVAC, and wall demolition. If you're going to change your home's footprint, you'll likely need one, too.
It's not something that's typically regulated at the federal or state level. It usually depends on the city. We recommend contacting them before you start your project. Sometimes, it may involve an inspection or review before the municipality will issue one. Other times, the cost of a project may dictate whether you have to get a permit.
The best advice we can give you is to play it safe. It only takes a phone call to find out for sure.
Related Read: 

Final Thoughts
It's a satisfying feeling to complete a renovation. It can offer a host of benefits, from making your bathroom more functional to giving it an updated look. While a permit may seem like more red tape, it serves a practical purpose, particularly if the work can potentially affect the drinking water supply, sewer system, or electrical grid. It's a tiresome yet necessary evil.
---
Featured Image Credit: Artazum, Shutterstock